Hari Raya Aidilfitri, also known as Eid al-Fitr, is one of the most significant festivals celebrated by Muslims around the world. It is a time of joy, forgiveness, and gratitude, marked by prayers, feasting, and social gatherings. However, despite things returning pretty much to how they were pre-COVID-19, having a low-key Hari Raya celebration might be the best way to keep yourself and your loved ones safe since case numbers are creeping back up. Or perhaps you've just enjoyed the relative quietude of the last few years.
Here are some tips on how to have a low-key but meaningful Hari Raya celebration:
1. Plan your festive itinerary ahead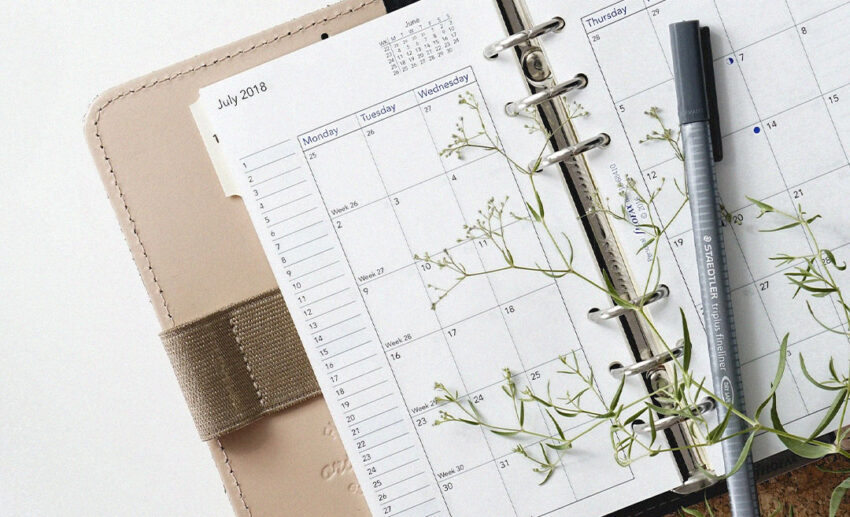 Like any celebration or festive plans, you'll do well with planning everything in advance. Decide on how you want to spend the first few days of Hari Raya, and whether you will be hosting. If so, then decide on a day and time.
Make a list of the things you need to prepare — such as food, decorations, and gifts, to name a few. You may also want to consider limiting the number of guests you invite to your celebration, and whether you want your guests testing themselves for COVID-19 before attending your little 'do.
2. Keep it simple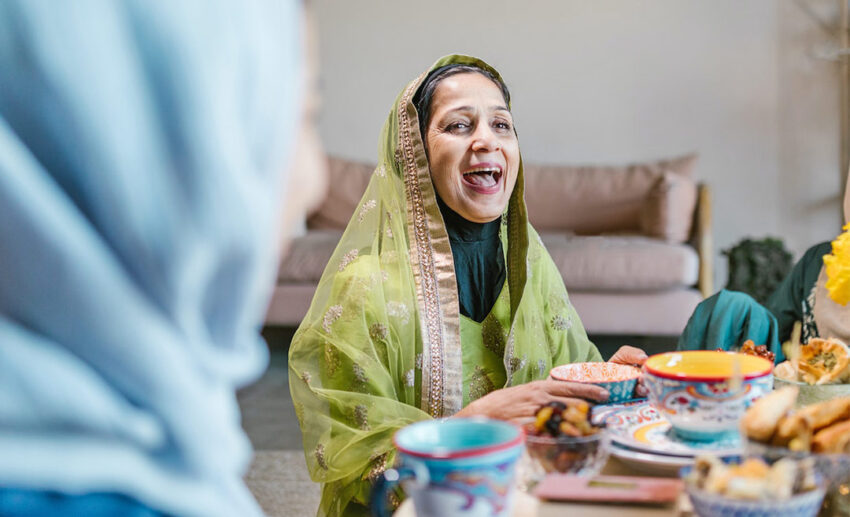 After missing out on big Eid celebrations since COVID-19 hit, it's tempting to go all out. But part of keeping things low-key is making sure to celebrate simply and modestly. Instead of hosting your entire extended family, why not opt for a small gathering with close family members and friends? If you're still unsure about having anyone else but your immediate family in your home, then organise a virtual celebration instead!
3. Cook and bake at home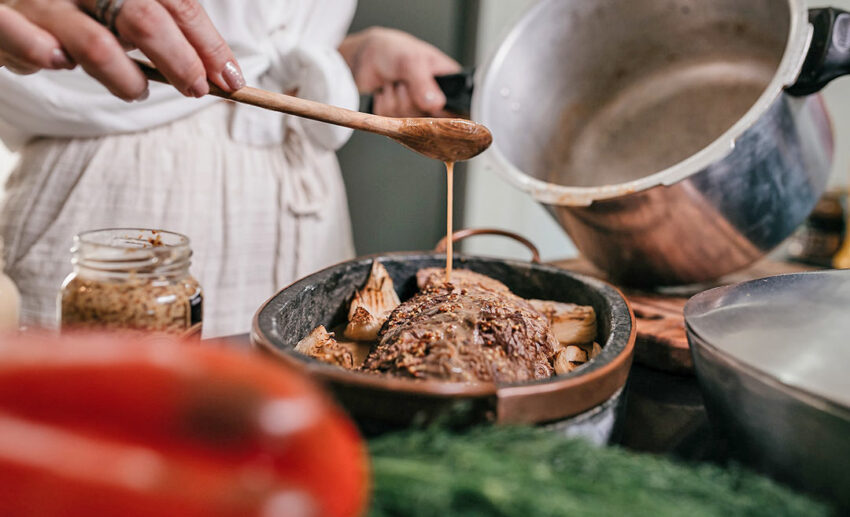 Okay, we get it. Cooking at home can be a lot of work, and not to mention the heaping mound of dirty dishes to wash after. But the beauty of home-cooked meals, especially when you're hosting a small gathering, is the ability to customise the dish to yours and guests' liking. It also ensures that the food cooked is safe and hygienic. Ultimately, it'll costs less than buying out too.
4. Decorate your home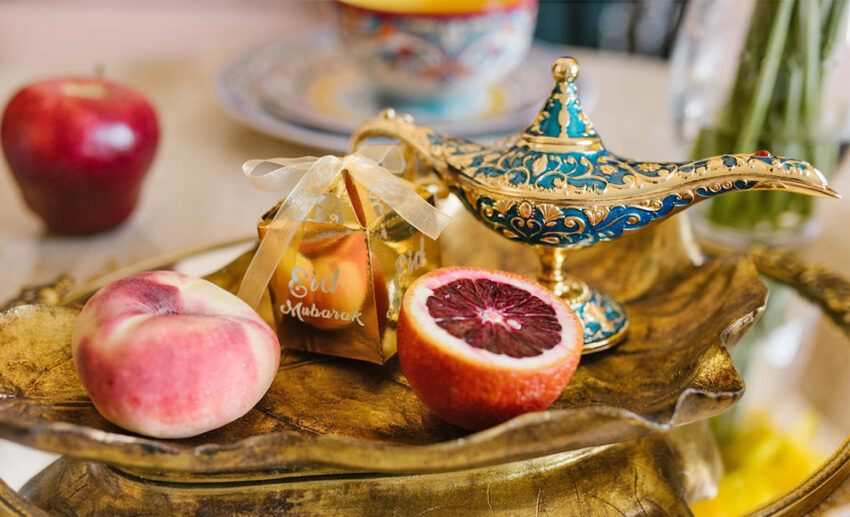 Create a festive atmosphere by decorating your home with traditional Hari Raya decorations, such as lanterns, ketupat, and colourful fairy lights. You can also incorporate some DIY elements, such as making your own bunga telur or paper fans. Anything that will help create a festive atmosphere in your home should be welcomed!
5. Give meaningful gifts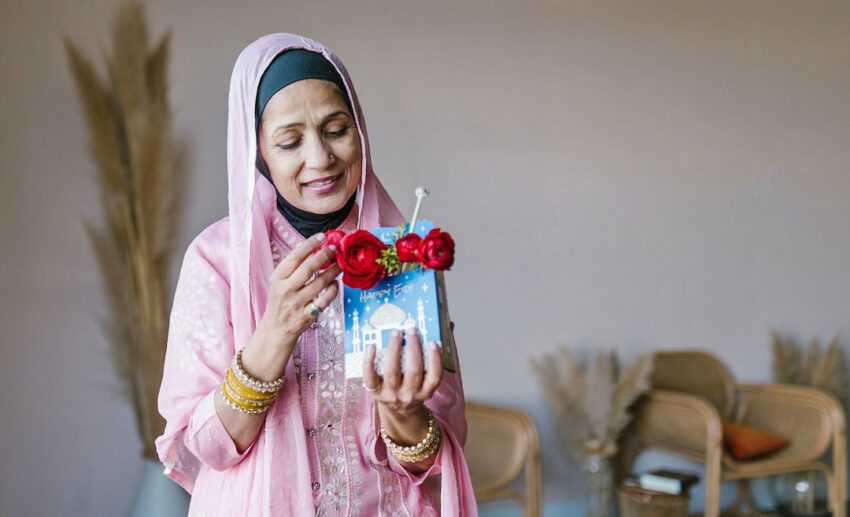 Rather than buying expensive gifts, consider giving meaningful gifts that convey your love and appreciation for your loved ones. You can make your own gifts, such as homemade cookies or handicrafts, or opt for practical gifts, such as food hampers or stationery sets.
It's tempting to spend money on your loved ones, but it's truly the thought that counts, not the amount of money spent.
6. Remember the true spirit of Hari Raya
Above all, it's wise to remind yourself of the true spirit of Hari Raya. It's about forgiveness, gratitude, and compassion. Use this special occasion to strengthen the relationships with your loved ones, reach out to those in need, and reflect on the blessings in your life.
Despite what you may think, having a low-key Hari Raya celebration can still be meaningful and enjoyable, even amidst the ongoing endemic. We hope these simple tips will be helpful in ensuring your celebration will be safe, simple, and most importantly, full of love and gratitude. Not to mention full of cute outfits! Selamat Hari Raya Aidilfitri!