Okay, confession time. If we're all totally honest, we don't eat particularly well when we travel. Or rather, we eat a little too well! Travelling is undoubtedly one of the most enriching experiences in life, but it can also throw us off our regular routines and diets.
Whether we're choosing to imbibe a too much or eat way too little of our greens while on holiday, there are still ways we can stay on top of our health game and keep balanced internally. After all, it's all too easy to indulge in new and exciting foods, and sometimes, we may not be able to access the foods our bodies need to stay healthy.
That's where vitamins and supplements come in. Here are some suggestions for supplements to take and expert advice on how to choose one for better overall health.
One for the girls
Moom Health's supplement plans are tailor-made for the modern Asian lady and offer a wide range of options at reasonable prices, all of which are based on the customer's unique wellness objectives and body composition.
There are a wide range to choose from, but we particularly like how The Personalised Box allows you to take an expert quiz and get supplements tailored daily to you. There are two functional supplements to choose from — de/bloat and sleep/well.
De/bloat targets gut bacteria and concentrates on naturally calming digestive tracts to alleviate bloating, digestive discomfort, and indigestion in under 60 minutes. It contains a combination of seven herbs and two fruit-based digestive enzymes, so you can easily do away with Delhi belly or Bali belly!
Meanwhile, sleep/well is an all-natural supplement that regulates sleep cycles and is perfect for long-haul flights and far-flung holidays. It combines herbs, amino acids, and low-dose melatonin to aid in falling asleep, promoting a revitalising sleep, and boosting melatonin production. Jet lag, who?
Boost your gut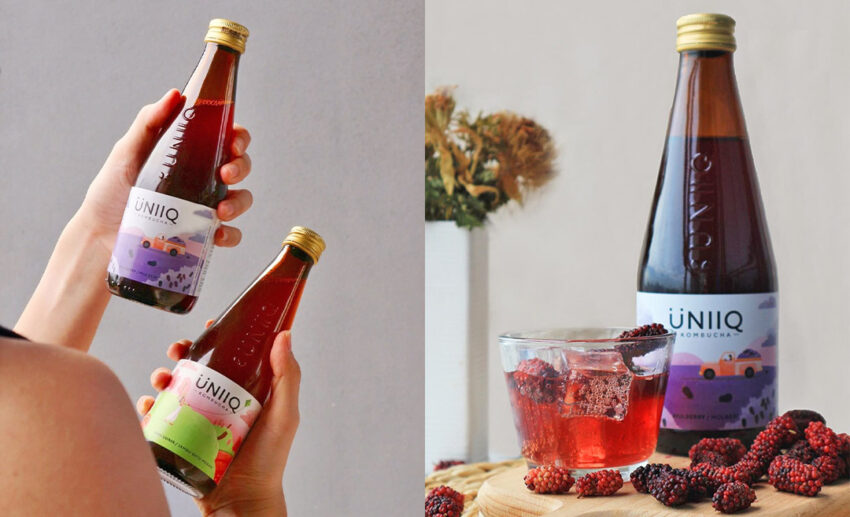 Here's one for your gut instincts. There's a reason why the intestines are considered a second 'brain' and that's likely because much of our general health and wellbeing is represented by the healthiness of our gut.
Dr Ryan Tee Chun Keat, a consultant psychiatrist at Sunway Medical Centre Velocity says that we can support a wholesome gut flora by eating foods containing prebiotics and probiotics. They're an essential fuel for the bacteria in our gut, and Dr Tan explains that probiotics can be consumed either naturally, through foods like yoghurt, or artificially through supplements like kombucha.
The Head of UCSI University's Nutrition and Wellness Programme, Dr Vaidehi Ulaganathan, also notes that kombucha is well-known for its health benefits, including improving gut health, maintaining healthy immunity, and assisting digestion.
A popular local lifestyle beverage brand, Üniiq have recently upped their kombucha flavour count to six, with the addition of two new and interesting varieties — pink guava and mulberry. With a swig of this, you can definitely cheers to good health!
Nature as your medicine cabinet
It's a great time to be alive. But before the advent of modern tech and medicine, people had to treat nature as their medicine closet. In fact, much of our medicines are still derived from nature today!
In that vein, Seaforest is an all-natural range of supplements derived solely from plants. Marrying science and tradition, they offer a selection of products that are both beneficial to people and the environment.
We particularly like the Organic Mushroom Complex that's a potent blend of certified organic and wildcrafted medicinal mushrooms including turkey tail, maitake, reishi, shiitake, and chaga to promote immunity and vitality. This is a particularly good supplement to have on hand when touring big cities, as this mushroom medley strengthens lungs and respiratory health.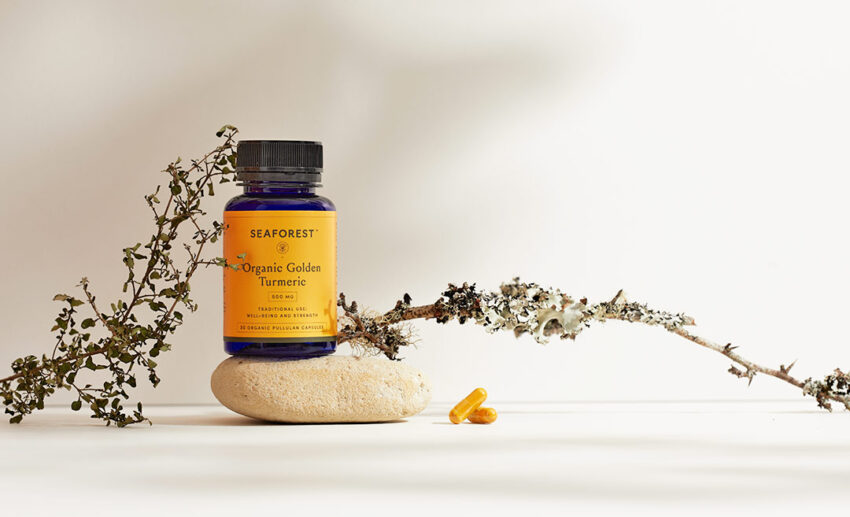 We also got to chat with Esther, a Co-Founder of Seaforest, who gave us expert insight into how we can choose the right supplements for ourselves:
When it comes to choosing supplements, it is important to carefully consider your diet, lifestyle, and long-term health goals. For example, if you have an active lifestyle, you might benefit from taking turmeric supplements to combat inflammation. If you have a desk job and work in an air-conditioned office, you might benefit from taking medicinal mushrooms to keep your immune system strong.
When it comes to 'switching up' your vitamins, if you're taking supplements based on medical advice and are feeling happy and healthy, there's no reason to. If you change your diet, are under a lot of stress, or feel that your digestion is off, it might be a sign to take a closer look at your supplement regimen.
Check the ingredients and the number of active substances you are receiving per capsule. Aim to stay away from artificial manufacturing aids like magnesium stearates, which can prevent nutrients from being absorbed and reduce the bioavailability of supplements.
Examine the bioavailability. Nutrients come in a variety of forms, and some are much easier to absorb than others. For instance, a mushroom extract is more easily absorbed by the body than a mushroom powder. The extraction procedure enhances the product's quality and facilitates absorption.
Verify the supplement's product registration number before purchasing. (like MAL21036100TC). This means the supplements have been given the green light by the Malaysian Ministry of Health.
Editor's note: Taking vitamins and supplements while travelling can help maintain a balanced diet and support overall health. However, it's important to keep in mind that supplements are not a replacement for a healthy diet, exercise, and lifestyle. Be sure to consult with your healthcare provider before starting any new supplements, especially if you are pregnant/nursing, have underlying health conditions, or are taking prescribed medication.