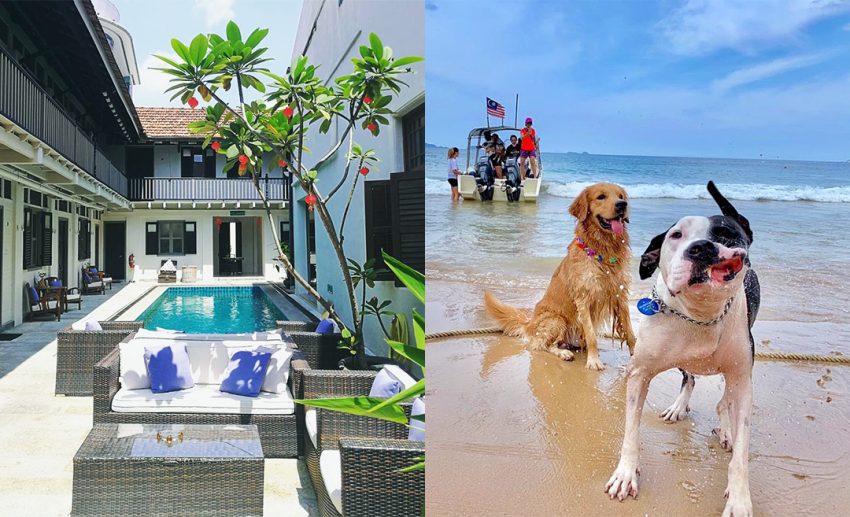 Travelling with your furkid may seem like the stuff of Hollywood movies or a day in the life of the 'have mores' – private jet, pet passport, butler, and teacup dog in tow. Here in Malaysia, whether you're the sort who loves to rough it out in a tent or one who needs their creature comforts, there are pet-friendly accommodations across the country that provide spaces for you and your furry friend to chill out in. Read more to find out where they are:
Temple Tree Resort, Langkawi, Kedah
Hands down one of the most unique places to stay at when in Langkawi is Temple Tree Resort. It's a picturesque amalgamation of eight antique buildings of Chinese, Malay, Indian, and Eurasian origin, plus these luxurious homes were painstakingly relocated from Peninsular Malaysia to Langkawi island. Suffice to say, it's a truly Malaysian experience made modern with the comforts of things like a swimming pool and air-conditioning.
The best part? It's pet-friendly! For a charge of just RM50 (approximately USD12) per stay, your pet is allowed to come along for the fun. The only conditions are that they're not allowed on furniture, beds, or in the pool. When at the restaurant, guests can seat themselves with their pet in the garden while dining.
Four Seasons Resort, Langkawi, Kedah
This is one for all the pampered pooches out there! Langkawi's Four Seasons Resort is a stunning property tucked in between a million-year-old verdant rainforest (a UNESCO geopark) and the sparkling waters of the Andaman Sea. The beach, Tanjung Rhu, is one of the island's most beautiful and secluded. It's really the perfect holiday destination for families, lovebirds, or (furry) friends.
If you do decide to bring your pampered dog or cat along, there's a RM500 (approximately USD119) cleaning fee. Pets are also only allowed for those checking into one of the resort's villas and must weigh below 15 lbs. Other conditions include that your pet is fully trained and kept on a leash unless they're in your villa. On the upside, the hotel offers pet-sitting services in case you're unable to pander to your four-legged bestie. Do note that not all Four Seasons Resorts are pet-friendly, so do check with the hotel prior to bringing your pet along.
Noordin Mews, George Town, Penang
Located in a 1920s Peranakan shophouse along Noordin Street, you can easily explore the UNESCO World Heritage Sites in the surrounding area when checked in at the Noordin Mews. What started out as a passion project to restore a dilapidated property quickly became a boutique heritage hotel. With an additional charge of only RM20 (approximately USD5) per pet per stay, the good people of the Noordin Mews will accept any pet "as long as they can fit through our doors." So, unless you've got a pet elephant, Fido, Mittens, and Polly can join you on holiday. Pets are allowed to wander freely around the hotel, but just not jump in the pool.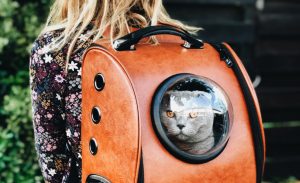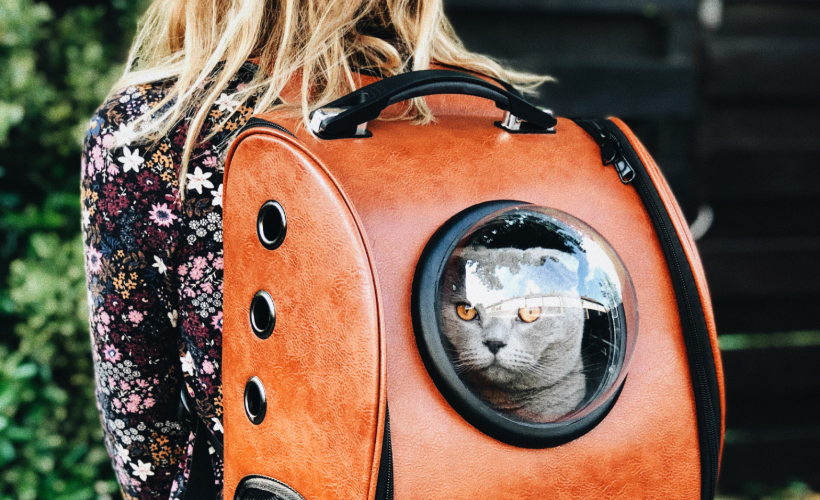 Now that you know where you're going to stay, here are some need-to-know tips when hitting the road or jetting off with your furry friend.
North Borneo Biostation Resort, Kudat, Sabah
This is one for avid trekkers, hikers, divers, and all-around nature lovers. If you've got a cat or dog who loves the great outdoors just as much as you do, then a visit to this resort situated within the confines of a Field Scientific Station is a must-stay. The North Borneo Biostation Resort is in one of the most biodiverse locations on the planet and spans seven acres of secluded seafront land – it's paradise!
You'll find a resident dog who roams about freely, so if you have a mild-mannered or friendly pooch, then feel free to bring them along. For now, the resort hasn't imposed a size limitation on dogs allowed. Other pets, such as cats, are allowed on site too and there are no fees for them following you.
Payung Getaway Campsite & Campervan Park, Cherating, Pahang
A great thing about holidaying in Cherating besides the obvious crystalline ocean and soft sands is that the beachfront restaurants and bars are mostly pet-friendly. So you won't feel stuck in just one place when setting up camp at the pet-friendly Payung Getaway Campsite & Caravan Park. One should add this to among Malaysia's best beach camping spots. What makes it so unique is its location – they're flanked by the shore on one side and near the mouth of a river as well, giving you a riverside option.
In terms of who among your fur babies you can bring along, the site has no size restrictions. Just be sure to keep your pet on a leash in shared spaces and to clean up after them. Pets are also not allowed to use the communal toilets, but there are outdoor showers where you may hose them down. There are no additional charges for bringing a pet. Do note, however, that they have a few cats of their own and a dog.
Ohana House 2, Jonker, Melaka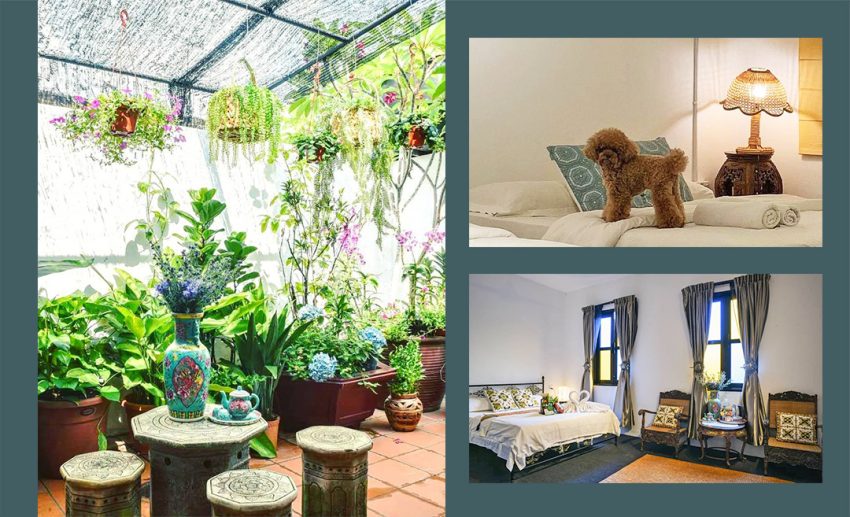 Located on Jonker Street in Melaka, this hotel offers easy access to all the city's must-see attractions. With preserved brick walls and antique decorations, you will feel as though you're being transported through the history of Melaka.
With two Ohana Houses to choose from, it's important to note that the pet-friendly option is Ohana House 2, which sits along Jalan Gereja, Melaka — though we've seen some visitors bring their pets to Ohana House 1. Either way, we recommend calling the hotel before booking your stay.
Ruby's Resort, Cherating, Pahang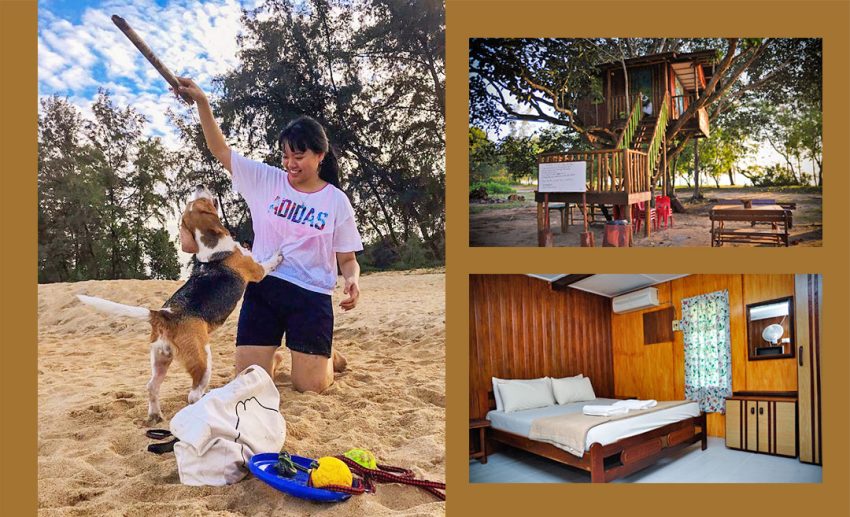 Ruby's Resort is the perfect getaway location for your fur kids and is located along Cherating Beach. The accommodation comprises eight rooms named after plants and trees like Angsana, Kempas, Meranti, to name a few. Rooms are simple, and we advise that you bring your own toiletries. There are activities like firefly watching, deep-sea fishing, turtle watching, and kayaking for you to explore.
While pets are allowed in the chalets and rooms, they are prohibited from being allowed on the beds. It's advisable to keep your pets on their leashes even while on the beach, as it's a public area shared by patrons from neighbouring hotels. As always, clean up after your pet, and make sure they're sand-free and dry before entering the rooms.
Sea Gypsy Village Resort, Sultan Iskandar Marine Park, Johor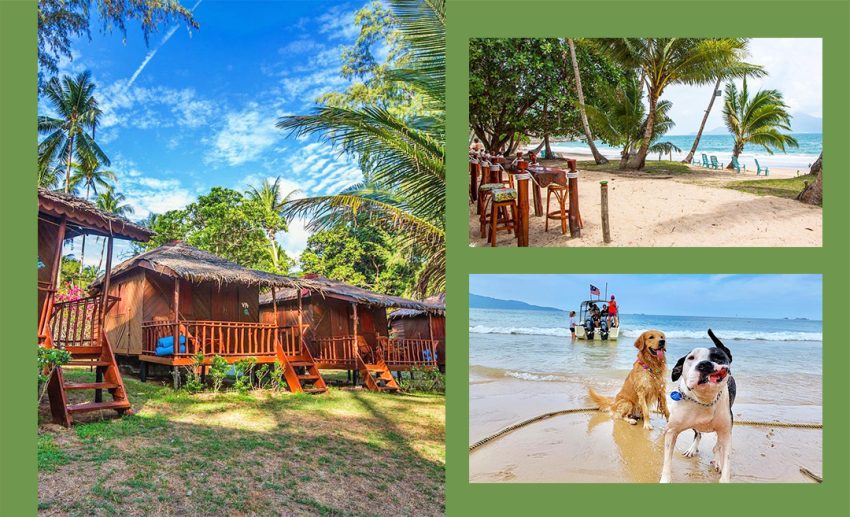 For an eco-friendly seaside experience, make sure to visit Sea Gypsy Village Resort — a resort that's an advocate of sustainability and protecting the marine life in the area. Their rooms are non-air-conditioned and built from wood and palm fronds, giving you an authentic seaside beach experience.
For just RM250, this resort offers an impressive pick-up service from the comforts of your own home, where the property will arrange for a car service to collect you from your home (only for those living in Johor Bahru). Alternatively, you can opt to drive to the Tanjung Leman Jetty, and there, staff will take you to the resort by speed boat. At this accommodation, pets are welcomed within the verandah area, but not in the chalets themselves.
Your getaway checklist:
Now that you know where to go, here's a list of things to keep in mind when staying away from home with your pet:
No ticks and fleas
Toilet trained (please clean up after them)
Quiet and non-aggressive
Keep your pet off furniture and beds unless they're allowed
Keep them out of the pool
Never allow your pet to eat off a property's utensils
Keep them leashed in common areas unless they're allowed to roam
Don't use a property's towels for your pet
Editor's note: This article was originally published on 5 August 2020 and updated on 26 November 2021 to include more locations
Follow Zafigo on Instagram, Facebook, and Twitter. Sign up to our bi-weekly newsletter and get your dose of travel tales, tips, updates, and inspiration to fuel your next adventure!
37489, 35233, 37624