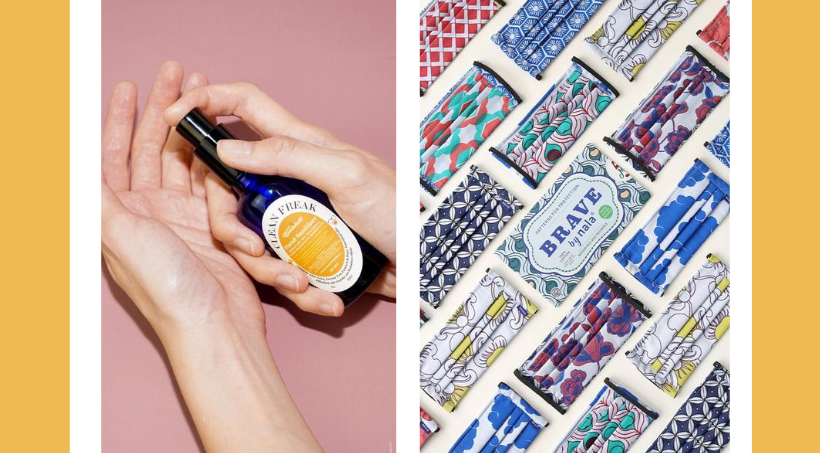 It's been four months since we've been told to wear a mask on a daily basis, but some of us have selective hearing and forget to. The task is simple really; practice social distancing and good hygiene, wear a mask, and we'll be able to flatten the COVID-19 curve. Just recently, our Senior Defense Minister Datuk Seri Ismail Sabri Yaakob said beginning 1 August, those who don't comply with the mask-wearing rule will be fined up to RM1,000 (approximately USD235). Why go through that hassle when you can just wear a mask? Think of the thousands you will save.
Here's a list of masks made by independent Malaysian designers, and locally-made sanitisers that you can carry with you at all times.
Masks
Tom Abang Saufi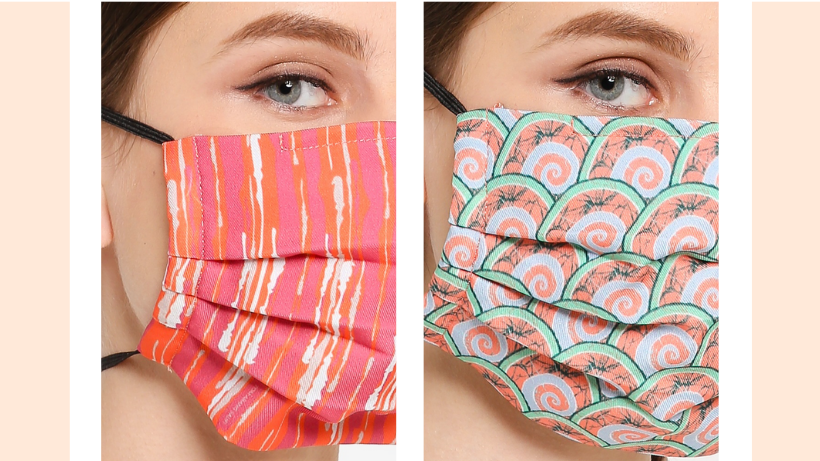 If you enjoy adding a pop of colour to your look, Tom Abang Saufi's masks do not disappoint. Made of polyester, this pleated face mask has an elasticised and self-tie strap fastening so it's easier to adjust and reduces discomfort around your ears from wearing it for too long.
RM19, TAS by Tom Abang Saufi
Farah Khan
If we had a Ringgit for every time we were told how important keeping safe and practising good hygiene is in the past year, we would be able to spend a month dancing to Kokomo. If you're looking for stylish protective gear in addition to a mask, this combination is perfect. Made of 95 per cent cotton and 5 per cent spandex, this face mask is reusable and has elastic earloops (once again, to reduce the discomfort) and while it's washing-machine-friendly, it's best to air dry it.
RM88, Farah Khan
The Little Clothing Shop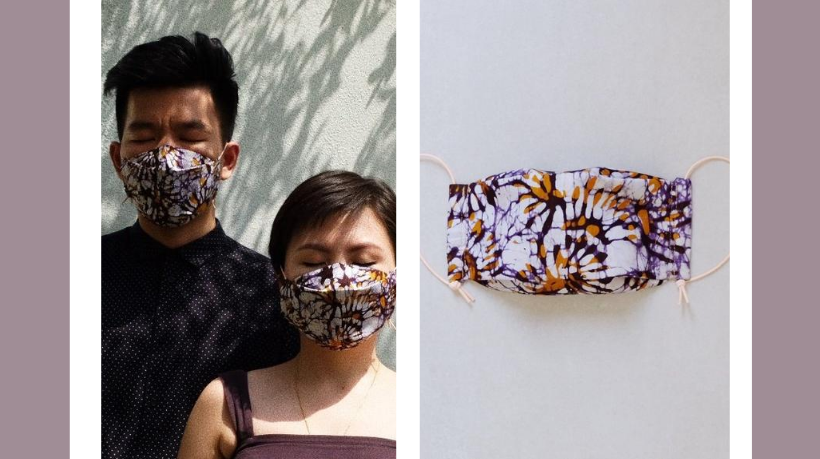 Batik-inspired face masks? Yes, please. Made of 100 per cent cotton and using polyester for its thread, this reusable mask is perfect for men and women, and also includes a pocket to insert filters. This mask is machine washable, on cold and gentle cycles only, and the brand suggests that it be washed with garments of similar colours too. Don't dry this under harsh sunlight either as it might fade the masks' colours.
RM30, The Little Clothing Shop
The Batik Boutique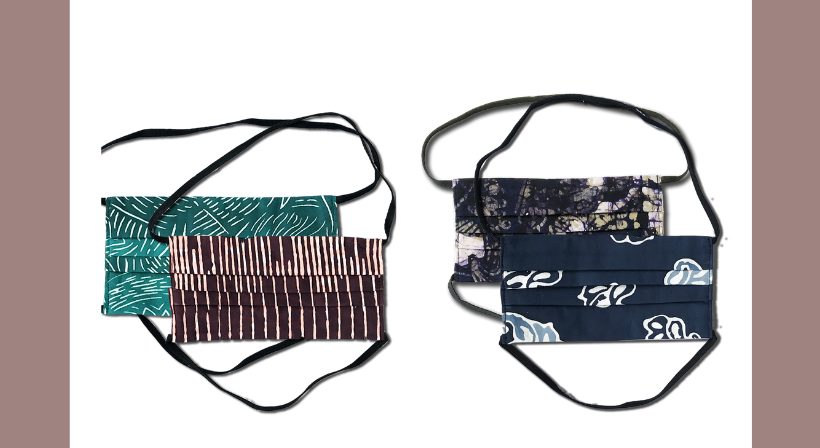 To be Malaysian is to live to eat and to also own at least one item with a batik print. It doesn't matter if it's a coin purse, a tote bag, or even a mask. The Batik Boutique hand paints its 100 per cent cotton fabric masks and has an insert for filters to protect your health and reduce infection while looking good too. It's reusable too! Who doesn't appreciate functionality?
RM60, The Batik Boutique
Nala Designs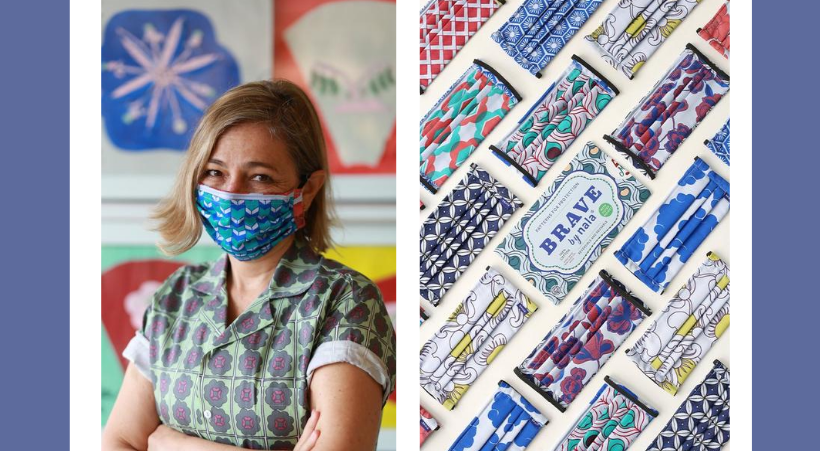 Nala Designs have such distinctive prints, you know almost immediately when it's from the brand. Since the Movement Control Order started, Nala Designs have designed, woven, hand-printed, and stitched between Penang, Melaka, and KL, its face masks. Its latest masks have stronger elastic and better nose ridges. What we love most about this mask is that it's easy to iron and maintains its structure even after multiple washes. Perfect. The brand is currently selling a box of five masks and since our near future isn't mask-less, this is a good investment to consider.
RM158 (for a set of 5), Nala Designs
Cath's Handmade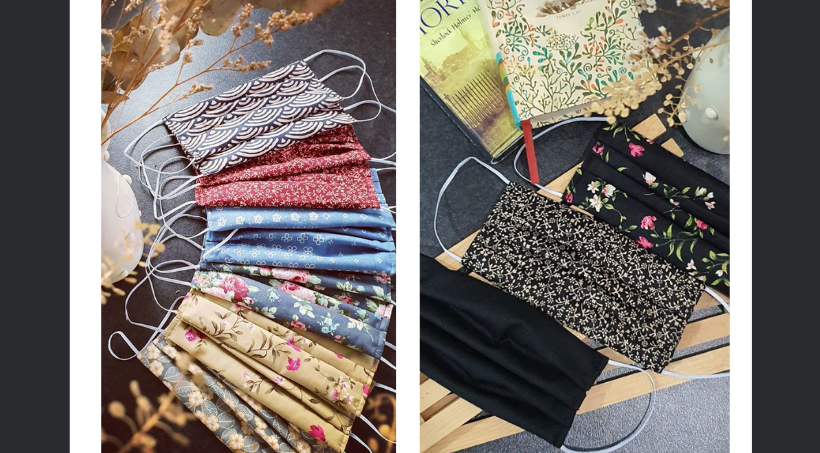 If you're looking for print and coloured masks but you prefer them to be a little more subtle, Cath's Handmade will sort you out. It's breathable, also includes a compartment for filters, and it's washable too! The lady behind this brand is a mother of three and uses her free time to practice her craft of making masks to brighten others' days.
RM15, Cath's Handmade
Hand Sanitisers
Wunderbath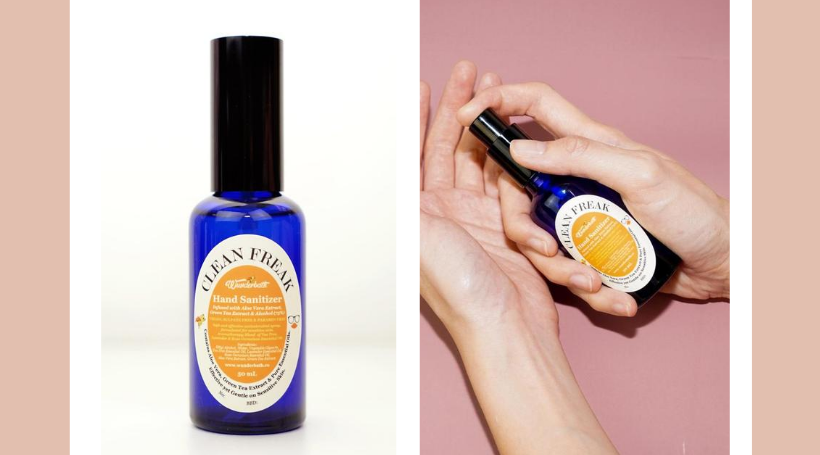 Sanitisers can sometimes reek of alcohol which can be unpleasant to use. Wunderbath created a solution for that issue with its first-ever hand sanitiser spray called Clean Freak. If serenity had a scent, this would be it. It's been lab-tested and proven to kill 99.999 per cent of germs, is sensitive-skin friendly, and packed with various essential oils like tea tree, lavender, and rose geranium. Most importantly though, it's non-sticky!
RM16.90, Clean Freak Hand Sanitizer by Wunderbath
Klean Supplies
This is the third time we've said this in this article: it's important to stay clean. We can't believe good hygiene is something some people didn't practise before the pandemic (why?) but now's your chance! Start clean with Klean. Available in three sizes (50ml, 100ml, and 500ml) it works as something to carry with you daily or if you need one in your home or office. Its spray version smells like lavender, and who doesn't want to smell of calmness?
RM9.90, Gel Hand Sanitiser by Klean Supplies
Mangosteen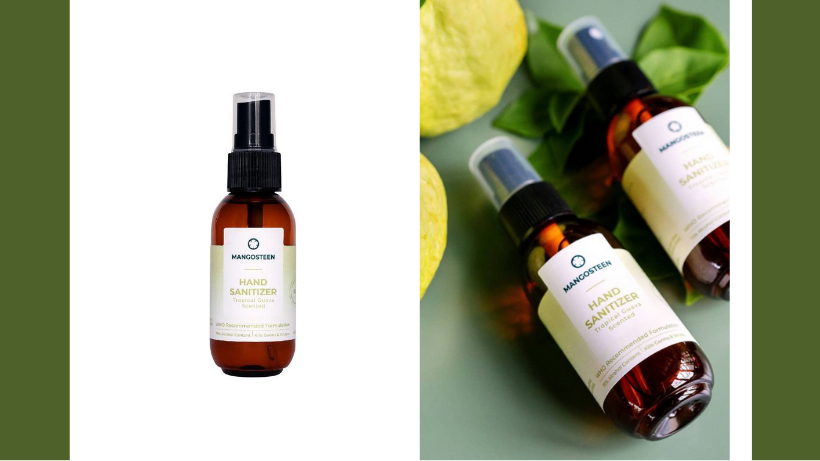 Aside from batik and eating non-stop, tropical fruits are also synonymous with being Malaysian. Mangosteen's hand sanitiser smells like guava and has glycerin in its mix to ensure that our hands are moisturised when we've used the product. Each bottle is made by an Orang Asli mother who is supporting her children's education – in mum, we trust.
RM15, Tropical Guava Hand Sanitiser by Mangosteen
Handmade Heroes
Named No-no Nasties Sanitiser, it's free from 'nasty chemicals' aka artificial fragrances, and keeps us free from germs and bacteria! Not only is this product good for your hands, but it can also be used to wipe down surfaces too.
RM22.90, No-No Nasties Sanitizer by Handmade Heroes
Get your 'new normal' essentials today to be a responsible citizen!
Follow Zafigo on Instagram, Facebook, and Twitter. Sign up to our bi-weekly newsletter and get your dose of travel tales, tips, updates, and inspiration to fuel your next adventure!