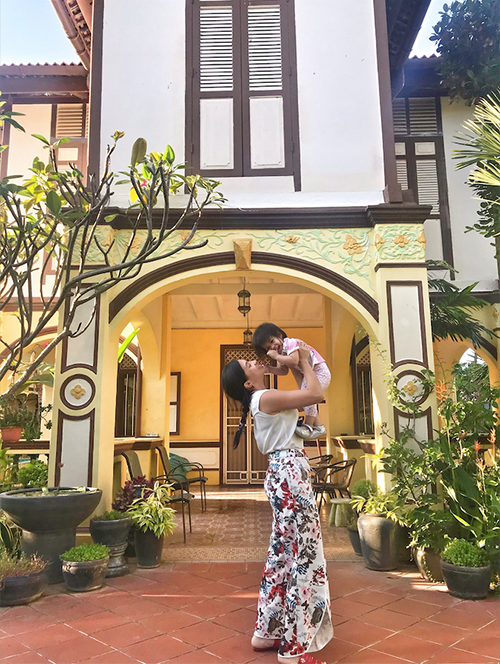 Honestly, while I'm sure that being in lockdown/quarantine/isolation because of COVID-19 was extremely tough on many of us (in some cases even affecting our mental health), I feel that a group of people who don't get enough credit for coping are our children – especially toddlers. It's a delicate age to be at – one where they can understand their immediate surroundings, but still can't yet rationalise reason.
There's just no amount of explaining that can be done for them to truly understand why, without warning, they're suddenly barred from leaving the house, going for a walk, seeing their grandparents (assuming you don't live with them), going to preschool, or having playdates. So all they can do, really, is take everything in stride. 
Then, when Malaysia's Movement Control Order became the Recovery Movement Control Order a few weeks ago, they had to readjust to life outside. In just a few weeks, grandparents became strangers, cousins become fresh faces, and don't even get me started on trying to get them to wear a visor or mask (please NEVER put a mask on a child under two). Once my 20-month-old went back to her old schedule of running about and moving from household to household during the day, I thought it was finally time… to go on a much-needed holiday! 
Planning the trip
When it comes to going on any sort of holiday with a child, the planning stage is easily the most important one so you have a seamless trip. Travelling with kids can be challenging, from factoring in nap and sleep schedules to deciding on places to visit that are safe/clean enough for them. Now, with the pandemic, there are even more concerns to take into consideration.
Deciding where to go
Living in Kuala Lumpur, we decided on hitting the historical city of Melaka as a family as it's only a short two-hour drive away. While it's supposedly safe to fly, we collectively decided not to chance it, opting instead for a destination we could easily get to by car. Unless your bubba is already used to taking long road trips, try not to venture too far (hence why a two-hour drive was a perfect choice for us). 
Keep your options open
As much as everything has been planned, some things are just out of your control. Watch the news for new clusters or a spike in COVID-19 cases to reassess whether taking the trip is worth the risk. For us, the Novgorod cluster was detected in Melaka just two days before the day we were meant to push off. But we watched the news closely for those two days, and made the decision to proceed with our trip anyway after looking at the numbers and locations of those affected.
Take car seat limitations into consideration

Most car seat manufacturers recommend a time limit of two hours. This is especially important if you're travelling with a newborn or infant. There are, however, special car seats designed for your child to be in them for long-haul journeys. But if you're using a standard car seat on a road trip that is longer than two hours, be sure to schedule regular breaks in between. Ideally, another adult should be seated in the back with your child. However, if driving alone, you can attach a mirror to the back headrest so that you can monitor your little one. Another thing to remember is that children should always be rear-facing until at least two years or older. You can find more helpful car seat tips here. 
Choosing accommodation
Picking your home away from home is always one of the most fun parts of planning a holiday. But with COVID-19 on everyone's mind, is a hotel really the safest choice? Although there are many new SOPs in place at hotels, we couldn't get over sharing a space with numerous other people, not knowing who the other guests are or where they've been, and so on, so we opted for a stunning heritage Airbnb.
It was my uncle who'd stumbled upon Casugria Boutique Residence while planning this vacation. Established in 1810, this beautiful heritage home has everything a family on holiday could ask for – a saltwater pool, large garden with plenty of running space, comfortable rooms, a kitchenette, and living area. It's also smack bang in the middle of town. The hosts are also ever so gracious, taking the time to explain the residence's intriguing history to us. If you ever think of going to Melaka with your family, please consider the Casugria. 
Hitting the road
With all the major things sorted, booked, and planned out, now it's time to actually head off! While a two-hour drive may seem like no big deal for us, it's a pretty big adventure for a little one, so prep accordingly. 
Time your drive
Really, timing is everything. Your drive will be a lot less stressful if you can time it to a nap. Think about it – buckle them in, give them their milk bottle, and boom, they're asleep, meaning a quiet, tantrum-free drive! Unfortunately for me, my aunt wanted to get to Melaka in time for lunch (daughter has her only nap after lunch), so 40 minutes into our drive, my toddler starts screeching like a banshee wanting to get out of her seat. Of course, it's a big no from mommy no matter how much she screams, which brings me to my next point.
In-car entertainment
If the little one is awake during the car ride, be sure to have some in-car entertainment. We brought along some of my daughter's favourite flashcards, books, and toys to keep her entertained, and it made a huge difference. And since we were driving, we didn't need to worry about weight limitations or the practicality of lugging her things along. 
But what really rescued us was Spotify. I'll take two hours of listening to the Minions singing 'Underwear!' over dealing with a meltdown. Really, anything to keep the peace with the pint-sized tyrant. Also, bring snacks! A toddler who's happily chomping away is too busy to cry. You can even get a car fridge or warmer for cheap on Lazada. 
[box color="#89c44c"]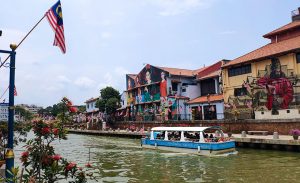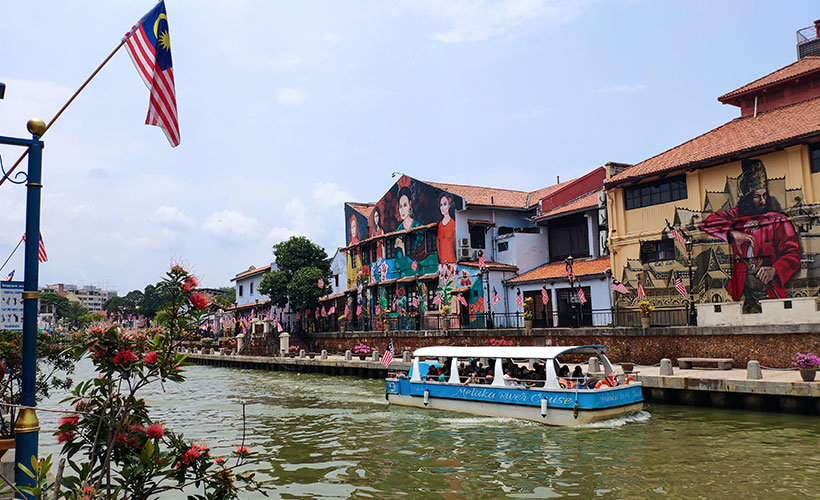 There is more to Melaka than meets the eye and these non-touristy activities will show you just that: Ease Out Of The MCO With These 5 Non-Touristy Activities In Melaka, Malaysia[/box]
Getting around Melaka
Of course, having a car on holiday has its obvious perks. Getting around is easy, as we didn't need to rely on public transport at all. Children also fall under the high-risk category for COVID-19, so you don't want them on public transport if possible. Let's face it, they can't keep their grubby little hands to themselves and who knows what they're going to lick. That said, you do need to be mindful of where you bring them. Here's what we did while in Melaka:
Jonker Street

Normally brimming with shoppers and easily the busiest street in town, Jonker is pretty quiet these days. For starters, anyone below 13 years is not allowed to enter. So we went after dinner once our baby girl was tucked in bed and asleep (this mommy sticks to strict sleep times even on holiday). It was an overall pleasant evening, as even the stalls were 'social distanced' with about two metres of space between them. 
Melaka Zoo

Of course, besides swimming all day and rolling on the grass, I had to do one outside activity just for my daughter. I'm glad we decided to go to Melaka Zoo. As you enter, there is a walk-through disinfectant tunnel for everyone. But do bring some mosquito repellent or risk getting all the blood sucked out of you. You can also wear Airism to keep cool as a round is about three kilometres and you'll be feeling pretty icky by the end of it. My final tip is to head to the zoo on a weekday if you can; it's far quieter. 
Eating out

We'd initially thought of ordering GrabFood for most of the trip, but realised that things were generally pretty quiet. I suppose that's the perk of picking Melaka over Langkawi, Redang, and all the other beachfront escapes that are insanely busy right now. It also helped that we had early dinners at 6:30pm (daughter's meal schedule is also strictly adhered to on holidays) so that there's less of a crowd.
Coming home

Another perk of taking a road trip is that you get to stop wherever you want along the way. This time, we got to follow my child's timing, and we left Melaka at about noon to get to Seremban for lunch. It was a short 45-minute drive, so we were able to keep the little one awake until after she'd eaten and was strapped in for the second leg back to Kuala Lumpur. If you're wondering why we made a stop at Seremban, I had a mighty hankering for salai masak lemak (smoked duck and beef cooked in coconut milk and turmeric sauce), and saw that it was – ahem – along the way. So, mommy was happy and daughter was passed out in her car seat. The drive back was a cruise!
As much as I enjoyed our quick escape, if there's anything I've learned from it is that children are resilient little beings. And I truly admire my daughter for that. After being at home for the first half of this year, she was a real champ on this road trip. 
Follow Zafigo on Instagram, Facebook, and Twitter. Sign up to our bi-weekly newsletter and get your dose of travel tales, tips, updates, and inspiration to fuel your next adventure!
[vc_row][vc_column][zf_post_boxes widget_hide_desc="true" num_post="3″ post_id="37512, 37399, 37566″][/vc_column][/vc_row]