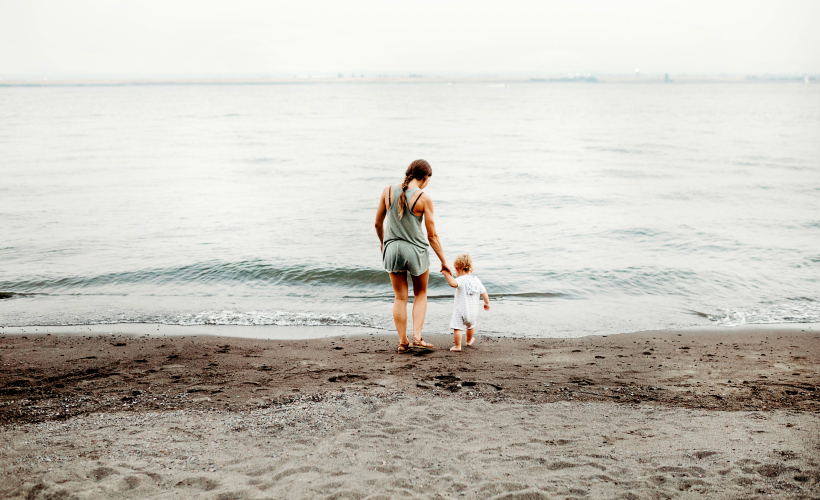 I remember the trip I took with my baby in tow to the wonderful place known as Vietnam. Initially, I thought it'd be an ordeal, but while it had its ups and downs, it did turn out to be a great trip. There was so much to do and so much to see, and of course, plenty to eat! Most importantly, my child didn't have a difficult time adjusting to being around so many people at one time.
While I have nothing bad to say about our visit to Vietnam, I must give parents some advice if they're thinking about bringing a little one along. Don't be alarmed, though – this is just so parents can be aware of what to expect and have a better idea of what they need while away.
For the love of babies
It's common for people to bend over your stroller and comment on how adorable your child is. They may even go as far as to tickle a toe or two as they peep into the carriage. In Vietnam, prepare yourself for the possibility of many people wanting to interact with your baby. They'll want to pinch their cheeks, make faces, talk to them, and if they are old enough, they may even want to play with your child for a little while.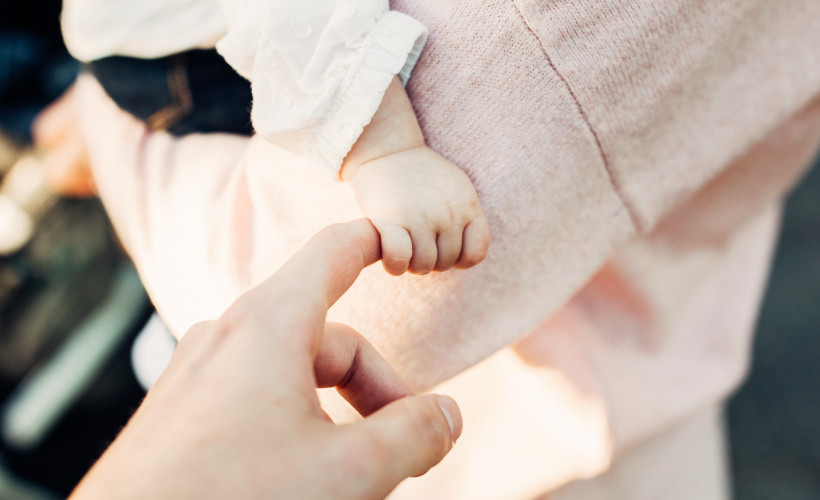 There may even be instances that someone will want to hold your baby and walk around with them or perhaps offer them candy. If this makes you uncomfortable, smile politely and keep walking. Do know that Vietnamese people are very friendly and mean no harm; they just can't help their love of babies.
Red light, green light
Traffic in Vietnam is – in a word – crazy. It's never so much of a stop and go, but rather, just a constant movement of vehicles. If you're worried about crossing the street, remember that people in Vietnam pride themselves on not hitting anything. There are, however, some unwritten rules when it comes to tackling Vietnam's traffic on foot. Do keep them in mind, especially since you have a little one in tow.
Look both ways before crossing the street, and when you find a lull in the traffic, begin your walk across. It's also important to maintain your rhythm and pace – don't suddenly stop and don't suddenly make a run for it.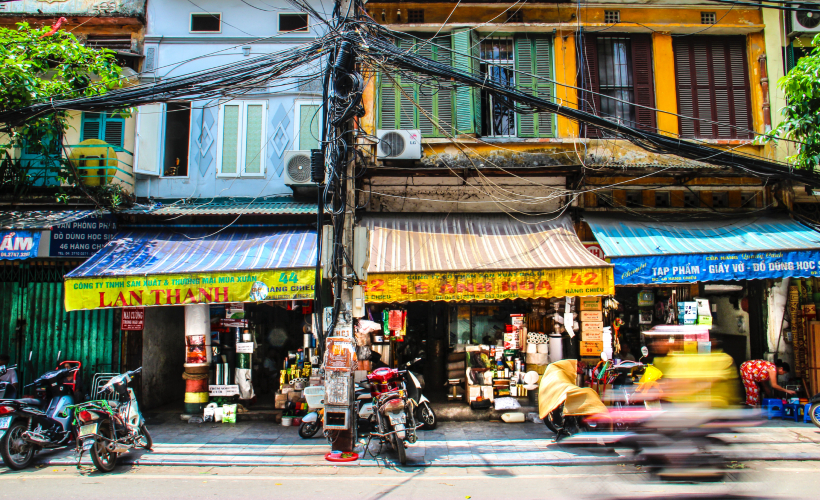 Alternatively, you could just wait for a local to walk across the street and stay as close to them as possible. They may find your apprehension to cross the street funny, but in general, they'll do their best to help you get across safely.
Baby gear
You shouldn't travel with a tonne of things in tow because you can always stop at a convenience store for things like disposable diapers and wipes. They're fairly cheap to purchase there, and if you're concerned about baby food, you can also find those at a local supermarket. Although, the baby food brands may differ from what you normally purchase. For everything else, you can find any gear for baby here.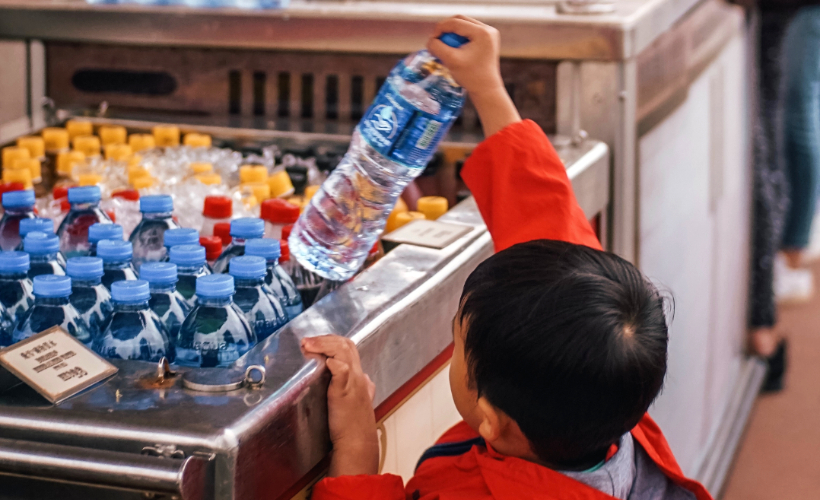 Bottled water
Never drink water straight out of the tap. This goes for you and your little bubba. Becoming sick while on vacation can easily ruin the trip altogether. Bottled water is very cheap in Vietnam, so it's better to be safe than sorry and spend a few dollars purchasing bottled water for all your drinking and – if you're particularly sensitive – your teeth-brushing needs. You can even tote around a larger reusable water bottle. When it comes to ice, if you notice that it's being made in a machine then it's perfectly okay to have some added to your beverage to keep it cold.
Street food
You can bet that Vietnam has some pretty awesome street food and it goes without saying that you've got to try as much of it as you can. That said, you do need to be mindful about your street food choices when travelling with a child. If the food has water on it, make sure to brush that off. It's also imperative that you ensure vegetables are properly cooked. Other than that, just chomp away and have lots of fun!
Get all the latest travel stories from Zafigo. Follow us on Facebook, Twitter, and Instagram