He is an unlikely hero and an unexpected fashion icon. Meet Sam Barsky, your new holiday fashion inspiration.
Just like you and me, Sam enjoys travelling. And just like you and me, Sam likes to look good. Before every holiday, Sam polishes his knitting needles. He looks at photographs of his next destination – the Eiffel Tower, San Francisco Golden Gate Bridge, Stonehenge – and knits the scene into a beautiful sweater.
He then takes photos of himself wearing the scenery-themed sweater with the exact scenery he knitted, creating some of the best holiday selfies that exist on the internet.
(L) At a baseball game (R) With some power lines (Photo credit: Sam Barsky)
The 42-year-old American has knitted more than 100 impressive sweaters not only of landmarks he has visited but also of sceneries (including one of a baseball game), animals (there's one with mermaids) and other images that inspire him (we adore the one with power lines).
The full-time knitter first picked up his knitting needles in 1999. In an interview with the Baltimore Sun, Sam says he does sweaters with pictures and landmarks and anything that he can think of. "I like creating something of my own that I can wear myself. I feel like it's my own work. I enjoy looking at the picture I've done, the scenery."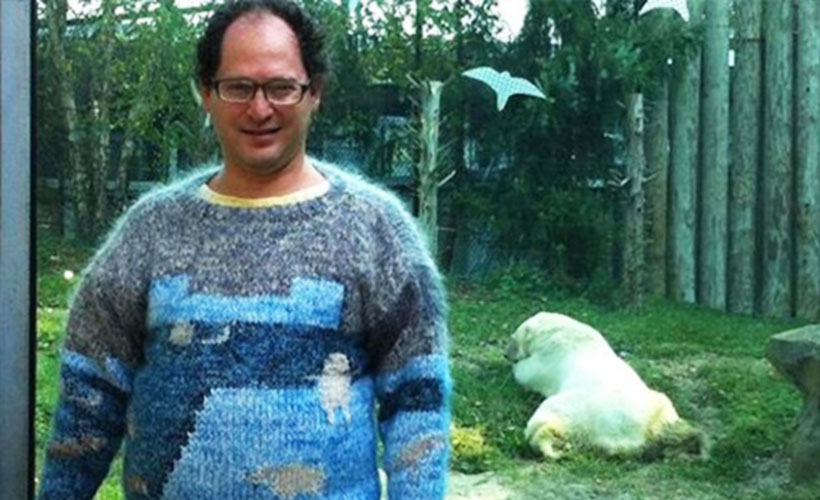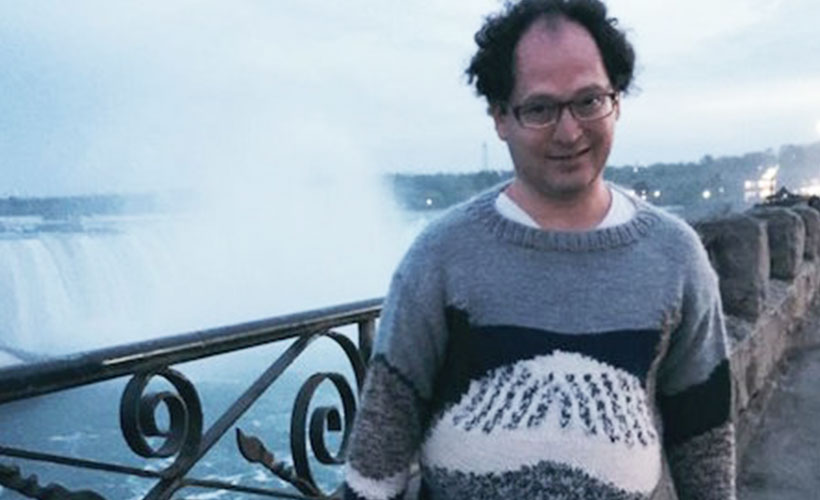 On his Facebook page 'Artistic Knitting of Sam Barsky', the affable fellow shares knitting tutorials and tips on recreating his design, just in case you'd like a power line sweater of your own.
His collection of eccentric sweaters has captured the hearts of netizens who are now begging him to knit a sweater for them. However, Sam says he isn't able to fulfil any requests as each sweater takes him nearly a month to complete.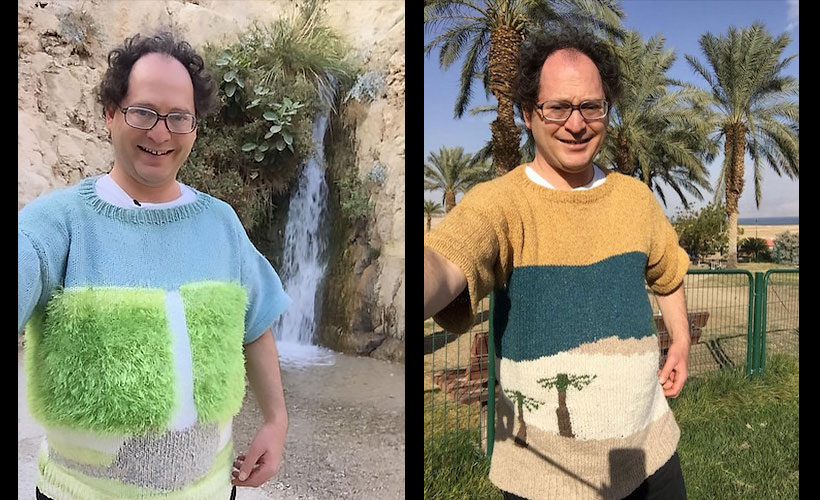 "Many, many people, I don't even know how many, but probably hundreds of thousands of people are begging me for sweaters, and I feel bad, but I can't become a human sweater mill. It's just not possible…If I consider one person special and make [a sweater] for one person, I'll make too many people jealous," he told the Baltimore Sun.
Opportunistic tourism boards who caught wind of the viral sensation are trying to get him to knit a sweater of their country's landmark too. The Belize Tourism Board has offered to take Sam on a free vacation to the country if he knits a sweater of the Great Blue Hole.
Get in line Belize, we've asked Sam to knit us a sweater of KLCC. Some people collects fridge magnets, some collects keychains; inspired Sam, we think we might start collecting sweaters.
H/T: Fodor's Travel