Let's be honest. Travelling, or even just going out with a newborn, is an adventure. There are so many things you need to plan for, and make sure to bring with you, that the baby requires their own suitcase. Now here's the good news. You do not have to overdo it; just keep to the essentials that'll make the trip bearable.
Here are 11 important things you need when travelling with your baby:
A smartly-packed diaper bag
The exchange bag is the first item to prep before going on a mummy-baby trip. While you may be tempted to pack it with as many essentials as possible, try to keep it light by filling it with only hard-to-get-by-without and the more expensive items. For things that can easily be found at pharmacies or sundry shops, bring only one of each. As for diapers, you know your baby's toilet routine best, so pack according to this and how long your journey will be. Here are the must-packs:
Minimum supply of diapers
An extra change of clothes
Depending on the age of the child, some snacks
Water (unless you're on a flight)
Diaper changing pad
Wet wipes
Baby bath products
Travel stroller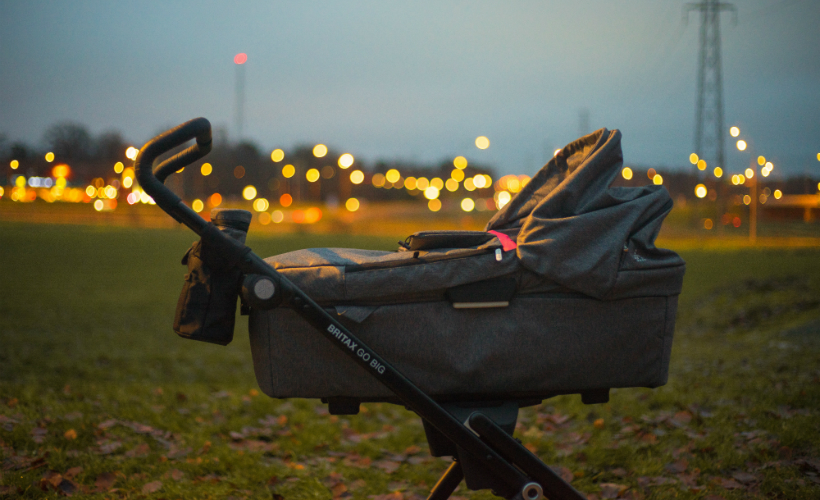 You don't want to be holding up lines or lugging around a bulky stroller, so invest in a lightweight one that's quick to fold and takes up little storage. As your baby will probably be sitting in it for long periods of time, consider the comfort of the stroller too. One that has a reclining function as well as a sunshade is ideal.
When it comes to air travel, airport security rules that strollers weighing over 9 kilograms (20lbs) must be checked in at the baggage counter. To avoid the inconvenience of being stopped at the gate, get a stroller below the weight limit that can easily be carried as hand luggage.
Baby carrier
In addition to the stroller, make sure to bring a baby carrier with you. A baby carrier is light and takes up little space in your suitcase. It's also the handier and less stressful option of transporting your baby when boarding.
Sleep sack
The central air-conditioning in planes and trains can annoy a newborn. A good sleep sack will help keep your baby's body temperature regulated.
Insulated food jar
If your baby's already weaning, an excellent insulated food jar will allow you to prepare your baby's favourite food and keep it warm for several hours.
Your baby's favourite toys
Having your child's favorite toys is always crucial, as it will help keep them calm or help soothe them. The number of toys you bring and their size will be proportional to the remaining space in the suitcases.
Travel crib
A travel cot is an excellent solution to always have a comfortable bed for your child and not have to rely on the availability of one at your hotel or holiday home. The best travel cribs are extremely light, and once folded, they occupy the space of a small briefcase. Again, keep in mind the comfort of your child and ensure that its mattress is comfortable.
Inflatable breastfeeding pillow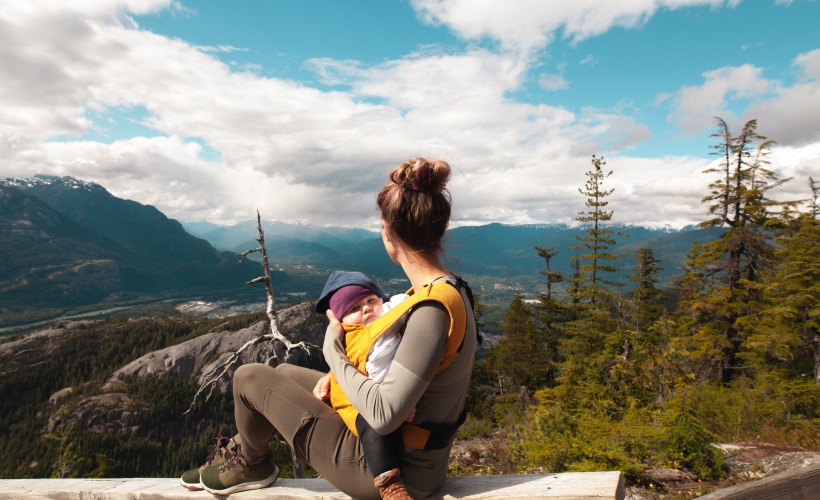 If you're still breastfeeding and are used to using a comfortable nursing pillow, then you'll need to bring an inflatable one with you. You'll certainly find space in your suitcase and you can use it for any occasion. It'll double up as a nice comfy pillow to sleep on too!
Baby cutlery
Another very useful thing to have if your child is weaning is a set of plastic children's cutlery. These usually come in cute travel cases too. When you have your child's favourite spoon and fork, it'll be much easier to feed him or her.
Silicone or plastic bibs
For those of you whose children have recently started eating, a silicone or plastic bib is essential to try to get him or her as mess-free as possible. Bear in mind that you'll only have a limited change of clothing while on-the-go, so keeping clean is vital.
Painter's tape
This isn't a necessity, but if your child has started crawling or walking, it'll be useful to cover the electrical sockets and the edges of hotel room furniture or drawers.
Get all the latest travel stories from Zafigo. Follow us on Facebook, Twitter, and Instagram.