Vietnam's beautiful landscapes, rich history and distinct culture attract travellers, from budget to luxury, from all over the world. And because of it's ever-growing popularity, each year we see more and more hotels, hostels and homestays springing up.
If you're heading over to this part of Indochina and looking for out-of-the-ordinary accommodation, Creative Boom has compiled a list of the six most unusual stays and we're highlighting three of them here.
If you're looking for someplace with great landscape views…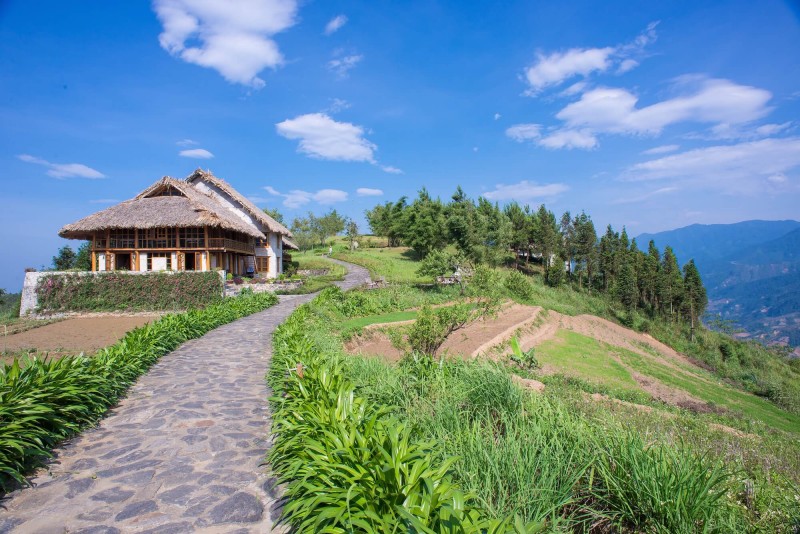 Topas Ecolodge, Sapa

Heading inland, deep into the mountains near the borders with Laos and China, is the market town of Sapa. Popular for wildlife, trekking and the chance to interact with local hill tribes, it is above all known for some of the most spectacular scenery in the world. To get a real break from it all, stay in an Ecolodge that employs generations of locals and uses sustainable materials. Topas Ecolodge bungalows have no TV, no swimming pool and occasionally no power supply, but provide a beautiful, peaceful base for exploring. When you take a deep breath in the fresh morning you'll find you couldn't ask for more.

Address: No. 1B, Alley 12/2/5 Dang Thai Mai Street, Tay Ho District, Hanoi, Vietnam

Tel: +84 (04) 3715 1005

Website: topasecolodge.com
If you're looking for someplace wacky…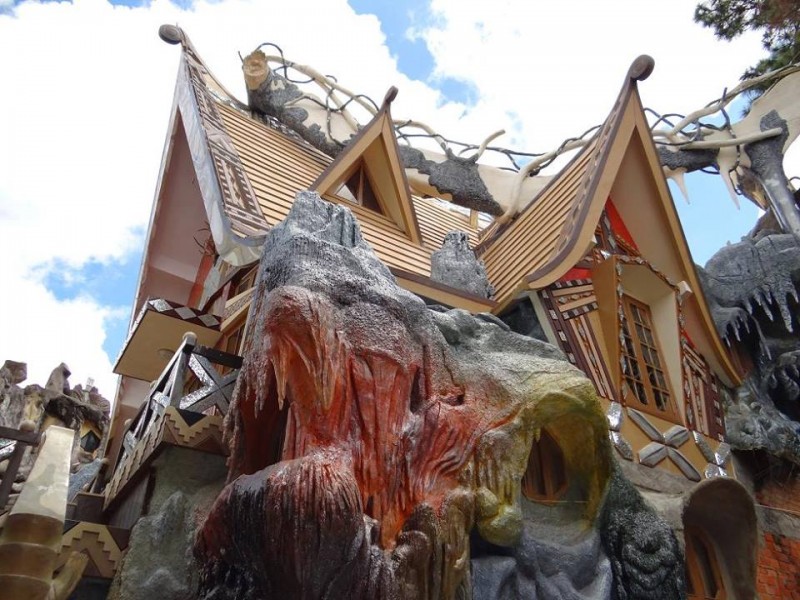 The Crazy House, Dalat

Nowhere in this fantastic country, or arguably the world, will you find a stranger place to stay than The Crazy House in Dalat, in the Southern mountains of Vietnam. This hotel is a tourist destination in itself with visitors flocking to wander the odd pathways, climb the never-ending stairs or peak a glimpse at the oddly themed rooms. Originally called The Hang Nga Guesthouse, the highly unconventional structure of connected buildings, lush with fauna, was designed and constructed by local architect Đặng Việt Nga and is still undergoing ever-stranger extensions all the time. There have been comparisons to both Disney and Dali, but this place is truly original. Perfect for the curious, but not for the faint hearted, the secret passages wind high and narrow like something from a dream.

Address: 03 Huynh Thuc Khang St., Ward 4, Dalat City, Vietnam

Tel: +84 63 3 822 070

Website:www.crazyhouse.vn
And finally, if you're looking for someplace that just oozes luxury…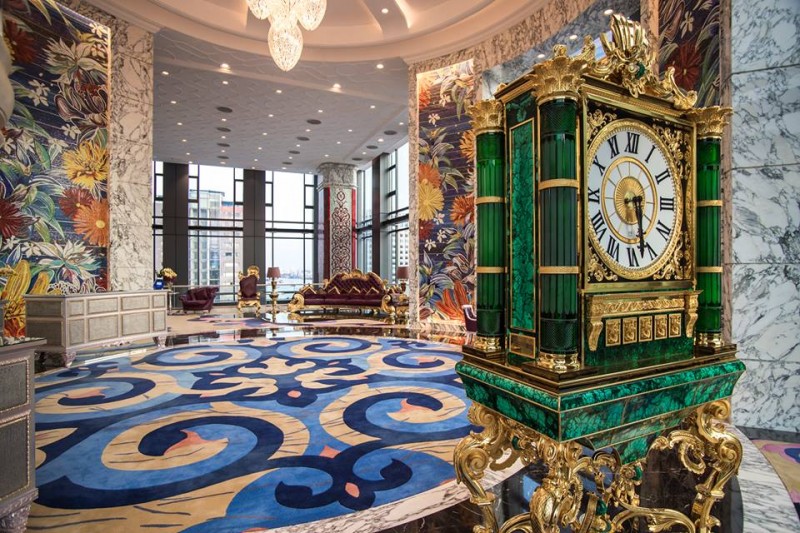 The Reverie Saigon Hotel, Ho Chi Minh City

The highest hotel in one of the most esteemed addresses, The Reverie Saigon takes luxury to the extreme in Vietnam's largest city, Ho Chi Minh City, in the far south. With sweeping views of the bustling skyline, world-class facilities and the finest Indochina inspired dining, this hotel has the most sumptuous, bold and colourful look to top it all off. The city itself has some of the biggest draws in the country, with history, atmosphere and not to mention the fantastic food!

Address: 22-36 Nguyen Hue Boulevard,District 1, Ho Chi Minh City, Vietnam

Tel: +84 8 3823 6688

Website: thereveriesaigon.com
For more unique accommodation suggestions in Vietnam, give Creative Boom's article a read at the link below.
Read full article:
Six unusual places to stay during a journey through Vietnam
Reposted from: Creative Boom
Picture credits: Facebook, Topas Ecolodge, Facebook

More from Zafigo:
The best of Vietnam: 3 beaches near Ho Chi Minh City
Extraordinary experiences you didn't know were possible to have in Asia
Get all the latest travel updates from Zafigo. Follow us: