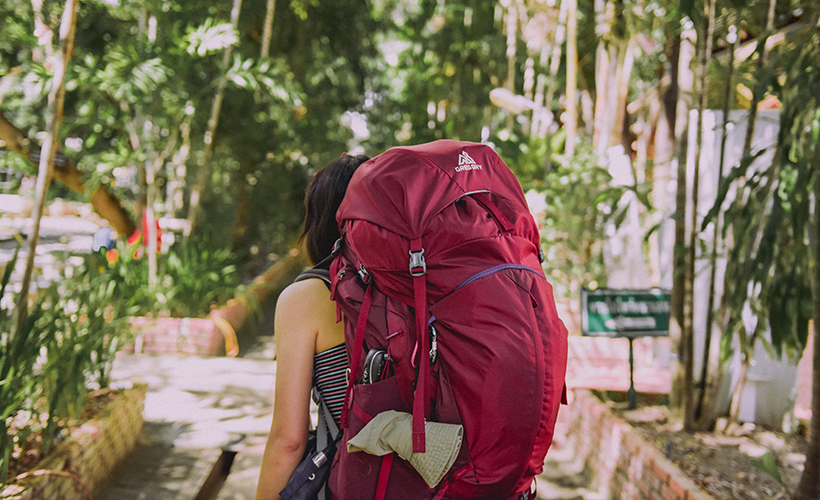 Just like the rest of the world, we are not travelling during this COVID-19 pandemic, but we hope you turn to Zafigo as a source of inspiration for your future travels. Please stay safe and adhere to any quarantine and movement control orders that have been imposed in your country.
My friend Xin and I were going to Sri Lanka for the first time. Our fun-but-hectic itinerary covered Colombo–Ella–Nuwara Eliya–Mirissa–Galle–Colombo. At some point of the planning stage, it became very obvious that our usual travel luggage wasn't going to be practical or convenient. That is how our trip to Sri Lanka unexpectedly turned into our first experience at backpacking.
We're both in our early 30s, and very much accustomed to certain comforts and luxuries of travel. We were nervous about whether or not we could do it, but with careful planning, extremely scaled-down packing, and a healthy amount of apprehension, we set out to backpack for the very first time!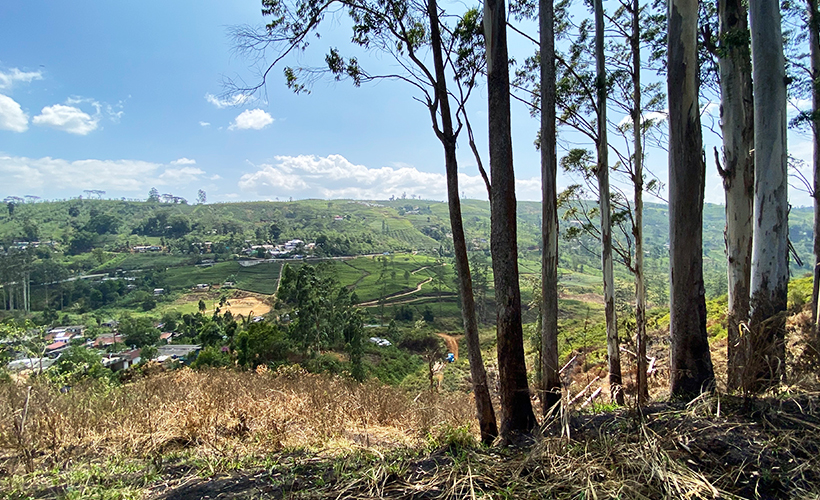 Looking back, we both agree that it was quite the experience. We learned a few things about ourselves on this trip, and are glad that we at least did it to be able to surely cross it off our list of curiosities. We also have a newfound respect and admiration for backpackers who do this for years on end. It's not something Xin or I would ever possibly do again, but if you're thinking about giving backpacking a go for the first time, we'd definitely recommend that you do it in Sri Lanka.
Here are eight useful tips that you can use to help map out your journey:
1. Plan in advance
First things first – check on whether you need a visa to enter Sri Lanka. If you do, you can apply for it online. Next, start doing your research on Sri Lanka at least four to six weeks in advance. Pinpoint your places of interest, plan your routes, and budget accordingly. This will help you put things on lock to avoid being stranded without transportation, accommodation, funds, or any other important necessities. For emergencies, make sure you have important phone numbers for embassies, medical services, police, and families stored on your devices, as well as written down on a piece of paper just in case your device stops working.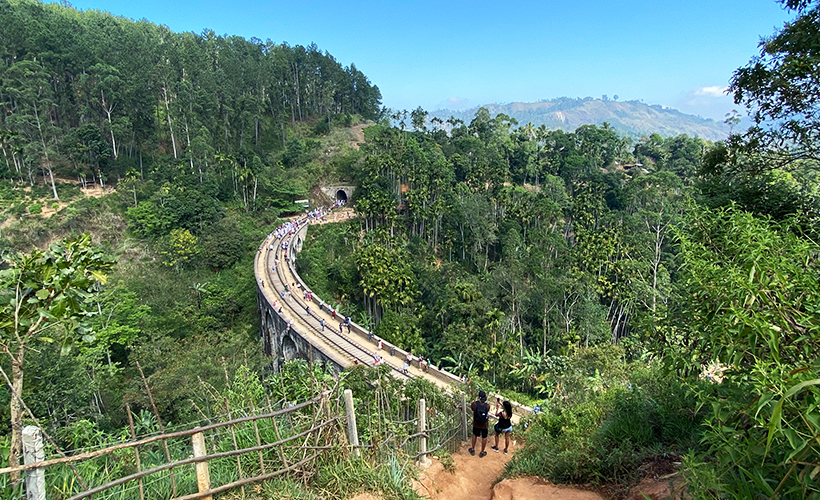 2. Pack light
Let me start out by saying this: If you're not the sort to pack light (and I'm definitely not the sort) the hardest part about backpacking is packing. Never in my life's history of travelling have I ever packed a bag that weighed less than 10 kilograms, and that too for eight days? Forget about it! My precious toiletries alone take up half of one medium-sized trolley bag.
Utility and practicality outweighed fashion on this trip so I roll-packed six t-shirts, five pairs of leggings, one pair of shorts, two scarves, a carefully calculated amount of undergarments and socks, one bathing suit, and one pair of flip flops (I was wearing my sneakers) into a medium-sized backpack. I cut down my toiletries (the horror!) to travel-sized bare necessities – shampoo, conditioner, facial wash, moisturiser, sunblock, shower gel, toothpaste, mouthwash, deodorant, and one small bottle of perfume. At the airport check-in counter, my bag only weighed 7.9 kilograms.
3. Dressing down to dress up
As it is with most Asian countries, dress semi-conservatively to avoid offending sensitivities. You can wear sleeveless tops and shorts because it does get hot and muggy in the day, but make sure your outfits are still decent. I'd advise against tops that expose too much chest, and too-short shorts – mid-thigh is a decent length. Light t-shirts are your best friends, as are lightweight, dry-wick leggings because they absorb the sweat from your legs, help prevent sunburn, and help keep you cool and comfortable. Sports bras are also a better choice, as they're comfortable to wear for long hours. It's also handy to have a scarf or pashmina to whip out for cover whenever necessary. Bathing suits are fine if you're on the beach. Also make sure you bring comfortable walking shoes or sneakers, and avoid wearing any valuable and attention-grabbing jewellery on your trip.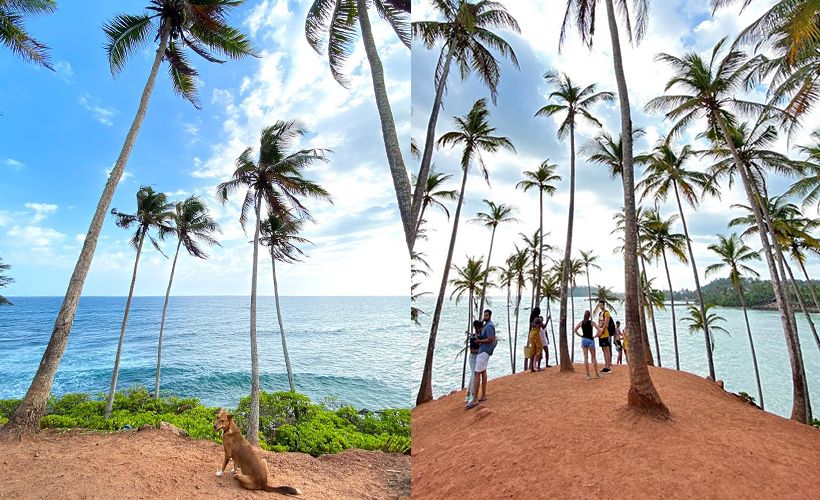 4. App-y travels
Smartphones make travelling in this day and age that much easier because almost everything can be done online or via an app. Stay connected at all times with a local telco SIM card (approximately USD12) that you can buy upon arrival at the airport. Some of the apps that we found most useful on our trip to Sri Lanka were Google Maps for navigation, timing, and mapping, Booking.com to manage our accommodations, and Uber and Pick Me for rides and food delivery.
Pick Me also lets you hire tuk-tuks (auto-rickshaw) for rides, and is useful to compare prices quoted by tuk-tuk drivers that you hail down on the street a to avoid being overcharged. Remember to haggle and haggle well!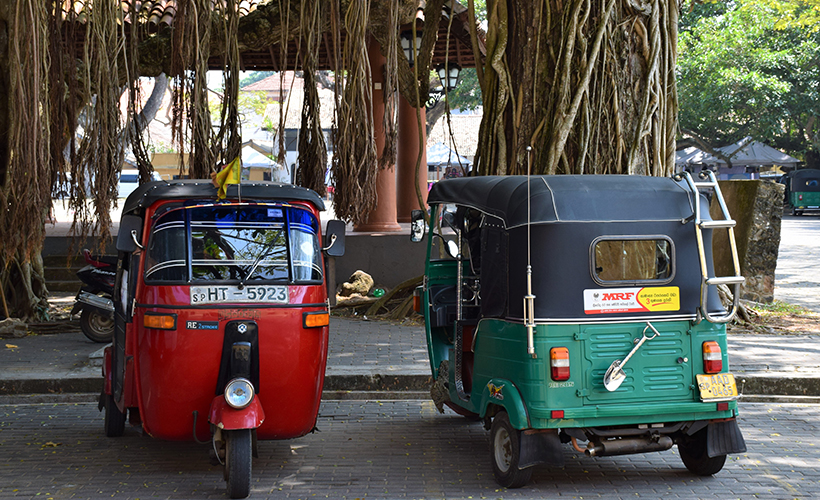 Also note that Uber and Pick Me services are better in cities like Colombo and Galle than smaller areas like Nuwara Eliya, Ella, and Mirissa. Tuk-tuk and car services in these smaller areas are against ride-sharing monopoly, and are not happy about these services in their vicinity. You may be able to get an Uber or Pick Me ride, but not without some difficulty, and cloak-and-dagger antics with your assigned driver to avoid detection by locals.
5. All aboard!
The Sri Lankan railway network is one of the most scenic in the world. It's over 1,500 kilometres of track that runs across the country through tea estates, pine forests, over bridges and peak stations, and across mountains and waterfalls. There is honestly nothing quite like it.
You're very likely to ride the Kandy-Ella train because it's considered to be one of the most scenic train rides in the world, and if so, buy your train tickets at least two or three weeks ahead of time! It's a very sought-after trip, so tickets sell out quickly because they're very affordable – roughly USD18 for a second class carriage ticket.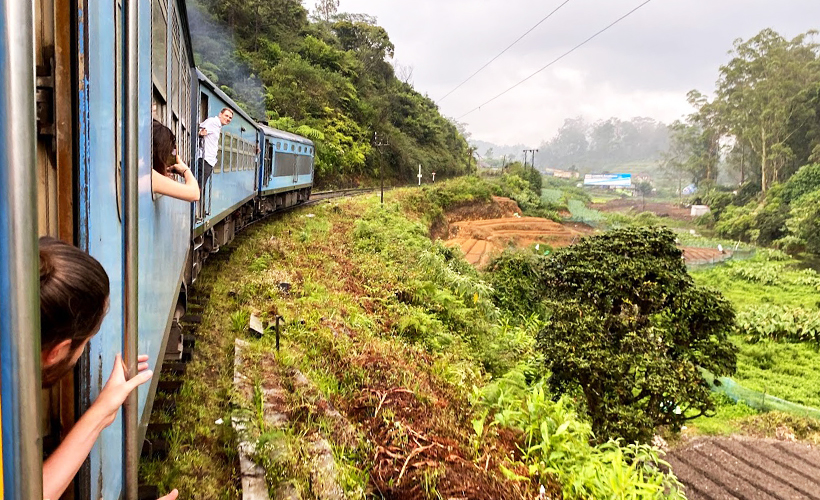 Second-class is the optimum choice for seating because you'd get assigned seats, unlike third class where you'd have to battle it out for a seat. You'll also have open windows that make it easy for you to take photos. Sure, there's air-conditioning in the first-class carriages, but the locked windows make for a boring journey. Also, once the train gets moving, the wind helps cool you down. Plus, you'll eventually ride up to higher altitudes so it definitely gets cooler. At some point, the train conductor opens the carriage doors for tourists to stand and dangle out of the train and take photos. Conductors may or may not ask for a monetary tip, and it's okay to turn them down, but just be prepared to be asked.
Soft drinks, coffee, tea, and snacks are sold on board and are tasty, but if you are concerned about health and cleanliness, it's best to bring along your own water and food for the ride. Also, the right side of the train is the better, more scenic side.
The Kandy-Ella train generally takes no less than six hours, but since that particular route was sold out, the ticketing website recommended we take the train from Colombo. The journey is longer, but it's the same route, minus a stop in Kandy. The website also said the Colombo-Ella trip would take about 9.5 hours, but our ride took almost 12 hours. That may sound tiring, but I'll tell you that it didn't feel like 12 hours at all because the journey was comfortable and enjoyable, and the scenery was absolutely awe-inspiring!
6. Grub-a-dub-dub
Sri Lankan food is good! It's tasty, comforting, flavourful, and best of all, affordable. A decent meal for two costs about USD16, and portions are sizeable. There's a range of food available – local fare, Italian, Chinese, fast food, to name a few – so you're spoilt for choice. We mostly indulged in local cuisines because where better to get authentic Sri Lankan food than in Sri Lanka itself? As a reward for surviving our trip without a breakdown, we treated ourselves to some decadent garlic chilli crab, claypot prawn curry, and pol sambol (coconut sambol) at the world-famous Ministry Of Crab in Colombo. This meal for two cost approximately USD85.
7. Accommodation and safety
Xin and I had a tiny mishap at the hotel we booked for our stay in Nuwara Eliya. Upon arrival, we saw that it was still under construction, wedged in a secluded corner of a very confusingly-shaped road. The hosts were also absolutely sketchy characters who left us feeling anxious and unsafe. We were in the room for less than 30 minutes when I spotted black mould covering the walls and curtains. It was all too much, so we made a new booking for a nearby hotel, cancelled the booking for this dodgy place, informed the sketchy hosts, and promptly left before things got out of hand.
As women, we cannot stress enough how important it is that you find yourself a safe place to stay when you're travelling anywhere in the world. Learn about the surrounding area, how convenient it is to get in and out of the place, it's proximity to your activities in the area, as well as the ease of accessibility to public transport, medical facilities, and police or security stations.
Make sure you do thorough searches of the area (Google street view is best!) and read as many ratings and reviews as possible on your accommodation, although from our above experience, reviews can't always be trusted. Just be ready to get out of there if your gut instinct tells you to. For extra safety, make sure you leave a list of your accommodations along with addresses, check-in dates, booking confirmation details, phone numbers, website, email, and other important information so your friends and family can check in on you, just in case.
Another important thing to note is that in some areas, there are little to no street lights, so be aware of this during the day so that you don't end up having to walk around in the dark.
8. Stay healthy and fit
As this is a backpacking trip, you'll find yourself walking around a lot. If this isn't something you're used to doing on the daily, we suggest you up your activity levels before you set off on your trip so that your body isn't shocked by the sudden increase in physical activity. Make sure you don't have any back problems either, because this will worsen from being on your feet for too long, carrying a somewhat heavy bag for extended periods, sitting long hours on trains and in cars, and bumpy tuk-tuk rides. Along with good, supportive shoes, and a sturdy bag, bring with you necessary medication and stay hydrated at all times!
AirAsia flies from Kuala Lumpur to Colombo 7 times a week. Visit www.airasia.com to plan your trip!
Get all the latest travel stories from Zafigo. Follow us on Facebook, Twitter, and Instagram.