Travelling by tuk tuk is probably the most convenient way to get around Sri Lanka. Taxis always end up costing more, especially after getting caught in traffic; buses are poorly maintained, crowded and irregular. Metered tuk tuks are great, but they can end up costing a fair bit as well if you're not careful about which ones you hire.
Local companies like Fair Taxi and PickMe have set standard rates of LKR40/KM (USD0.30/KM), but you'll still come across unregistered trishaws drivers who opt not to use meters. These are the tuk tuks you should watch out for. Most of the time, these trishaw rides end up costing more, sometimes with a start rate as high as LKR60/KM (USD0.40/KM). Unfortunately, this is an issue all over the country as there are no government laws stating that meters have to charge the same per kilometer rate.
Roar, a Sri Lankan website, wrote shared 5 things passengers should look out for when hiring a tuk tuk:
1. Ask what the starting rate is
Ask the driver how much he charges per kilometre. Very rarely will you find a tuk tuk off the road that costs below LKR40/KM. LKR40 is the standard rate for tuk tuks off the road – but watch out for the LKR40+ tuks and those with meters starting at rates above LKR50 (yes, there are those, too!).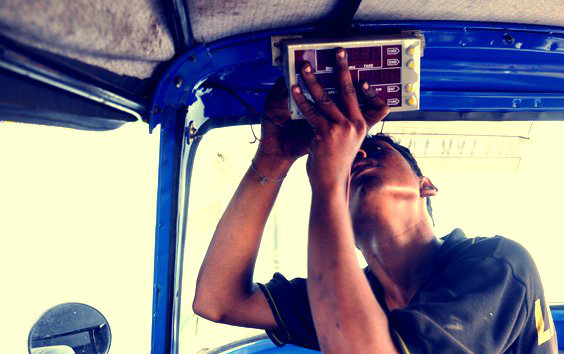 2. Keep an eye on the meter
The battle doesn't end there. Don't let your mind wander too much – keep an eye on the metre and if you're suspicious, do a bit of calculating. Divide the price of the ride by the kilometre count if you can't figure out how much he's charging, or keep an eye out for the 0.1KM jump on the metre. If it is LKR4 (or lower) per 0.1KM, you're doing okay.
3. Fingers off the button
Watch out for any button pressing. We've had instances where the driver, after protestations, magically pressed a button on the metre to bring down the per kilometre charge from LKR50 to LKR40 – and that, too, mid-ride.
4. When in doubt, turn to Google
If it's a route you don't take often, whip out that phone and say hello to the 21st century. Google Map the location and if you're feeling particularly paranoid (or diligent or even bored), track your progress from point A to B. If you're going off the beaten track for no particular reason and your map tells you he's taking a longer route, don't feel shy about pointing it out.
5. Don't keep those lips sealed
In the event that you discover that dishonest meter, make it a point to tell him. Sometimes it's the fault of the meter (or sometimes he will just conveniently blame the meter) but sometimes it's the driver up to no good. We've run into LKR60 meters and made it a point to tell him we're not paying the absurd amount. Be firm – sometimes they're nice about it and sometimes not – but don't let it turn ugly. There are less than pretty reasons as to why people resort to doing this.
Roar's article also discusses why hiring tuk tuks in certain areas cost more and found that it all comes down to location. For example: "Tuks around malls like Majestic City, Liberty Plaza and Crescat generally cost more – usually LKR50 per kilometer." The work around this is to "just walk a little ahead until the air of LKR50/KM tuks clears out and take one from down the road."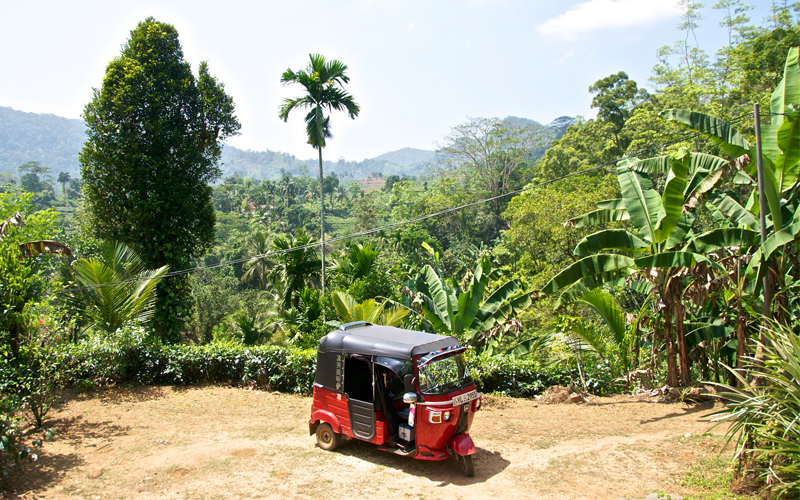 For more information and a better understanding of tuk tuks in Sri Lanka, read Roar's article here.
Lastly, a tip from Zafigo: If you happen to find a good and honest tuk tuk driver in the area you're in, take down his number and ask if you could hire him for the duration of your stay. Most of the time, they will be more than happy to offer their services.