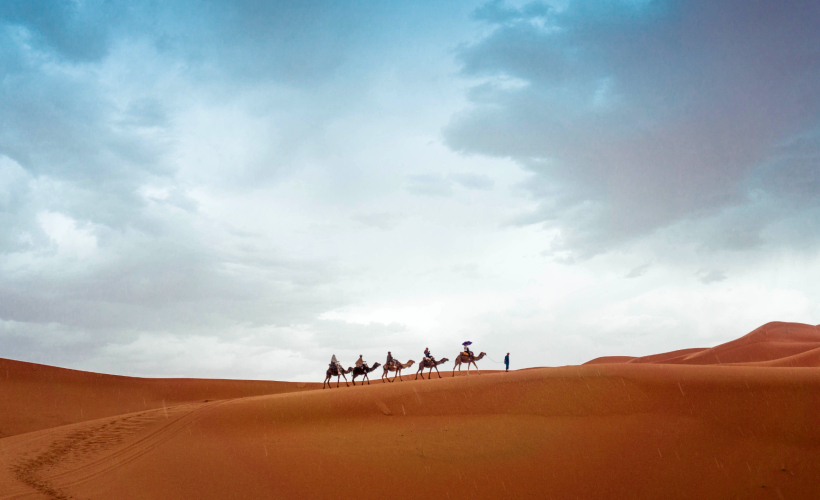 Planning a trip to Morocco and thinking of exploring the Sahara Desert? There are a few things you should know when planning your trip, especially if you're travelling as a solo female.
The Sahara Desert
In the south and east of Morocco, you can find a part of the Sahara Desert, but most tourists go to either Erg Chebbi or Erg Chigaga. The former is known for its very high dunes and easy access, while the latter is popular because of how vast and remote the dunes are. Because my experience was in Erg Chebbi, this post will focus on tips for this destination.
Getting to Erg Chebbi
You can get to the Sahara Desert from Marrakesh, but it involves a lot of driving (about 600 kilometres). Although it seems nearby, you'll be going through the Atlas Mountains, which takes a long time due to winding roads and construction. It can take anywhere from nine to 12 hours of driving depending on stops.
You can also fly in to Errachidia city's Moulay Ali Chérif Airport or Ouarzazate city, which are still far but closer than Marrakesh and considered the gateway to the Sahara. It's not really feasible to see the Sahara Desert on a day trip, so you should plan for a multi-day tour. Three to four days is the average, so you can spend two nights in the desert. After all, what's the rush?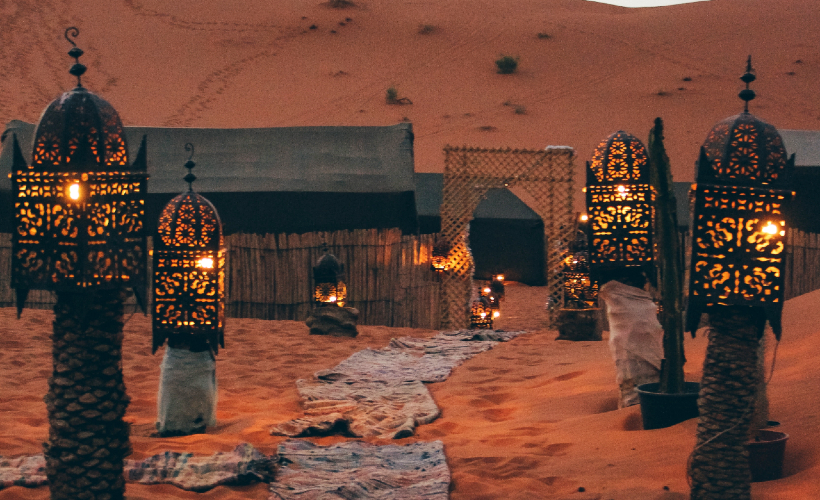 You definitely want to join a tour, though, because it's nearly impossible and not recommended to venture out on your own. Tours allow you to maximise your time for activities and have great community connections. For women travellers, it's also a much safer and more reliable option.
What to pack
It depends when you're going because the summers are incredibly hot whereas the winters get quite cold at night. You should have a light jacket for colder evenings, comfortable sandals to walk in the sand, and a scarf or sarong for protection from the sun. Bear in mind that Morocco is a Muslim country, so women travellers should dress modestly. Don't forget sunscreen, a flashlight, cash, and a battery pack to recharge your phone.
What to do
There's so much to do in the Sahara Desert, but it depends on your interests and how much time you have. The sunsets and sunrises are gorgeous and worth being awake and outdoors for. Stargazing on a cloudless night is a memorable experience also. In terms of activities, you can go on a quad bike adventure, a camel trek, join a bonfire with Berber music, visit nomadic families, go sandboarding, or just relax if you prefer a slower pace.
---
No holiday in Marrakesh is complete until you've had a taste of the city's most mouth-watering Moroccan food:
---
How to book
There are a lot of scams out there, which puts a negative light on the experience, so it's important to do some research into a well-reviewed tour. If you're not sure, don't hesitate to keep looking, because there are so many other options out there.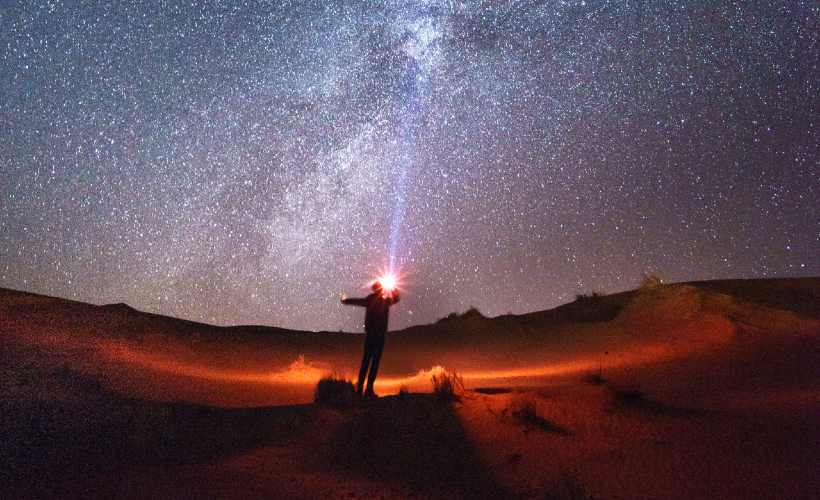 Make sure to find out what exactly is offered on the tour you choose. This includes accommodation, meals, activities, and transportation. There may be optional activities that aren't included, but you want to make sure you avoid nasty surprises on your travels and extra charges. If you're a woman travelling alone, find out if there's a single supplement for booking a room alone or if you'll be paired with someone else.
Before you go
Before you go, spend some time researching to find the cheapest flight. The more flexible you are, the easier it will be to find a cheap flight. You should also book your accommodation in advance, so look into different hostels or hotels that are recommended by fellow women travellers.
Then, look at the paperwork you need for Morocco. Some countries require a visa or that you purchase one on arrival, so make sure you look at the entry requirements for citizens of your country. Finally, don't forget to purchase travel insurance. You never know what might happen on your trip, so you want to be protected no matter what. Get a policy that includes medical insurance and travel protection so you're covered for any eventuality.
Don't worry about heading to Morocco as a woman traveller. If you're aware of your surroundings like in any other country, and you do your research in advance, it's a completely safe destination that you'll remember forever and come to love.
[zf_post_boxes widget_hide_desc="true" num_post="3″ post_id="28381, 11803, 10228″]
Get all the latest travel stories from Zafigo. Follow us on Facebook, Twitter, and Instagram.