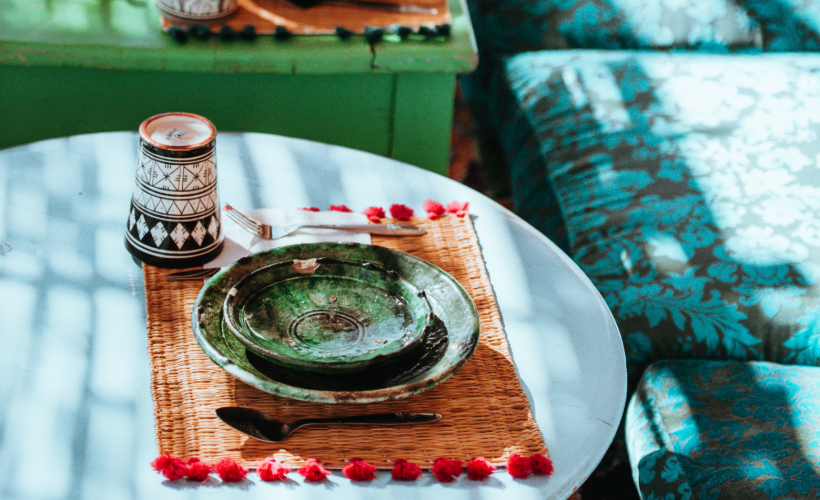 No holiday is complete until you explore the best food your destination has to offer. Last month, I spent two weeks in Marrakesh and discovered the city's most mouth-watering Moroccan dishes. You'll be spoilt for choice with the plethora of food options available. Naturally, if you're not a local, finding good places isn't easy either. So here's a list of the 10 places you simply must dine in while you're in Marrakesh, Morocco: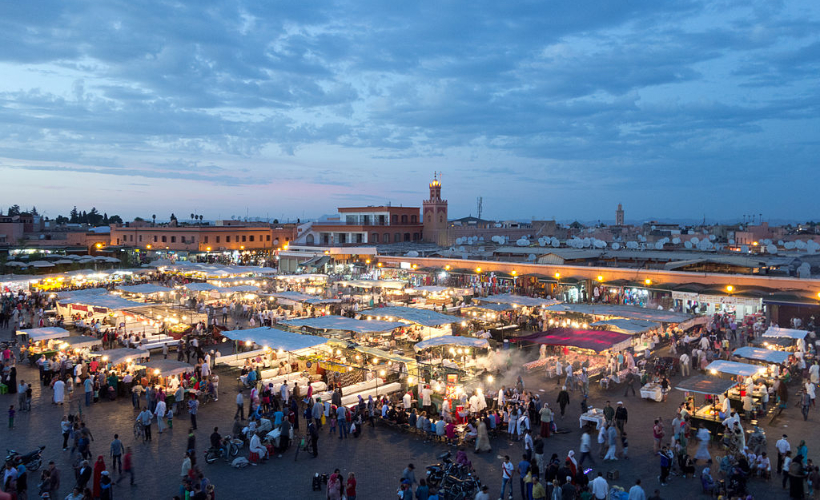 1. Jemaa el-Fnaa
First on my list is the main market square located in the centre of Marrakesh – Jemaa el-Fnaa. During the day, the square is filled with orange juice stands and entertainers.
At night, the square transforms into a smoky, fragrant heaven of food, offering anything from hot babbouche (traditional Moroccan snail dish) and traditional tajines (slow-cooked stews) to Moroccan baked goods and desserts. Suffice to say, this market serves up Moroccan street food at its finest.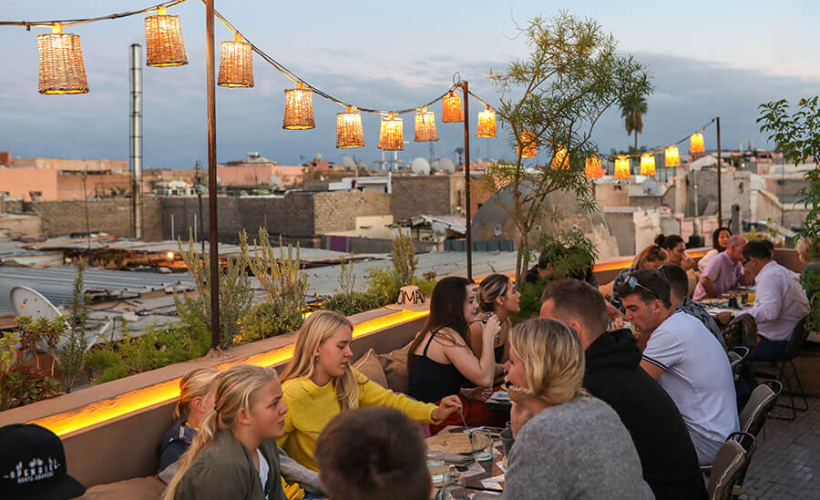 2. Nomad
This rooftop restaurant is often labelled as a lofty oasis towering above Marrakesh's medina. After a day of shopping, if you're prepared to do a little search in the souk behind Jemaa el-Fnaa, Nomad is a culinary reward. Just don't forget to download a city map or any similar map app ahead of time.
Nomad serves modern Moroccan fare, using fresh local produce and spices for a twist on conventional recipes. Also, try the courgette and feta fritters. The restaurant also has a unique feature — there's a separate sitting area on the terrace for women. Here, women can enjoy their meal without interference. The other section is for everyone else.
3. Comptoir Darna
Strolling into the faintly-lit restaurant, you can immediately feel romance in the atmosphere. I had a table booked upstairs, where we were treated to a show of traditional Moroccan music, belly dancers, and ladies balancing elaborate trays with candles on their heads. At night, this restaurant also turns into a nightclub where you can smoke hookah till 3AM before turning in.
The entertainment and ambience alone make this place worth visiting, but there's no doubt that the food here's a treat too. Comptoir Darna's dishes are made from high-quality ingredients and is the real reason why the restaurant is so popular. I selected a few items from the menu like traditional lamb and khajoor (dates). Green tea with jaggery — instead of sugar — is served as a digestif at the end of every meal.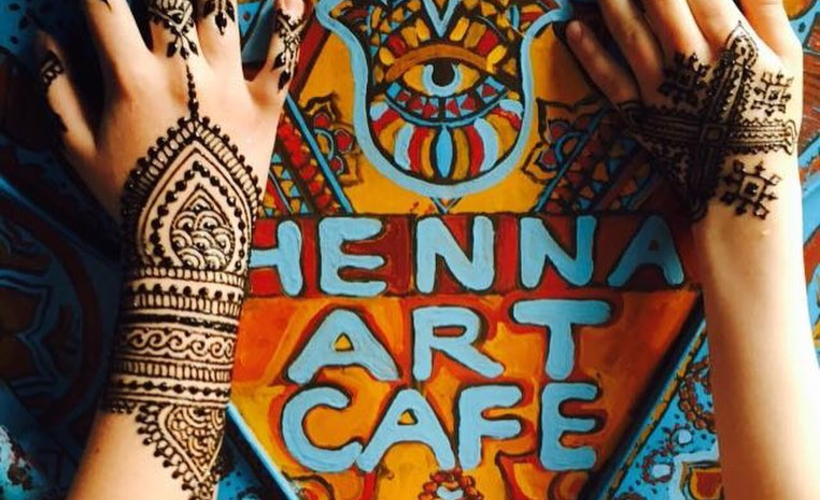 4. Henna Art Café
This next food joint is located just beside Jemaa el-Fnaa. Behind its tiny door lies a community-driven health food diner that also features a gift shop, art gallery, roof terraces, and a henna salon with an educational experience to boot. Visitors can observe the traditional art form and even can paint with henna it on canvas themselves. When the sun comes out and it gets too hot, then the cafe supplies sun huts on the terrace.
Back to the food. I have good news for vegetarians! There are daily vegetarian specials here that include delicious hummus soup and caramelised pumpkin. Meanwhile, meat-eaters can try the grilled turkey brochettes.
5. Monsieur Fromage's stall
One of the highlights of Marrakesh is watching the dyers who work in Souk des Teinturiers (a labyrinthine souk featuring leather goods and more). If you happen to be in this tourist spot, just nearby, Souk Talaa has a colourful selection of street food stalls. The most popular of all is run by a cook who always bears a smile on his face — Monsieur Fromage. Just mention his name and other shopkeepers will point you in the right direction. He's even been interviewed by The Guardian.
As with all great street food locales, there are just a couple of specialities at this tiny eatery. Monsieur Fromage is the third generation family member to run this business and he starts cooking up a storm at 10AM. First, he grills lamb kidneys. Then after 12PM, he moves on to lamb chops. Both dishes are served with hot flatbread and tea. By 2PM, food is likely already sold out and the stall shuts for the day.
6. Chez Hassan
Not far from Monsieur Fromage is a restaurant called Chez Hassan where they offer a variety of mouth-watering dishes at reasonable prices. You can get a bowl of harira (Morocco's famous tomato, chickpea, lemon, and lentil soup), turkey skewers, and grilled fish and chicken. Rather than ordering the usual tajine or couscous, try their speciality la rate au viande hachee — lamb spleen stuffed with liver. I know it may sound scary, but believe me, it's finger-licking good.
When it comes to seating, there are only a couple of tables inside the restaurant and additional space on the first floor. You can also enjoy food on the terrace.
7. Terrasse Bakchich
Popular with locals and tourists alike, you can't miss the cook at Terrasse Bakchich with his bright red fez tending the tajines on a makeshift pavement cooker. Terrasse Bakchich has over a dozen speciality tajines: rabbit or meatballs are a favourite, while for the vegetarian there are figs, apricots, and almonds.
They have a few tables at the back just like at Chez Hassan, but don't worry about the seating. Much like many medina eateries, you need to climb a narrow stairway to reach a tiny rooftop terrace with jaw-dropping scenery. That's certainly not a bad dining option.
8. Dar Moha
This is one of Marrakesh's most famous restaurants, and it offers up Moroccan with a nouvelle cuisine slant. It was also once owned by famous couturier Pierre Balmain, so it's little surprise that as soon as you enter the establishment, you'll be left in awe of the stunning décor. Set in a turn-of-the-century riad (courtyard), the interiors are quintessentially Moroccan, as is the food.
The menu includes famous dishes including fresh salads, heady tajines, juicy pastillas (pie), and sticky-sweet treats to please palates of all predilections. Dar Moha's head chef is no ordinary cook either. Moha is famous and often appears on television. He also judges the Moroccan version of MasterChef.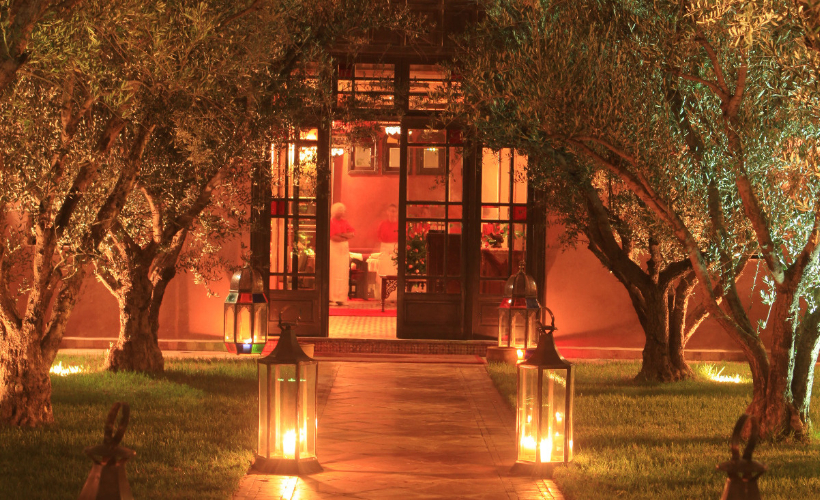 9. Al Fassia
For over 30 years, Al Fassia has been popular for its traditional Moroccan cuisine. It is also famous for making their food a la carte, which very few restaurants in Marrakesh do. The kitchen team is so dedicated and hardworking that they always prepare fresh meals with love and passion. The staff here are mainly women; even the head chef is a woman.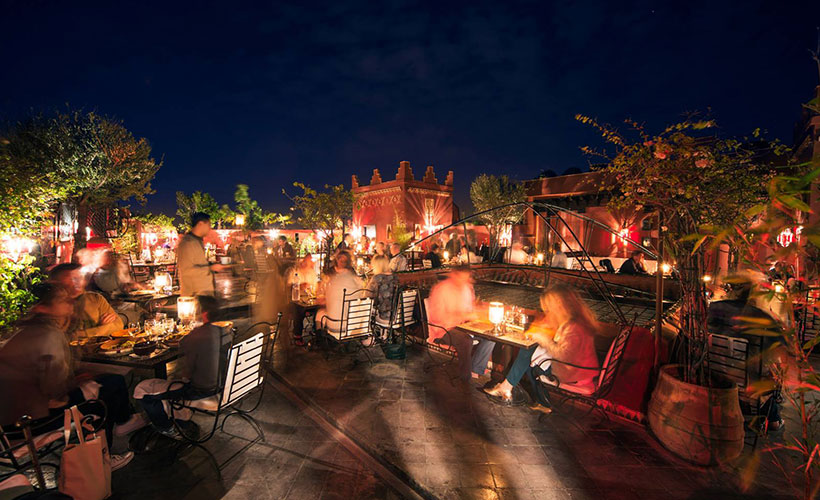 10. Le Foundouk
Le Foundouk is located smack bang in the heart of Marrakesh. Providing open-air, rooftop dining, you can enjoy an outstanding view of the city's mosques, gardens, and markets while tucking into a sumptuous meal. After the sun sets, Le Foundouk lights up with the incandescent glow of candles. In my opinion, it's the perfect place for a romantic dinner with its Arabian Nights vibe.
You'll find it difficult not to fall in love with this restaurant's relaxed and calm atmosphere, and it's even harder not to love the food. This popular restaurant is known for its local and international fare, so there's plenty to choose from at Le Foundouk.
So before you move on to exploring Marrakesh and her surrounding attractions, do visit these places and enjoy real traditional Moroccan food. Then, head out to the Atlas Mountains or take a Marrakesh to Fes desert tour.
Get all the latest travel stories from Zafigo. Follow us on Facebook, Twitter, and Instagram.