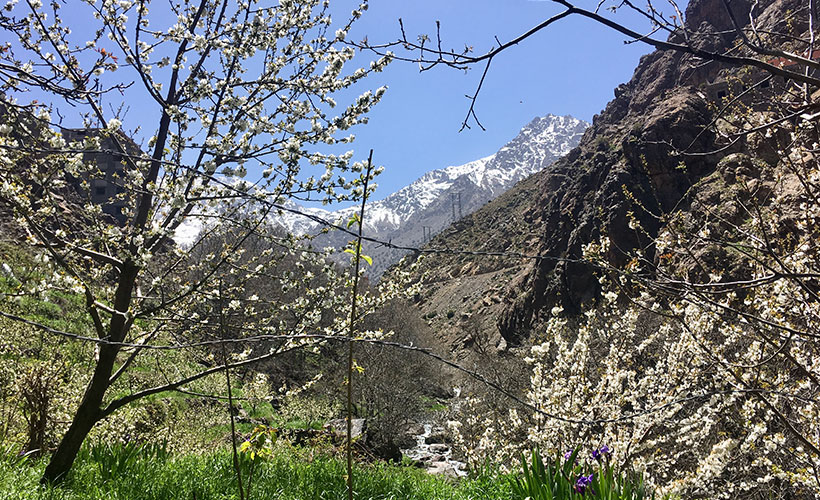 If you're planning a trip to Marrakesh, Morocco, it's possible to escape the madness of their souks and do more than the usual riding of camels and sand dunes (as awesome as that is too). In total, I spent five days in the North African nation and tried various activities such as attending a cooking class, being scrubbed down at the hammams, and exploring the exotic Marrakesh souks (markets), but hiking through the majestic Atlas Mountains was my firm favourite.
This mountain range spans 2,500 kilometres through three countries — Morocco, Algeria, and Tunisia. The Atlas Mountains are mainly inhabited by Berbers, an ethnic group indigenous to North Africa. They speak a different language to Arabic and their language's script looks highly unusual; it is a series of circles and symbols.
Hike options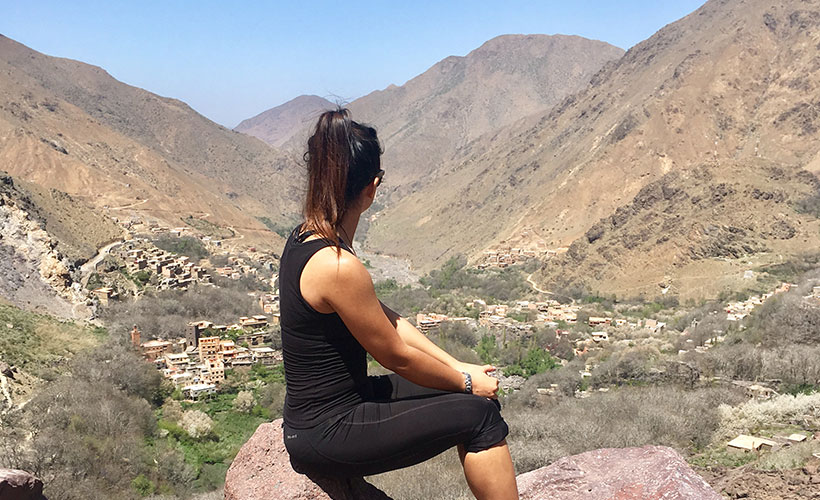 There are a variety of hikes on offer at the Atlas Mountains, the most popular being the three-day two-night trek where you summit Mount Toukbal at 4,167 metres high. Trekkers start from Imlil in Toubkal National Park just 90 minutes away from Marrakesh.
If you're short on time or don't think your fitness levels are up to a three-day hike, you can opt for a less gruelling day hike. I booked a one-day hike with a local guide that cost only USD32 and included a visit to a Women's argan oil cooperative, a camel ride, a visit to a waterfall. and a traditional Moroccan lunch. All the ingredients are crisp, tasty, and if you opt for a vegetarian lunch, they'll gladly accommodate your request by adding more juicy vegetables picked fresh from the gardens of the mountain range.
---
If you need any tips on how to stay safe on your travels, be sure to read the article below!
---
What to expect
Expect to be wowed! As you trek up through the Berber villages, a mountain looms into view, its white snow glistening in the sun. Also, prepare to feel extremely warm. I visited the Atlas Mountains in April and the temperatures were already 25 degrees Celsius.
One of the reasons to choose the one-day hike is that the ascent isn't too steep. There will, however, be a few occasions where you'll need to climb over rocks and rubble. Don't worry though, most of the roads are easy to trek on and it's safe.
You will begin your trek by walking through a local market. You can pick up trinkets and presents here and support the local communities. There will also be rivers and waterfalls on the way, giving you the opportunity to observe local villagers going about their daily lives. If you're lucky enough, you might bump into some inquisitive baby goats too!
What to bring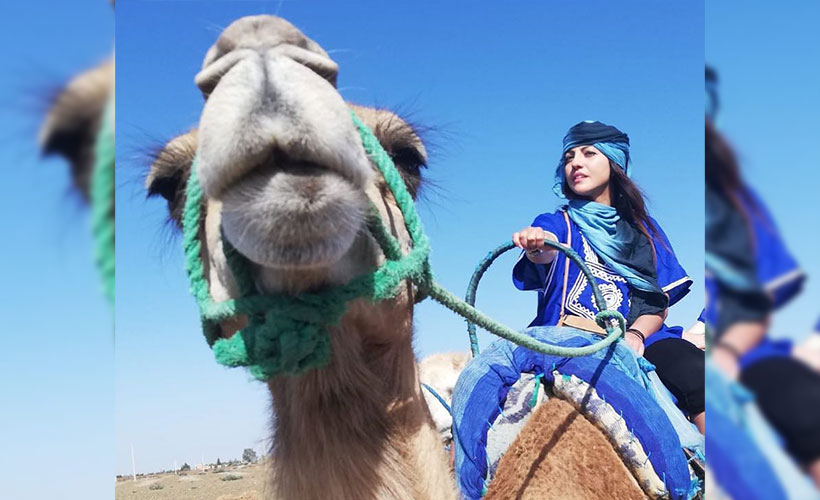 Most definitely bring at least two litres of water, a high SPF sun cream or natural sunscreen, sunglasses, a few snacks like granola bars and apples, and some money for the markets.
What to wear
Dress in sportswear, but be mindful that most Moroccans are Muslim and showing too much skin may draw unwanted attention. So dress to conform. Due to the heat, I wore a tank top, but I brought a light button-up top to throw over my shoulders.
I contemplated wearing shorts, but I'm glad I ended up wearing comfortable Lycra trousers, as we did come across quite a few locals, mostly male. Most were merely curious, but a few did make unnecessary comments which made me feel a bit uncomfortable. However, the beauty of travel is that while you experience a country's beauty, you can try to mitigate and avoid the ugly and be on your merry way.
*All images courtesy of the author. 
Get all the latest travel stories from Zafigo. Follow us on Facebook, Twitter, and Instagram.