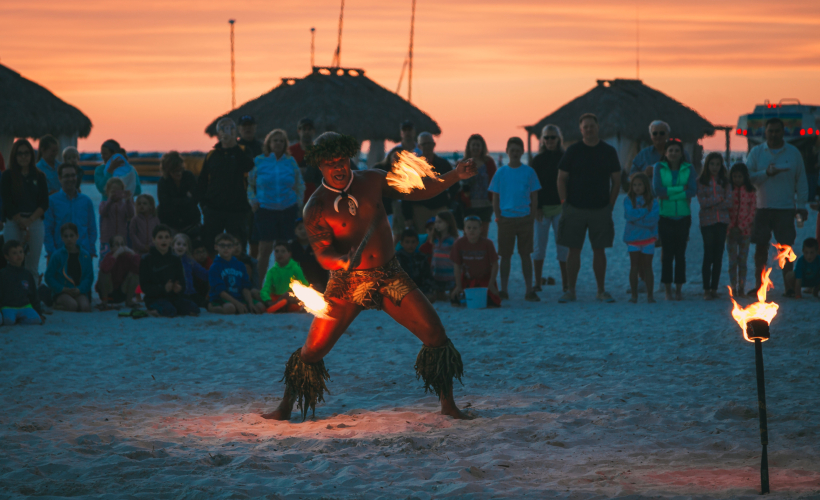 One of the best things about travelling is the opportunity to experience various cultures. Whether you're visiting an ancient ruin or headed to a festival, here are eight of the best places in the world to have an unforgettable cultural experience.
Rotorua, New Zealand
Renowned for its fascinating geothermal activity and rich Maori culture, Rotorua is one of New Zealand's most unique cultural destinations. From traditional Maori performances and heritage sites to interesting cultural tours, you'll have many opportunities to be immersed in Maori traditions.
A visit to Te Puia is a must: this iconic Rotorua attraction is home to bubbling mud pools, Maori performances, and the world-famous Pohutu Geyser. Te Puia is also the centre of the New Zealand Maori Arts and Crafts Institute, where you can watch experienced stone carvers, bone carvers, wood carvers, and flax weavers create beautiful garments and artwork right in front of you.
To see Rotorua at its warmest and driest (comfortable weather, since New Zealand has a temperate climate), visit between late spring and late summer – from November to February. Always try your best to plan ahead when booking, especially since the warmest months are the most popular with tourists.
Rome, Italy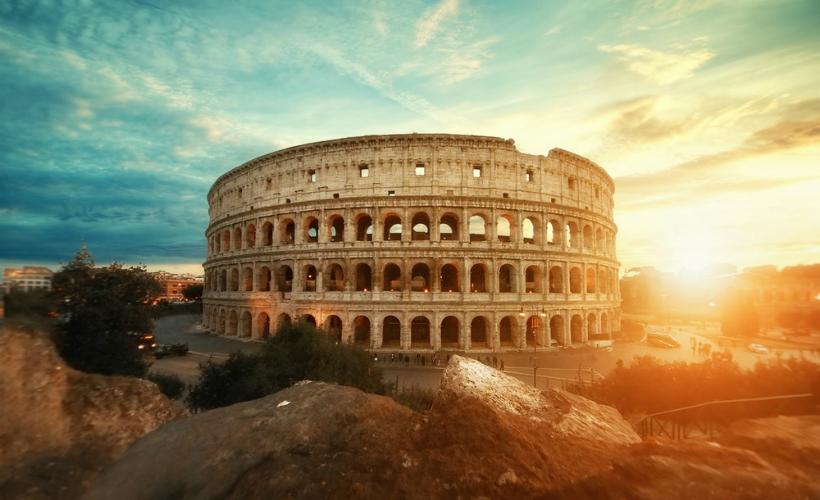 Rome is one of the world's most romantic, awe-inspiring cities with an incredibly rich history. The Italian capital is an exciting mix of vibrant street life, the arts, and historic architecture. The vast range of Rome's historic sites – such as the ruins of the Forum, the Colosseum, and Pompeii – has made the city a top destination for cultural travel.
The city's top sights include the Colosseum, the Vatican museums, and the Palatino. Join one of the excellent art and cultural tours on offer to learn from experts who know the ins and outs of the city. Taking a guided tour is a great way to gain deeper insight into the city's cultural, historical artefacts that you'll likely miss if you're to wander about on your own. You can also find plenty of food tours and fun Italian cooking classes around the city – no trip to Rome is complete without exploring delicious Italian cuisine.
As with all the other cities mentioned in this list, you can visit Rome whenever you like. However, if you prefer quieter holidays and space to explore in peace by yourself, bear in mind that most tourists visit during the summer, so booking your Italian trip for the colder months between October and April is a good idea. You'll enjoy milder weather, less bustle, and a greater choice of available accommodation than if you book during the most popular months.
Kyoto, Japan
Once the capital of Japan, Kyoto is a stunning city situated on the Island of Honshu. Well-known for its classical Buddhist temples, Kyoto is also home to traditional wood houses, imperial palaces, and beautiful gardens. While in Kyoto, don't miss out on the opportunity to sleep in a shrine or temple. Temple lodging is an experience unique to Japan, and usually involves taking part in early morning prayers, which is a great chance to gain a better understanding of Japan's Zen tradition.
Many of Japan's most unique cultural traditions originated in Kyoto and can still be experienced in historic areas of the city today. Kyoto is the spiritual home of the tea ceremony, which is one of Japan's best-known traditions. The ceremony is a ritual deeply rooted in Zen Buddhism, and a true representation of traditional Japanese aesthetics and ideals. Attending a ceremony is one of the best ways to get a taste of Japanese culture. Your host will guide you through the ceremony and provide you with samples of various kinds of tea.
The weather in Kyoto is generally pleasant and mild throughout the warmer months. Springtime is an ideal season to visit Japan – bringing out Kyoto's famous gorgeous cherry blossom blooms along with Japan's best weather. Plan ahead to book your accommodation, because the spring months are the most popular among tourists. If you prefer dodging the crowds, plan your trip outside of Golden Week (the biggest holiday of the year for most Japanese).
Summer can get very hot and sweaty, but also brings a massive host of incredible cultural festivals and parades such as the Mitama Matsuri (Lantern Festival) and the Tenjin Matsuri (Boat Festival). Winter, on the other hand, can be extremely cold – but you'll still be able to enjoy delicious traditional soups and enjoy snow festivals.
Varanasi, India
A visit to the ancient city of Varanasi is a cultural experience like no other. Known as the spiritual capital of India, Varanasi city is a place of pilgrimage for Hindus who come to bathe in the sacred waters of the Ganges River and perform funeral rites. The most popular time to visit Varanasi, especially if you want to explore the city's beautiful outdoor landmarks, is during the coldest months of the year, between November and February.
Taking a boat ride along the Ganges River is a popular activity for visitors and is also one of the best ways to view the Varanasi skyline. The city's streets are filled with temples and colourful markets to explore. Venturing out into the tiny alleyways and tasting the local delicacies is an adventure in itself. During the evenings, the Ganga Aarti takes place. This spiritual Hindu ritual is a powerful experience not to be missed and takes place along the banks of the Ganges.
Marrakesh, Morocco
This gorgeous North African 'city of red' is known for being one of Morocco's most vibrant cities, regardless of whether you visit during the day or at night.  At market places such as Jemaa el-Fnaa Square, you'll find bright colours everywhere – in the clothing, crafts, and food.
Take in the new sights and smells, and try delicious authentic meals, drinks, clothing, and art from local artisans, all while watching great entertainment. Jemaa el-Fnaa Square is considered the heart of the city, so when you're here, enjoy the live music, comedy shows, and acrobats. Just don't forget to tip.
For something more laidback, take an evening camel ride and sample traditional mint tea in Palm Grove. Or visit what remains of unique architecture of the Mellahs – the corner areas of the city protected by walls, where Morocco's Jewish community has resided for centuries.
The best times to visit Marrakesh depends on what you plan to do in the city. You'll find that Marrakesh has mild weather during the winter and spring, searing desert heat in the summer, and a decent amount of rain in the winter.  Temperatures fall drastically during the night, no matter what the season – so remember to bring a set of warm clothing.
Siem Reap, Cambodia
This town in Southeast Asia captures the essence of Cambodia through delicious food, historical treasures, a lively atmosphere, and bustling markets. By far, Siem Reap's biggest attraction is the massive, world-renowned Angkor Wat temple complex – the world's largest religious monument that's over 900 years old.
Touring the expanse of temples in Siem Reap can take days, or even weeks, but the wait is worth the incredible sight. One way to discover the city, and support local Cambodian women, is by engaging one who runs high-quality tuk tuks (auto rickshaw) and guided tours through the incredible heritage site.  You can also visit the Angkor National Museum and view all kinds of local art – including carving, musical performances, and silk-making.
Cambodian weather is warm throughout the year, with the rainiest monsoon season between May and November, and a drier period from December to March. For the most comfortable weather, visit Cambodia in spring or autumn.
Jerusalem, Israel
Over 5,000 years of rich history has made Jerusalem one of the most culturally-significant sites on the planet, especially for pilgrims of particular religions such as Judaism, Islam, and Christianity. Along with the countless museums recording religious and historical artefacts, you'll find exhibits detailing extensive, fascinating stories of the hundreds of different peoples who have called Jerusalem their home over past generations.
A melting pot of culture, you'll discover a vast range of cultural festivals commemorated throughout the city. These range from lights and arts festivals to theatre, music, and arts performances in the Jerusalem Season of Culture to the Women's Cooking Collective that supports Palestinian women living in Sharafat Village. If you want to experience Jewish festivals, such as the Passover and Rosh Hashanah, know that many shops will be closed for the locals to celebrate these major holidays with their families.
Classical music is popular in Jerusalem, and you can experience the wonderful sounds of both traditional and contemporary compositions by the Jerusalem Symphony Orchestra via the radio. Alternatively, catch a live play in the Hebrew language at the Mikro Theatre.
The most comfortable times of the year to walk or bike around Jerusalem are spring (April to May) and autumn (September to October), where the weather is warm enough for evening strolls or all-day exploration around the city.
Apia, Samoa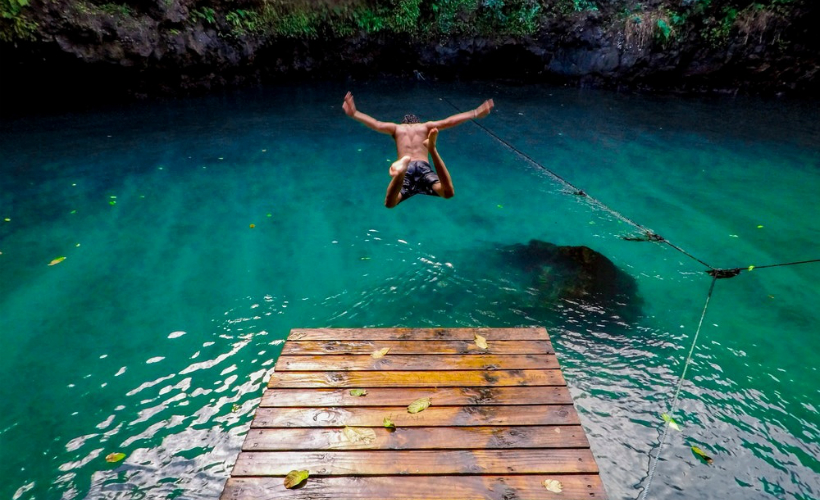 If you're a city dweller who's used to being surrounded by a towering grey skyline, you'll experience a whole new way of living on a Pacific Island like Samoa. It's a great place to go scuba diving and swimming around unique coral reefs, caves, and pools. However, Apia – the stunning capital city – holds incredible cultural and historical places to visit, with food, sports, dance festivals, and fiafia (celebration) nights held regularly.
Dancing is a major part of cultural celebrations, and you can witness Samoan fire dancing and slap dancing at various performances throughout the year. The people are lovely too. If you take public transport, you'll be able to make new friends or even ask some of the locals for recommendations for the best beaches and historical sites to visit.
Like the rest of Samoa, Apia boasts tropical weather all year round. Booking a holiday during the May to October dry season means you'll skip most of the tourist crowds and enjoy excellent weather for beach relaxation.
In conclusion, learning first-hand about different cultural customs and traditions can be incredibly eye-opening. It helps you understand other people's viewpoints much better while learning about their dearest beliefs and passions. These eight places will hopefully inspire you to start travelling the world to learn more about different cultures.
Get all the latest travel stories from Zafigo. Follow us on Facebook, Twitter, and Instagram.