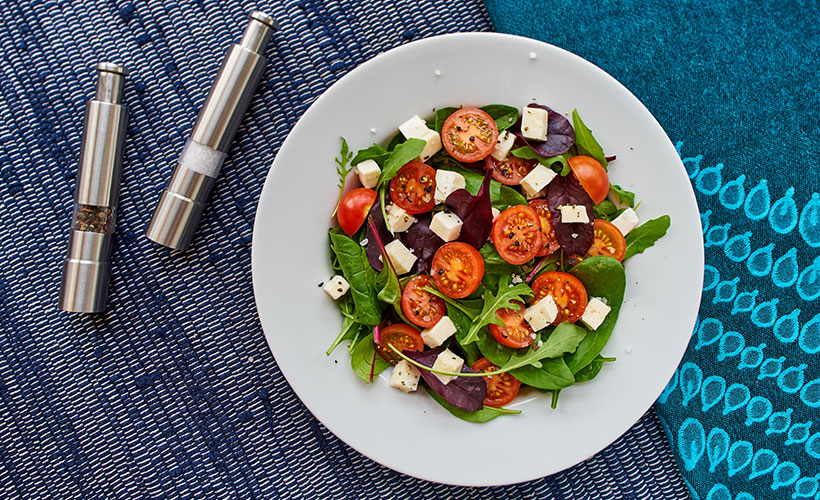 Whilst backpacking Southeast Asia solo for three months, I managed to maintain a vegetarian diet. During this time, I also realised that choosing to backpack vegetarian had some surprising benefits. Even if you're not vegetarian, switching between a vegetarian and non-vegetarian diet while backpacking, or just travelling, is always a smart choice. Here are my reasons why:
Cuts costs
Literally every time I visited a restaurant that didn't specialise in vegetarian food, I'd have to scan or flip through the entire menu before finding the after-thought: vegetables. Due to this, I can confidently say that eating vegetarian helped me cut costs considerably, allowing me to save money for my travels. Just think about it. When have the vegetable dishes ever cost more than the non-vegetable dishes at a restaurant?
Besides that, my go-to meal mostly consisted of vegetables with rice (typical Asian fare), whereas Western backpackers would order overpriced (and underwhelming) Western food. So, another tip – don't order Western food unless you're in the West or in an authentically Western restaurant.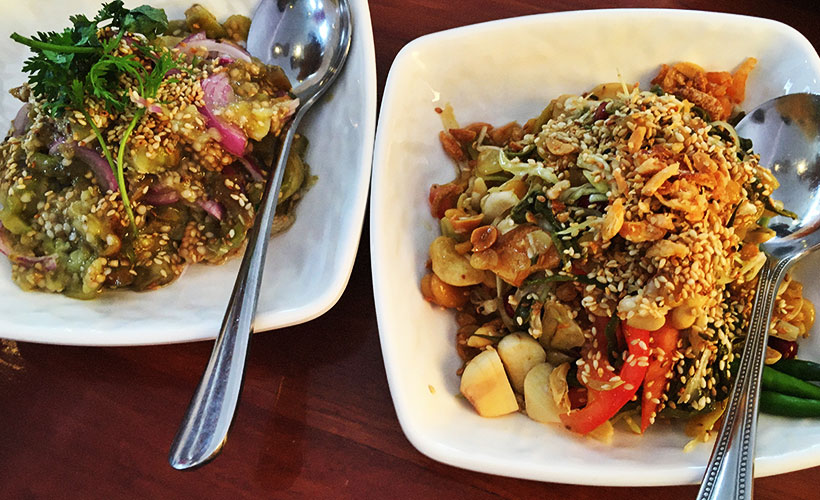 It's healthier
If you've never backpacked, you might not know the extremities that people endure in order to save money. Eating cheap, processed food is the easiest way to do just that. However, constantly purchasing cup noodles and the like is not only incredibly detrimental to your health, but also the health of the planet (read: plastic). By choosing to eat vegetarian, you're actually simultaneously ensuring that your health remains unaffected while backpacking; or at least, as unaffected as possible.
Stimulates and supports the local economy
While on the topic of the health of the planet, eco-friendly and ethical tourism is slowly gaining in popularity around the world. However, many forget that how you dine as a tourist impacts the country you're visiting. If you choose to dine at a local restaurant and eat local vegetables, or other local vegetarian options, you're helping to stimulate, and support, the local economy.
So if you're backpacking through a developing country, then I highly recommend eating local! Plus, in countries like Cambodia, Laos, and the rest of Southeast Asia, beef is imported from either neighbouring countries or more distant countries.
A cultural experience
Lastly, in relation to local produce, eating any type of local food, vegetarian or non-vegetarian, is a cultural experience. It's another way to connect with the country you're visiting. As a vegetarian, here are some of my favourite vegetarian dishes from each Southeast Asian country I backpacked: all types of vegetarian spring rolls (Vietnam), stir-fried bamboo shoots (Laos), stir-fried tofu with Kampot pepper (Cambodia), vegetarian green curry (Thailand), and tealeaf salad (Myanmar).
29341, 29435, 23577
Get all the latest travel stories from Zafigo. Follow us on Facebook, Twitter, and Instagram.