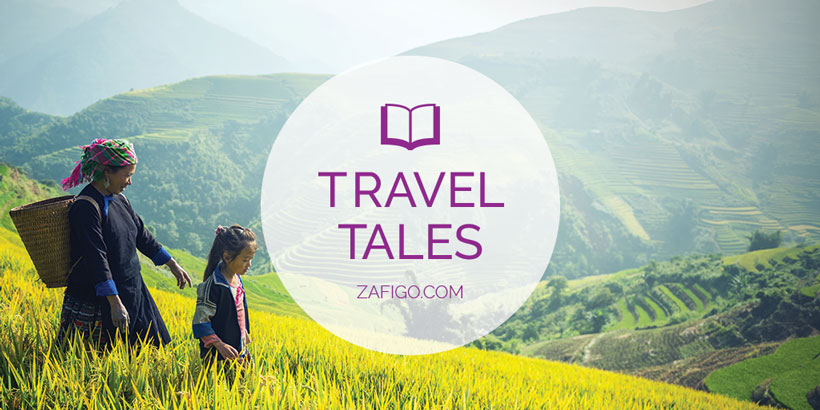 This is going to take some serious brain juice, but imagine this: an island in a lake inside a volcano on an island in a lake on an island. Yes, such is the kind of natural magic that exists at Vulcan Point Island, Taal Volcano in the Philippines. Needless to say, it's worth a visit.
Taal Volcano is located on the island of Luzon in Tagaytay, and is a two-hour public bus ride from Manila, so you can turn a visit here into a little side trip while vacationing in the city. Alternatively, you can spend a night or two in the area, trek up the volcano, and experience the friendly hospitality of the locals.
To appreciate the scenery, rent a tricycle to take you down the curvy, scenic route to the coastline. There are a number of beautiful viewpoints to stop at on the way down that offer spectacular views of Lake Taal and Volcano Island. The views are best taken in with a San Miguel beer or two!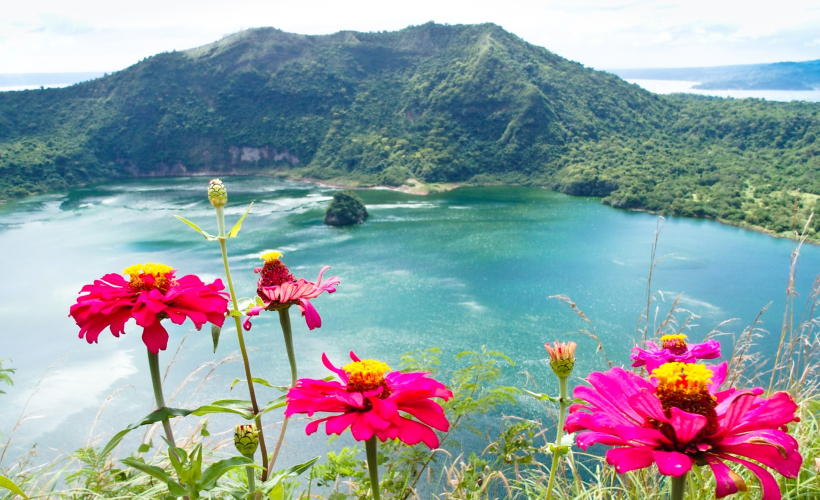 Part of the Pacific Ring of Fire, Taal Volcano is the smallest active volcano in the world, and the island is only roughly 23 kilometres squared. Although permanent settlements aren't allowed on the island, many local families live on the island, raising crops in the fertile volcanic soil. Other sources of livelihood for the volcano's locals include fishing and conducting tourist activities.
If you want to trek up the volcano, you can rent a bangka (traditional boat) in the bay to take you to the island and back.
How it was formed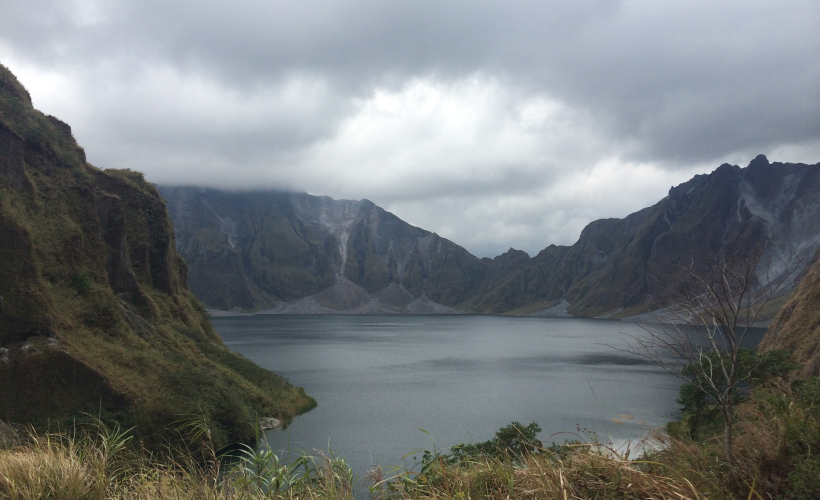 500,000 years ago, two tectonic plates collided, creating a chain of volcanoes along the island of Luzon. Taal Lake was formed when the structural support of the crust above the magma chamber collapsed, leaving a large crater-like hole which subsequently filled with water, thus forming a lake.
This freshwater lake has a high sulphuric content and was sealed off from the ocean by eruptions in the 18th century, making it eventually lose salinity. Today, the lake is over 230 kilometres squared, and has over 30 rivers feeding it with only the Pansipit River leading out.
Later eruptions of the volcano led to the creation of another volcanic island in Taal Lake. This island is known as Volcano Island.
The heart of it all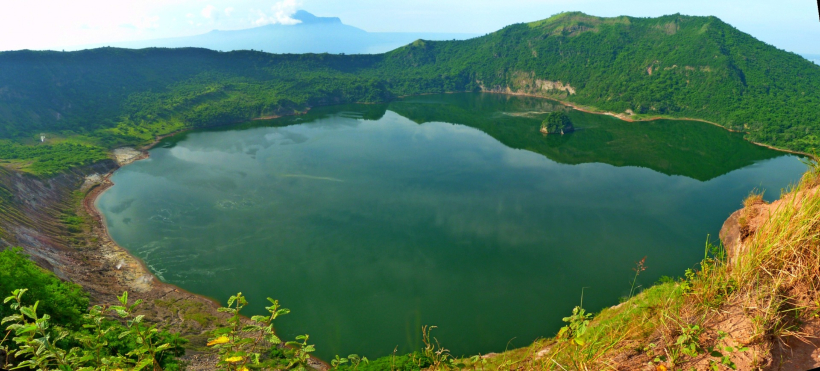 Of course, you'll want to go right to the heart and centre of everything. Vulcan Point is an island in Crater Lake that's on Volcano Island in Lake Taal that formed during an eruption in 1911. Crater Lake itself contains a diluted form of sulphuric acid that's okay swim in, so don't hold back on taking a dip in the 20-metre deep waters.
However, Vulcan Point Island is the truly magical bit of the Taal area, so when you're there, take the time to remember that you're standing in the middle of a natural phenomenon – an island in a lake inside a volcano on an island in a lake on an island.
---
 Read our last Travel Tale:
Diving in Barracuda Lake, Coron, Philippines
---
Here's your chance to get published on Zafigo! We want your most interesting Travel Tales, from memorable adventures to heartwarming encounters, scrumptious local food to surreal experiences, and everything in between.
They can be in any form and length –short stories, top tips, diary entries, even poems and videos. Zafigo is read by women travellers the world over, so your stories will be shared to all corners of the globe.
Email your stories to [email protected] with the subject line 'Travel Tales'. Include your profile photo and contact details. Published stories will receive a token sum.
Get all the latest travel stories from Zafigo. Follow us on Facebook, Twitter, and Instagram.