Sometimes, a girl's just got to go on a long, rejuvenating weekend on a whim. Located east of Sumatra, the Indonesian island of Belitung provides one such escape. Blessed with beautiful beaches and countless scenic spots, Belitung was once synonymous with tin mining. Today, she provides the perfect getaway from city life, and here are five reasons why:
1. Cheap, cheap, cheap!
A comfortable 3-star hotel cost as little as IDR500,000 (approximately USD36) per night. For only IDR1.15 million (approximately USD83), my friends and I rented a car for four days and three nights and booked a private island hopping tour. That long weekend ended up costing us less than USD90 each. This includes everything: accommodation, transport, food, and a bottle of pink gin.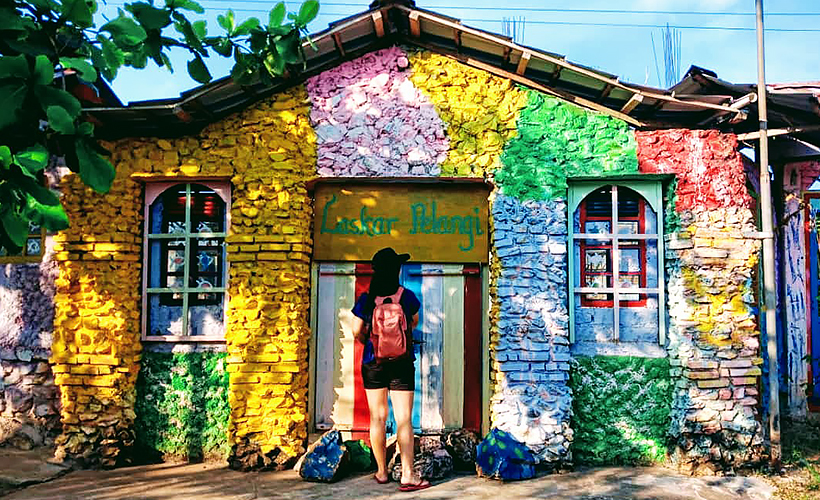 2. It's Instagrammable AF
Belitung is brimming with postcard views. One such place is Danau Kaolin – a former mining site with pretty turquoise waters that will mesmerise the romantic in you.
Another picture-worthy spot is Museum Kata Andrea Hirata. Andrea Hirata is a local hero and author of bestselling novel Laskar Pelangi. This museum aims to commemorate the writer and his work. Regardless of your interest in literature, this kaleidoscopic attraction will flood your camera with vibrant colours and land you countless Instagram photos.
Surrounding the main isle are many smaller islands. These islands have their own unique features. Pulau Lengkuas is home to a 19th-century lighthouse. Meanwhile, Pulau Kelayang hides a cosy little cave with a refreshing cenote. A photo spot with stretches of azure blue waters can be found at Pulau Babi, and finally, Pulau Berlayar hosts a cluster of photogenic granite rocks.
3. Beautiful underwater scenery
Alluring coral reefs. Need I say more? The waters are so clear they look like blobs of translucent jelly teasing the base of our boat. Go snorkelling to drink in the endless beauty Belitung's underwater world has to offer. Big bonus if you have an underwater camera. You won't want to miss out on picture-taking here.
---
The clear waters and well-preserved corals of Malta, right in the middle of the Mediterranean Sea, beckon you for what might be the best underwater diving you have ever done!
---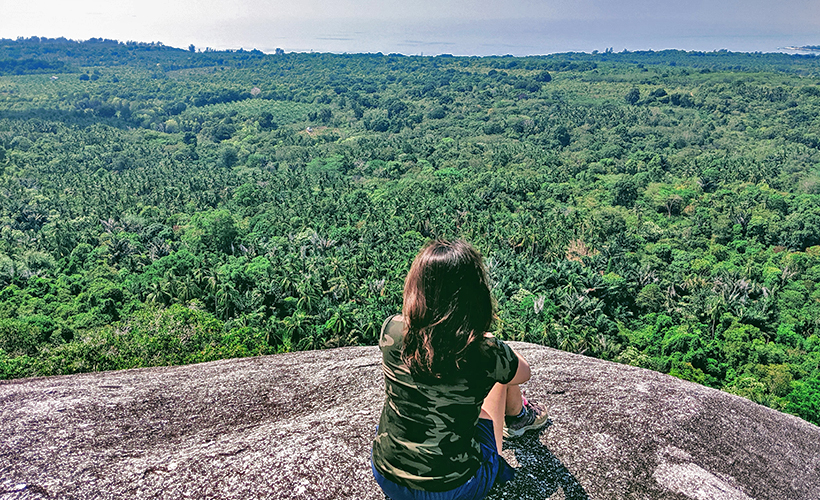 4. Stunning hiking spots
Approximately 90 minutes from the main town of Tanjung Pandan is a huge boulder named Batu Baginda. Here, one has to hike through a short stretch of jungle before scrambling up this giant rock. At the top, your efforts will be rewarded with a thrilling bird's-eye view of Belitung.
Also enchanting is Bukit Peramun, a family-friendly geopark. A small fee is charged upon entry, which is fair because the place is very well-maintained. Furthermore, the sunset from this vantage point is gorgeous.
5. Fragrant coffee and scrumptious treats
If all that hiking and island-hopping render you famished, recharge with a plate of the island's famous Mie Belitung – a yellow noodle served with a variety of ingredients. The broth is equal parts sweet, spicy, and delectable, and will take you to paradise. Besides the noodles, the people of Belitung love their coffee, and I understand why. All it takes to fall in love is a whiff of the black and fragrant Kopi Kong Djie.
And there you have it: cheap, Instagrammable, with delicious nosh, and beauty around every corner. That's why Belitung is the perfect break from your hectic lifestyle.
Cover photo: (L) The flying car on Bukit Peramun; (R) Museum Kata Andrea Hirata. All photos courtesy of the writer.
AirAsia flies from Kuala Lumpur to Belitung 4 times a week. Visit www.airasia.com to plan your trip!
[vc_row][vc_column][zf_post_boxes widget_hide_desc="true" num_post="3″ post_id="29227, 28898, 27560″][/vc_column][/vc_row]
Get all the latest travel stories from Zafigo. Follow us on Facebook, Twitter, and Instagram.