My family is compact: basically, it's just the three of us; me, my wife, Maria, and my daughter Zoe. Other family members live some distance away, so we have mostly done things as a trio, and this includes travelling. Zoe must have broken some sort of record, as the first of her passports was issued when she was just three days old. Her passport photo mostly consisted of my hand gently cradling the back of her head.
Being a travel writer and Maria a flight attendant, meant Zoe was destined to travel from an early age, with her first flight completed when she was three months old. It was always my intention to have Zoe travel as much as possible so that she could discover and learn about the world firsthand.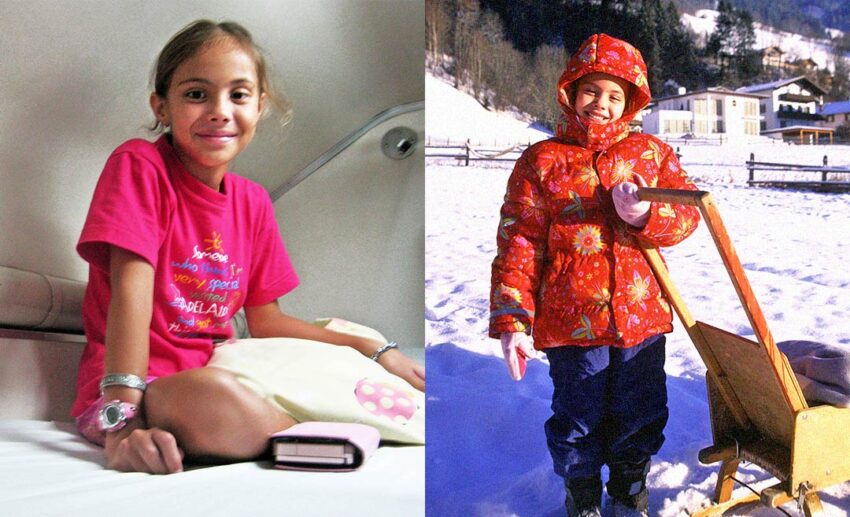 Now 24 years old, Zoe has had numerous passports; she has lived on three continents and has made her way to most of them. I'm very proud that she has become curious about the world and shows empathy for those less fortunate than her. She travels with an open mind, is non-judgmental, and continues to learn when she travels.
This Father's Day, I welcome the opportunity to reflect upon some of the journeys we have made together and the lessons we have both learned along the way.
Just do it
My advice is to start travelling as early as possible with young children. Yes, I know it can be a pain to carry all that baby paraphernalia, and there is the need to stop regularly, and that extra person has to be carried on many occasions.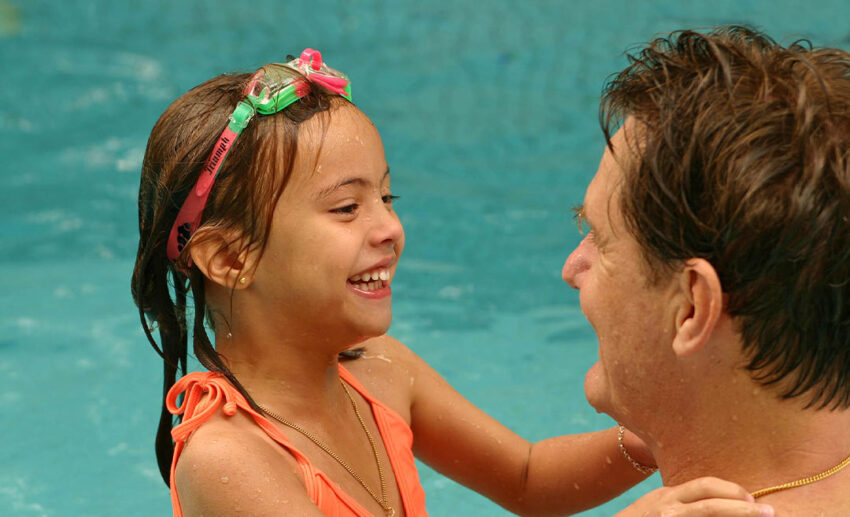 We discovered at an early age that children need and enjoy distractions, with a swimming pool especially important in our accommodation choices, and a park with playground equipment is essential for making road journeys more enjoyable. An elevated child car safety seat (please, restrain your children in a car) enabled Zoe to view the passing countryside from car windows when she was old enough to sit up.
Parents aren't issued with licences for parenting, and it's very much learning through a minefield of mostly trial and error. Now an adult, Zoe appears to have endured the experience unscathed.
Routines invariably change with a child, and young parents quickly appreciate that they must change to accommodate their child's needs. This need not be major, but inevitable, as young children need to follow a routine, especially resting and sleeping.
The journey
It's interesting as a father to watch your child progress from doing everything you do to developing their own interests and becoming more independent. Letting go can be a little traumatic, and realising when to let go and allowing for them to make their own decisions is important.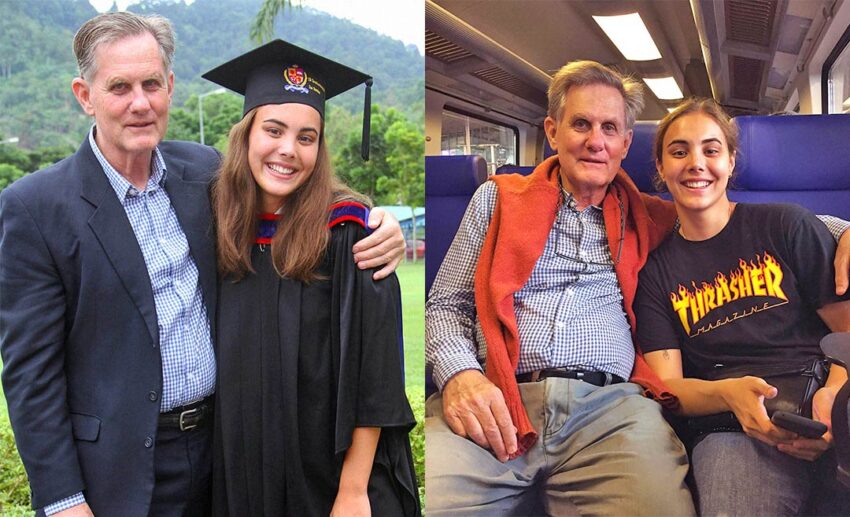 Zoe studied up to her O-Levels at an international school in Kuala Lumpur. She was always interested in sports, especially swimming and triathlon. When she was 16, she applied and was awarded a scholarship at the British International School Phuket (Thailand), where she studied for her International Baccalaureate (IB) while training and competing in global triathlon events, representing Malaysia at the 2017 SEA Games.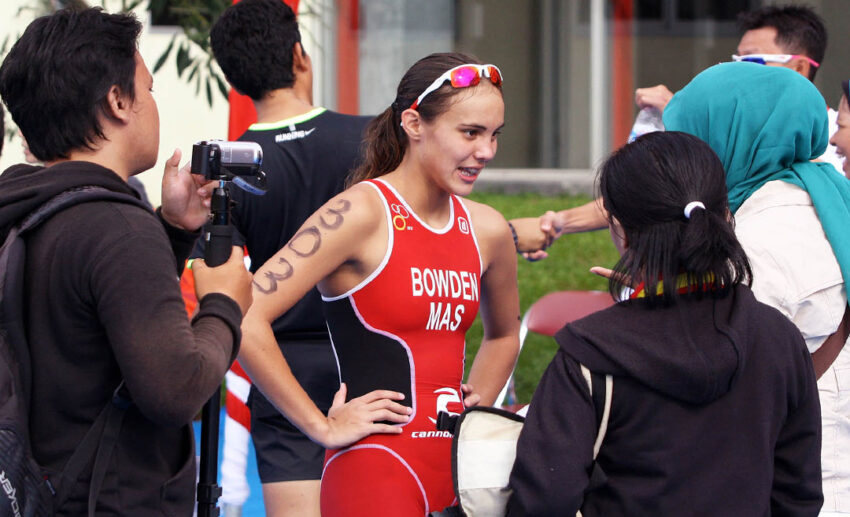 Psychology and sociology were two subjects she enjoyed studying in senior school, and after obtaining her IB, she moved to the Netherlands to study at Erasmus University. After 18 months, she elected to transfer her study credits to The University of Sydney, where she is now completing an honours degree in social work.
Purposeful travel
To me, travel has always had a purpose that goes beyond purely relaxing. I find it difficult to relax at the best of times, and the prospect of holidaying mostly around a pool has minimal appeal. As such, my travels are designed to broaden my horizons and extend my knowledge about other places, its people, and their cultures.
I'm sure Zoe now values her relaxation, but she too appears to travel to learn and engage in new adventures. On occasions, just the two of us have travelled, and I think this is important too, as the decision-making is shared equally from planning the trip to the actual journey. One of the most exhilarating holidays she and I made was to Sydney, Australia where we climbed across the arch of the Sydney Harbour Bridge and then took an adrenalin-charged jet boat ride on Sydney Harbour.
Memorable moments
There have been many memorable travel highlights, some that we would all rather forget, but almost all have been very positive. A valuable lesson was learned on a journey Zoe and I made to Koh Samui as a reward for completing her O-Level exams. Early into the holiday, Zoe spent most of her time sleeping, and I assumed she was just exhausted and all studied out.
Blotchy skin on day three suggested medical assistance was required, and upon obtaining this, Zoe was admitted to an expensive international hospital with dengue fever. Fortunately, we had taken out medical insurance, something I recommend for all travel, especially to overseas destinations.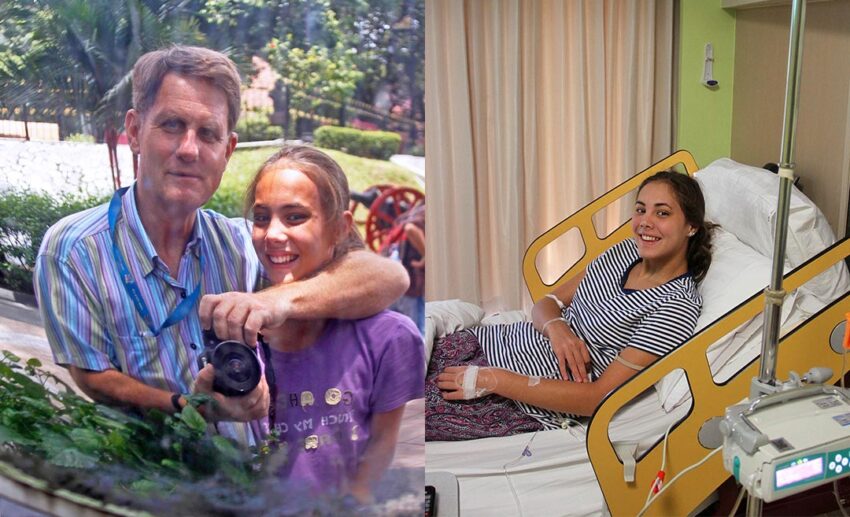 Some years ago, I heard a child psychologist say that the thing children most wanted from their parents was their time. Sadly, most people live busy lives, and time is a precious commodity. This means that the time you have with your children should be highly valued. I feel sad when I see young children parked in front of a screen to watch mindless entertainment when their parents could be talking and doing things with them.
It has been most amazing for me to watch and admire Zoe's development from a tiny girl totally dependent upon her parents into a mature and well-rounded young woman who is forging ahead with her life. I have always admired the various stages of her development.
As a father, I couldn't be prouder.
Travel tips:
Start travelling at a young age
Keep children occupied with meaningful activities
Travel with books and colouring pencils, and an art book to create a visual diary
Involve children in planning the journey when they are old enough
Teach children how to read maps – it is a learned skill
Make regular breaks in your journeys
Get a good night's sleep
Seek out child-friendly restaurants (not fast food joints) and hotels
Encourage eating local food
Avoid long meals in fine restaurants until children are old enough to appreciate them
After teaching them how to pack, make children responsible for packing their luggage
Encourage children to ask questions, solve problems and engage with the locals
Invest in travel experiences rather than travel luxuries
Seek out free activities while travelling – quality overrides quantity
Teach children basic photographic skills so they can record their journey
Buy a blank book and create a travel diary recording each journey – reflecting upon this in later life will provide constant family entertainment
Buy travel insurance
Learn to go with the flow; there are some things you have no control over
Have fun and make time for your children, as they really do grow up very quickly