Editor's Note: This year, Father's Day in Malaysia and most countries around the world will be celebrated on 21 June. We would like to wish fathers of every capacity a very happy Father's Day filled with joy, appreciation, and lots of love. For this special day, Zafigo's founder and editor-in-chief, Marina Mahathir, recounts her first travels overseas with her father.
My parents were and are big on two things: education and travel. We, their kids, could do anything with our lives, as long as we finished our education. This is probably why, although they were both doctors, none of us took up medicine. We got on the education train, finished school with reasonable grades, entered university and got our degrees, and then we were free. 
Lucky for us, although they were both tough on school, they also viewed education as much broader than just what our teachers taught us. One of the things they thought was good for broadening our horizons was travel. My childhood horizons definitely needed expanding. For the longest time, I thought 'Malaya' was the same as Kedah, my home state. Obviously, I needed to be cured of my frog-under-the-coconut-shell mentality.
That first flight
Our first family trip 'abroad' was to Songkhla in Thailand. That probably doesn't count because it was about an hour's drive over the border from our home. The real overseas family trip was literally that. We flew over the Straits of Melaka to Medan in Sumatra and travelled to exotic places like Lake Danau Toba and met foreign-ish people like the Batak. One of the Batak women asked my parents if they'd let my sister, then aged nine, marry her son because she was fair and pretty. My modern parents didn't believe in child marriage – thank heavens – so they (smilingly) declined.
Travel and education became very enmeshed in my family. My first-ever plane ride, on a domestic Fokker-Friendship flight from Kuala Lumpur to Alor Setar, was my reward for coming first in class. I dressed in a beige shirt and black skirt, specially tailored by Sim Tailor of Alor Setar, and felt very grown-up. Dad was my travel companion and I was thrilled to be flying with him. The flight attendant (in the days when we called them 'air hostesses') fussed over me, although it may have been my handsome father with his trendy sideburns, that they really wanted to shower attention on. That plane ride was so much better than the awful long drives we would take from our hometown to Kuala Lumpur to visit my grandparents every holiday – four kids and three adults (including the nanny) crammed into Dad's Pontiac, all miserable, hot, and carsick. 
Just the two of us
My next travel reward was after I gained decent grades for my Third Form exams, then called the Lower Certificate of Examination. The whole family had travelled by train down to Singapore for my parents' university reunion and after that, Dad and I were off for a trip to Hong Kong and Japan for about a week. Just the two of us. I was beside myself with excitement and told all the children of my parents' friends about it. I was sure they would be envious.
Our first stop was Hong Kong, where we stayed in a hotel on the island. As a doctor, Dad knew a lot of medical suppliers who were ever-willing to show us around. I remember the Star Ferry rides most of all and enjoyed them so much that I kept asking to go to shops in Kowloon, just to be able to take them. I wish I could remember what else we saw there or what we ate, but my memory of my first visit to Hong Kong was just of shops and crossing that very busy harbour.
Before we left on the trip, my mother had given me instructions on what to do while travelling with Dad. One was that I had to wash his drip-dry shirts every evening and hang them up in the bathroom to dry. This was a duty I took seriously. I don't know what I did with my own clothes, although I am fairly sure I packed much lighter than I do today. It was fun to share a room with my Dad even though he used to tease me a lot because my nightly ritual included diligently writing in my diary. Too bad those records of our trip have been lost in time. 
From Hong Kong we flew to Tokyo. I think we had a transit stop in Taiwan, because the Cathay Pacific flight seemed very long. As we approached Osaka International Airport, I started to feel clammy and sweaty. My stomach started churning and I gripped Dad's hand. He was quick to assess the situation and managed to reach for the vomit bag just in time for me to throw up at touchdown. Not a great start to the Japan phase of our holiday.
But this trip must have sown the seeds of my love for Japan later in life. Again, a medical supply representative, Mr Hasegawa, took care of us.  He took us up to the hill resort of Hakone to visit the hot springs one day, a day trip I later revisited with my own daughter some 40 years later. One of the visits was to a park where we joined a tour group to watch a tea ceremony. I could not believe that anyone would drink that thick bitter tea. But the good thing was that there was a Spanish man in the group who had a son about my age named Miguel. Lots of shy smiles were exchanged. Then the father asked Dad if I was his wife…
Dad thought it was hilarious. "Either you look old, or I look very young!" he said, gleefully. I sulked for the rest of the day. But I omitted that part when I told the story to my friends back home, embellishing it with a bit more romance than it actually had.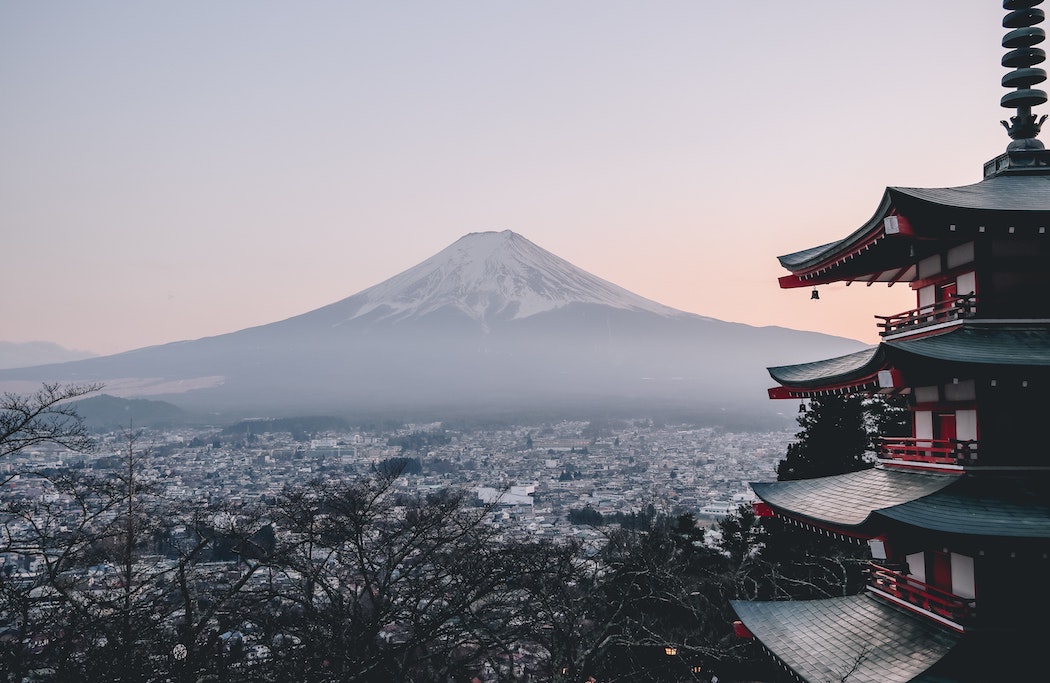 Memories to cherish
That holiday was my first and last father-daughter trip, but it remains forever etched in my memory. There can't be many things more thrilling for a 16-year-old girl than to travel with her father and be treated as a grown-up throughout. My Dad was indulgent, patiently waiting for me to make up my mind about what to buy in shops. I still remember buying cute little mirrors for friends and a big straw hat for me, one I probably never wore again.
We walked everywhere even though I had only a pair of platform sandals that I miraculously never twisted my ankle on. In the early 70s, fashionable sneakers had not been invented yet. I wore dresses everywhere, since I owned no jeans and t-shirts. And Dad wore his drip-dry shirts, smart trousers, and proper shoes.
As a mother myself, I tried to recreate that experience with my two daughters, though not always as successfully. Young people today start travelling much earlier than we used to, and perhaps take it much more for granted. Dad intended our trips, whether as a family or just with me, as something to be valued because we had to earn them. And also as a way of opening our eyes to a world much larger and more diverse than our own home surroundings. I think that's what has made me love travel ever since.
For that love, my gratitude goes to Dad, whose eyes were always set on the horizon and who insisted that his children focused on the bigger picture too. Thanks for that gift, Dad, and Happy Father's Day!
*All photos courtesy of the author unless stated otherwise
Get all the latest travel stories from Zafigo. Follow us on Facebook, Twitter, and Instagram.