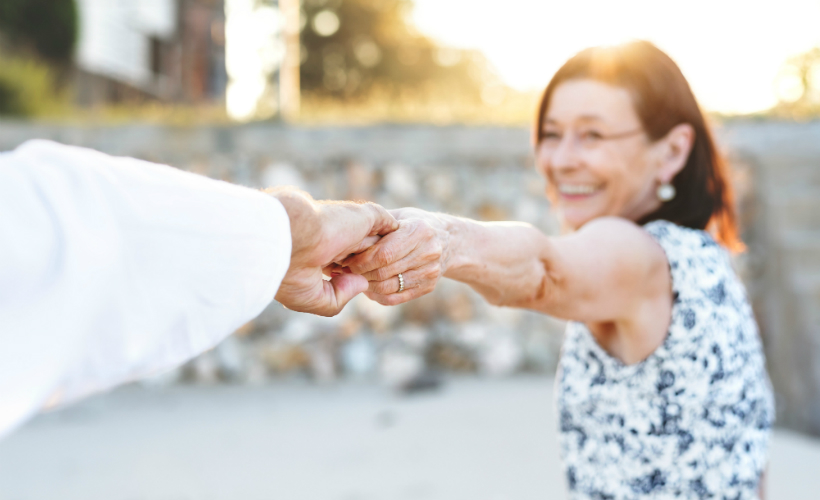 There's a quote by David Bowie that goes, "Ageing is an extraordinary process where you become the person you always should have been." In this case, the person you always should've been is a traveller.
Age is such a wonderful thing for travellers. Not only do you know exactly what it takes to create a happy relationship, but you also know exactly what types of experiences you do and don't want out of your vacation. Here are 10 incredible destinations for older couples that'll ignite your passion for exploring the world:
1. Alaska, USA
One of the most breath-taking wilderness destinations, Alaska has so much to offer to the adventure traveller. Beautiful landscapes, glorious wildlife, and spectacular glacier formations are just the tip of the iceberg of what the US's largest state features. However, the state being so vast can become overwhelming when it comes to planning a trip.
Do: An Alaskan cruise
Cruises are a great choice for older couples because everything's taken care of for you. Simply pay for your ticket, lay back in your ocean view cabin, and prepare to be pampered and spoiled. Alaska's a wonderful cruise destination full of unforgettable sights. The Alaskan cruise season runs from April through to September. June until August are also the warmest months, albeit rainy. If you want to catch the Northern Lights, the best time to cruise is between mid-September to April, peaking in March.
2. 

Quebec City, Canada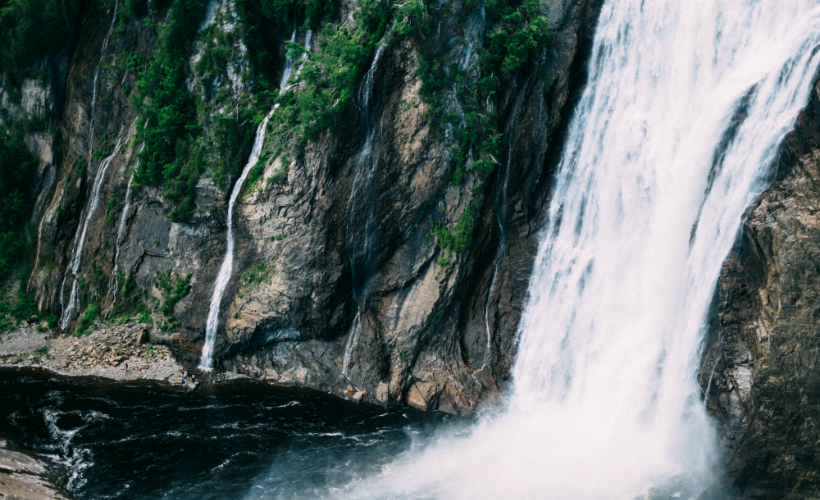 Strolling into Old Quebec can be likened to being transported into a European dream. This UNESCO World Heritage Site is full of charming shops and gorgeous sights. Explore the wine country, visit gothic cathedrals, and find delight in the abundance of French food. Those visiting in the winter will especially love Fairmont Le Château Frontenac and the ice hotel Hôtel de Glace.
Do: A gondola ride over Montmorency Falls
A whopping 30 metres higher than Niagara Falls, Montmorency Falls is THE sight to see at Parc de la Chute-Montmorency. There's no better way to see it with a gondola/cable car ride over Montmorency River. At the top of the cliff, you can either opt to take the gondola back down or join a walking tour down through the park.
3. Tokyo, Japan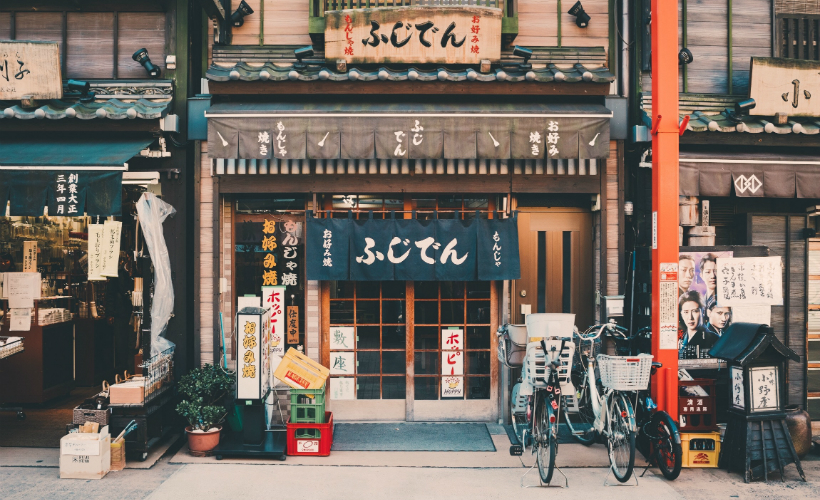 One of the world's busiest cities, bustling with neon signs and endless crowds of people, Tokyo is the perfect balance of tradition and modernity. You can be walking down the streets, admiring the city's marvellous skyscrapers, and suddenly be greeted by lush green gardens and centuries-old temples.
Do: A traditional tea ceremony dressed in a yukata
A Japanese tea ceremony (sometimes called 'the way of tea' or chanoyu) is a traditional ritual that's been a part of Japanese culture since the 9th century. The ceremony is beyond just serving and drinking tea, with the main purpose being for guests to enjoy the hospitality of a host in an atmosphere distinct from the fast pace of everyday life. It's also an art of discipline. To enhance your tea ceremony experience, come dressed in a yukata (summer kimono).
---
As a solo woman traveller, few capital cities in the world are as ideal a destination:
---
4. Bangkok, Thailand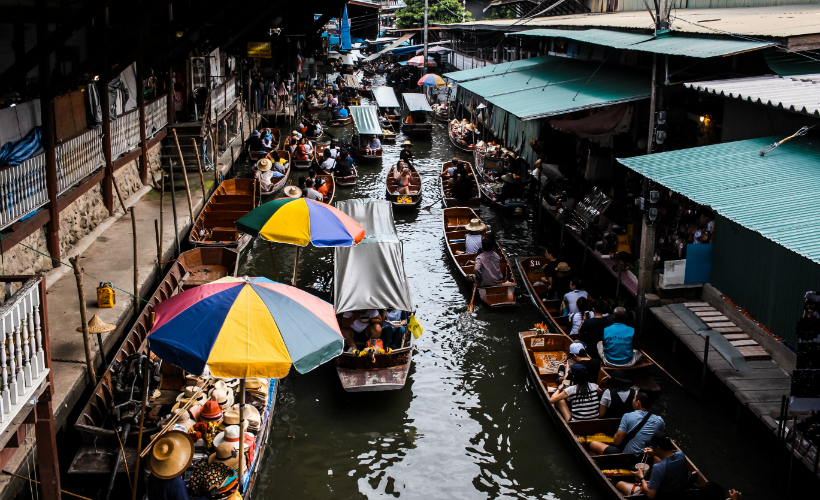 Thailand's capital, Bangkok, is a beautiful city known for its vibrant streets and ornate shrines. Spend the day visiting the astonishing Wat Arun (a temple overlooking the Chao Phraya River), browsing the busy market stalls, or taking a romantic stroll or boat ride through the many urban parks and lakes.
Do: A food tour
Thai food is a definite highlight regardless of where you are in Thailand. Bangkok itself has a line-up of award-winning food and culture tours. If you want something romantic, try the Chao Phraya Princess Dinner Cruise. If you prefer being more adventurous and free-and-easy, plan your own food tour route based on suggestions you can find online.
5. 

Hong Kong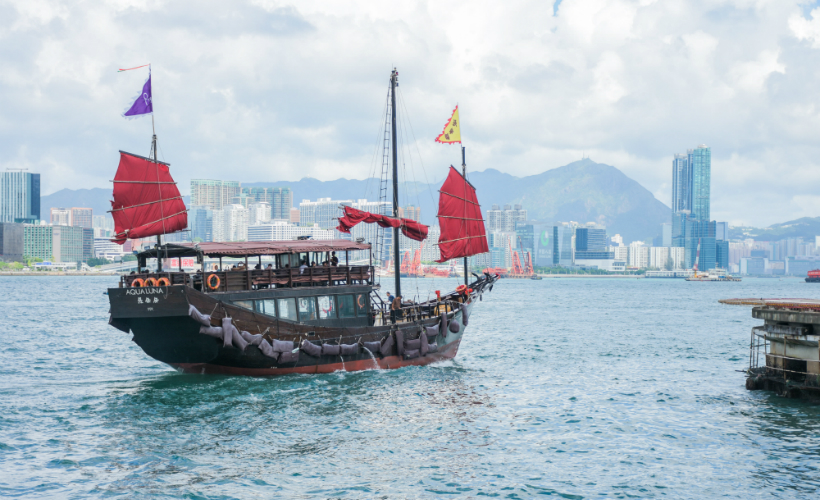 This metropolis is home to nearly 7.5 million people and has plenty of experiences to offer. Whether you love spas, shopping, bustling harbours, busy waterfronts, temples, or amusement parks, Hong Kong offers myriad experiences for a romantic and exhilarating vacation.
Do: Spend a day at Disneyland
You can never be too old for Disneyland. With endless exciting and thrilling things to do and see, from meeting Golden Age Disney characters to jumping on modern day Marvel-themed rides, the amusement park is sure to keep the both of you busy all day long.
---
Zafigo readers get a special 10% off on tickets to Disneyland Hong Kong from now until 31 March 2019.
Visit
tiqets.com
and enter the code
CZAFIGODISNEY10
to get your discount!
---
6. 

Amalfi Coast, Italy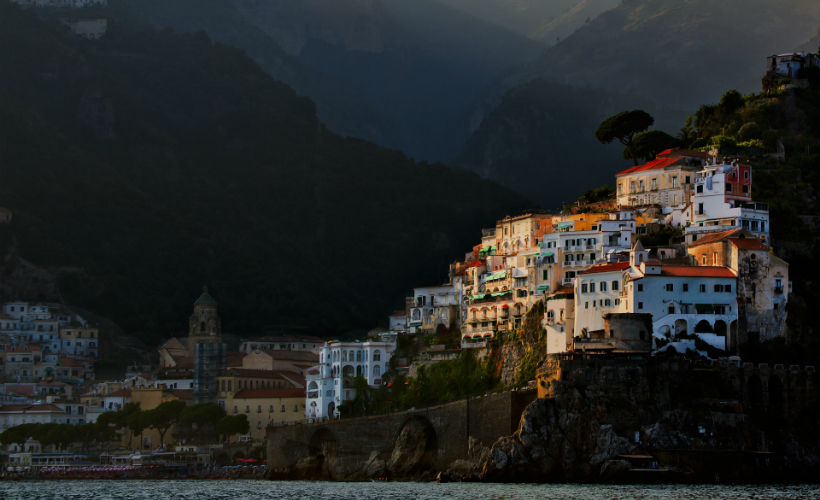 The Amalfi Coast is a set of mountain towns embedded on a cliffside along the southern edge of Italy's Sorrentine Peninsula. Praiano, Minori, Furore, Positano, Ravello, and Maiori are all towns accessible by driving the hairpin turns of the coastline, but for older couples, Amalfi is the best city to visit. It has an even landscape and views that won't soon be forgotten.
Do: Take a sunset drive along the coast
What's more romantic than driving off into the sunset with the person you've chosen to spend your life with? Depending on how much time you have and where you want to go, the Amalfi Coast has several routes to choose from, all equally beautiful. If you have some two hours to spare, take a drive from either Ostia Antica to Naples, or Salerno to Tivoli. Otherwise, take a 40-minute drive from Rome to Ostia Antica, or Sorrento to Positano.
7. Key West, Florida, USA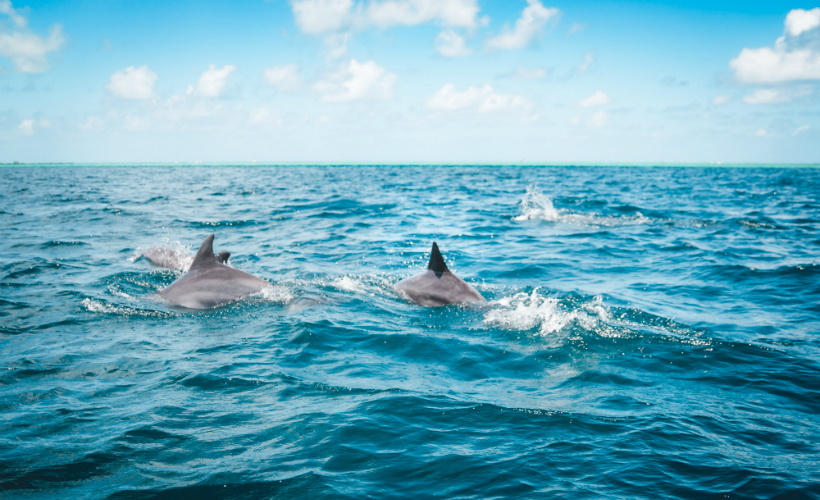 If you're looking for an adventure stateside, Key West is a perfect choice. The island city's a beautiful destination with amazing weather all year round. Go kayaking, dine at a seaside restaurant in Mallory Square and enjoy the sunset, visit Fort Zachary Taylor, or go for a picnic on the beach.
Do: Go dolphin and whale watching
Take your partner on an activity they'll never forget – a dolphin cruise. Dolphin- and whale-watching tours allow you to explore the endlessly blue water and see majestic bottlenose dolphins in their natural habitat.
8. Bali, Indonesia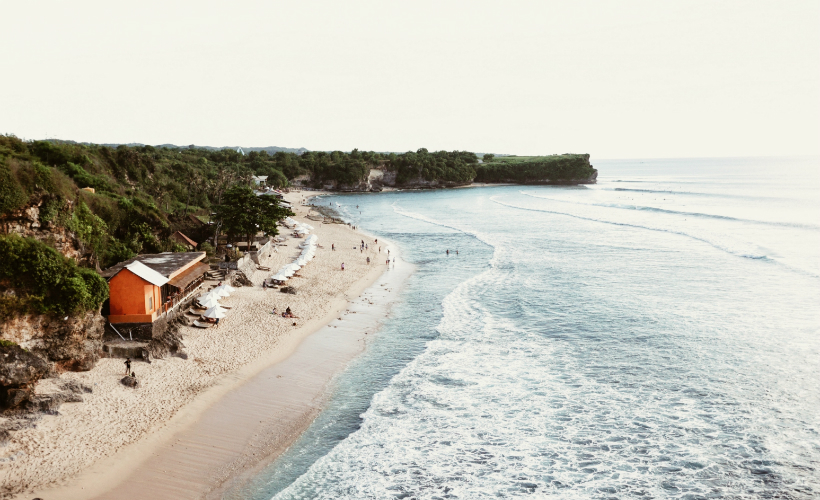 If you and your partner want to deepen your happy relationship, Bali is the place to be. A dream destination for pretty much everyone we can think of, this island deserves a spot on your travel list. Known for its volcano-forested mountains, rice paddies, and stunning beaches, no matter what your interests are, Bali has it all.
Do: Visit the Bali Safari and Marine Park
You don't have to travel all the way to Africa to experience a safari. As Bali's largest wildlife theme park, the Bali Safari and Marine Park has no shortage of animals (the park is home to over 60 species) roaming freely in enclosures mimicking their natural habitats.
---
Bali deemed by many to be a slice of heaven on earth, here's why:
---
9. Cancun, Mexico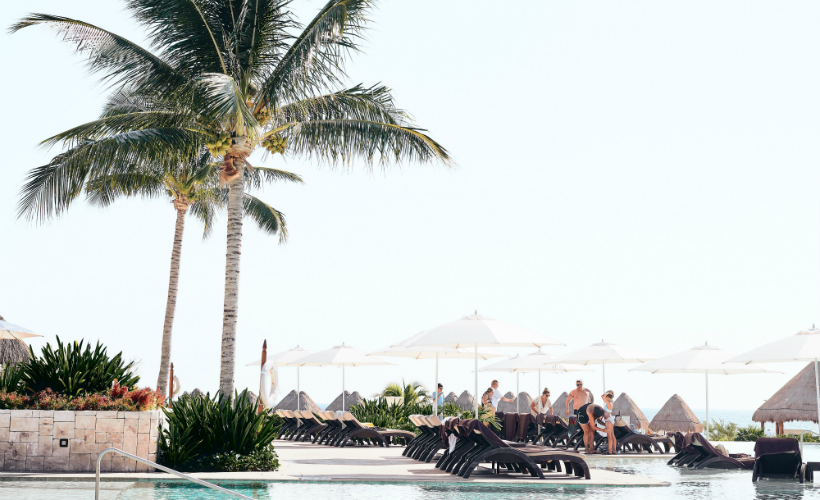 More than a spring break destination, many who have visited the city say that the coastal city of Cancun has two faces. Apart from never-ending fiestas, the city's also rich in Mayan culture and history. Visitors call it 'The Mexican Carribean' due to its long stretches of powdery white beaches and clear, swimmable waters.  
Do: Get pampered at all-inclusive resort
If all it takes for you to be happy is to sit out in the sun, travel with your partner to an all-inclusive resort in sunny Cancun. Also known as mega resorts, all-inclusive resorts are a stress-free way of travelling, and Cancun has many of them. You don't have to leave the resort because all you could possibly want and need for the duration of your stay is provided at the resort. If you do end up wanting a day out, transportation, activities, and dining are often included in these holidays.
10. Kathmandu, Nepal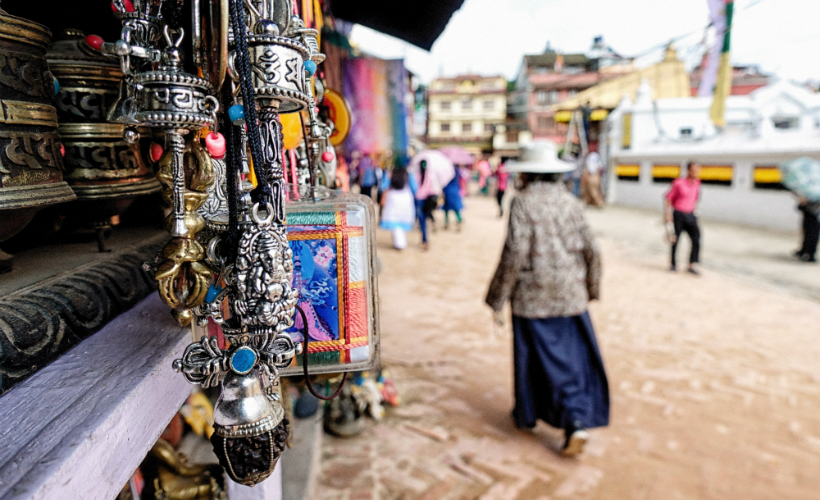 Kathmandu is a great location for first-time visitors to Nepal. It has a myriad temples, monasteries, and shrines that are jaw-droppingly beautiful. Seep yourself in medieval history and explore the Kathmandu Valley's other ancient kingdoms of Bhaktapur and Patan, or take a food tour of the city.
Do: A historical tour of the city
If you and your partner are history and architecture buffs, and love discovering a place from inside out, Kathmandu is the right destination for you. Learn about Kathmandu's heritage, speak to locals and learn about the culture, and marvel at decades-old shrines and temples that peppered throughout city. It's not nicknamed the 'City of Temples' for nothing!
Get all the latest travel stories from Zafigo. Follow us on Facebook, Twitter, and Instagram.