There are a plethora of international destinations that will not only be easy on your pocket but will also provide you with the most memorable experiences in your life. One can easily travel to a foreign country with the same budget as needed for a domestic trip. All it requires is planning and a lot of research.
For some people, travelling is more than a hobby; it's a way to escape their mundane life. But, the most crucial decision is to choose your destination while keeping your expenses within a budget. Well, we all think that planning a trip abroad with family can be especially heavy on your pockets.
To help you plan a trip that is fun and economical, here's our pick of top 7 cheap destinations to visit abroad.
1. Nepal
Nepal is an aesthetically beautiful country with lofty snow peaks, scenic landscapes, streams, yaks, and monasteries. Situated in the foothills of the Himalayas, it is a true treasure for nature lovers and adventure freaks.
If you want to take a break from the hustle and bustle of the city life, Nepal can be your next destination for a rejuvenating experience. Wander across local markets to shop exquisite Nepalese handicrafts.
Visit the rich temples in Kathmandu and Pokhara — they do not charge any entry fee. If you are a nature lover then Parsa Wildlife Reserve, Shivapuri Nagarjun National Park, Shuklaphanta Wildlife Reserve will be an ideal place to explore for you. For adventure junkies, you should definitely try trekking to the world's highest peak, Mount Everest for an escapade that's beyond the ordinary.
Food — A typical meal would cost you between US$3-7 per person, depending on the place you choose to dine.
Stay — A nice hostel in Kathmandu would start from as low as US$5 per person, per night, while a decent hostel room will cost you between US$20-30.
2. Sri Lanka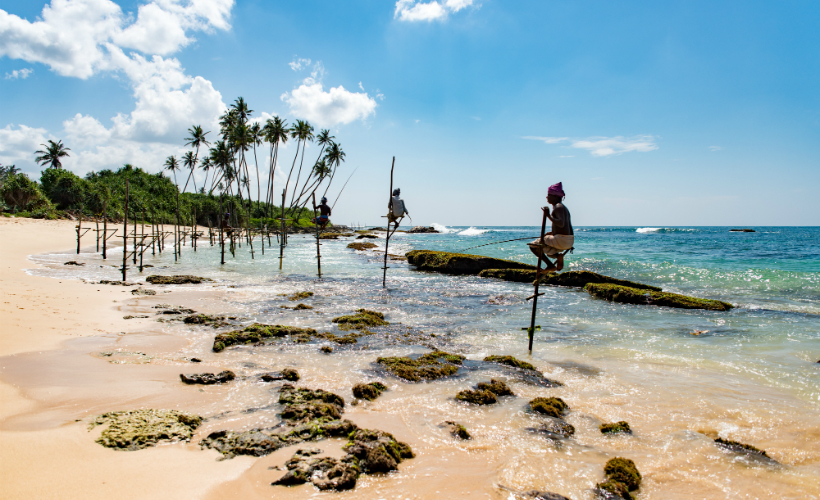 Sri Lanka is another cheap backpacking destination, a home to landscapes and rich culture. Known for the amazing beaches, delicious cuisines, waterfalls, and serenity, this country is perfect for solo travellers with low budget. One can get great hotels with scenic views and a great location without spending a lot. If the exploration of different cultures is also on your bucket list, you cannot brush Sri Lanka aside.
Some tourist attractions in Sri Lanka are Colombo, Kandy, Yapahuwa Kurunegala, Galle, Kirinda, Sabaragamuwa, Panduwasnuwara, Dambadeniya, and Matara.
Additionally, heritage visits, wildlife visits, religious tours, and water sports are some of the activities to do in Sri Lanka.
Food — Meals can range from anywhere between US$2-7, depending on your choice of place. A Classical Sri Lankan fish curry on the street or local markets will cost you less than US$1.50
Stay – You can choose between hostels and Airbnb. They will charge you as low as USD$10-20 per night. Hostels and dormitory-style accommodation might start at a mediocre US$9 per night; however, hotel rooms may range from US$15-20 per night.
3. Indonesia
With a rich heritage of culture and picturesque jungles, Indonesia is an all-time favorite destination of travel lovers. Of the cheapest places to travel, you can make the most of a trip to Indonesia and enjoy the best scuba diving, world-class surfing, and breathtaking scenery.
Don't miss the islands of Raja Ampat, Bali, Sumatra, Sumbawa, Lombok, Gili Islands, Flores, and more! Make sure you visit the volcano tours, cultural visits, leisure tours, water sports, and religious tours. Enjoy the Bali Village cycling tour and various spa treatments to make your trip truly memorable.
Food — Seafood lovers will love this country as well. The food is quite affordable, costing around US$10, whereas dining at good local restaurants could cost US$25 per day. Indonesia has placed heavy taxes on alcohol, an imported wine will cost you around US$20 while beer may cost you around US$10.
Stay — You can find cheap and quality accommodation in Indonesia. Hotels start at US$25 per night. Further, some three-star hotels cost as little as US$30 per night. For cheaper options, dormitories and hostels are available which will cost you less than US$25 per night.
4. Malaysia
Malaysia is one of the major tourist hubs in Southeast Asia with picturesque landscapes, pleasant climate, beautiful beaches, and awe-inspiring shopping malls, making it one of the most popular tourist attractions in the region.
Kuala Lumpur is a famous shopping destination — a center for fashion in Malaysia having the world's fourth largest mall "1 Utama". Malaysia is also known for its colonial architecture, calm and composed beaches, and rejuvenating rainforests. It is also one of the most popular destination for honeymoon since it fits in all budgets.
Food — The local restaurants are very affordable, a meal at local restaurants will cost you around US$4 per person.
Stay — Hotels are cheap, ranging from US$9 and above if you book in advance. You can also easily find dormitories or hostels starting from US$4 per night.
5. Thailand
Thailand is exceptionally popular for backpackers and young travellers. Sun-kissed beaches, astounding palaces, rich cultural heritage, ancient ruins, and Thai curries make it one of our favourite destinations to visit.
To get away from the bustle of the city, you can travel to Phi Phi Islands to enjoy the turquoise waters and idyllic beaches. Phi Phi Island is famous among solo travellers as it gives you immense peace and tranquility in the lap of nature.
Enjoy the snorkelling and scuba spots along with nightlife at the remote island in Thailand. If you do not wish to waste even a penny of your investment, give Thailand a try. You will not be disappointed.
Food — Thailand is famous for its street food. You must check out Nakhon Si Thammarat for some of the best culinary delights the country has to offer. A full meal in Thailand will hardly cost you over US$5.
Stay — Though hotels are not a very expensive stay in Thailand, you can also prefer the beautiful guest houses and beach huts to make your stay memorable. A hotel can cost you around US$20 per night whereas, the beach huts and houses right on sand can cost you as little as US$13 per night. For solo travellers and backpackers, hostels are the cheapest at US$2.50-4 per night.
6. Hong Kong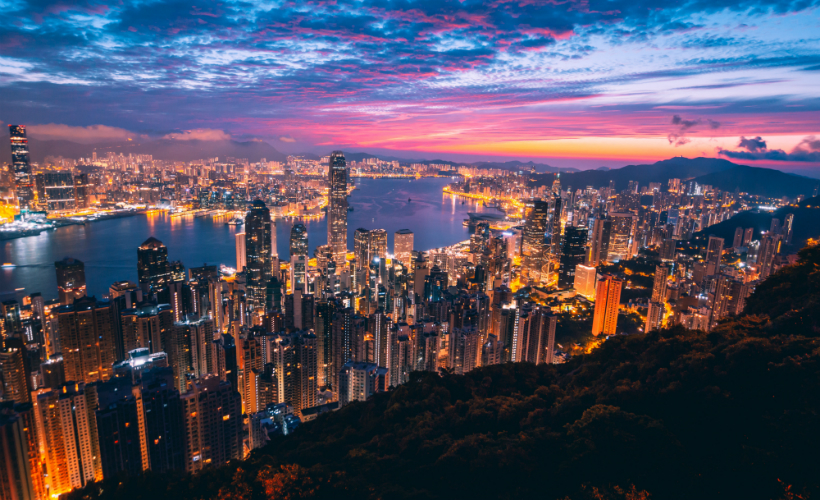 Hong Kong is a go-to place for everyone, be it solo travellers, backpackers, or families. The natural beauty, magnificent skyline, the dazzling lights, religious spots, and wildlife tours make a trip to this tiny island all worth while. Hong Kong is also popular amongst tourist for its famous science and tech parks, natural reserves, and art shows.
Put these famous tourist attractions as well on your visit to Hong Kong: Lantau Island, Central District, Happy Valley, Stanley Market, Nathan Road, Victoria's Peak, Dragon's Back Trail, Avenue of the Stars, Hong Kong Museum of Art, Cheung Chau Island, Sai Kung, and best of all, Disneyland.
Food — Though you may find Hong Kong a little expensive while visiting amusement parks or doing water sports. However, you can save your money while eating. Street food, noodles, and dumplings are available at extremely low prices, less than US$2 per person. You can have a full meal for US$13 at a local restaurant. If you opt for street food, you can easily fill your tummy for less than US$2.
Stay — Airbnb is the best option for travellers. You can find yourself comfortable accommodation with great discounts. You can find deals for as low as US$30 per night.
7. Turkey
With rich heritage, Islamic architecture, and diverse culture, Turkey is one of the most attractive and cheapest destinations to visit. ANY visit to Turkey is incomplete without visiting Istanbul.
Istanbul is arguably the most beautiful kaleidoscope of cultures and ancient architecture. It is one of the most famous tourist spots in the world with extremely pocket-friendly price tags.
The best way to make get the most out of the city is from the Bosphorus Ferry, wandering the streets, and enjoying kebabs. Some major tourist attractions are Troy, Ephesus, Pamukkale, Trabzon, Beyoglu, Antalya, and Cappadocia.
Food — You can eat traditional Turkish food for less than US$5. Your trip is incomplete without the mouth-watering kebabs. The luscious kebabs are available for less than US$1.50. Don't forget to visit the Durum Sandwich stalls for the most delicious sandwiches in the country.
Stay — You can get comfortable guest house rooms for under US$20 per night. Dormitories and hostels are available at a much cheaper price of US$7 per night. You can also check out Airbnb for cheaper stays starting US$13 per night.
Get all the latest travel stories from Zafigo. Follow us on Facebook, Twitter, and Instagram.