Summer is officially here in Europe; the perfect time to slow down and embark on a new adventure at some of the continent's most gorgeous beach destinations. From the glistening crystal-blue water of the Mediterranean to the rugged coastlines of the Atlantic, there's more than one paradise waiting to be discovered. Picture this: you floating in azure waters, feeling the gentle caress of the sun on your skin, and immersing yourself in nature's embrace.
So, pack your sunscreen, swimsuit, and other beach essentials ready because summer is in full swing; here are 10 best beach and seaside escapes in Europe.
1. Milos, Greece
Milos is one of the most underrated Greek islands boasting breathtaking pristine beaches and stunning natural beauty. One beach that stands out in this idyllic paradise is Sarakiniko Beach. Known for its lunar-like landscape, Sarakiniko captivates with its white volcanic rocks, sculpted by wind and waves.
To further explore the island's coastal wonders, head to the vibrant beach of Paliochori, to experience the unique natural hot tubs – where thermal springs meet the sea. Milos offers more than just stunning beaches; this charming fishing village is an ideal summer destination if you want to immerse fully in nature, away from the crowd.
2. Amalfi Coast, Italy
The Amalfi Coast is unlike any other place in the world with its charming, colourful village nestled on steep cliffs that cascade down towards the turquoise sea. Here, you can find plenty of beautiful beaches along the coastline, stretching for 50km, connecting with 13 small towns.
This picturesque town is not only a popular summer destination, but also a UNESCO World Heritage site. You will find beauty everywhere you look. It's truly a breathtaking place to relax, wander around, and explore the small towns and villages along the coast.
3. Zakynthos, Greece
One of Greece's most breathtaking beach destinations is the iconic Navagio Beach (also known as Shipwreck Beach) on Zakynthos. Enclosed by towering limestone cliffs and embraced by the crystal-clear turquoise waters of the Ionian Sea, it feels like stepping into a postcard-perfect paradise.
For nature enthusiasts, visiting the protected marine area of Marathonisi, also known as Turtle Island, is a must, as you can spot the endangered loggerhead turtles nesting along its shores. You can get to Turtle Island by a five-minute taxi boat ride from several beaches in Zakynthos, join a guided tour, or rent a boat for yourself.
4. Sardinia, Italy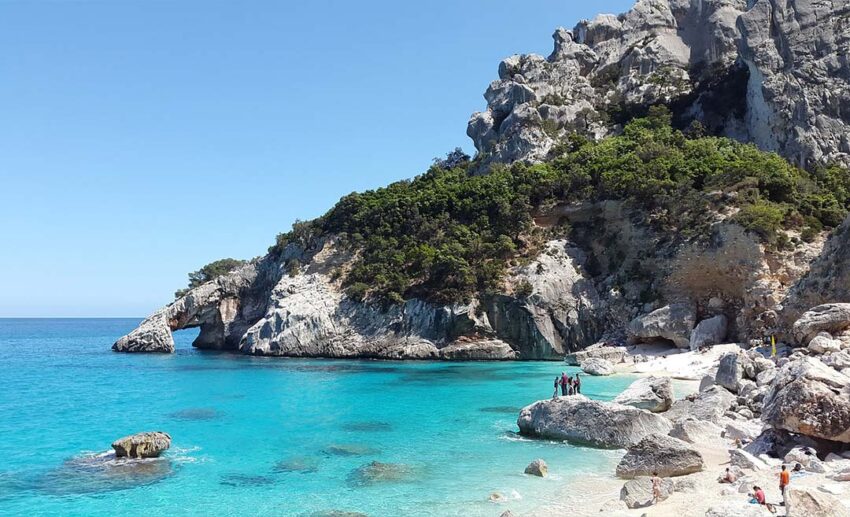 Sardinia is home to some of the most captivating beaches in the world! Located on the island's eastern coast, Cala Goloritzé beach is a breathtaking paradise surrounded by stunning limestone cliffs and crystal clear blue water. It's an ideal spot for swimming and snorkelling, offering a delightful experience for visitors.
Beyond the breathtaking beaches, Sardinia boasts exquisite local delicacies, rich cultural excursions, and outdoor activities. A stunning and vibrant island with diverse delights for every traveller, Sardinia is a must-visit destination to add to your summer holiday list!
5. Golden Bay, Malta
As the name suggests, Golden Bay in Malta is famous for its soft, red sand that emanate a golden glow during sunsets in the summer months. This beach is ideal for swimming and water sports, making it a perfect summer destination for families. Complete facilities are available around the beach, making it one of the best in Malta.
Another area worth checking out in Malta is Ghajn Tuffieha bay, a stunning beach surrounded by unspoiled cliffs not too far away from Golden Bay. Make sure to catch the breathtaking sunset over the hill while you're there!
6. Corsica, France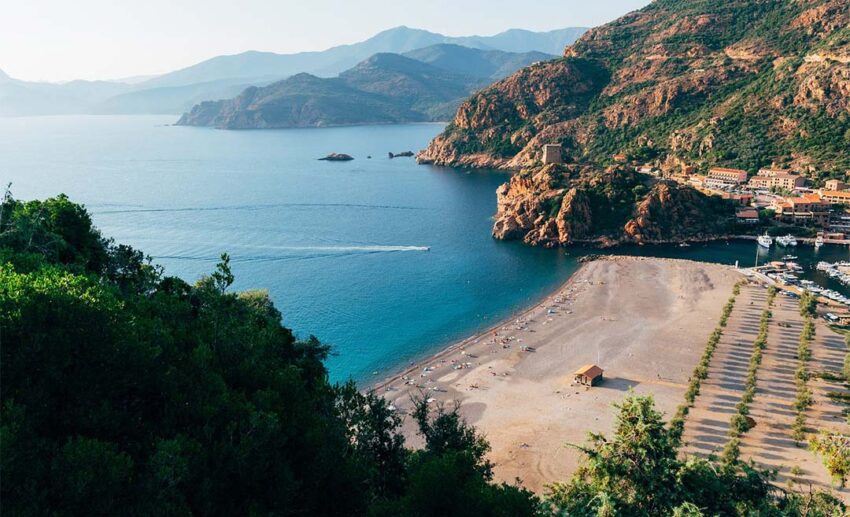 If you're looking for a laid-back summer destination, Corsica Island is the perfect haven to soak in the sun and immerse in the island's abundant natural beauty. Among the island's many treasures, Palombaggia stands out as a true gem.
Its pristine shores, white sandy beach, and breathtaking backdrop of rugged hills surrounding the shore make it a picture-perfect setting to unwind and embrace the warmth of the sun.
7. Dubrovnik, Croatia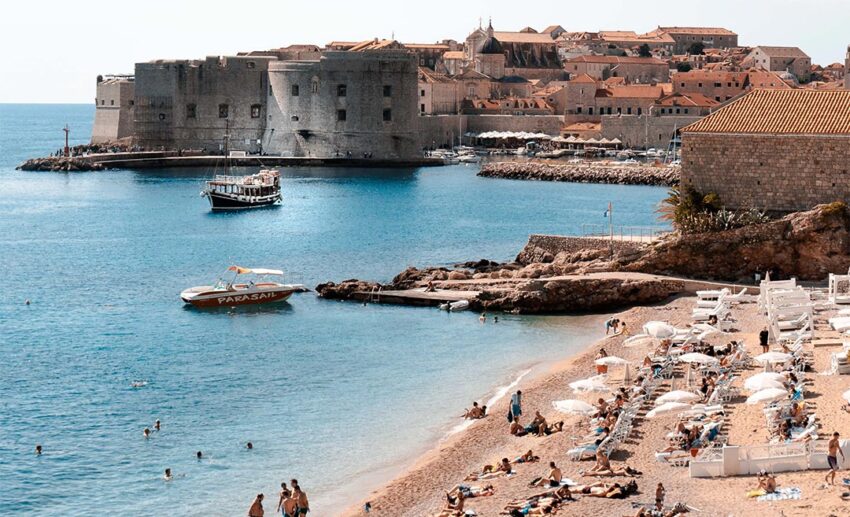 Dubrovnik, located in the southernmost part of Croatia, is an ancient medieval town that boasts numerous beaches along its shoreline. This makes it a prime seaside destination in Europe. You don't have to go far to find one of its many stunning beaches; just nearby the old town is the most popular beach of them all – Banje Beach.
Banje Beach offers crystal blue water with a beautiful view of Old Town and Lokrum Island. For a more adventurous experience, you can join a kayak tour to visit the idyllic Lokrum Island, where you can find a more secluded beach with pristine waters.
8. Sicily, Italy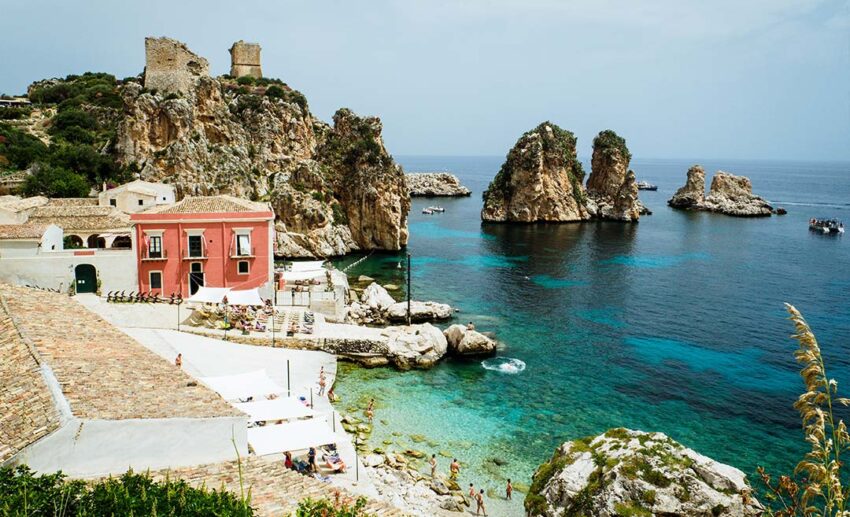 Sicily is a dream summer vacation spot on the largest island in the Mediterranean, surrounded by turquoise water and long sandy shores. One of the most captivating beaches of San Vito Lo Capo lies on the northwestern coast. It's a perfect spot to swim in the warm, crystal-clear waters and unwind on the soft, white sand.
Besides lounging by the beach in Sicily, there is plenty to explore around this historical Mediterranean island. From indulging in the local Sicilian food and visiting the old town of Noto to hiking on the highest volcano in Europe and plenty more.
9. Faro, Portugal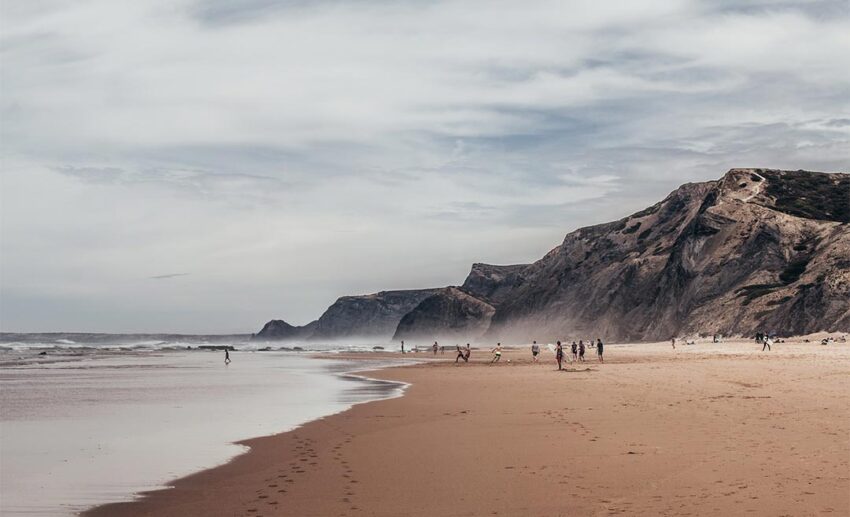 Faro is renowned for its breathtaking beaches and a picturesque town filled with historical landmarks. Its golden shores and crystal-clear waters make it a favoured summer vacation spot, especially for surfing enthusiasts. Quinta do Lago beach offers more secluded seaside spots for a serene escape. Here, you can enjoy the coastal gem of Faro with plenty of restaurants, bars, and water sports facilities.
10. Menorca, Spain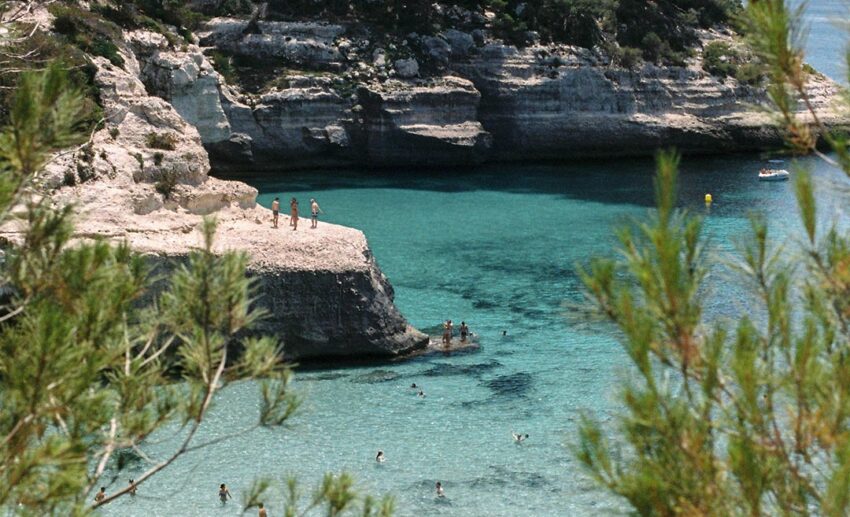 Nestled in the stunning island of Menorca, Macarelleta enchants visitors with its ethereal beauty. Thanks to its unspoiled white sands and crystalline turquoise waters, Macarelleta is a perfect serene beach with gentle waves, making it great for swimming and snorkelling activities.
Besides water activities, you can enjoy a hike along the Camí de Cavalls, an ancient coastal path that winds its way around the island, offering breathtaking views of dramatic cliffs and hidden coves.