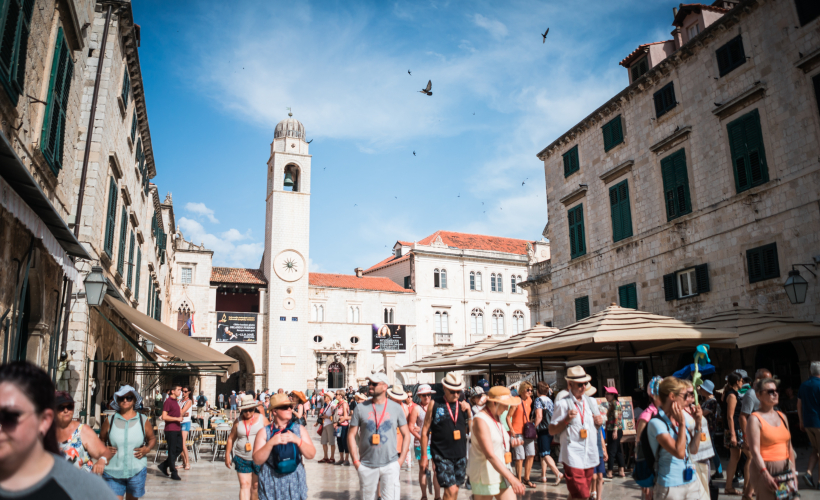 With its azure oceans, enchanting forests, and charming historic cities, Croatia is the perfect destination for any traveller. However, it's certainly no secret! Tourism in the stunning European nation is on the rise; last year, 18.5 million people paid a visit, up 13 per cent from the previous year. This shouldn't put you off planning a summer getaway, though. Instead of shying away from Croatia altogether, seek out ways to avoid the bustling crowds by choosing alternatives.
Historic cities
Known as the 'Pearl of the Adriatic', the picturesque walled city of Dubrovnik is usually top of the list for tourists seeking to sample what Croatia has to offer. The historic destination recently took centre-stage in the hit series Game of Thrones, leading to an additional surge in its already booming tourist industry. While it's worth ticking off the travel bucket list at some point, Dubrovnik's narrow winding streets are swarming with tourists in the summer months, making exploring more of a challenge than a reward.
Leave the chaotic crowd-dodging up to others, and instead, venture to Šibenik. Though off the radar of many visitors, this small seaside town boasts a host of impressive attractions. This includes two on the UNESCO World Heritage List — the stone-built, gothic-renaissance style Cathedral of St James and the unusual island fortress of St Nicholas. Croatia's oldest native town is also home to one of the country's best restaurants, Pelegrini, the tranquil medieval monastery Garden of St Lawrence, several beautiful and clean beaches, and an old water system that's been transformed into a historic museum and cultural hub called Bunari.
The cultural gem is also home to the annual International Children's Festival and sits on the doorstep of several national parks. Game of Thrones fan will rejoice as Šibenik also served as the backdrop in several scenes, including the arrival of Arya Stark to the city of Braavos.
History buffs should check out Pula, home to the impressive Pula Arena and the Triumphal Arch. Further inland, the vibrant capital of Zagreb offers medieval architecture and modern living in good measure.
Back to nature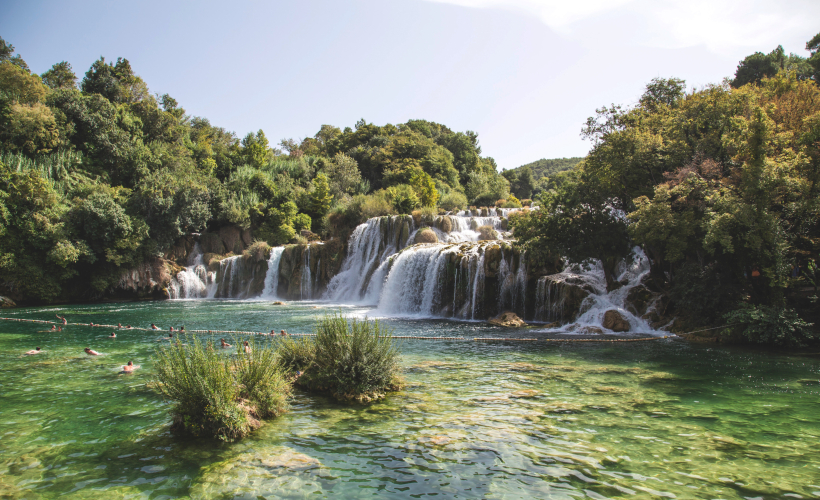 There are eight national parks dotted around Croatia, but nestled in the scenic mountains, Plitvice Lakes National Park is the most popular by a long stretch. Its 16 interconnected emerald lakes and 90 glistening waterfalls attract thousands of visitors annually, all tempted by its picture-perfect landscape and hiking routes. However, the spot is the most visited site in Croatia alongside Dubrovnik, and is particularly heaving in the summertime. Tours from the main hotspots can also be quite expensive and require a few hours of journey time on a coach. Not ideal if you're strapped for cash or time.
Put it on the list for spring or autumn, when hiking temperatures and crowds are more bearable, and instead head for the smaller (but similar and equally as beautiful) Krka National Park. Yes, it still attracts tourists, but it's usually less crowded than Plitvice, and is much easier to access from tourist hubs like Split than its famous neighbour. Additionally, tours to the park tend to be much cheaper than those to Plitvice.
You can also consider renting a car and making your own way there. This means you can arrive early and leave late, avoiding the other tours that'll inevitably find their way there eventually. Unlike Plitvice, you're permitted to swim in Krka's Lakes, so make sure to bring a swimsuit.
If you don't have your heart set on getting a snap at Plitvice or its smaller doppelganger, consider something off the beaten path. If you're into hiking and the reward of panoramic views, Risnjak National Park in the Dinaric Alps is right up your alley. Wild boars, brown bears, deer, and wolves call this place home, so keep your eyes peeled! For wannabe mermaids, set sail for Kornati National Park, which consists of 89 stunning islands and no permanent residents. The surrounding waters are perfect diving spots.
Island hopping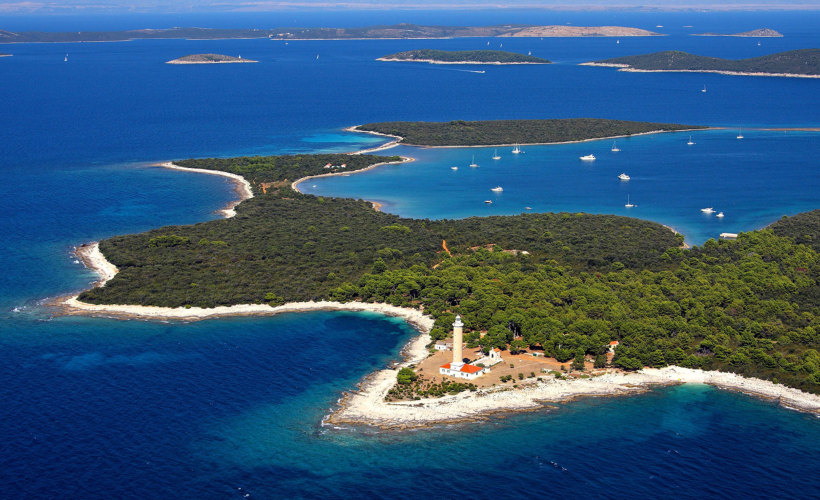 With over 1000 islands, of which 48 are inhabited, it'd be a shame to visit Croatia and not experience the island life. Clearly, most people agree, as the islands can get pretty packed during the high season. The island of Pag attracts partygoers in their droves, and its famous Zrće Beach has been dubbed the 'Croatian Ibiza', while tourism on lively Brač Island is growing all the time. The beautiful island of Hvar is also among the most popular, but the main town can become overwhelming when tourism peaks.
If you plan a visit to one of these islands and aren't looking for nightlife or crowds in abundance, escape the commotion and seek out a more peaceful side of the island. In Hvar, we ditched Hvar town and went straight for Stari Grad, which is brimming with laid-back vibes, excellent food, and crystal clear seas.
You can also avoid these islands altogether. Famous for its lakes and lush greenery, Mljet has been called 'the most seductive island in the Adriatic' in the Lonely Planet guidebooks. Its ancient name is 'Melitta', which comes from the Greek 'melitte nesos', meaning 'honey isle'. Spend a few days cycling around the island's national park before collapsing into bed in your hotel; there is only one on the island so it won't be hard to choose.
Alternatively, the Elaphiti Islands is an archipelago of six lesser-known islands situated north of Dubrovnik. The three main islands – Šipan, Koločep, and Lopud – have a population of less than 1000 people, with the latter two being completely car-free. If you're seeking some solitude and peace, come here!
If you're striving to do something a little different, escape to Dugi Otok Island off Zadar. Renowned for its vineyards, orchards, Telašćica Nature Park, and secluded Saharun beach, it offers the unusual chance to stay overnight in the Veli Rat Lighthouse. It's tranquillity at its finest!
Get all the latest travel stories from Zafigo. Follow us on Facebook, Twitter, and Instagram.