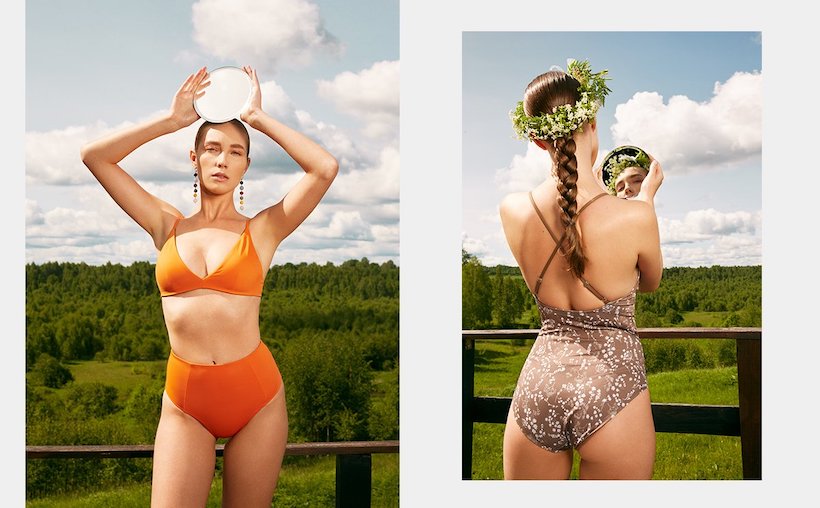 If you're in search of a brand new swimsuit or looking for an excuse to donate your old one, take a peek at these home-grown brands to #sapotlokal instead of resorting to your typical, go-to brands.
In spite of Malaysia sitting within the tropical climate region (translating to summer season pretty much all year long), the irony is palpable when most of us aren't quite familiar with or actively seeking out our locally-made swimwear brands. While there aren't as many as one would expect, they are surely growing in numbers. Diving right in, here we have eight Malaysian swimwear brands that you should definitely try on for size.
1. Urban Niche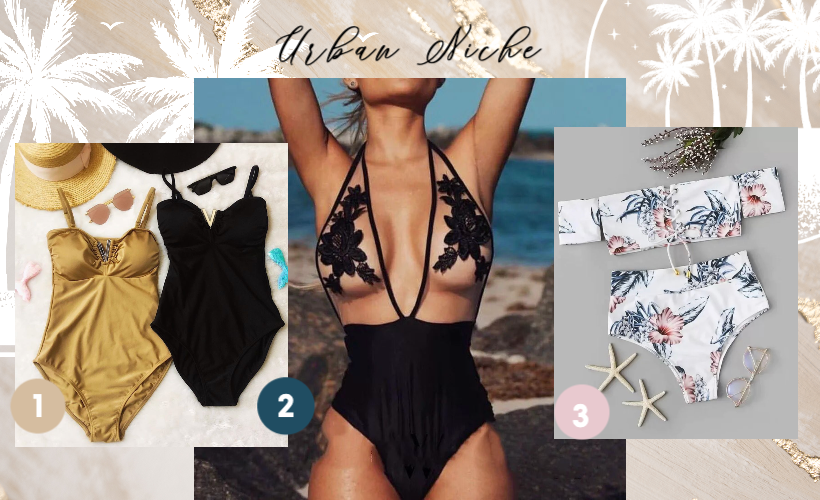 If you're gravitating towards unleashing the provocative side of you, get ready to slide into the DMs of Urban Niche. The old adage "less is more" certainly rings true when it comes to their ideology of swimwear, but with an added punch of bold prints, psychedelic colours, and daring cut-outs to turn up the heat. From the Dare to Bare monokini to their signature Pastel Mermaid push up bikini, you'll certainly be spoilt for choice, so enjoy browsing their Instagram or head on over to Daangle Designs located in Bangsar Village II to grab your summer must-have ASAP! 

2. Pink N' Proper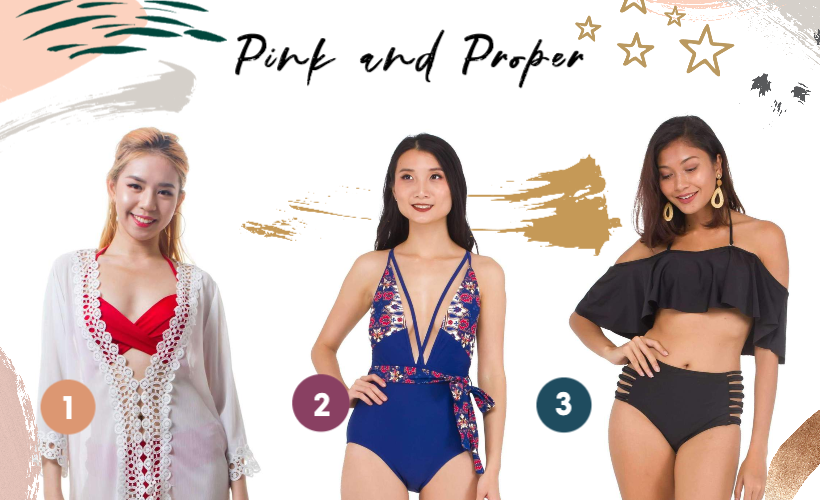 Living up to their label name, Pink N' Proper's philosophy of swimwear incorporates femininity and sensuality alongside modesty (as in, Muslimah-appropriate pieces) to satisfy all, regardless of faith. Opting for more clean and elegant styles, this batik-inspired monokini and off-shoulder high-waisted bikini set wrapped in plunging kaftan are absolutely perfect for your next beach getaway. Did we mention that they have tonnes of beach accessories like this exquisitely crafted beaded cuff bracelet to take your look even further?

3. Bikini Tari

Handmade in Bali, there's nothing quite as eye-catching as the signature braided straps stitched in most of Bikini Tari's collection. Fall head over heels with these beauties that easily stand out from the crowd with their subtle intricate designs and mismatched tones (sometimes reversible for a one-toned version). To top it off, their bikinis (top and bottom sold separately) and monokinis offer tummy coverage, adjustable straps, and removable paddings to grant greater comfort and boost your confidence – so what's not to love? By the way, you can also step into Daangle Designs or Robinsons, Kuala Lumpur to grab them in person. 
Jay Top, RM169
Tari One Piece, RM439
Sizzle in your resort-wear but be careful not to literally burn! Sun protection is especially important in the tropics, so here are some natural ways to protect yourself from the sun's harsh rays: 5 Natural Ways To Protect Yourself From The Sun
4. Ozero Swimwear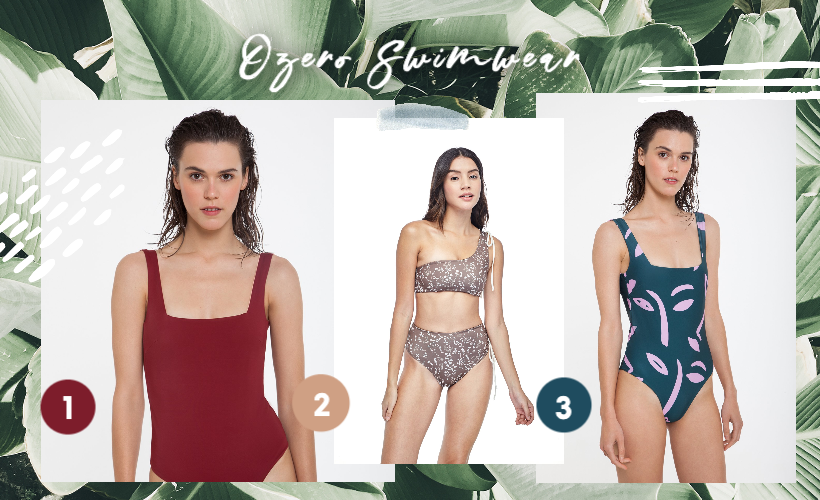 Created for the feminine-yet-empowered woman in mind, Ozero Swimwear is the eco-friendly brainchild of Malaysia-based, Russian model Elena Cheurina. Utilising high-performance Italian fabric and regenerated nylon found in rescued plastic waste, the lake-inspired swimsuit line – Ozero or 'озеро' directly translates to 'lake' – certainly garners a stamp of approval from Mother Nature herself. Also available on Zalora, try out the Ladoga top and bottom combo or go bold with this quirky abstract one-piece that'll give you twice the fun under the sun!
Baikal One Piece in Burgundy/Souffle, approx RM406
Baikal One Piece in Abstract Print Dark Teal, approx RM492

5. Malibu Beachwear

Rather than sandy shores in California, Malibu Beachwear burst onto the scene right here in our backyard. Embodying contemporary chic in all its glory, this label beckons the attention of those thirsting for flirty grace coupled with some colourful motifs thrown into the mix. Channel those tropical vibes with this patterned single piece or switch on the effortlessly seductive charm with this siren-red bikini to start the bonfire. Either way, you can bet your top dollar that you'll be turning heads. 
CAPRI Triangle in Rosso Red, RM205

6. La Bumba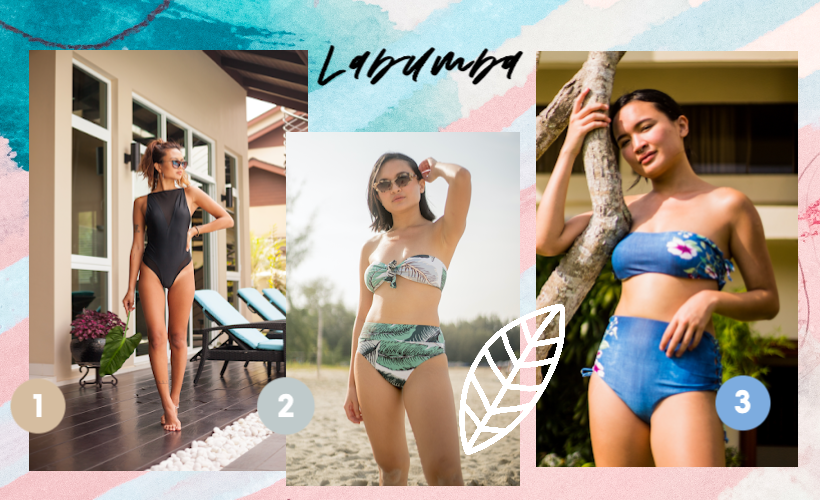 When it comes to La Bumba, getting Insta-worthy poolside shoots without breaking the bank is just a few clicks away. Also, can we give a round of applause to this label's attention to body positivity? No matter your size, best be sure that you'll reap the pride of adorning their striking prints, youthful cuts, and vivid colours. If you can't live without denim, then you'll be jumping for joy with their faux jean two-piece set that's undoubtedly stolen our hearts. What's more, the updated version of the old school beaded bag is an absolute steal that demands space in your wardrobe.
Oh La La, RM50
Take It Or Leaf It, RM89
Into The Blue, RM89

7. Owl by Dowlani 

Encapsulate the true essence of 'one-of-a-kind' with these hand-painted gems brought to life by Owl by Dowlani. Take centre stage and make a splash this summer with simple, stress-free silhouettes marked with the star of the show: kaleidoscopic tones. From the cool-toned crossover bikini to the rainbow-splattered beach scarf, and cotton candy cover-up, they've got everything you need to (metaphorically) sizzle at the beach without getting burnt.
Crossover Pebble-Kini, RM310
Elana Cover Up, RM200

8. Matsalleh Design

Who says modesty needs to be sacrificed in the name of style? Thanks to the cheekily-labelled Mat Salleh Design, those wishing to bask under sunny rays and wade in cool ocean waters without compromising their religious beliefs can now do so with flair. With the Muslimah-appropriate swimwear that's essentially a three-piece set consisting of a top, hijab, and tights grant comfort, flexibility, and style. Choose from bold, colourful prints or muted tones with subtle patterns. You could even add a straw beach hat for extra oomph to your look.
Earth Orbit, RM159
Swim Turban – Yellow, RM79
Ocean Tide, RM249
Follow Zafigo on Instagram, Facebook, and Twitter. Sign up to our bi-weekly newsletter and get your dose of travel tales, tips, updates, and inspiration to fuel your next adventure!