I have a confession to make: I never really liked Singapore. Even though I've been there multiple times to visit family, I never understood its allure. I am not a city girl and as an unmistakably gentrified city state, Singapore was less appealing to me than a plate of Hainanese chicken rice… that was, until I went on a colonial walking tour around the city, one of those hidden gems that I never knew Singapore offered despite being a regular visitor. Suddenly, I found myself appreciating the country's metallic skyline a little bit more. Learning about her colonial history made Singapore colourful and I found myself, dare I say, discovering a new love for the Lion City. I stumbled upon the colonial walking tour on Expedia, along with these other unique activities that cast fresh light on Singapore.
Craving for something different from the regular touristic sites? Sign up for these six unique tours.
1. For the culture buff: Colonial Singapore Walking Tour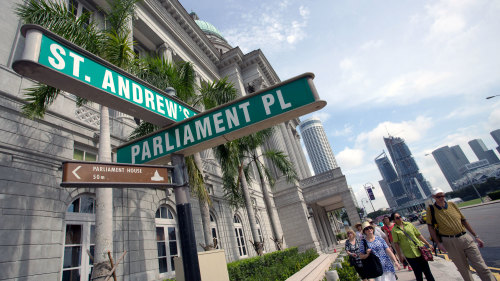 The three-hour Colonial Singapore Walking Tour starts at the heart of Singapore, at the City Hall MRT Station, and meanders through iconic historic landmarks that include the 150-year-old St Andrew's Cathedral, Raffles Hotel, Armenian Church, CHIJMES complex, the Supreme Court, and more. At each location, the trusty guide makes everyday Singaporean scenes come alive with colourful stories of their history and heritage. The tour unpacks the Red Dot's intriguing colonial past from the world war through its independence, to the golden era of travel and how it has affected the Singapore of today.
Colonial Singapore Walking tour courtesy of Journey. 
2. For the nature lover: Morning Ubin Bisect Kayaking Tour
Considered the last 'kampung' (village) in Singapore, Pulau Ubin is a little island off the eastern coast, and a nature sanctuary unspoiled by development. This is the closest you can get to what Singapore looked like before it grew into a concrete jungle. At Pulau Ubin, you can go on a kayaking adventure 8km down the mangrove forests and take in picturesque sights as you paddle behind your expert guide. You will discover the stunning natural surroundings of Singapore as your guide will point out wildlife, native plants and other interesting sights along the route. This is the perfect outing for the outdoor enthusiast.
3. For the foodie: Makan Bus Tour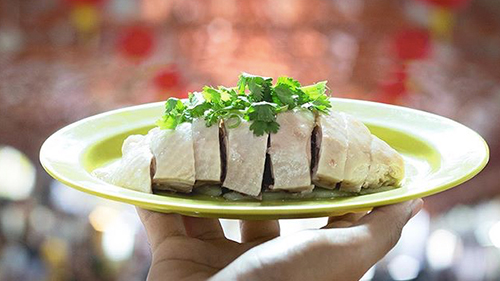 Looking to see and taste the essence of Singapore? Get away from hipster cafes and eat your way through the streets when you join the Makan Bus Tour. This hop-on hop-off bus runs through 10 carefully curated destinations, each boasting fantastic food options and unique landmarks. From Orchard Road, the route passes through neighbourhoods that are off the beaten path just so you don't miss the best bak chor mee (curly egg noodles with pork) or chicken rice in town. There is also a guide on board the bus who will answer all your hungry questions and point out hidden food gems.
Makan Bus Tour courtesy of Makan Bus. 
[Read also: Durian Chee Cheong Fun & 18 Other Weirdly Delicious Food In Singapore]
4. For those who like it fast and furious: Singapore F1 Street Circuit Driving Experience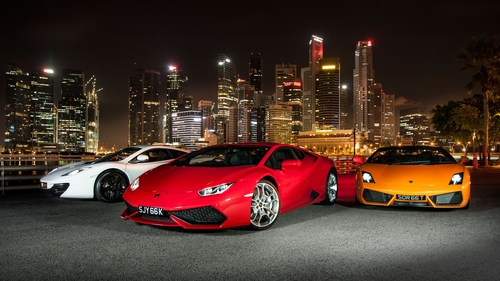 With Singapore's growing prominence as the Formula 1 Night Race circuit destination comes the opportunity for you to play Lewis Hamilton. The Singapore F1 Street Circuit Driving Experience take you on a thrilling joy ride – your choice between a sexy Ferrari and a handsome Lamborghini. Be the fastest woman in town by hitting speeds of up to 300km/h an hour on the Marina Bay street circuit and experience a world usually only seen by race car drivers. No racing experience necessary; if you're not comfortable behind the wheel, strap in your seatbelt and let a professional driver take you on a whirlwind ride around city. This is one experience that is sure to take your breath away.
5. For the home chef: Private Authentic Singapore & Peranakan Cooking Class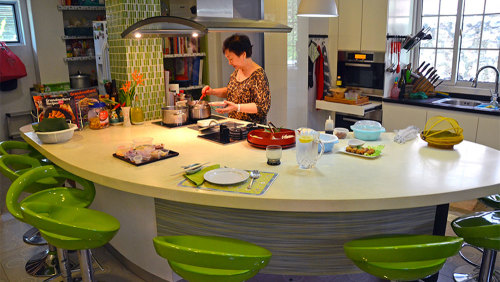 Bring a bit of Singaporean flair home with you, thanks to the Singapore Peranakan Cooking Class. This intimate cooking lesson is conducted by a friendly cookbook author in her very own home. She will teach you the secrets of Singapore and Peranakan cuisines in a hands-on class boasting a delicious menu of rendang (beef cooked in a mixture of coconut milk and ground spices), Nyonya laksa (a spicy noodle soup), and chicken rice. To finish the meal, you even get to make your own onde-onde (boiled rice flour balls filled with a dark syrup) for dessert and of course, savour the fruits of your labour.
6. For the fitness enthusiast: Small-Group Singapore Bike Explorers Morning Tour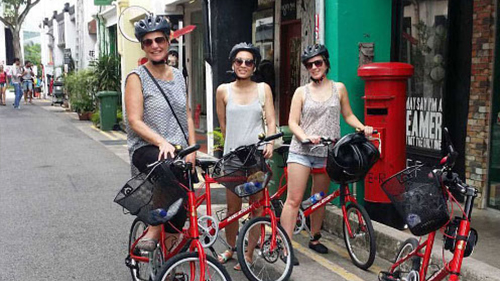 For the first-timer to Singapore looking to get the lay of the land, check out this morning bike tour that goes around the city's major sights and landmarks. Your guide will equip you with a comfortable bike, helmets and a sense of adventure as he takes you to lesser-known areas loved by locals. The route starts from the centre of town and goes through historic districts, culture enclaves, along the Singapore river to Chinatown and more, giving you a snapshot of the city. Pick up interesting trivia and city secrets about Singapore and don't forget grill to your guide about the other places you should check out during your stay.