"Singaporeans will think of many different ways to make money, and try to make as much money as they can. Cause that's what Singapore does to you," a local guide quipped as she walked us through the city's central financial district.
Welcome to Singapore, the only island city-state in the world, home of the world's third largest financial centre, and one of the best cities for expatriates to live and work in.
Singapore is a playground for city slickers; the first few things that will grab your attention are the polished skyscrapers, gentrified colonial buildings, and shopping malls – lots and lots of shoppings mall. Nature junkies, however, may find it lacking the lush rainforests of its neighbours. Nonetheless, its 'city in a garden' concept will give them a reason to love the Lion City.
For first-time visitors to Singapore, these experiences will give you an unforgettable impression of the Little Red Dot.
Unforgettable things to do
1. See the last of rural Singapore at Pulau Ubin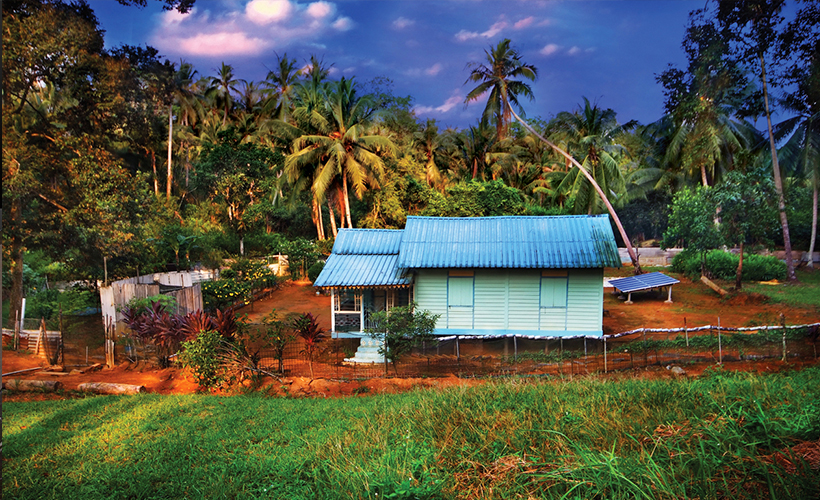 Singapore is so synonymous with the financial district that its surrounding islets, over 60 of them, are often forgotten. An island off northeastern Singapore, Pulau Ubin, is believed to be the last rural village in modern Singapore. Rustic and surrounded by nature, is a throwback to Singapore in the 1960s. Additionally, the mangrove habitats and secluded beaches make it a great place to explore nature. If you're lucky, you'll get to spot hornbills, wild boars, and sea critters like stingray and seahorses.
2. Order a Singapore Sling at the Long Bar in Raffles Hotel
A luxurious colonial-era hotel that's been standing since 1830s, a visit to the exquisite Raffles Hotel is a must. The Long Bar, a two-storey bar located in the hotel was once a rite of passage for visiting writers the likes of Rudyard Kipling, Ernest Hemingway, and Alfred Hitchcock. Now, it's better known as the birthplace of the 'national drink', the Singapore Sling. The Long Bar is also the only place in Singapore where you're allowed to litter – tossing peanut shells on the floor won't land you a fine.
(Note: The Raffles Hotel will be undergoing renovation works from January 2017 to June 2018. The Long Bar will be temporarily relocated to the Bar & Billiard Room.)
3. See rare animals at the Singapore Zoo
One of the best in the region, the Singapore Zoo is fun for both the young and old. You can observe their residents in open exhibits with hidden barriers, which means you get unhindered views of the amazing wildlife. You can get quite close, especially to the free-roaming primates and birds. The Singapore Zoo is also home the largest captive colony of orang utans in the world, and rare animals such as white tigers, mandrills, and a beautiful polar bear. Go on the Night Safari for a nocturnal tour of the zoo.
4. Take a walk at the Botanic Gardens
The Singapore Botanic Gardens was the country's first UNESCO Heritage Site, established in 1859 as a recreational garden and a centre for botanical and horticultural research. Within its forested compound, the National Orchid Garden boasts the world's largest orchid displays, with over 60,000 plants. There is also the Swan Lake (an actual lake, not the ballet) that is great for bird watching. On top of that, the country's oldest garden regularly holds free concerts, walking tours, exhibitions, and is a favourite among dog owners for evening walks with their pooches.
5. Shop till you drop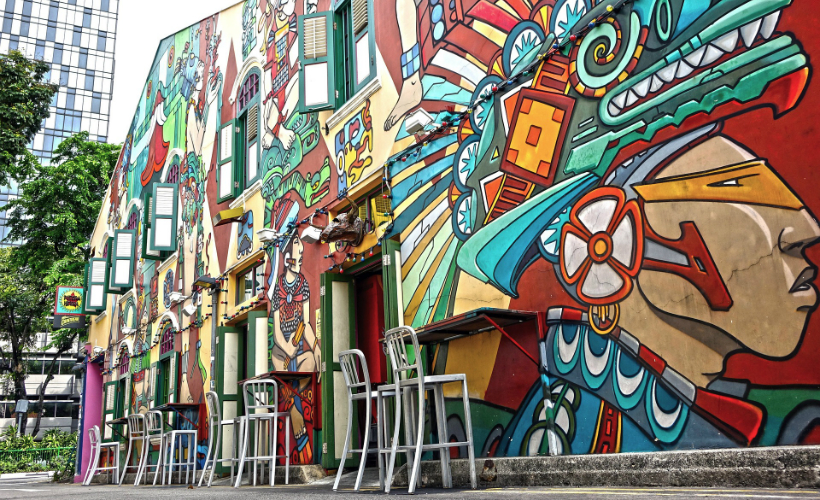 Singapore is a shopping heaven and the famous Orchard Road is its gateway. Always an exciting hive of activity, Orchard Road is filled with big brand boutiques and street label stores. For fun bargain hunts and quirky finds, stroll the vibrant streets of Haji Lane and Ann Siang Hill, where boutiques often carry items by local designers and artisans who bring a distinctive Singaporean flavour to their apparel and accessories, trinkets, and souvenirs.
6. Live, breathe, and eat art at the National Gallery Singapore
For a bit of culture, head over to the newly established National Gallery in downtown Singapore. Only a year old, it houses the world's largest public collection of local and regional art within two stunning heritage buildings – the former Supreme Court and City Hall – linked by a bridge. Even if you're not one for art exhibitions, make a stop here to admire the architecture and learn more about the nation's history.
7. Catch a free show at the Esplanade – Theatres on the Bay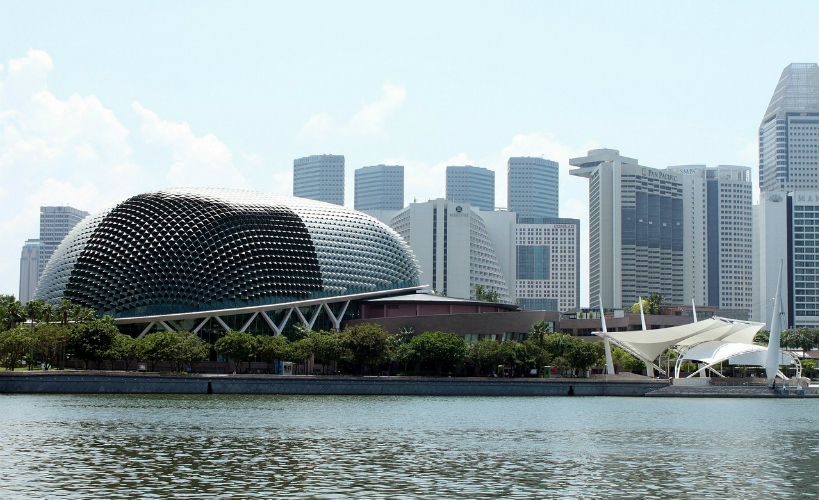 Continuing the art theme, visit Singapore's performing arts centre Esplanade – Theatres on the Bay. Since its inauguration in 2001, the Esplanade has given the financial district a breath of fresh air by turning the city into one of the world's busiest arts hubs. The Esplanade has a year-long schedule of fantastic event, from musicals and concerts to workshops and festivals. They often hold free programmes for the public too; open concerts held at the outdoor stage by the river is a crowd favourite.
8. Discover new flora and fauna at Gardens by the Bay
It's no accident that Gardens by the Bay is Singapore's number 1 attraction on TripAdvisor. The multi-award winning horticultural destination will leave you in awe at the extensive diversity of plants and flowers, and the sheer ingenuity that went into creating this stunning place. They have plants from every corner of the world, including some that you probably didn't even know existed. You are bound to discover something new and leave utterly impressed.
9. Go for an evening jog along Marina Bay
For a panoramic view that encapsulates the essence of Singapore, go to Marina Bay. The Singapore skyline is marked by the iconic Merlion, Singapore Flyer, and the boat-shaped Marina Bay Sands reflected on the river, all a testament of men's architectural glory. On any given day, you'll find tourist taking selfies with the Merlion, couples dining at restaurants that look out to this inspiring cityscape, and families lounging on the grass. Probably the best way to enjoy the Marina Bay is by taking a leisurely evening jog around the bay.
And that's just scratching the surface of what Singapore has to offer her visitors. Of course, we can't forget her world-class hotels and most importantly, great dining! Here are some quick tips to get you started.
Satisfying eating experiences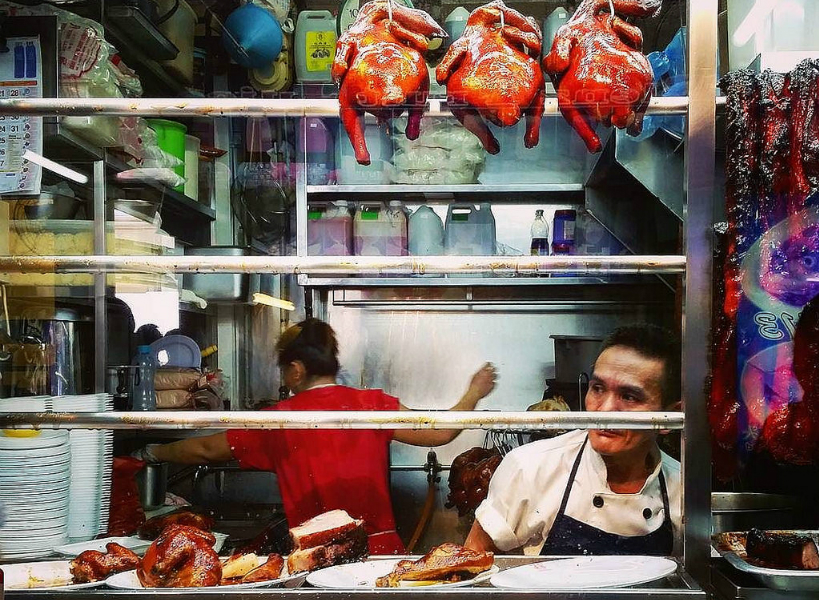 1. The enchanting PasarBella@The Grand Stand offers an eclectic mix of cafes, restaurants, fresh food markets, and hot food stalls dishing up a wide array of delicious European eats like wine cheese, pork roasts, paella, and more. Pair them with an equally exciting range of thirst quenchers, including craft beer, fine wine, and aromatic coffee.
2. Singapore is the only place in the world with Michelin-starred hawker stalls, and if you consider yourself a foodie, you won't want to miss out on them. Humble eats like the Hong Kong Soya Sauce Chicken Rice and Noodle, and Hill Street Tai Hwa Pork Noodle have now joined the ranks of the city's fine diners and are drawing long lines of hungry, curious folks each day.
3. Lau Pa Sat Festival Market at Telok Ayer is a true Singaporean landmark, not only because it's a food haven selling everything from char koay kak (pan-fried radish cake) to chilli crabs, but also because the octagonal-shaped building is an architectural highlight. At night, the street closes to vehicular traffic and transforms into the iconic satay street, where you can get your fill of Singapore's best meat-on-sticks.
Pampering stays
We asked our friends at Expedia, the hotel and flight booking experts, which hotels are best for couples, families, and staycations, and they recommend these 3 memorable stays within the business district:
1. The Westin Singapore has the highest hotel lobby in Singapore, with a view over the South China Sea. The hotel has lots of fun and free activities for guests, including Pilates by the infinity pool, food tours, and running groups. See photos and room rates here.
2. Renowned for being the city's first luxury boutique hotel, The Scarlet Singapore is nestled within Club Street and counts, among its neighbours, a cluster of specialty shops, wine bars, antique stores, trendy restaurants and art cafes. See photos and room rates here.
3. Swissotel The Stamford is one of the tallest hotels in South East Asia, and each of its 1,261 exquisite rooms comes with a private balcony affording unrivalled views. On a good weather day, you might even catch a glimpse of nearby Malaysian or Indonesian islands. See photos and room rates here.