Although some international travel is now allowed, the approval, testing, and quarantine processes can make the travel experience cumbersome and anxiety-inducing. Many Malaysian destinations are worth adding to your 2022 travel list if you're not ready for all of that.
Based on Agoda's travel data, Malaysians are still keen on well-known domestic tourist spots. Below are the top 10 most booked local destinations based on Agoda's September 2020 to September 2021 booking data, and our take on why these local destinations are awesome and worth revisiting (over and over).
1. Kuala Lumpur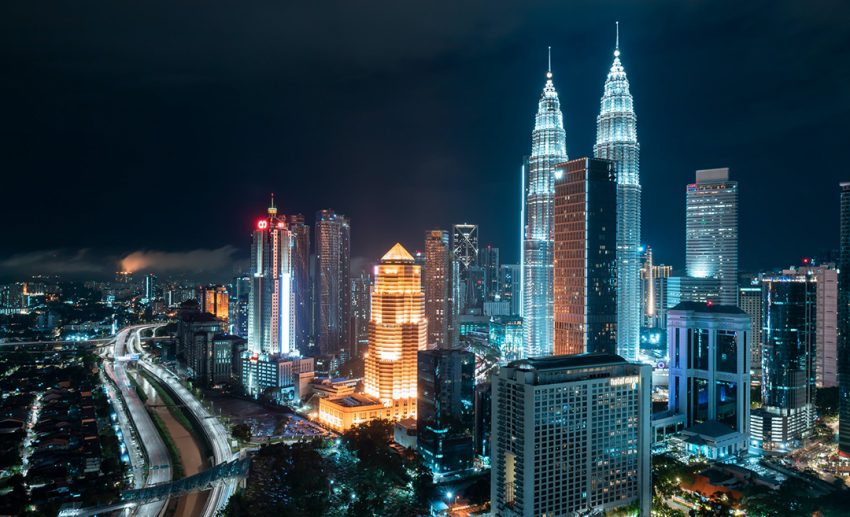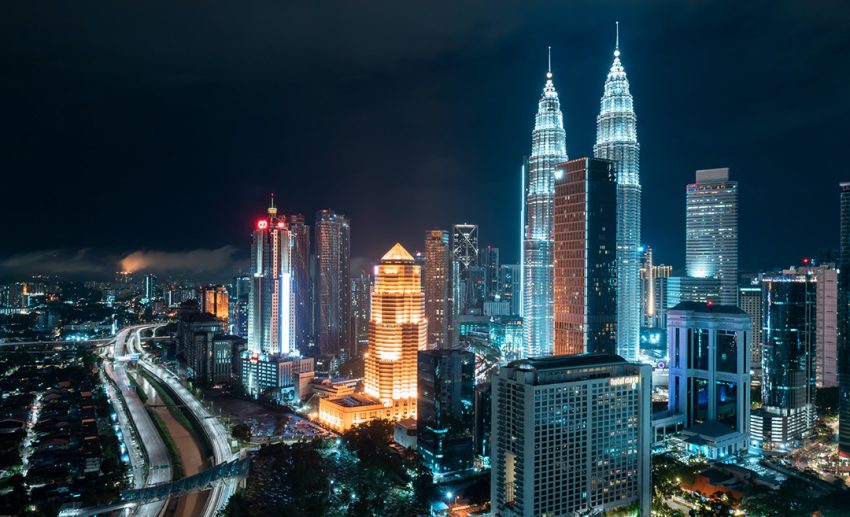 You might be thinking, "Of course, Kuala Lumpur (KL) is the most booked destination, but is it that exciting?" Well, we're here to change your mind. First of all, there's tonnes of shopping to do in Bukit Bintang — the shopping district of KL. If you're more of a café-hopping kind of gal, here's a list that will bring you on an adventure through downtown KL.
Many hip and trendy hotels have popped up in the city, like MoMo's Kuala Lumpur, The Chow Kit, and Kloe Hotel. For a super luxurious stay with a bathtub view of Kuala Lumpur city, we've got you covered here.
Still not convinced that KL is your next travel destination (or staycation spot)? There are many religious, cultural, and heritage tours where you can be a tourist for the day and learn more about KL city at the same time. For nature lovers, there's the Zoo Negara, Kuala Lumpur Bird Park, Butterfly Park, and the Orchid and Hibiscus Gardens to explore.
Most importantly, the best thing about exploring downtown is how accessible most places are by public transport!
2. Penang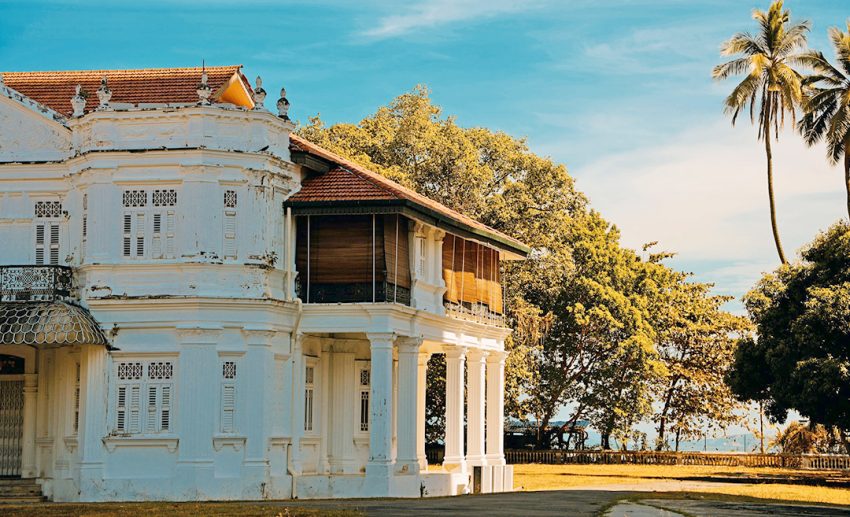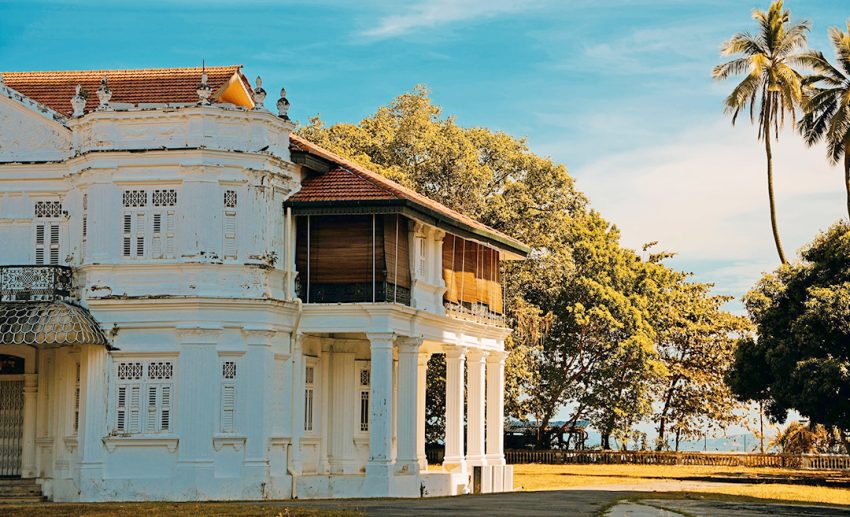 Ah, Penang! You can't speak of this state without thinking of all its food. Being one of Malaysia's best food havens, you also can't leave here without sampling at least a handful of dishes. Assam laksa (fish-based sour soup and noodles), Penang white curry mee (curry noodles), char koay teow (fried flat rice noodles), rojak (mixture of sliced fruits and vegetables served with dressing), and the list goes on. We're honestly already salivating from just the thought of these foods.
Besides the food, Penang is also a treasure trove of heritage places. Peranakan heritage mansions like Cheong Fatt Tze, Chinese temples, and street art, are dotted in and around George Town. Explore Batu Ferringhi Night Market, Hin Bus Depot, Penang Avatar Secret Garden, 3D Trick Art Museum, and Penang Hill.
For hotels, you can book quaint stays like 23 Love Lane, Armenian Street Heritage Hotel, or Cheong Fatt Tze for a heritage-filled immersive experience. There are pretty yet budget-friendly stays too!
3. Johor Bahru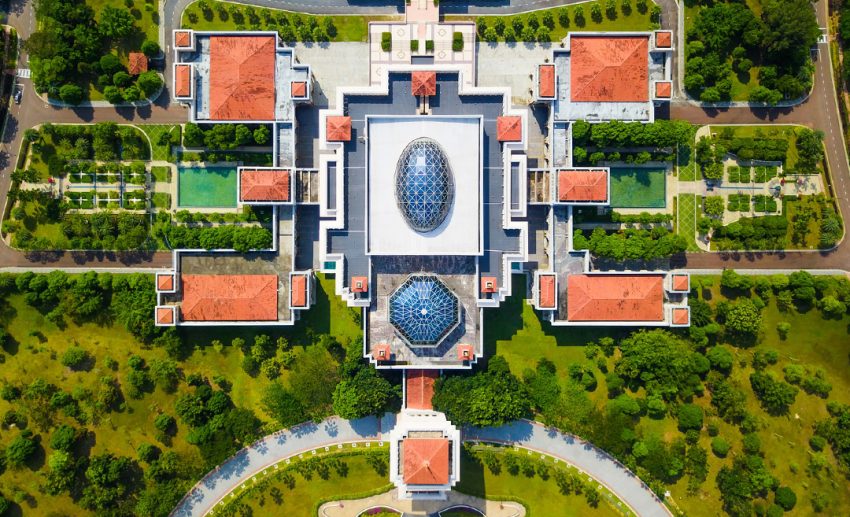 Sure, some of us put up a night in Johor Bahru as a pit stop before heading to Singapore the next day — but the next time you do that, maybe take a few days to explore Johor Bahru as well!
For some family activities, there's (of course) Legoland, the Johor Zoo, and Danga Bay. When it comes to heritage, there are a lot of antique shops located along Jalan Tan Hiok Nee, the Johor Bahru Old Chinese Temple, Johor Bahru Kwong Siew Heritage Gallery, the Arulmigu Sri Rajakaliamman Glass Temple, and Sultan Abu Bakar State Mosque.
If you love shopping, check out the Johor Premium Outlets, where you can find a huge range of international and local brands sold at competitive prices.
Outdoor lovers, take an evening stroll at Taman Merdeka, hike to Tasik Biru, or take a boat ride at Kota Tinggi Firefly River Cruise.
4. Melaka
This state needs no introduction. Known for its red buildings, Jonker Street, and chicken rice balls, many of us choose Melaka as a familiar nearby local holiday. Here's a mini walkthrough of the heritage city for those unfamiliar.
Most of its historical places are accessible and located in the town centre within walking distance — Christ Church Melaka, The Red Square, St Pauls Church Melaka, A' Famosa Fort, Cheng Hoon Teng Temple, The Maritime Museum, and Naval Museum Melaka.
Jonker Street comes to life at night, and here's where you can hunt for souvenirs and sample the incredible street food. You have to try the baked fish grilled over a charcoal fire at the Portuguese Settlement for seafood.
5. Kuantan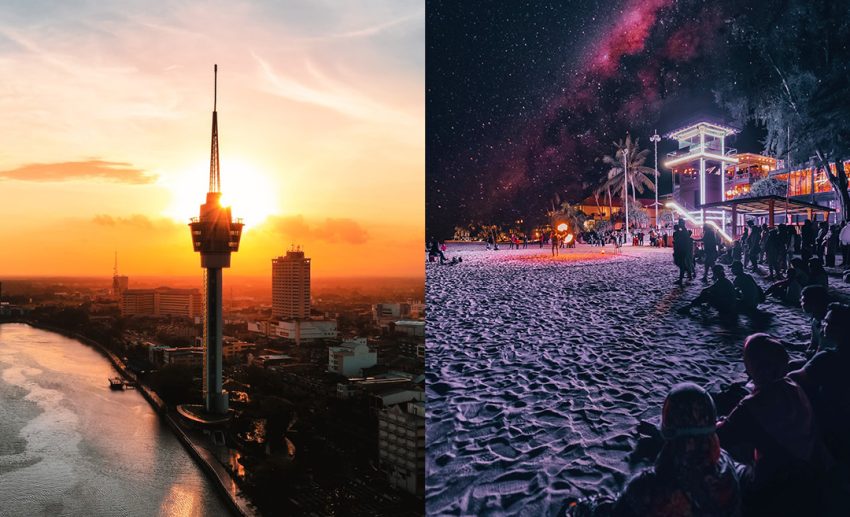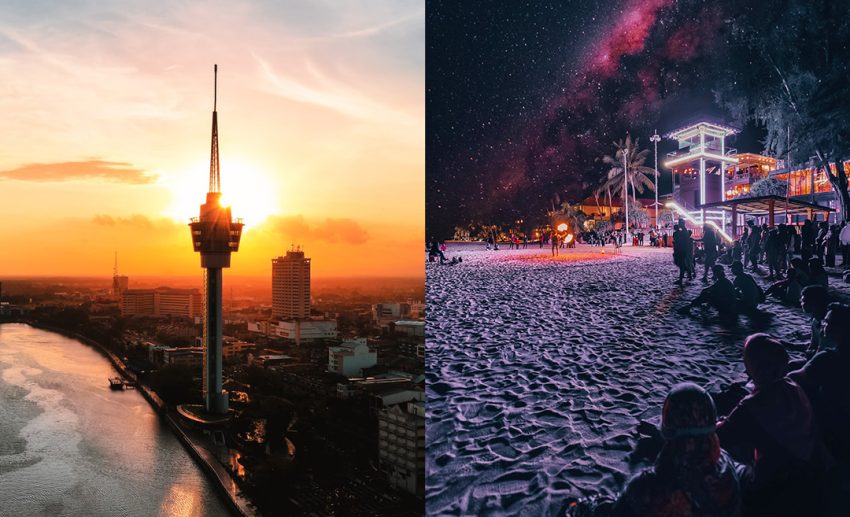 Kuantan is a beachside town located on the east coast of Peninsula Malaysia in Pahang. The beaches most commonly visited are Teluk Cempedak, Beserah, Batu Hitam, and Cherating.
Local cuisine here is a must-try as well. The famous rice dish here is nasi kukus (freshly-steamed rice served with your choice of protein). Meanwhile, seafood signatures like keropok lekor (deep-fried fish sausage) and patin tempoyak (river catfish cooked with durian paste) cannot be missed.
Surfing is the most popular water sport in Cherating during monsoon season —visit Cheratingpoint for more information on classes and wave forecasts.
6. Kota Kinabalu
For the adrenaline junkies, this city is a mere pit stop before they conquer Mount Kinabalu. Of course, this capital city of Sabah has so much more to offer than the famed mountain peak. Colloquially known as KK, it is the perfect destination for the outdoorsy and Old World charm traveller.
From Jesselton Point, you can take an island hopping tour exploring the Tunku Abdul Rahman Marine Park islands. Other city adventures include exploring Jaya Street Market for souvenirs and local produce, Jesselton Artisan Market (held once a month) or a half-day tour of KK city.
Foodies have to sample the coastal city's seafood or join a tour of a countryside village while learning how to cook and eat local delicacies.
7. Ipoh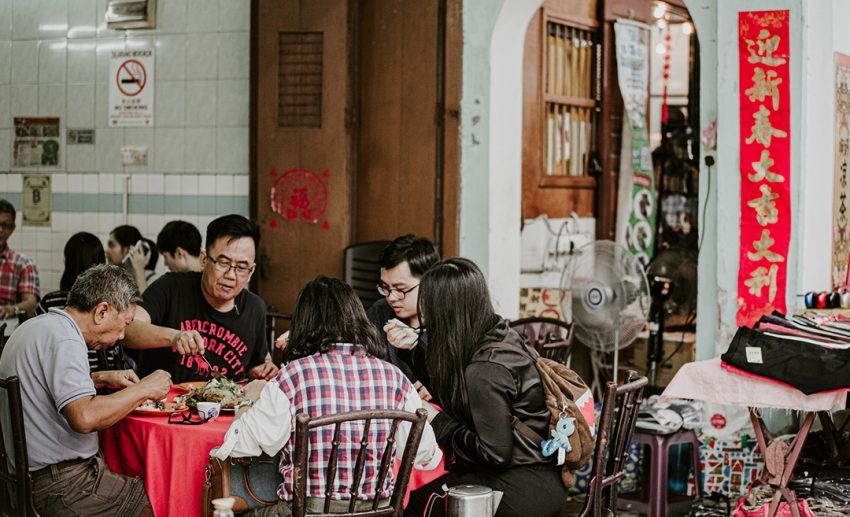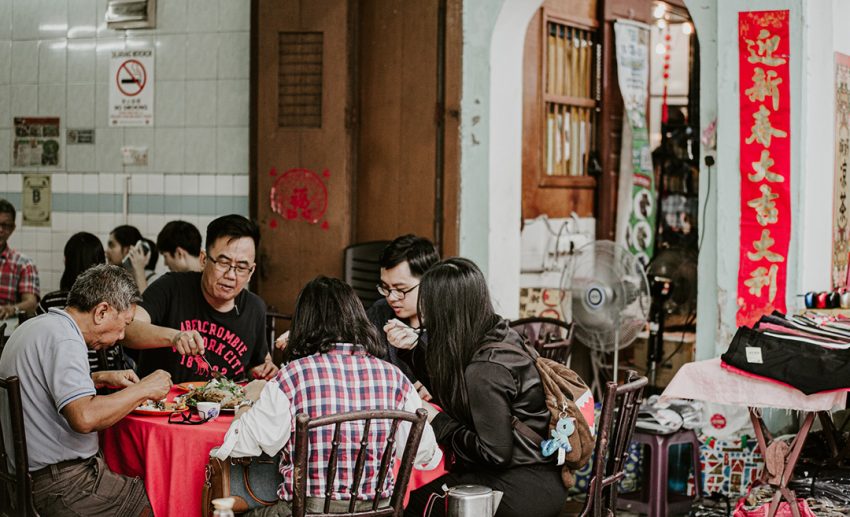 We're noticing a trend — Malaysians will travel for food, beaches, and heritage. In the case of Ipoh, our guess is for the former and the latter. We'd describe Ipoh as a toned-down version of Melaka, with the amazing food available and its historical shophouses.
While boutique stays and modern cafes are popping up around, you can't leave this city until you've tried the local foods like nga choi kai (bean sprouts chicken), Ipoh white coffee, and kai see hor fun (flat rice noodles with shredded chicken), to name a few.
Besides food, take a heritage day tour to see places like the mysterious Kellie's Castle, cave temples Kek Lok Tong, and Sam Poh Tong. #SapotLokal by purchasing souvenirs and local crafts at Kong Heng Square and Concubine Lane.
8. Kuching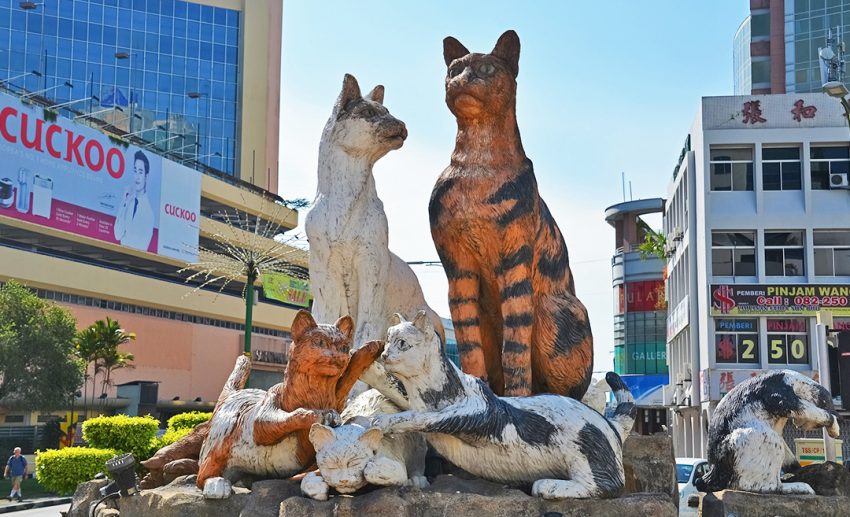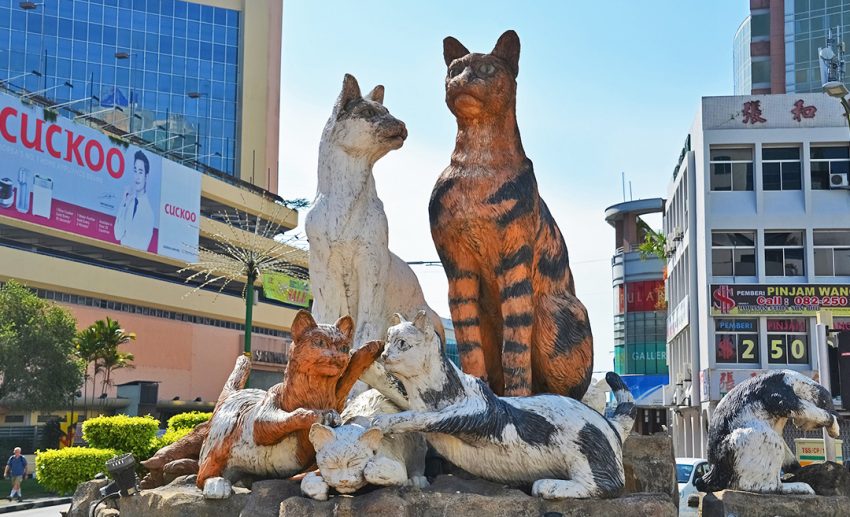 Culture, food, coffee, and fauna! Start your trip by getting to know Sarawak in half a day at the famed Sarawak Cultural Village. This award-winning living museum houses nine authentic replica buildings that represent the major ethnic groups in Sarawak.
Also, you haven't been to Sarawak if you don't try Sarawak laksa (noddles with shredded chicken and various condiments)! Other signature local dishes you can try in Kuching include kolo mee (dry noodles typically served with pork and shallot), ayam pansuh (chicken cooked with tapioca leaves, stuffed in a bamboo shoot, and cooked in a pot of soup), and umai (traditional Melanau dish of sliced raw fish mixed with onions, chillies, vinegar, salt, and lime juice).
When you're strolling around town and the Waterfront, you'll find plenty of cafes and handicraft stores. For some sunbathing and sandy beaches, try Pasir Pandak and Pasir Panjang.
9. Cameron Highlands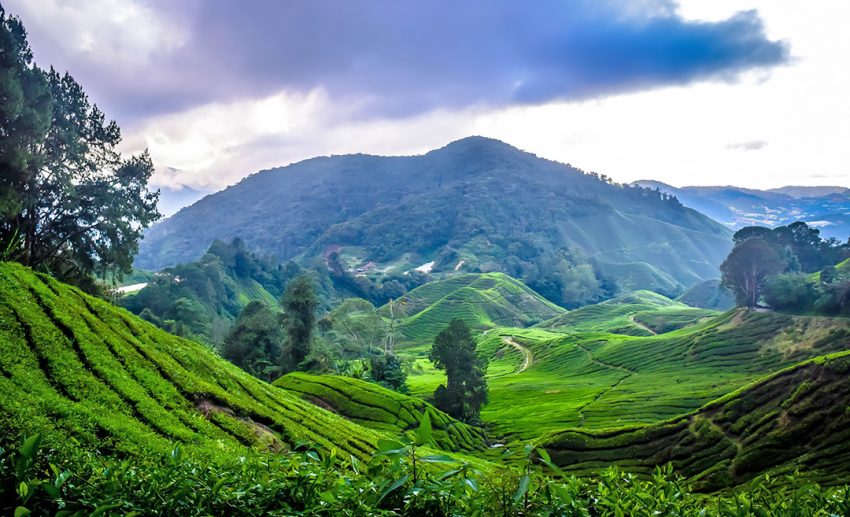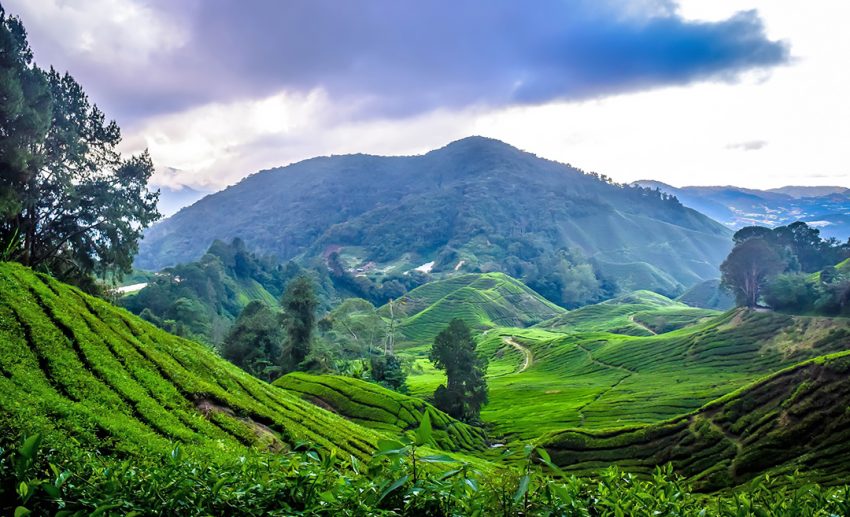 Our tropical bums sure love chilly escapes. We suppose this is another popular destination that needs no introduction, but of course, we'll brief you through the highlights. To sum it all up in three words — strawberry, tea, and chilly.
Cameron Highlands will flood you with strawberry-based food products and souvenirs the likes you've never seen before. Visit the BOH Tea Centre, strawberry farms, plant nurseries, and the night markets for your fix of all things fresh and green. If you're craving more adventure, visit the Mossy Green Forest for a hike. Pro tip: avoid getting lost, follow the marked routes, and go in the daytime.
Finish off your night with a steamboat dinner in the perfect nippy weather.
10. Kuala Terengganu
Kuala Terengganu jumped two spots to gain the number 10 spot for most-booked Malaysian destination this year, topping Port Dickson and Langkawi in the process. Home to the local classic keropok lekor (deep-fried fish sausages), this east coast city is laden with turquoise oceans and many beautiful islands.
Islands you should check out are Pulau Rhu, Pulau Rawa (not to be confused with the one in Johor), Pulau Bidong, Pulau Susu Dara, Pulau Lang Tengah, Pulau Kapas, and Pulau Tenggol. All ready to wow you with their white sandy beaches and clear waters.
If you're on the man-made island of Wan Man, visit the Crystal Mosque. This architectural structure is made from steel, glass, and crystal, and changes in colour throughout the day as the domes reflect the surrounding natural light.
Wow, we've barely scratched the surface of these 10 domestic travel destinations. There's so much more to see and marvel at in each town and state. As international travel remains uncertain and messy, let's continue to explore our backyards while supporting our local travel industry.