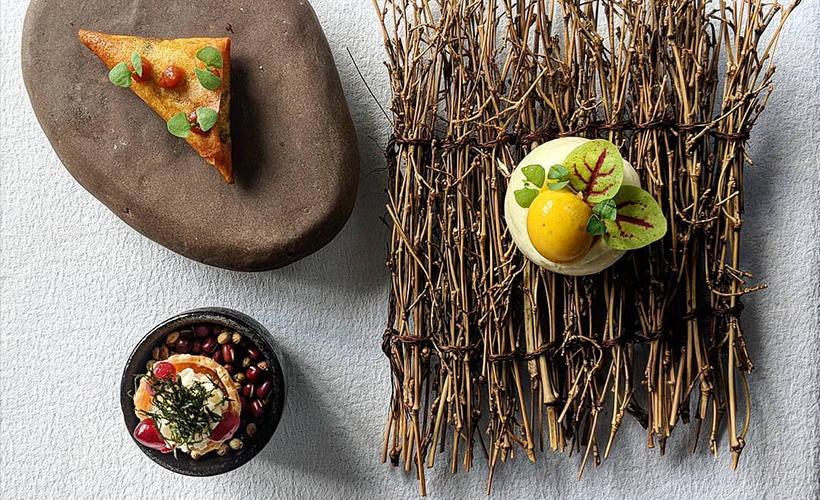 If there's one thing that Malaysia can pride itself over, it's being a melting pot of cultures. And if the food is anything to go by, this diversity is apparent in the myriad cuisines available all over the country's vibrant capital city, Kuala Lumpur (KL). 
While you'll find local flavours of Malay, Chinese, and Indian food easily, with KL being such a cosmopolitan city, you see plenty of other international cuisines take centre stage on the local food scene. Here are the restaurants that serve up either the most unique or authentic gastronomic experiences that allow you to taste the world in KL in whole new ways. Look out for a little bonus at the end!
England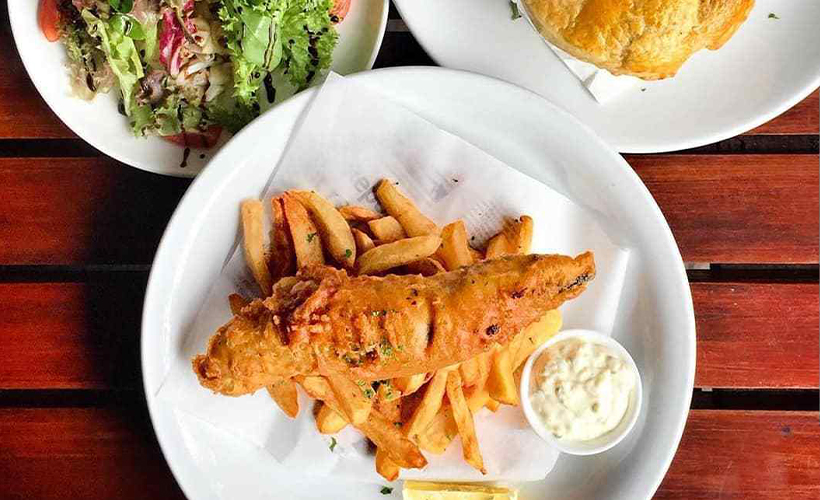 If you've got a hankering for a good ol' Sunday Roast or traditional fish and chips, head over to The Magnificent Fish & Chips Bar. Easily the best chippy in the city, we can promise that you won't be disappointed. 
Choose from Barramundi, Icelandic Cod, Norwegian Halibut, or the catch of the day fried in a crunchy homemade batter and served with thick steak chips for the classic pairing that's fish and chips. Meanwhile, pie fans will definitely want to indulge in the creamy, steamy, and flaky Cumberland fish pie. For the Sunday roast, pick either lamb or beef served with a side of veggies and – what else – but Yorkshire pudding! It really doesn't get any more English than this. 
India
Step away from the mamak stall and discover Indian food in a whole new way. A fine dining alternative to the usual banana leaf rice and roadside rotis, Nadodi takes their guests on a truly immersive journey along a well-worn path once navigated by nomadic tribes. The gastronomic journey kicks off at Tamil Nadu before moving on to Kerala, and culminating in Sri Lanka. When here, you can select from one of three degustation menus that transform traditional dishes into something vibrant, engaging, and modern. 
Our favourite course has to be the Nadodi Globe – a stunning feast for all the senses masterfully put together by Chef de Cuisine Sricharan Venkatesh (formerly of Bangkok's award-winning Gaggan). This sees a bright and tangy chicken kola urundai curry topped over a bed of Sri Lankan Maa-Wee rice. 
Sri Lanka
Besides sambols, hoppers, and chutneys, Sri Lanka is also famous for their seafood. Specifically, their crab curries. Get authentic tastes of the Indian subcontinent with a visit to the newly-opened The Lankan Crabs, or the long-standing go-to for Lankan food Aliyaa Island Restaurant & Bar. Your favourite will boil down to whether you like the sweetness, moisture, and delicate texture of The Lankan Crabs' flower crabs, or the distinct tastiness of Aliyaa's mud crabs that are perfectly complemented by the traditional Jaffna-style spicy sauces.
Thailand
Tucked away in one of KL's fringe neighbourhoods is one of the city's best Thai restaurants for traditional and quality eats. La Moon Thai Restaurant's menu boasts all-time favourites like their tom yum (there are three levels of spiciness and you may opt for creamy or clear), a confit duck leg bathed in a beautiful homemade tamarind sauce, and a perfectly-flavoured classic green curry with either cockles or chicken. 
For something closer to the heart of the city, Erawan in DC Mall dishes out fine Thai cuisine (and they deliver!). Choose from indulgent offerings like codfish in coconut sauce, tropical fruit curry, and fishcakes made with Spanish mackerel patties. The devil is in the details when it comes to food in Erawan, as even a dish as simple as fried chicken is first marinated for 48 hours in a special marinade before being fried up and served with a side of homemade Thai chili jam.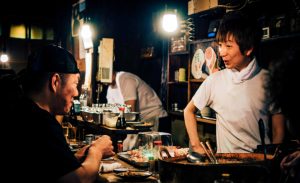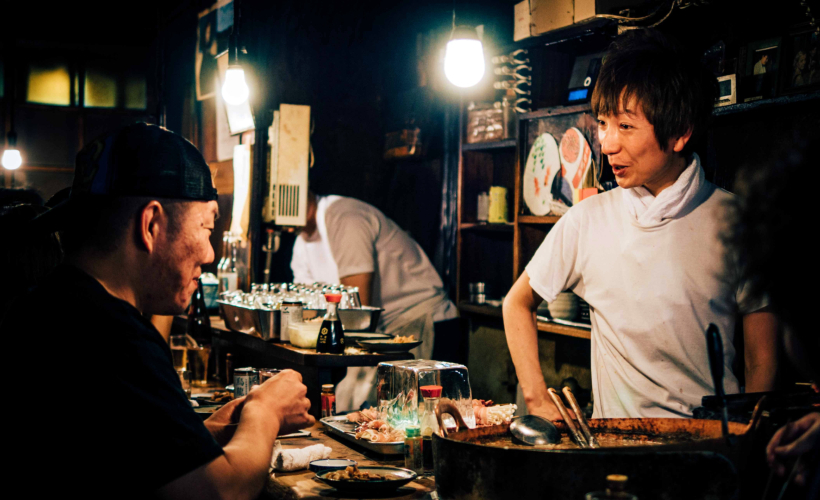 Has this list so far got you itching to travel for food? At some point, the world will open its doors again (fingers crossed), and when it does,
here are some tips on how to eat your way across the globe.
France
It's not particularly easy to find impressive French food in KL, but a meal at Entier or Cilantro will never let your tummy down. The concept at Entier is that nothing goes to waste. From nose to tail and root to crown, every part of the produce is used as Chef Masahi and his team maintain their commitment "to people, plate, and the planet." This makes perfect sense considering how the restaurant's name translates to 'entire' in English. While dining here expect to see local and imported ingredients highlighted with French flair. The must-tries for us is really anything cooked on their Josper grill – the côte de boeuf (rib steak) drizzled with café de paris sauce, and whole fish slathered in raspberry herb butter, spinach, and lemon dashi. Yum!
Meanwhile, offering French food with a Japanese twist is one of KL city's pioneer fine dining institutions – Cilantro. This award-winning establishment is largely inspired by French cooking, as Chef Takashi Kimura applies a raison d'être (reason for being) to the beautiful plates of food he creates. In short, his culinary concept works, as diners are treated to wondrous orchestrations like the cold capellini with sea urchin and sweet prawns, and lightly cured tuna cubes over Uonuma rice. 
Japan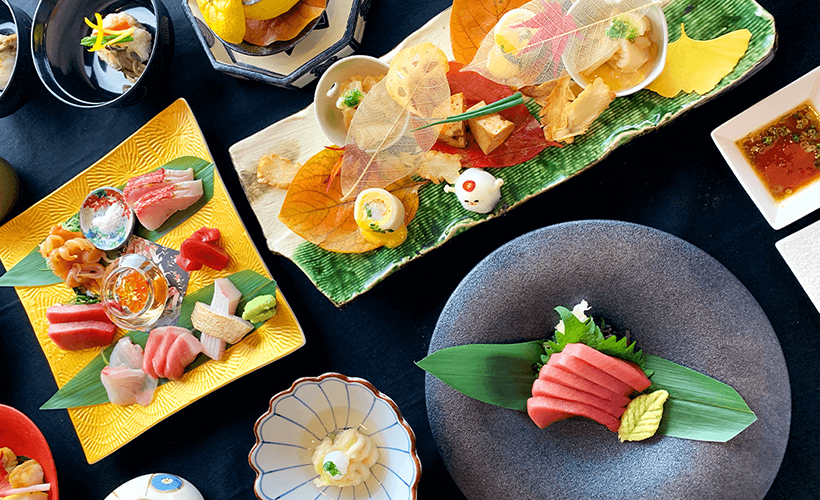 Suffice to say, Japan is any foodie's paradise. While you'll need to head to the land of the rising sun for lesser-known eats, you can get an authentic sushi experience here in KL with an omakase meal, where the chef selects which dishes they will serve you. The places to beat are Hanare and Oribe. 
What sets Hanare apart from other Japanese restaurants is that the quality produce is hand-picked and air-flown twice-weekly from the likes of Tsukiji Market by the restaurant's own staff. Omakase fare is usually very simple; there's no hiding behind an abundance of sauces, and you'll be sure to taste an ingredient's natural flavour complexity due to its freshness. Meanwhile, in Oribe, go for gold and tuck into their Special Omakase that features seasonal plates – definitely for anyone with discerning taste.
A final tip when enjoying an omakase meal – sit at the counter. When you 'make friends' with the chef, he'll be more than happy to serve you off-menu items or put together the donburi of your dreams. 
Korea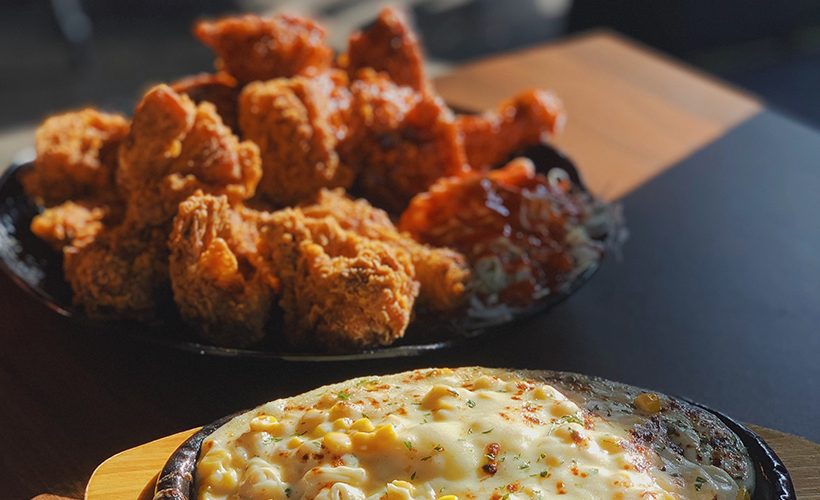 Ah, Korea! A land filled with amazing street eats and weirdly wonderful cafes. But of all the delectable things to sink our teeth into, what whets our appetite the most is the Asian equivalent of KFC – Korean fried chicken! This is food for the soul and you can take comfort that we've made it a personal mission to hunt for the best one and our favourite is Yes Chicken. Spicy, sweet, salty, crunchy, garlicky, aromatic, moist, vibrant, and packed with flavour are just some of the ways to describe the fried chicken here. What's to love is that for a mere RM20 (approximately USD5), you can pair any chicken dish of your choice with a hotplate of sizzling, melted cheese strewn with corn.
Italy
When it comes to classic Italian fare, it's always pizzas and pasta that come to mind, and the two restaurants that do these well are Tatto and Nero Nero respectively. For more than a decade, Tatto has delighted diners by freshly preparing delicious hand-tossed pizzas in their traditional pizza oven. Toppings remain traditional too, with 15 kinds to choose from. 
On the pasta front, Nero Nero is an Italian bistro decked out to take you to the streets of Puglia or Tuscany. Here you can bet that your taste buds will be transported to another place with hearty flavours and perfectly-textured homemade pasta. What we appreciate the most about the food here is that the menu showcases dishes that feature seasonal produce from regional vendors, spelling freshness and quality every time. Our favourite pasta here? Definitely the Plin Piemontesi – bite-sized ricotta- and spinach-stuffed Piedmont-style ravioli that's been sinfully sauced with butter, sage, and truffle pecorino cheese.
China
Wow… where to even begin? Whether it's seafood, noodles, or even our own melange of Malaysian-ised Chinese fare (think Peranakan food), there are just too many amazing restaurants in KL to choose from when it comes to Chinese cuisine. To make things easier, we've narrowed it down to an assortment of food that's quintessentially Chinese – dim sum! 
Of course, there are also many places you can enjoy these bite-sized morsels of deliciousness, but the favourites remain Shang Palace and Luk Yu Tea House. Both are fine establishments (and halal) that offer a wide array of dim sum to choose from. Their menus include classics like siew mai (shrimp and minced chicken dumpling), har gow (prawn dumpling topped with scallop), and xiao long bao (soup dumpling). There are also unique iterations of archetypal dishes such as the durian pancake that you can indulge in for dessert when at Shang Palace. 
Mexico
When it comes to Mexican fare, KL has its fair share of dining options, but Fuego at Troika Sky Dining definitely comes up tops. Serving up South American soul food with modern twists and turns, dining here is a celebration of life and food with large sharing plates, monster-sized slabs of perfectly-grilled meats, and an entire list just for their guacamole selection (the smoked eel guacamole is perfection). 
Don't miss out on KL's best tacos too, especially the perfectly-balanced fish tacos of buckwheat battered barramundi, fresh arugula, and dollops of yuzu aioli, topped with a bright jalapeño and pear salsa. Oh, and have we mentioned the view? It's to die for!
Australasia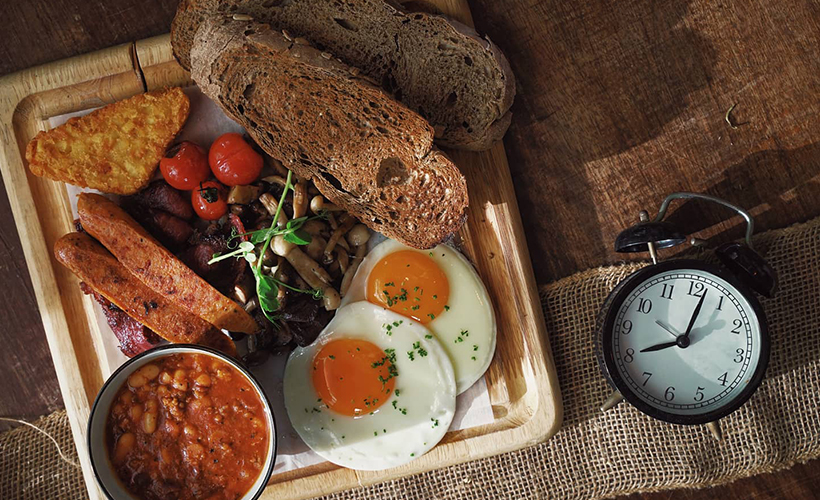 Where now? Australasia essentially comprises of Australia and New Zealand, and is a part of Oceania. This region is rich in unique natural produce, and you can get a taste of the Tasman Sea at The Red Beanbag. This lovely brunch spot near Publika boasts an ethos similar to the ones of restaurants you'll find in Australasia – everything is homemade where possible, everything is fresh, and every dish is unique. 
For instance, their take on the eggs benedict – this features The Red Beanbag's own house-cured salmon topped with ikura, wilted Australian baby spinach, and sautéed mushrooms over fluffy French toast drizzled with hollandaise and served with two yummy runny poached eggs. 
BONUS
Malaysia, elevated

 
Can't have a listicle without our home country in it, now can we? There's been plenty of hype surrounding Dewakan since they first opened their doors in 2015 – and every single ounce of it is warranted. Under the stewardship of Chef Darren Teoh, Dewakan became the first Malaysian restaurant to land a spot in Asia's 50 Best Restaurants at number 46. This accolade hasn't come easy, but it's clear to see why Dewakan made its mark. 
Through meaningful cooking, Chef Darren has taken the finest and rarest Malaysian produce from the sea, mountains, jungle, and farms, and explored new ways to encourage a deeper appreciation for the land and culture. Dewakan has two tasting menus to select from – the 16-course Kayangan and nine-course Nusantara. Just as its name suggests, Dewakan really does serve food for the gods (dewa means god, while makan means eat in Malay).
Follow Zafigo on Instagram, Facebook, and Twitter. Sign up to our bi-weekly newsletter and get your dose of travel tales, tips, updates, and inspiration to fuel your next adventure!