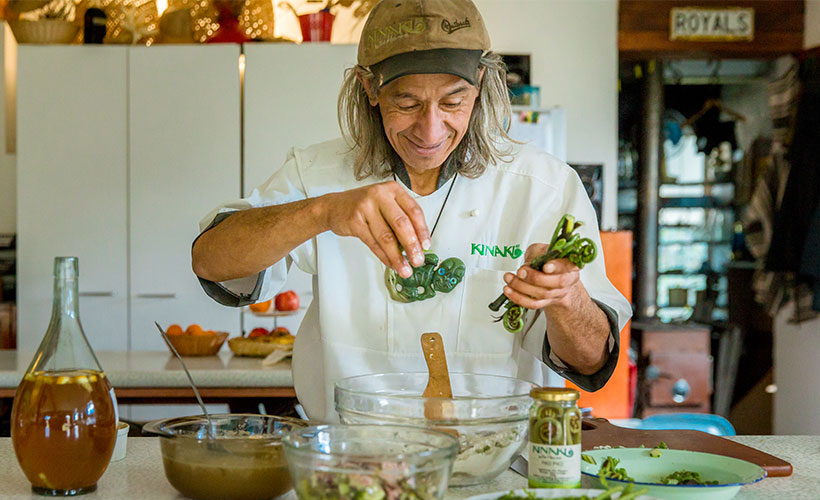 When I first went to New Zealand, naturally all I was expecting to focus my efforts on was cramming as many of the gorgeous sights and sounds of the north and south islands. Although, yes, on the one hand, Mount Aoraki's Hooker Valley hiking trail and Milford Sound's cliff-side waterfalls blew me away, one of the things that left a lasting impression on me was the people of New Zealand.
To put it succinctly, I don't know a friendlier or more hospitable people than the Kiwis, and (not to boast, but) I've been to my fair share of countries. Warm, sincere, and ever-so-gracious, New Zealand's locals simply shine with friendly banter and wonderful conversation over food and drink. Whether it be in Larnach Castle's majestic reading room or the True South Dining Room of The Rees in Queenstown. Honestly, they even manage to make small talk enjoyable.
How'd I come to break bread with the locals, you ask? Luckily for me, as a Malaysian journalist, the way to my heart is through my stomach and my hosts made me feel welcome by feeding me. That's how I learned about the magic of manaakitanga – the Māori act of welcoming and sharing.
One of the ways in which locals share their unique hospitality is through food, and New Zealand is known to have some really good fare that draws influences from the world over. However, the culinary traditions of New Zealand's Māori people are extra special. Here are some of the ways you can experience it for yourself:
Waka on the Waitemata, Auckland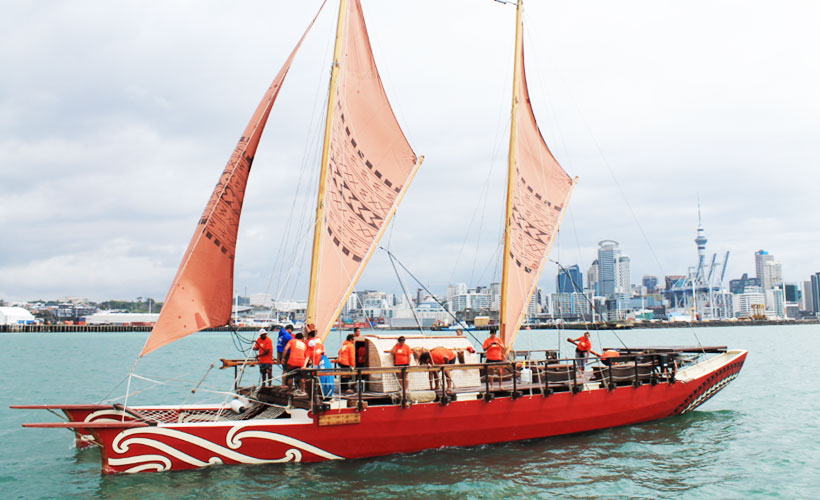 Just along the beautiful Waitemata Harbour in Auckland, New Zealand's largest and most cosmopolitan city, is a new cultural experience. Waka on the Waitemata marries history with tradition with an unparalleled culinary experience. The combo features a waka (traditional canoe) voyage as the setting to a sumptuous feast while the host – The Big Foody – tells tales of the ancient waka migration across the vast Pacific Ocean to the shores of Aotearoa. The Māori cuisine on this boat ride showcases the hangi (earth oven) and seafood seasoned with native herbs and spices. Expect to see stunning views of the Hauraki Gulf Marine Park along the way.
Charles Royal's Māori Food Tour, Rotorua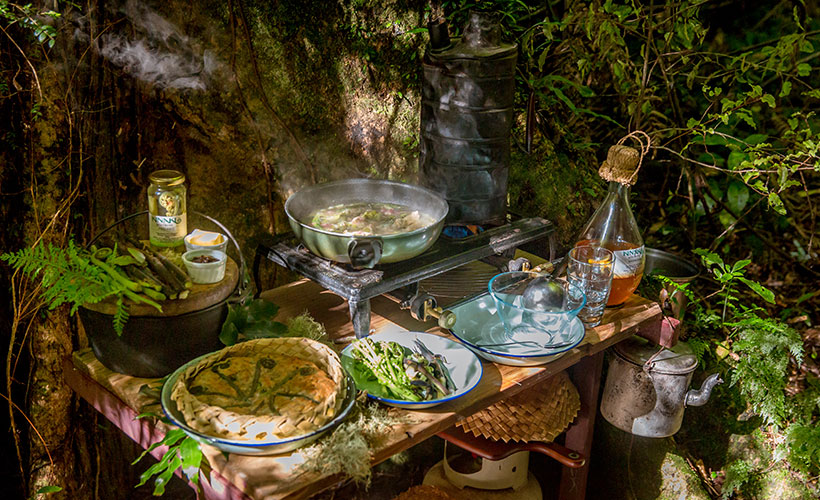 For those of you who enjoy gourmet eats, you'll be in good and knowing hands with Māori chef Charles Royal. Considered an expert in local flavours, Royal'sMāori Food Tour will transport you to a different time with a foraging tradition that entails gathering pikopiko (fern fronds), horopito (Māori bush pepper), and kawakawa (Māori bush basil) from the bush encircling the beautiful Lake Rotoiti. While doing so, Chef Royal will demonstrate how the Māori lived and survived on the bounty of the land.
Suffice to say, you've got to work for your meal, but it's all worth it as it comes together in a delicious array of kawakawa shortbread, forest-infused dips, freshly-trapped eel, kawakawa chicken, and horopito hot smoked beef. Of course, everything's got to end on a sweet note. Your meal will culminate with a visit to the geo-thermally heated Soda Springs pools for a relaxing soak. Something you'll need after all that foraging.
---
In the spirit of manaakitanga, Kiwi cuisine can be enjoyed by everyone! Click below for halal food options:
---
Treetops Estate Wild Food Cooking, Rotorua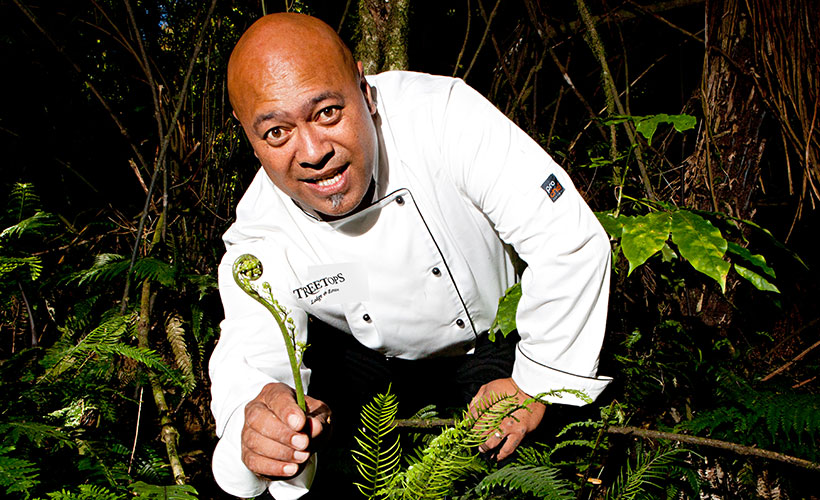 Have a meal on the wild side and pick out what you'd like to eat. Nestled in the heart of a vast 2,500-acre estate, exploring Treetops Estate is a 4-wheel drive trip through a forest filled with wild deer, pigs, and game birds. Even if you're pescatarian, there's something for you as you visit streams and waterways teeming with trout, freshwater crayfish, and eels. Once you're done foraging for native bush delicacies, herbs, and spices, it's time to head back to the Treetops Kitchen, where world-class chefs will combine the ingredients you picked into memorable meals. Food aside, there's plenty to do on this vast estate, like hiking, horse trekking, hunting, and archery.
NativConnectionz, Whakatane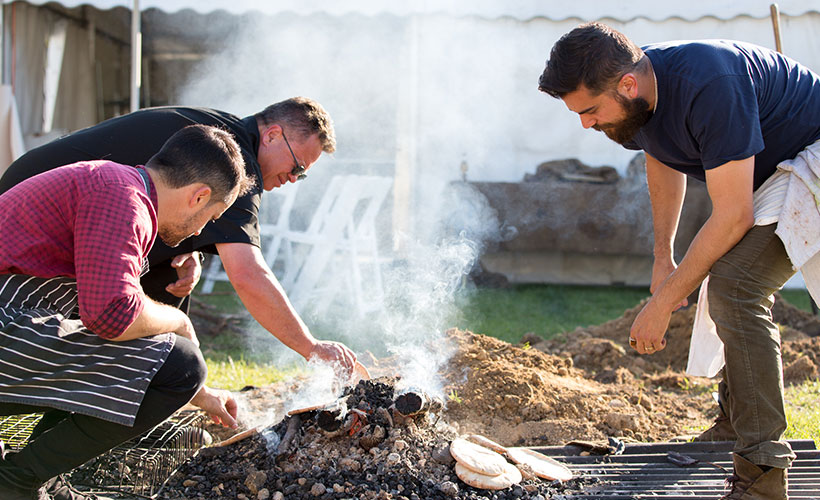 This experience really allows guests to get back to Māori roots. First of all, the NativConnectionz tours happen in a place hugely significant in the history of Māori cuisine and manaakitanga. In the Māori village of Wairaka, you'll be invited to a family homestead situated on the ancient site of the garden of Matirerau. This is where New Zealand's first kumara (sweet potato) was planted nearly 800 years ago.
Next, hangi time! Instead of watching the local folk do all the work, you get to actually create a hangi. Once that's done and your meal is being steamed to perfection, you'll get to listen to the ancestral tales of Whakatane's ancient history. Finally, as all good things come to those who wait, you'll get to savour an unforgettable meal of slow-cooked pork, chicken and beef with kumara, potatoes, pumpkin, and stuffing before calling it a day.
Totally Tarawera, Rotorua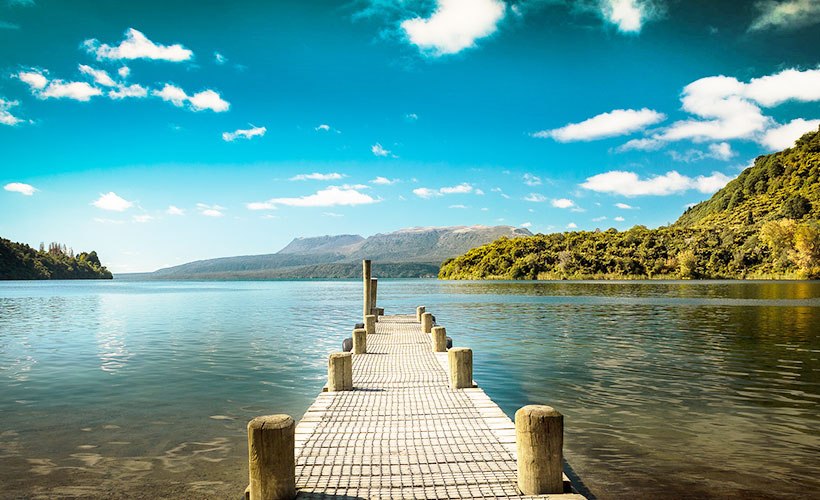 This tour is in a word — legit. Here, you'll be led by host Karen Walmsley — a descendant of the local Tuhourangi people and Guide Sofia, one of Rotorua's celebrated Māori guides — on a journey to experience Māori manaakitanga, history, and culture. Of course, you'll also be sinking your teeth into authentic and home-cooked Māori kai (traditional food) as you see how families here live among bubbling hot pools and enjoy a dip in geothermal waters. You get all of this while surrounded by the breath-taking landscape of Lake Tarawera's crystalline waters with the colourful volcanic slopes of Mount Tarawera watching over you.
22801, 29864, 26745
Get all the latest travel stories from Zafigo. Follow us on Facebook, Twitter, and Instagram.