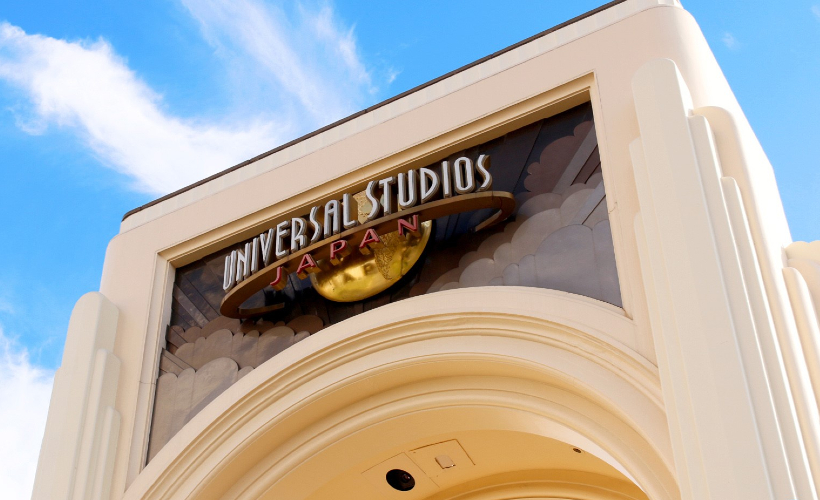 Just like the rest of the world, we are not travelling during this COVID-19 pandemic, but we hope you turn to Zafigo as a source of inspiration for your future travels. Please stay safe and adhere to any quarantine and movement control orders that have been imposed in your country.
A visit to Universal Studios in Japan is really like going to nine different fantasy worlds in one day. Trumped in popularity only by Disneyland, and similar to the Universal Studios in the United States, this theme park is run with Japanese efficiency, making a trip there a thoroughly enjoyable experience.
Lay of the land
The park is roughly built in a large circle so that you can move from one section to the next, ending up where you started. While this is quite efficient, you might need to move through an area, visit a different attraction, and then return to see a timed event or ride – more on this later.
The first zone you enter once you are through the gate is Hollywood. Here, the arcade area has a bunch of shops and restaurants. If you turn right out of the arcade you will get to some rides. Hollywood Dream – The Ride is an exciting roller-coaster while Hollywood Dream – The Ride – Backdrop is a roller-coaster that goes in reverse. Yes, you ride (and drop) backwards!
Next, you will enter Universal Wonderland. This area is great for younger kids (between three and seven) although children and adults of all ages will have a tonne of fun here. Here, you will find rides like The Flying Snoopy, Moppy's Balloon Trip, Sesame's Big Drive, and Hello Kitty's Cupcake Dream.
Every wizard's dream
If you walk out of Universal Wonderland and turn right, you will get to an open area with a structure that looks like Stonehenge. A short walk through the mysterious forest takes you to the gate of the Wizarding World of Harry Potter. You might need a timed entry ticket for this area. You can get this (for free) before your visit, or on the day of your visit to Central Park.
Once inside, you will see the Hogwarts Express to your right with the main area of the Wizarding World of Harry Potter in front of you. Towering over all of this is Hogwarts Castle. You can explore the castle at your leisure. Here, you can find the Hippogriff – a family-friendly roller-coaster – and take a ride through the world of Harry Potter on the Harry Potter and the Forbidden Journey ride.
Here, you can visit Ollivander's Wand Shop and buy a magic wand! Then, explore the streets of Hogsmeade. If you buy a magic wand you also get a map that takes you around Hogsmeade and even lets you perform magic.
You might want to splurge on some butterbeer, butterbeer ice cream, or even get some famous Bertie Bott's Every-Flavoured Beans at Honeydukes Sweet Shop. These jellybeans actually come in flavours like vomit, earwax, and booger!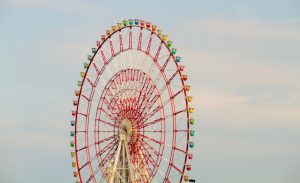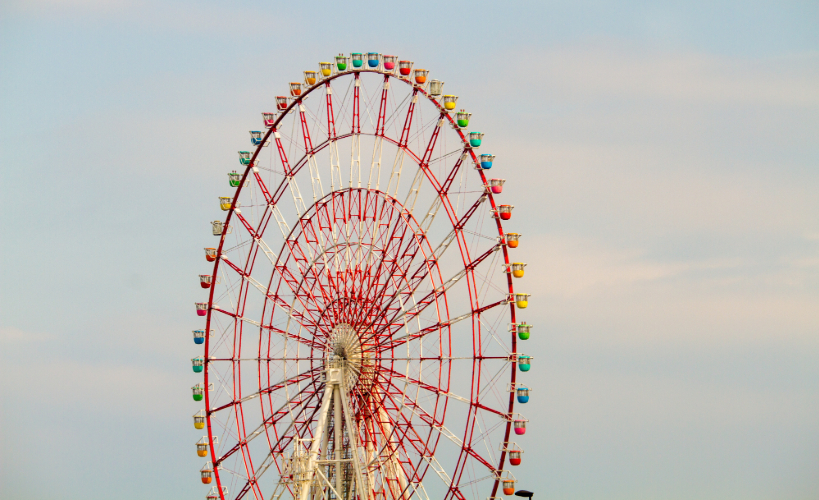 Looking for something fun to do on your next trip to Asia? Buckle up, sit back, relax; here are some of the most exciting amusement parks in the region that will thrill you and your family alike: Theme Parks You Must Visit In Asia [VIDEO]
Beyond wizards and magic
Through the Wizarding World of Harry Potter is Amity Village. So once you've had your fill of wizardry, it's time for some cinematic magic instead. This is where you'll get to enjoy the Jaws ride that's also known as the 'boat ride of fear'. This is the last full-length Jaws ride in the world.
Moving on to Water World, you will find a timed attraction that depicts a pivotal scene in the movie Waterworld.
Ah, the next area is a theme park about a theme park! The main attractions here are Jurassic Park – The Ride and the Flying Dinosaur. The former is a water ride while the Flying Dinosaur is a ride where you 'fly' horizontally while hanging from the talons of a Pteranodon.
After your 'flight', you can visit San Francisco. This area features fire scenes like those found in the movie Backdraft. Then, take some time out in Minion Park. Experience what it's like to become a minion on the Despicable Me Minion Mayhem ride. Also: buy all things Minion here! Over in New York, you will find the 4K3D ride called the Amazing Adventures of Spiderman that follows the superhero across New York City.
Appreciating anime
A theme park in Japan wouldn't be complete without some iconic anime characters. Don't miss out on Universal Cool Japan 2020. This part of the theme park has a changing programme of attractions and events that features different characters from anime and Japanese games. This area is open during the first half of each year.
If you visit around Halloween, you might see some scary additions to the park – including zombies wandering the streets. Christmas time sees some special decorations and there is a special Countdown Party on New Year's Eve.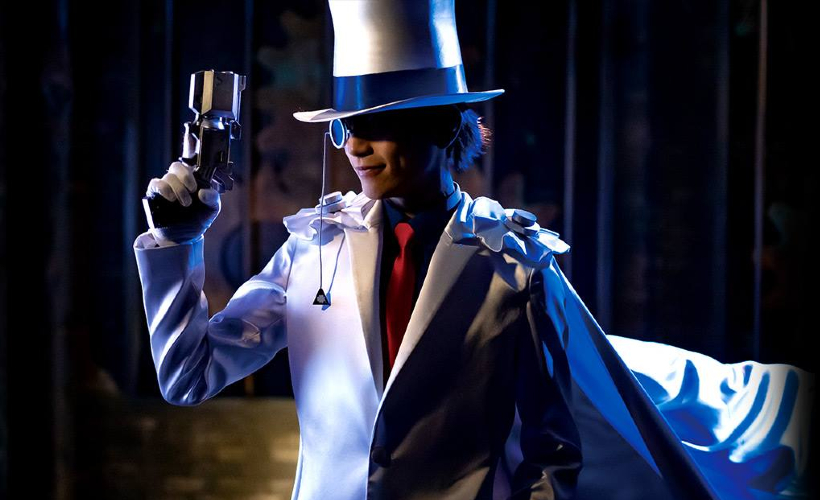 Extra tips
· There are monitors and information boards that tell you the wait time for different rides. Keep your eye on them to spot shorter waiting times for the rides that you want to hop on.
· Join the single-rider lines for popular rides. This is often shorter than the regular lines.
· Plan your trip for a weekday (that isn't a public holiday) as it tends to be a bit quieter and less crowded. Arriving early could help beat the crowds too.
· Food and drinks inside the park can be a bit pricey. Have a meal outside before you enter and/or once you have left the park. You can bring bottled water into the park. Remember that tickets are single-entry, so once you leave the park, you cannot re-enter without purchasing a new ticket.
· Plan your day in advance. Some rides or shows are held at specific times and by planning, you can squeeze the most activities into your day.
· Purchase express passes for the popular rides that you absolutely have to go on. This will save you a bunch of time that you would otherwise spend standing in line. Get this done early as there is a limited amount of these passes available. These tickets are available at the counters at the main entrance, at kiosks at some convenience stores around Japan, and through certain online ticket stores.
· The souvenir shops stay open a bit later than the attractions and restaurants, so leave your shopping till the end – who wants to carry a bunch of shopping bags around all day anyway?
A trip to Universal Studios in Japan is a mix of exhilaration, fun, and magic. There is plenty to see and do while trying to cram in some time to take pictures of your favourite characters. Bring some patience for the long lines, bring a sense of adventure, but most importantly, bring comfortable shoes!
*All images are from Universal Studios Japan (USJ)'s Official Facebook page.
Get all the latest travel stories from Zafigo. Follow us on Facebook, Twitter, and Instagram.