[responsive-video identifier="juGNonuWN5E"]
IMG Worlds of Adventure, the world's largest indoor theme park, officially opened its doors on 31 August 2016 and where else would it be but in Dubai?! Situated within the City of Arabia, IMG Worlds of Adventure is set to seal Dubai as a must-visit destination for family entertainment.
Here are some impressive facts about Dubai's latest attraction that will definitely 'wow' you:
1. It's incredibly massive. IMG Worlds of Adventure spans over 1.5 million square feet and is as high as a 10-storey building. 
That's equivalent to 28 American football fields!
2. The entire park cost over USD1 Billion to build.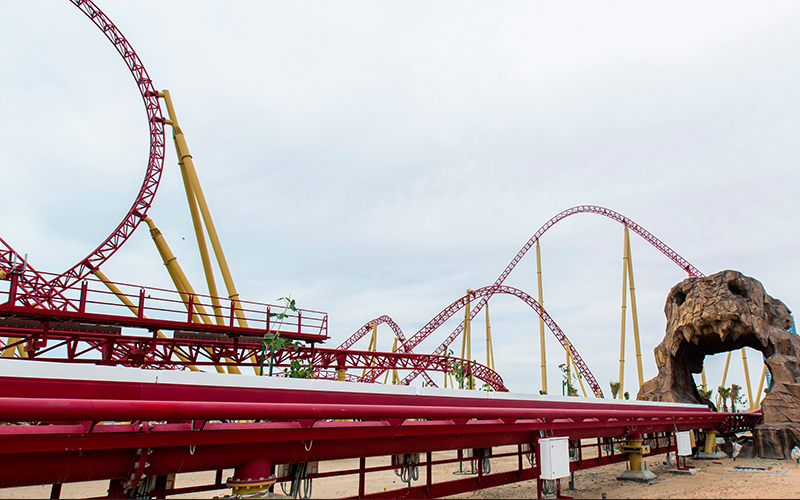 3. It can fit more than 20,000 guests a day.
Developers expect that the park will welcome 10,000 visitors daily.
4. There are four themed areas called "Epic Zones" with 20 rides and attractions within the compound.
The Epic Zones are MARVEL, Cartoon Network, Lost Valley – Dinosaur Adventure, and IMG Boulevard.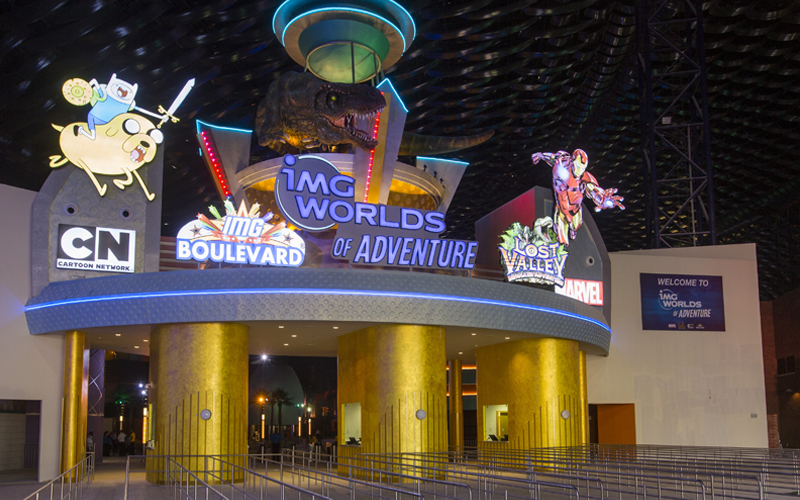 5. With MARVEL and Cartoon Network themed rides, the entire theme park is a childhood dream come true.
Highlights include the 'Avengers Battle of Ultron', 'Thor Thunder Spin', 'Ben 10 5D Hero Time', 'The Powerpuff Girls – Mojo Jojo's Robot Rampage!', 'Adventure Time – The Ride of OOO with Finn & Jake' and more.
6. There are 69 life-sized dinosaur animatronics that move, breathe and feel like their ancestors.
The Lost Valley – Dinosaur Adventure was created in collaboration with Kokorom, a pioneering Japanese animatronics company. It took five years for Kokomo to create the dinosaurs, the largest is the Barosaurus at 15.5 meters high.
7. The Velociraptor rollercoaster propels visitors to an exhilarating 100 km/h in 2.5 seconds.
It will have four inversions and will be the only permanently installed looping coaster in the UAE, with its biggest loop topping a whopping 32 meters high.
[responsive-video identifier="eEabqlbkRNA"]
8. There are 25 original retail concept stores, 28 immersive F&B outlets, over 1,600 employees and 4,500 parking spaces.
9. It partnered with Middle East's largest theatre chain Novo Cinemas to create a 12 screen state-of–the-art cinema with 7-star comfort and 3D IMAX technology.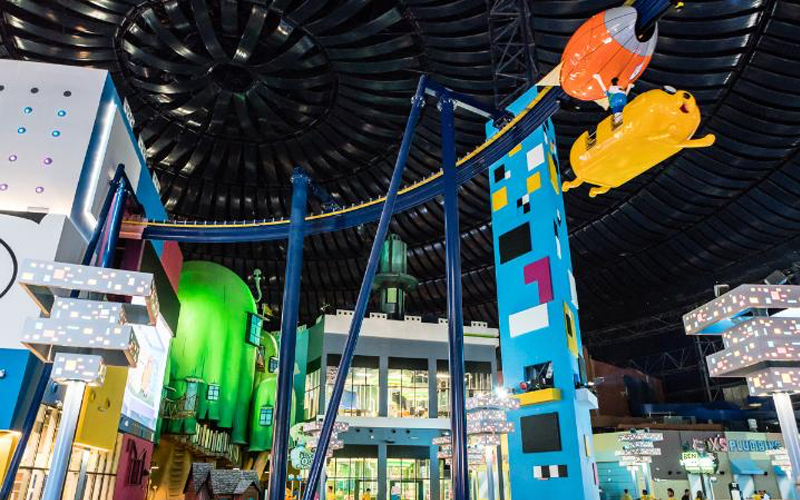 10. Its WiFi network can host more than 25,000 mobile devices at one time.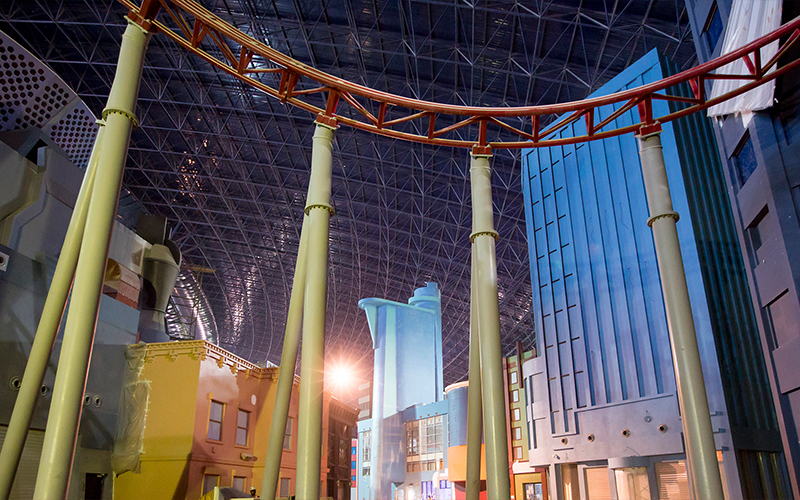 11. The interactive modern theme park was built with state-of-the-art software and smart technology from best-in-class IT systems and international blue chip companies.
The companies include Bose, Avaya, Pelco, Cisco and Microsoft.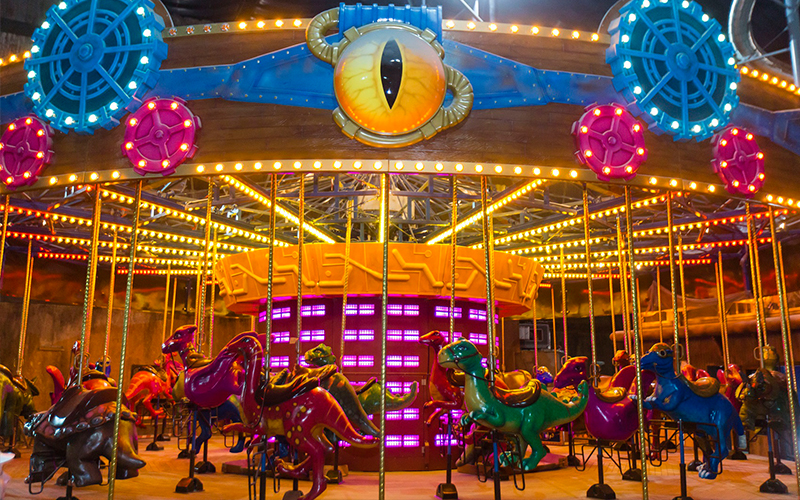 12. The park aims to welcome 4.5 million visitors in its first year of operation.
13. Early reviews are generally positive.
One reviewer from Themeparx says "Overall I can say this is the best indoor theme park I have ever been to anywhere in the world. And certainly the biggest! Videos and photos don't do it justice. The sheer scale is unbelievable. All the staff are extremely helpful and friendly."
Tickets for entry to IMG Worlds of Adventure can be purchased at www.IMGworlds.com. Adult ticket prices set at AED300 (USD82) and children at AED250 (USD68). Children under 3 years of age and 0.9m in height enter for free. Annual passes to the park can be purchased for AED2,495 (USD680).

Read Next: