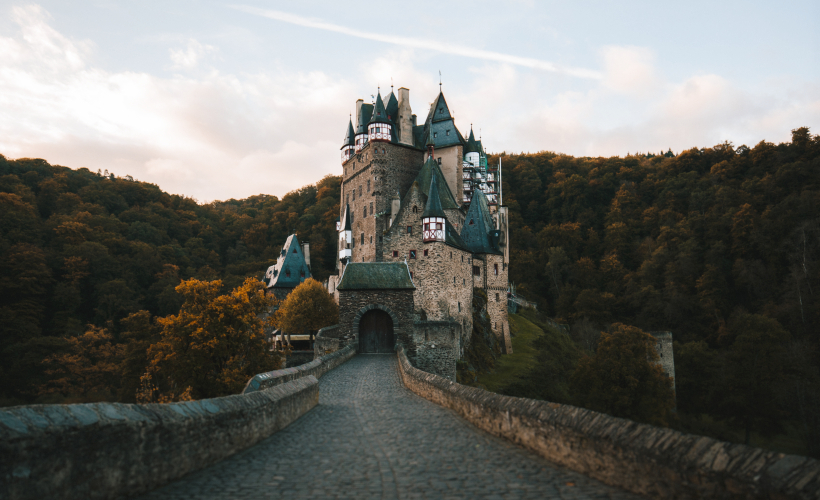 While you may never be able to wipe the memory of the Harry Potter books to rediscover its magic, you can let it fuel your wanderlust and visit the many significant locations tied to the franchise. From J.K. Rowling's places of inspiration to the filming locations, we list them all. Jump on your broomstick or do it the old-fashioned muggle way and book a flight out to these magical spots next.
The Elephant House, Edinburgh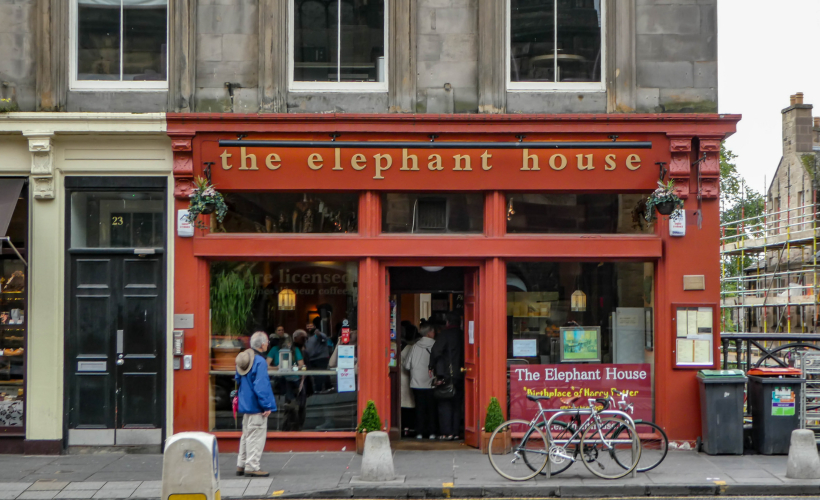 Rumour has it that struggling single mum J.K. Rowling found it cheaper to buy a cup of coffee and write in a cafe than to pay for the heating bill at home. Allegedly, a cafe she frequented was Edinburgh's Elephant House, where she'd sit and stare out the window onto the Greyfriars Kirkyard cemetery and the gothic towers of George Heriot's School which, if the theory holds, provided the inspiration for Hogwarts School of Witchcraft and Wizardry.
Greyfriars Kirkyard, Edinburgh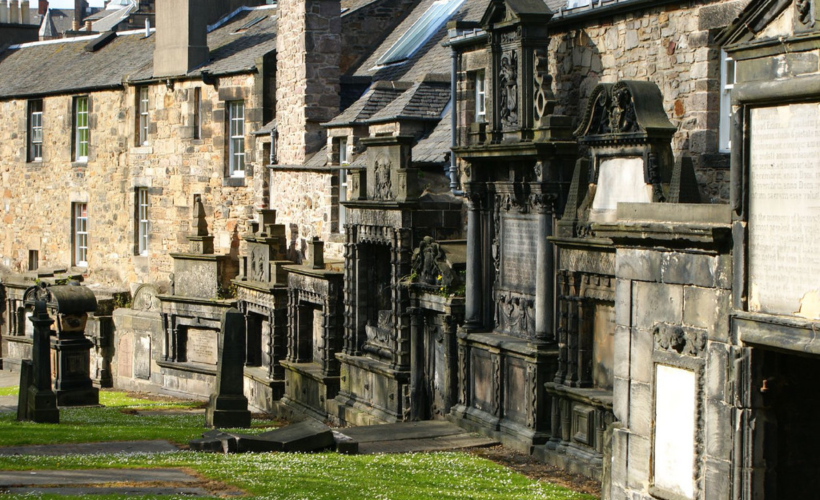 Greyfriars is home to the real-life grave of Thomas Riddell Esquire, Elizabeth Moodie and William McGonagall. We're guessing they played their part in the inspiration behind Voldemort a.k.a. Tom Riddle, Mad-Eye Moody and Professor McGonagall, as Rowling was known to wander the grounds of this ancient graveyard.
Platform 9¾ King's Cross, London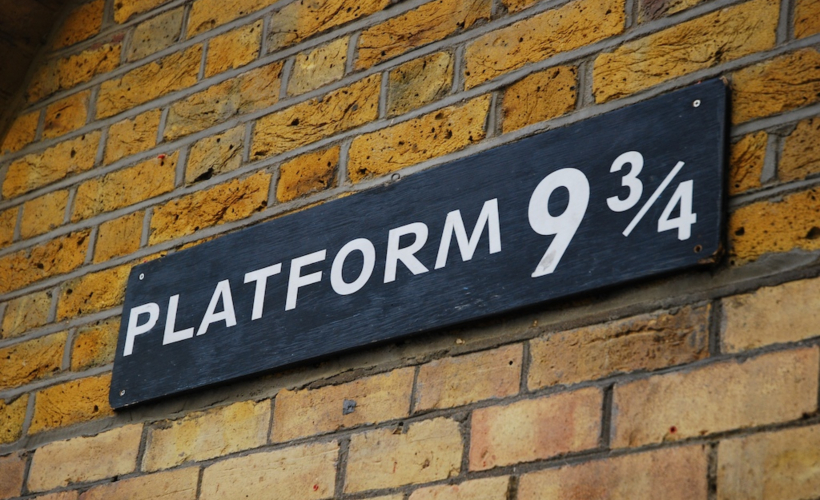 Depart for the Hogwarts Express with a trip to King's Cross station in London. Wait in line for the perfect Potter picture op, where half a trolley and a bird cage are sticking out of the wall to give the impression that you're entering the iconic platform 9¾. Get a friend to take a snap of you for free or, get dressed up in a scarf from your chosen house and use the props provided while a professional photographer captures the moment. Photos can be purchased at an additional cost. The Harry Potter shop next door is also worth exploring, packed with a range of magical merch, from house sweaters and scarves, to wands and games.
Warner Bros Studio Tour, London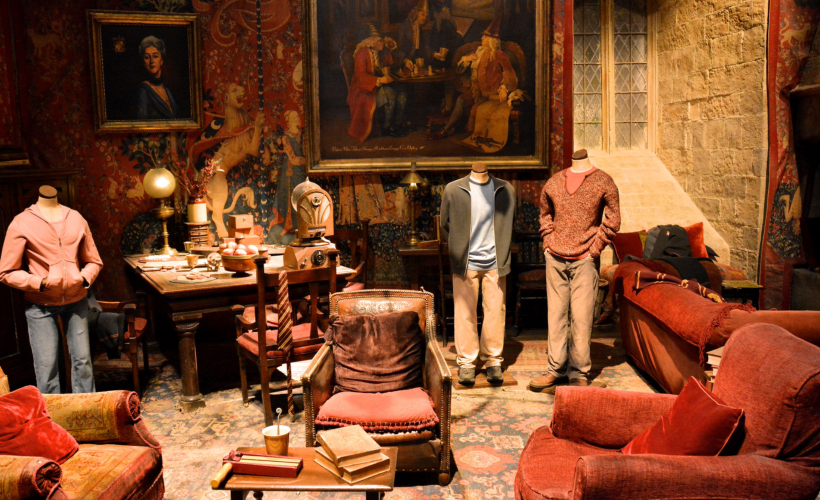 For the ultimate behind-the-scenes look at the Harry Potter film franchise, look no further than the Warner Bros Studio in London, complete with hundreds of props, costumes, and sets used in the films. You'll also get a chance to "fly" on a broomstick, hop on board the Hogwarts Express, and try an approximation of Butterbeer. Ticket prices can get pretty steep (upwards of £40) and must be purchased in advance.
Wizarding World of Harry Potter, Osaka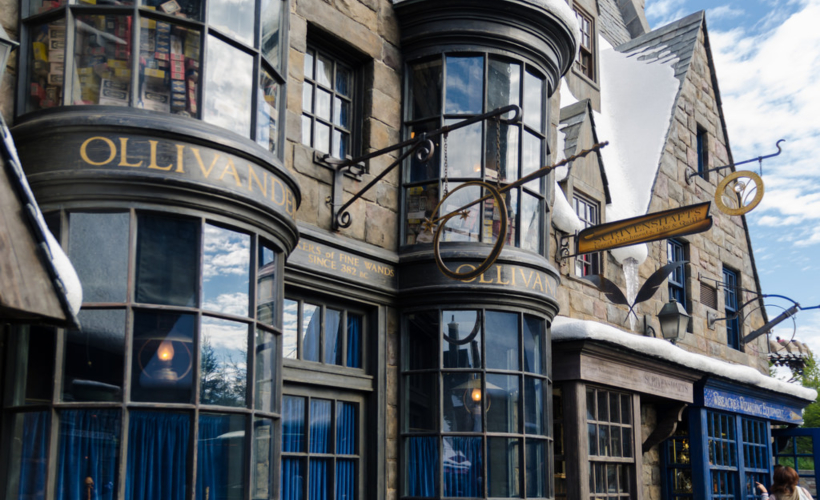 Open since 2014, Osaka is home to Asia's only Wizarding World of Harry Potter™. The Universal Studios Japan location has all the highlights of Hogsmeade, plus the spooky, bubbling Great Lake a.k.a. The Black Lake, which may or may not be be hiding the famed giant squid beneath its surface (you be the judge).
Hagrid's Hut, Glencoe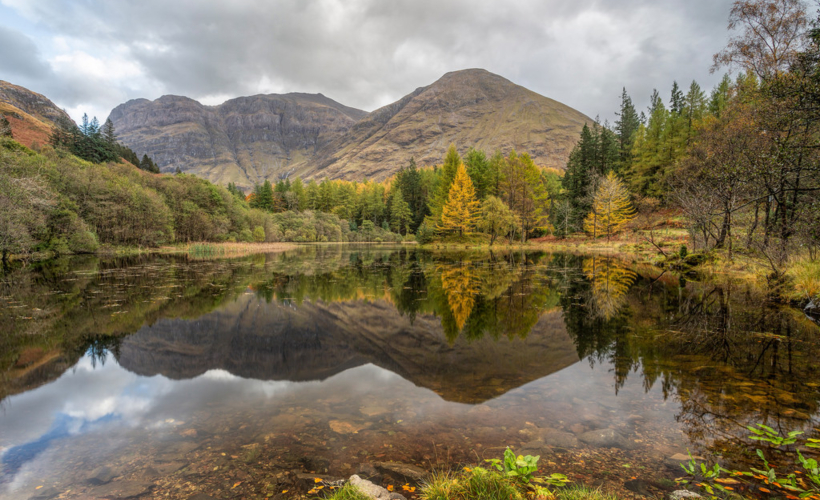 Hagrid's hut, complete with a pumpkin patch and smoking chimney, was constructed overlooking the serene Torren Lochan in the summer of 2003. While the hut is long-gone now, the lake is and probably will be around for centuries. Fans will also be pleased to know that Glencoe was also the primary outdoor filming location for Harry Potter and the Prisoner of Azkaban.
Loch Etive (about an hours drive from Glencoe) also makes a cameo in Harry Potter and the Deathly Hallows Part I as part of the trio's camping trip when Ron angrily leaves.
Additionally, in the Scottish highlands, Glen Nevis will be familiar as the backdrop to Quidditch matches in the first two films – and Steall Falls featured in the Tri-Wizard Tournament in Harry Potter and the Goblet Of Fire.
Livraria Lello, Portugal
Did you know that J.K. Rowling taught English in Portugal? She spent a period of time teaching in the country's beautiful second city, Porto, in the '90s. Rowling apparently found the inspiration for the Hogwarts library here, at the Livraria Lello bookstore. With books stacked tall, spiral staircases, and an impressively gothic feel, it's not too hard to imagine it as a backdrop of a fantasy series.
The Jacobite Steam Train, Scotland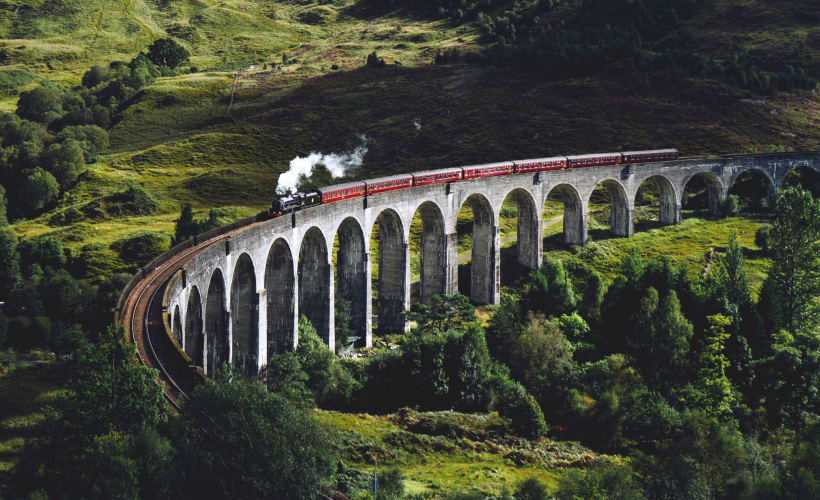 While you're in the area, hop on board the famous Jacobite steam train. This journey will take you through the Highlands Valley and cross over the 21 arches of the Glenfinnan Viaduct. There, you'll be rewarded with monumental views of Loch Shiel. With a little imagination, you'd probably be able to visualise yourself arriving in Hogwarts aboard the Hogwarts Express.  
Freshwater West Beach, Wales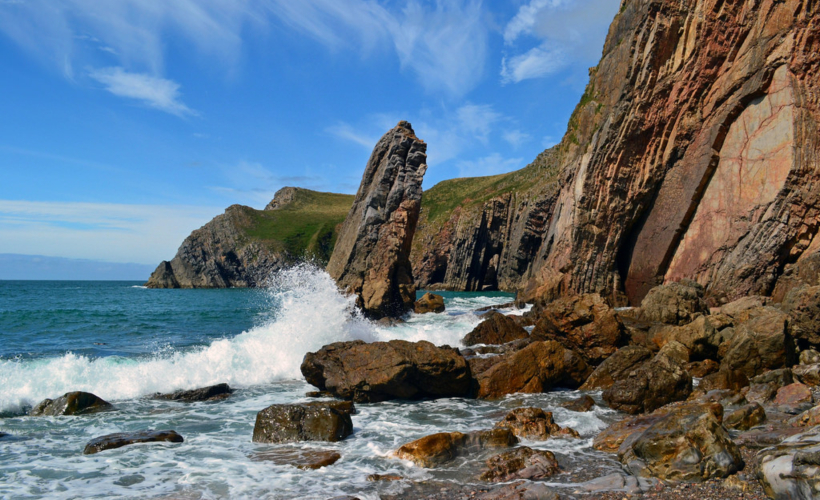 Located near Castlemartin, Pembrokeshire in Wales, Freshwater West Beach was featured in the last film installation, as the setting for Shell Cottage and final resting place of Dobby the free house elf. The abode was built down to the last detail along the coastline, but not unlike Hagrid's hut, was promptly removed after filming. Still, fans can retrace Harry, Ron, and Hermione's steps along the coastline and watch the spectacular waves crashing to shore.
BONUS Southeast Asia Spots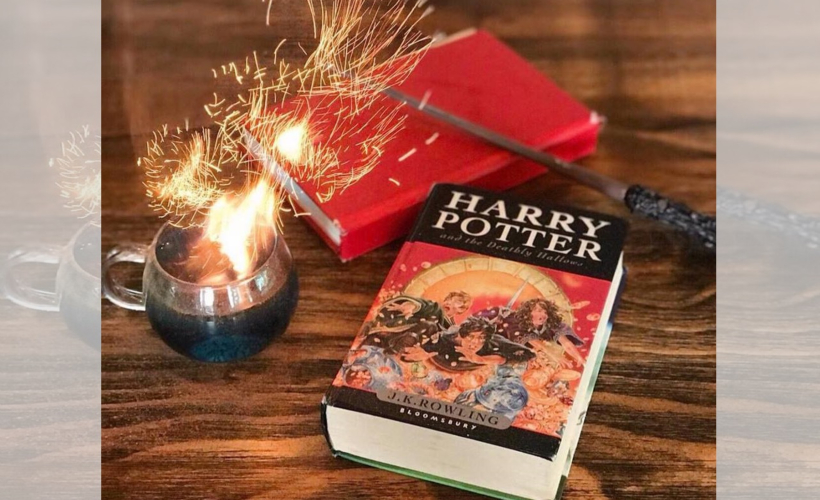 Want a little more magic in your life? Check out Hedwig Books & Cafe in Kelantan, Malaysia. Named after Harry's own pet owl, Hedwig Books & Cafe has movie-inspired snacks, Harry Potter-themed board games, and tonnes of books for their patrons to check out.
If Kelantan's too far for you to venture out to, Malaysia has another Harry Potter-themed cafe in sunny Ipoh. The Platform 9 1/2 Cafe at Concubine Lane. Here, you'll be able to step into what looks like Diagon's Alley to buy all your Hogwarts back-to-school needs before indulging in a yummy Butterbeer.
You can also hop over to Platform 1094 in Singapore to feel like you're stumbling into a real-life Three Broomsticks. If you're up for a tipple, check out the Goblet of Fire, an enchanting concoction which is lit with a blowtorch and sprinkled with cinnamon powder!
Or the next time you find yourself in Vietnam, pop on by to Always Cafe in Hanoi. Die-hard fans of the franchise would notice the little shop instantly as it uses the Deathly Hallows symbol on its signboard. Apart from coffee and a side of nostalgia, Always Cafe serves butterbeer too!
 Get all the latest travel stories from Zafigo. Follow us on Facebook, Twitter, and Instagram.