We all love a good Netflix show. Throw in a splash of empowering female lead, a full cup of scenic views, let it bake with an interesting storyline, and voilà, you've got yourself an indulgent serving of binge-worthy Netflix series! Read on for our recommendations and let these show-stopping ladies inspire you. Who knows, you might even be inspired to visit the locations the shows were filmed (when the world opens back up, of course…).
Subscribe to our new 

Telegram

 channel for the latest updates.
Anne with an E
Anne with an E is a new telling of well-loved children's book Anne of Green Gables by L.M. Montgomery. The coming-of-age tale revolves around Anne Shirley, an orphan, who was mistakenly adopted by middle-aged siblings Matthew and Marilla Cuthbert. The story is set in the fictional town of Avonlea on Prince of Edward Island, Canada, modelled after Montgomery's childhood memories of her time at Cavendish. 
Cavendish is a rural community that is based in Prince Edward Island. Take a trip to visit the Green Gables Heritage Place, and enjoy the nature trails nearby. Bring along your picnic basket and check out the Haunted Wood Trail, which served as inspiration for the Haunted Woods in Anne of Green Gables.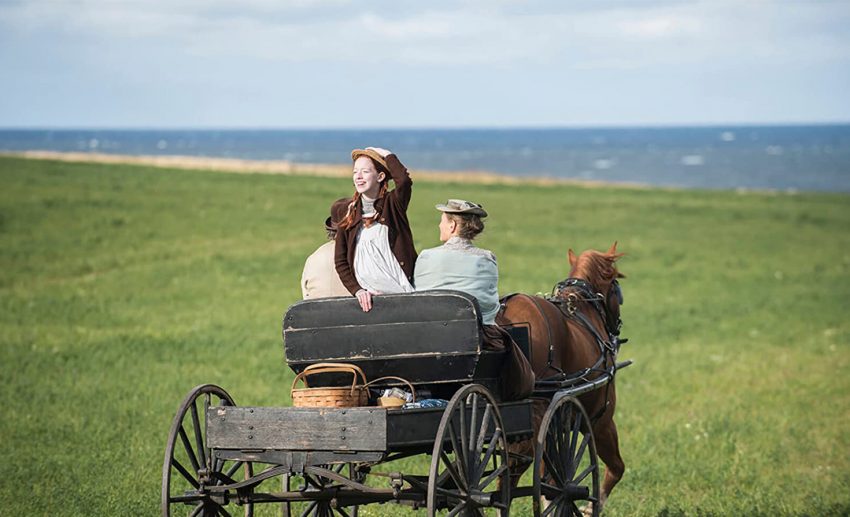 Green Gables farm is located in the city of Pickering, Ontario. Nestled at the northern shore of Lake Ontario, Pickering has a tranquil environment that is ideal to escape the hustle and bustle of everyday life. The second season of Anne with an E showcases scenes at the Pickering Museum Village, and we think the historical landmarks and untouched nature are worthy of a long drive from the city.
Going on a trip to Canada's Prince of Edward island now may deem impossible, so why not visit Malaysia's own Prince of Wales Island instead? Check out Zafigo's guide in Penang, formerly known as Prince of Wales Island! 
Watch Anne with an E on Netflix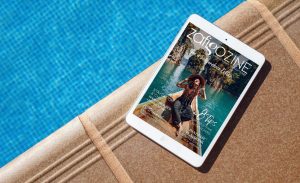 Download our second edition of ZafigoZine for FREE today!
In the #Independence Edition, we give you inspiration for domestic travel within Malaysia – whether you're
taking a road trip to a different state
 or
staycationing right where you are and more.
The Crown
The historical drama showcases the life of Queen Elizabeth II from her wedding in 1947 until the early 21st century. The series is currently in its third season, with the fourth instalment due to be released on 15th November 2020 (Hint: ample time to binge it before the next season is out!).
Undoubtedly, The Crown was shot in many historical buildings in Greater London. Notable places are Hatfield House, in which Elizabeth I was told of her accession to the throne, whereas Ely Cathedral was featured as Westminster Abbey on her wedding day to Prince Phillip.
If you're ever venturing to London in the near future, check out the Old Royal Naval College. The historical site served as a stand-in as the exterior of Buckingham Palace. For £15, you can join a film and TV location tour that runs on the last Saturday and Sunday every month.
As the series does a throwback to post-war Britain, Prince Phillip and Queen Elizabeth are spotted in 1940s fitting at the Lyceum Theatre. The 247-year-old theatre showcases many acts and plays, while also being home to Disney's critically-acclaimed The Lion King musical.
Of free-entry museums and Big Ben (unfortunately, still under renovation until 2021), London is one of the must-visit places for history buffs. Hop on the double-decker bus with Zafigo's tips for women travellers in London! 
Watch The Crown on Netflix
Hotel Del Luna

What boss lady Jang Man-Wol wants, she gets. The rom-com follows the story of sassy Man-Wol who is bound to Hotel Del Luna, a hotel for ghosts, due to a sin that she had committed a millennia ago. As a result of manipulation by the deity Mago, she meets Gu Chan-Sung's father who exchanges his son's life in return for his own. Several years later, Chan-Sung gets recruited by Man-Wol and fulfils his father's debt. Through Gu Chan-Sung, the audience is introduced to the mysteries and the secrets behind the Hotel and its owner.
Hotel Del Luna is known for its highly stylized shots, Man-Wol's overflowing wardrobe and her very specific food cravings. Let's dive into the memorable scenes from the show. The iconic scene of Hotel Del Luna's exterior features Mokpo Modern History Museum, which is accessible by KTX train, which takes 2.5 hours from Seoul. Buyeo Garimseong Fortress, also known as Seongheungsanseong Fortress, is a historical site that overlooks the lower stretch of Geum River. Several scenes that were shot here feature the famous Zelkova tree. 
Last but not least, Bukhangang Railroad Bridge. The tear-jerking scene features this very bridge when (spoiler alert!) Man-Wol walks towards the afterlife. This bridge is a well-known route among the cycling community. Itching to (hopefully) find your oppa in South Korea? Read up on Zafigo's Incheon travel tales and plan out the best itinerary! 
Watch Hotel Del Luna on Netflix
Self-Made
Based on the biography of America's first self-made millionaire, Self-Made tells the inspiring story of Madam CJ Walker on how she grew to overcome hair loss, to growing a strong empire based on her hair care products. From dealing with entrepreneurial setbacks and relationship failures, her story is truly an eye-opening experience for the budding entrepreneur.
The miniseries is set in 20th century Harlem, New York, but filmed mostly in Ontario, Canada. One of the iconic scenes features Madam CJ Walker's new mansion, which is now known as Villa Lewaro. The mansion is now privately owned by New Voices Foundation.
If you are interested to learn more about her legacy, The Madam Walker Collection is located at the Indiana Historical Society Library in Indianapolis, Indiana. It contains extensive primary source documents about Madam Walker's life and business.
Although Self-Made was filmed in Canada, there's no reason to not visit the Big Apple and explore African-American culture. Read Zafigo's tips for travelling in New York City, or if you would prefer the scenic mountains of the Canadian Rockies – check out the Rocky Mountaineer.
Watch Self-Made on Netflix
Enola Holmes
Netflix has recently announced a new series – Enola Holmes – featuring Mille Bobby Brown of Stranger Things, Henry Cavill of Man of Steel, and Sam Caflin of Me Before You. 
Enola Holmes is an upcoming mystery film based on the book series The Enola Holmes Mysteries by Nancy Springer. The film gravitates around Enola Holmes, sister to the well-known Holmes brothers Sherlock (played by Henry Cavill) and Mycroft (Sam Caflin). 
When Enola's mother disappears on her 16th birthday leaving behind no clue but a weird variety of gifts, she sets off to find her. In her pursuit to become a sleuth of her own name, she finds herself under the care of Sherlock and Mycroft who are set to send her away to a finishing school to become a 'proper lady'. The film is set to be released on Netflix on 23 September, so mark your calendars for this upcoming whodunnit!
Follow Zafigo on Instagram, Facebook, and Twitter. Sign up to our bi-weekly newsletter and get your dose of travel tales, tips, updates, and inspiration to fuel your next adventure!