Enthralling and fascinating all at the same time, marine life is vital to our planet. And while exploring marine life isn't as accessible as going to a mall, there are some pretty decent aquariums in Malaysia. Going to these marine parks can often be educational and fun.
Through visualising sea creatures' lives, learning about marine life can enhance children's cognitive development, broaden their understanding of the world, and make for a great family bonding activity. So, what are you waiting for?
1. Aquaria KLCC, Kuala Lumpur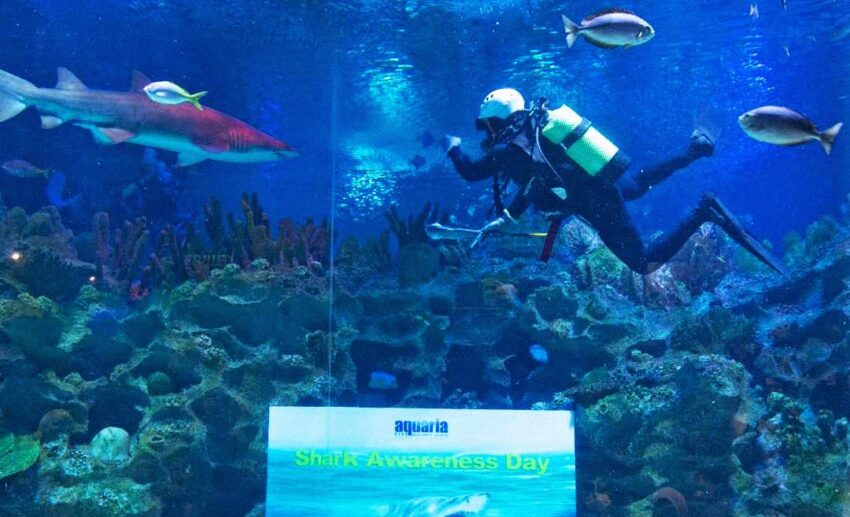 The go-to marine life destination in the city centre is none other than Aquaria. With 5,000 exhibits spanning a total area of 60,000 square feet, it showcases a wide variety of aquatic and semi-aquatic creatures, including sand tiger sharks, green sea turtles, giant groupers, as well as aquatic mammals like water rats and coatimundis.
The aquariums are meticulously designed to replicate the native habitats of these creatures, adding their overall intrigue. Plus, there are tons of informative displays to help you and even little ones better understand the marine animal they're looking at.
Address: Kuala Lumpur Convention Centre, Jalan Pinang, Kuala Lumpur City Centre, 50088 Kuala Lumpur
Contact: +603 2333 1888
2. Underwater World Langkawi, Kedah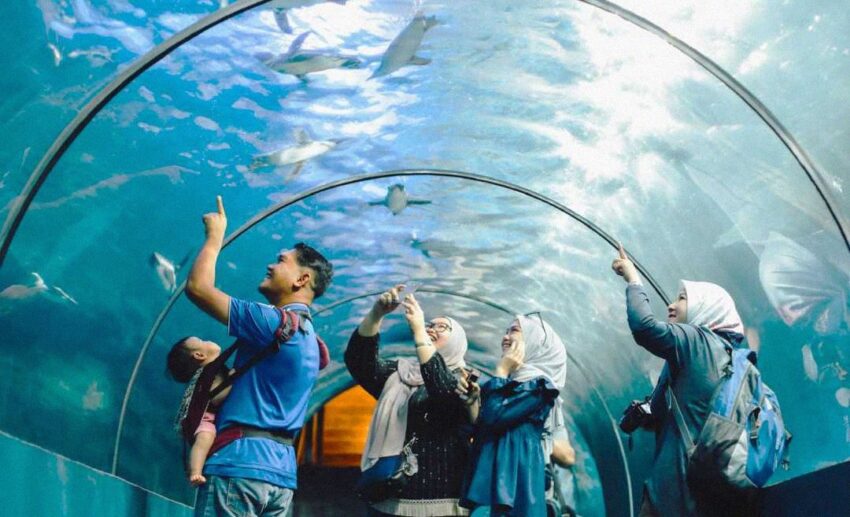 Near the beach, at Underwater World Langkawi, you can encounter over 4,000 diverse aquatic species. One of the most iconic photo opportunities you won't want to miss is the 15-meter-long tunnel.
If you're fortunate, you can snap photos of stingrays and sharks swimming directly above you. Various sections are thoughtfully designed to both educate and entertain visitors. And, of course, don't forget to take a picture with the adorable penguins!
Address: Jalan Pantai Chenang, 07000 Langkawi, Kedah
Contact: +604 955 6100
3. Sea Life Legoland, Johor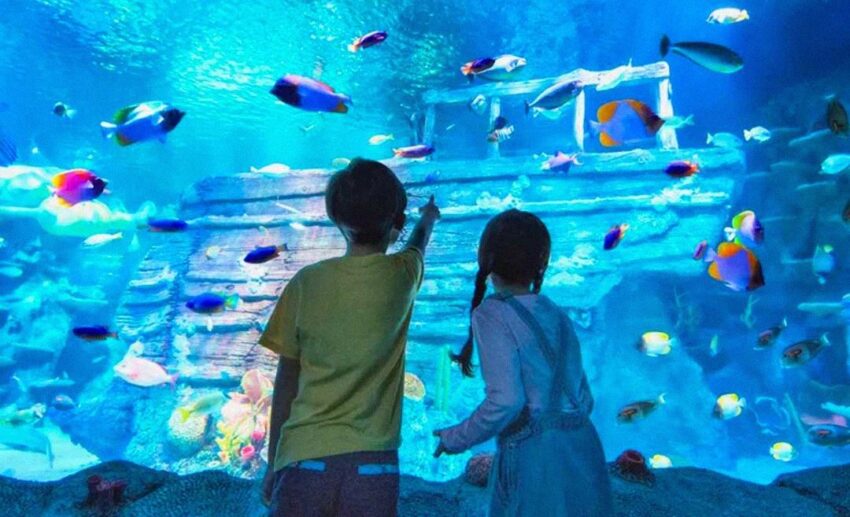 Sea Life at LEGOLAND in Johor is just one of the many attractions you can enjoy while visiting. It's a perfect opportunity to combine theme park fun with an educational experience for your family––allocate an hour or two for a quick tour.
The underwater exhibits are divided into 11 different zones, featuring over 120 species of marine life, complemented by decorative Legos. But that's not it—Sea Life also offers underwater proposals for couples, just like in the movies!
Address: LEGOLAND, 79100 Iskandar Puteri, Johor
Contact: +607 597 8888
4. The Shore Oceanarium, Melaka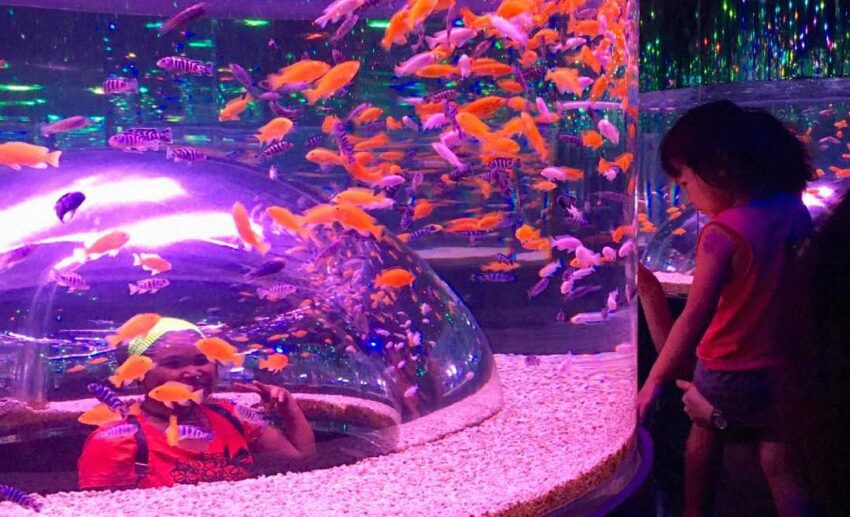 Want to see bamboo sharks, sea cucumbers, and more? The Shore Oceanarium in Melaka features over 100 species, showcased in a 3D lightboard display that allows you to get up close to fossil stones and extinct fishes.
For an informative experience, a cinematic presentation of 'A Turtle's Adventure' in 3D provides visitors with a documentary-style movie. Like most other aquariums, your ocean journey at The Shore Oceanarium takes you through various sections, including the Oceanarium Theatre, Sea Shell Museum, Coral Exhibits, Marine Fishes, and Shark Quest.
Additionally, a tunnel through the aquarium allows you to explore as if you were underwater.
Address: 2F-01, Pinggiran @ Sungai Melaka, The Shore Shopping Gallery, 193, Jalan Persisiran Bunga Raya, Kampung Bunga Paya Pantai, 75100 Melaka
Contact: +606 282 9966
5. Labuan Marine Museum, Labuan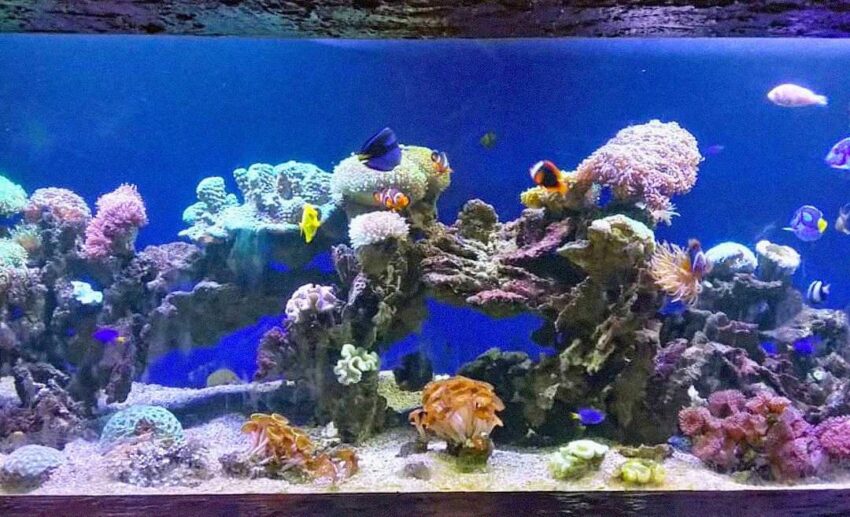 Have you ever been on a ship before? If not, the Labuan Marine Museum is the perfect place for a unique experience that mimics being inside a ship or a submarine. The museum's star attraction is a carefully preserved baby finback whale that dates back to 1892, as well as the sea cows known as dugongs in Malaysia.
The museum also features displays of shipwrecks, sharks, and zooplankton. During your visit, you'll have the opportunity to interact with sea creatures like sea cucumbers and starfish.
Address: Kompleks Sukan Air Antarabangsa Labuan, Jalan Tanjung Purun, 87008 Labuan
Contact: +6087 425 927
6. Blue Coral Aquarium, Kuala Lumpur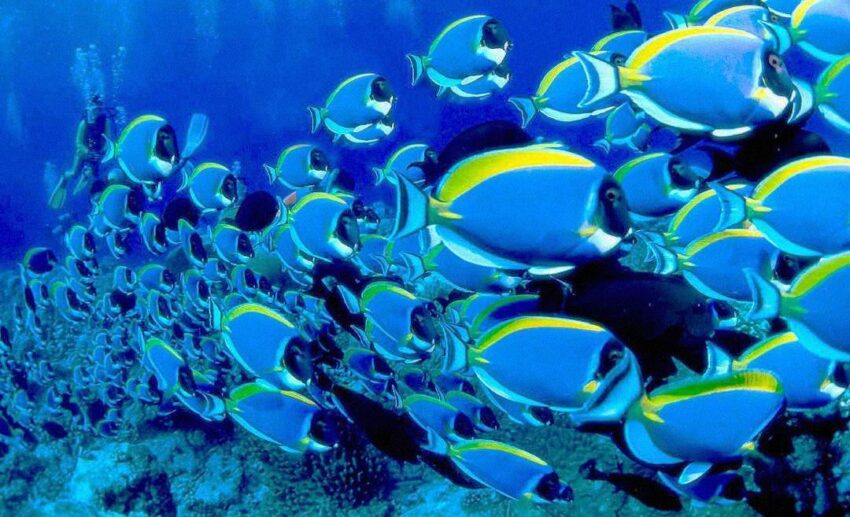 Before heading to KL Tower for a stunning panoramic view of Kuala Lumpur, do a quick (read: long) pit stop at the Blue Coral Aquarium KL Tower. This tropical rainforest aquarium stands out with its vibrant fish weaving through lush aquatic plants in its tanks.
Some of the amazing marine life you'll encounter includes blueface angels, anthias, parrotfish, and more. What's also cool about this place is you'll get a guide providing educational insights into the lives of these creatures from around the world. The fish can thrive in their current environment thanks to the faithful recreation of their natural habitats.
Address: 12 Lorong Raja Chulan, Kuala Lumpur, 50200 Kuala Lumpur
Contact: +603 2026 2252
7. Pusat Ikan Hiasan Port Dickson, Negeri Sembilan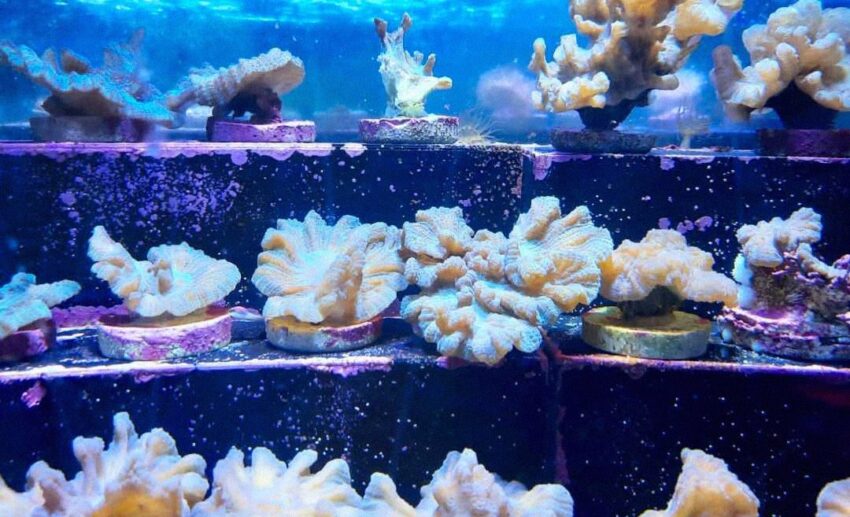 Ever heard of Pusat Hiasan Teluk Kemang? Well, until recently, we hadn't either. It is a quaint marine conservation centre located in Port Dickson, which is a little over an hour's drive from Kuala Lumpur. This facility focuses on preserving and caring for Karah and Agar turtles.
In addition to these turtles, the centre also houses various types of fish and makes education enjoyable by showcasing propagation technology and breeding methods. Visiting here also gives visitors a unique opportunity to gain a deeper appreciation for the lives of sea creatures through up-close encounters and learning experiences.
Address: Jalan Kemang 8, Kampung Baharu, 71050 Port Dickson, Negeri Sembilan
Contact: +606 662 1089