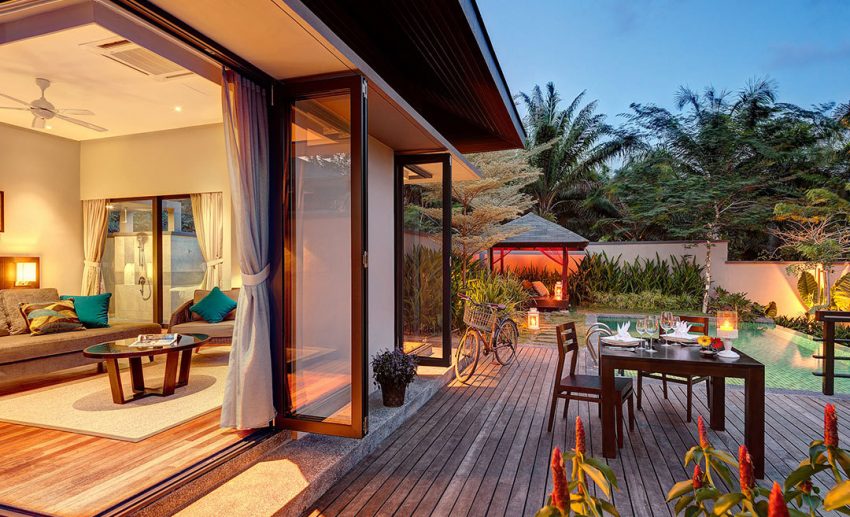 Subscribe to our new

Telegram

channel for the latest updates.



The picture of tourism in practically every country is one of depleting green cover, over-commercialisation and congestion, pollution, and packed parking spaces. But even as calls for sustainable tourism become louder, the dream of eco-tourism remains a long way off. But that's beginning to change, thanks to the likes of Agoda and Airbnb.
If there's one thing good that's come out of the COVID-19 pandemic, it's that it's forced us to reconsider the future of travel, putting a greater emphasis on sustainability, climate protection, and clean mobility.
Airbnb acknowledges green getaways
Understanding the importance of sustainability in Malaysia, Airbnb announced the launch of the Airbnb Green Stays Awards, a new awards programme that recognises sustainable holiday accommodations in the country. The awards are part of Airbnb's continued efforts to help develop tourism in a more sustainable and inclusive way, in line with the Malaysian government's policies in the recent 12th Malaysia Plan, with interstate travel restrictions lifted and domestic travel now allowed.
The inaugural awards, which were developed in collaboration with the Global Sustainable Tourism Council (GSTC) and the Ecotourism and Conservation Society Malaysia (ECOMY), aim to recognise and celebrate small, local tourism accommodation providers in Malaysia who incorporate sustainable practises into their operations, using local sustainability criteria developed with guidance from both partners.
Airbnb, GSTC, and ECOMY will form the judging panel for the inaugural awards. focus will be placed on the use of green products, waste management, energy conservation, water conservation, and biodiversity conservation. The awards recipients will be announced in November and we're excited to see who makes the cut!
Get green with inspiration with Agoda
Also adopting sustainable travel Is Agoda, through their recent Sustainable Travel Trends Survey which revealed that Malaysia was among the top three markets most likely to look for eco-friendly accommodations, with travellers pledging to travel sustainably by prioritising eco-conscious accommodation and being more mindful about their energy consumption during their travels.
To encourage Malaysians to travel more sustainably and to coincide with the reopening of travel, Agoda has shared a list of eco-friendly lodgings across the country, all of which are geared to reduce tourism's environmental impact.
1. Element Kuala Lumpur
Element Kuala Lumpur, housed in the iconic Ilham Tower, is the tallest eco-conscious hotel in the city. Certified with the Green Building Index, the hotel was the first in Kuala Lumpur to eliminate plastic water bottles.
2. The Frangipani Langkawi Resort
Located along the pristine Pantai Tengah beach and surrounded by lush tropical gardens, the Frangipani Langkawi Resort adopts approximately 300 green practices to effectively reduce, reuse, and recycle. Among the resort's numerous measures to reduce energy consumption are its usage of energy efficient light globes and the use of solar energy wherever possible.
3. Mangala Resort & Spa, Kuantan
Mangala Resort & Spa advocates for reducing energy consumption by using green energy equipment and systems, which also serve to encourage guests to be mindful about their energy usage.
4. The Datai Langkawi
Tucked within a 10-million-year-old tropical rainforest, and overlooking the majestic Datai Bay, The Datai Langkawi is advocating for conservation and co-habitation with nature across its accommodation offerings.
5. Hotel Penaga, Penang
The first heritage building to earn a Gold rating from the Green Building Index, Hotel Penaga practices sustainability in its operations with the usage of low-energy LED lamps, and power to rooms controlled by a system that automatically shuts down when guests are not in their rooms.
6. Alunan Resort, Perhentian Kecil
Alunan Resort is an eco-friendly property located at the laidback shores of Perhentian Kecil. All of the resort's private double-storey suites are unique as they were built to work with the natural landscape of the island, so as to avoid disrupting the local ecology. Each suite features a private rooftop sun deck, as well as floor-to-ceiling glass panels to showcase the breathtaking views of the rainforest and ocean.
7. Sutera Sanctuary Lodges at Kinabalu Park, Sabah
Set within the stunning ecological diversity of Kinabalu Park, one of Malaysia's first UNESCO World Heritage sites, Sutera Sanctuary Lodges encourages guests to take small steps to help the planet, such as reusing towels to conserve water, and observing Earth Day by turning off their lights.
[zf_post_boxes widget_hide_desc="true" num_post="3″ post_id="37273, 35645, 33929″]
Follow Zafigo on Instagram, Facebook, and Twitter. Sign up for our bi-weekly newsletter and get your dose of travel tales, tips, updates, and inspiration to fuel your next adventure!