I love the convenience of check-in luggage; you get to sit back and smile contentedly as everyone else wrestles their bags into the overhead compartments. But there's something to be said about travelling light too – no losing your favourite sweater in transit, no time wasted figuring out how to get the entire family's suitcases into one taxi… basically, you just have yourself and your one bag to worry about.
Keeping it light and tight can be a challenge if you're travelling in cold weather though. Forget the chic Parisian look; you want to be warm and toasty. Most travel guides take their cues from the locals but as a tourist, you'll be outdoors most of the time and your body will need time to acclimatise to the cold. That means padding yourself up sensibly to protect from chills, but does that mean extra luggage too? As someone who can't even handle the air-conditioning in the office yet loves to travel light, I have learnt that you can be well prepared for winter travel without bulky bags in tow. Here are my tried-and-tested tips to pack for winter with just one carry-on.
What to wear
Lightweight layers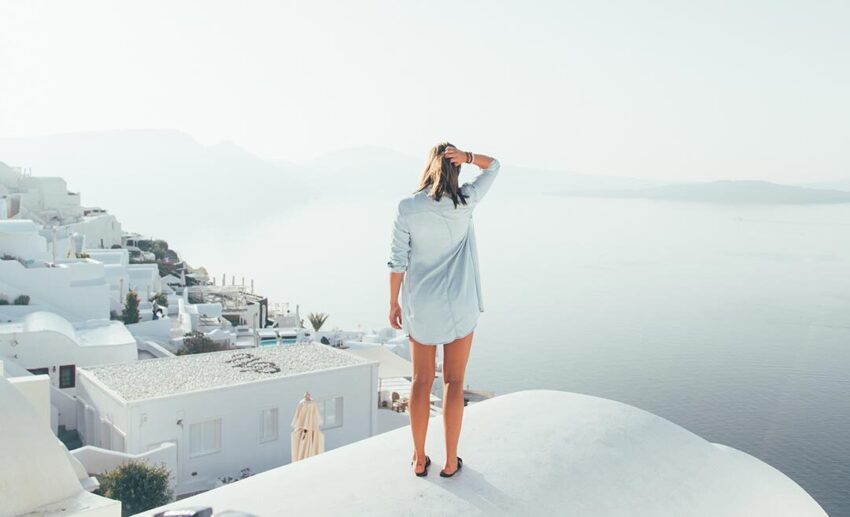 Predicting the temperature during cold weather is next to impossible. One day it could rain and the next day, you could be walking through the nine gates of hell. Instead of packing a jacket for every contingency, opt for layers. Keep your core warm with thermal underwear and thin, long-sleeved tops and wool leggings. Wear your prettier, more presentable thin knit sweaters and dresses on top of them. You can also double up on your bottoms with jeans or thicker leggings. Finish your look with a reasonably thick jacket that you'll wear throughout the trip.
Tip: Invest in waterproof shoes, day bags, and outerwear so you don't need to bring more than one of each. You can also proof regular clothes with special waterproofing sprays that are available at most camping stores.
Warm, breathable fabrics
Dress in lightweight, natural fabrics like cashmere, pima cotton, and merino wool. These regulate your body heat while managing moisture and sweat, which is essential if you're going to layer like a boss.
Tip: You can repeat outfits even between washes by refreshing them with spritzes of fabric fresheners, and air them out. We promise not to tell anyone.
Stay neutral
Unless you have a special occasion to attend, leave out items that you know you're not going to wear more than once. Neutral colours that complement each other effortlessly – like black, grey, white, and navy – are best because they provide many mix and match options, and you'll always look on point.
Tip: Keeping your wardrobe staples to a classic palette doesn't have to mean looking dull or plain. Jazz up your look with colourful or printed scarves, gloves, and knit caps, as well as bold lip colours. They don't take up much space but can instantly lift both your style and your spirits. Besides, they function to keep your hands, feet, and head warm so that's half the cold battle won.
How to pack
Pack for a week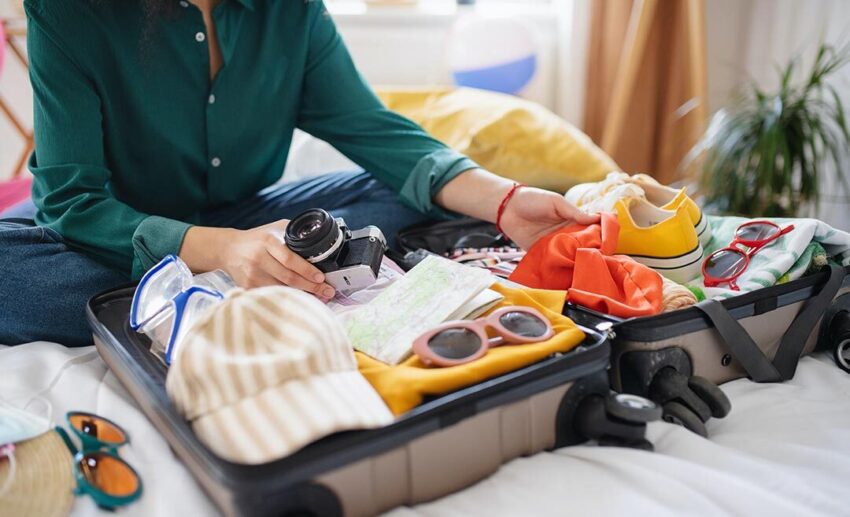 We all make this mistake – go away for a month, and pack enough for a month. Don't forget that you can do laundry in between. A general rule I like to follow when travelling for long periods is to pack enough to last weekly washes. If you can do laundry more frequently in between, great!
Use cubes and vacuum bags
I'm not going to lie; I get my clothes to lay flat by just sitting on them. A better option is to use vacuum sealed bags, which suck out excess air and in doing so, frees up the space. Another handy helper is packing cubes or pouches that are designed to not only hold your items in place but keep them organised too. They comes in varying dimensions for different apparel – from small for under garments to rectangular ones for shoes.
Wear your bulky clothes on the plane
Jacket, jeans, boots, cable knit sweaters – wear your thickest, bulkiest items instead of packing them so you don't take up precious luggage space. You don't have to keep them all on throughout your flight, of course; take off your sweaters and jackets, and use them as extra blankets or fold them up to make head rests.
Shop and support local
Don't be afraid to under pack, you can always buy what you need once you arrive. I usually shop for extra socks, under garments and toiletries once I'm there. I usually do enough walking to wear out my socks, and I'll just toss them once the holiday's over. You can also donate them to a local shelter, charity or thrift store before leaving for home.