You probably spent the first few days of the movement control orders in your cities catching up on movies, going on solo virtual museum tours, or even turning your home into the ultimate staycation. But two or three weeks in, keeping entertained during the lockdown can get quite daunting, leaving even the most introverted of us begging for a little social interaction.
While leaving your homes to go see your BFF is a big no-no right now (no matter how much you miss them), there are ways for you to stay connected. One way to stay communally connected is through gaming.
To no one's surprise, the online gaming industry has seen a drastic increase in game downloads in the past month. Obviously, core and casual gamers are attributing to this, but now so are the rest of us as we look for more things to do. Or, more specifically, things to do together. As it turns out, nothing eats up more time than a round or two of a good game with good friends. Here's a list of games to try out on your phones or PCs with your bosom buddies: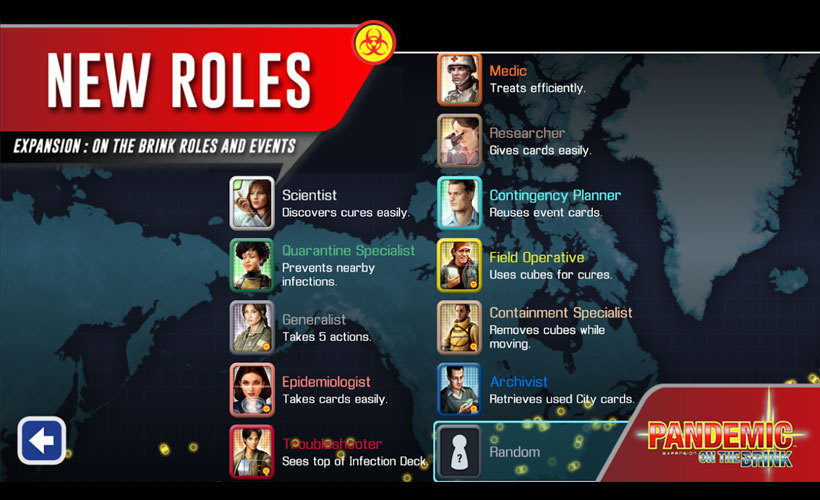 Pandemic: The Board Game
Probably the most apt game for the current situation, Pandemic was initially introduced as a board game. This co-op game tasks you and a group of friends with stopping four deadly diseases before they consume the world. The players control a team of CDC officers as they work to stop the spread of the diseases, with each officer having a specific role and special ability that you will call upon as you make your way from city to city. Watch the game trailer here.
Price: From RM22.99 depending on the platform.
Download the game: Google Play Store | App Store | Steam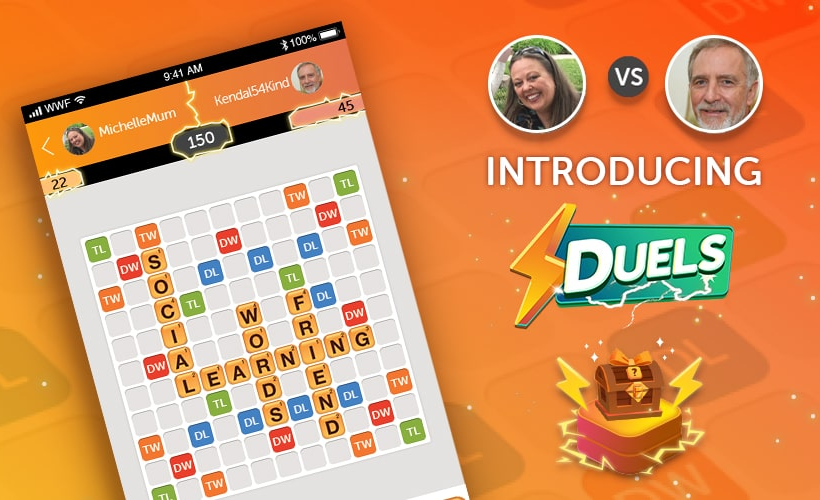 Words with Friends 2
If you're looking for something simpler but still loads of fun, this word game is the way to go. Similar in appearance to the old-school board game Scrabble, a few rounds of Words with Friends 2 will surely boost your word prowess and better strategising skills. You can opt to play a 'Classic Game' or up the stakes in 'Lightning Duels'. The app also tracks in-game progress with 'Achievements' for bragging rights. Watch the game trailer here.
Price: FREE.
Download the game: Google Play Store | App Store
Houseparty
The app of the hour to chase away those isolation blues – even the Duchess of Cornwall is on it. As the name suggests, Houseparty is first and foremost a social networking platform for people to gather and connect in groups either via chat, video, or 'Facemail'. Through the app, 'partygoers' can also play games and quizzes such as Head's Up, Quick Draw, and Trivia. So if you've been looking for something where you can have the usual weekly 'face-to-face' catch-up with your bestie AND play games, look no further. Watch the app promos here.
Note: There have been rumours of a data breach on Houseparty, but developers have said this is not true.
Price: FREE.
Download the app: Google Play Store | App Store
Tick Tock: A Tale For Two
Inspired by Scandinavian fairy tales, Tick Tock: A Tale For Two is a bizarre mystery-solving game where you and a friend are trapped in a mystical world. As time runs out, you both must work together to solve increasingly complex puzzles and find a way to escape. Cooperation and communication are key here as neither of you will have the full picture. Watch the game trailer here.
Price: From RM15.50 depending on platform.
Download the game: Google Play Store | App Store | Steam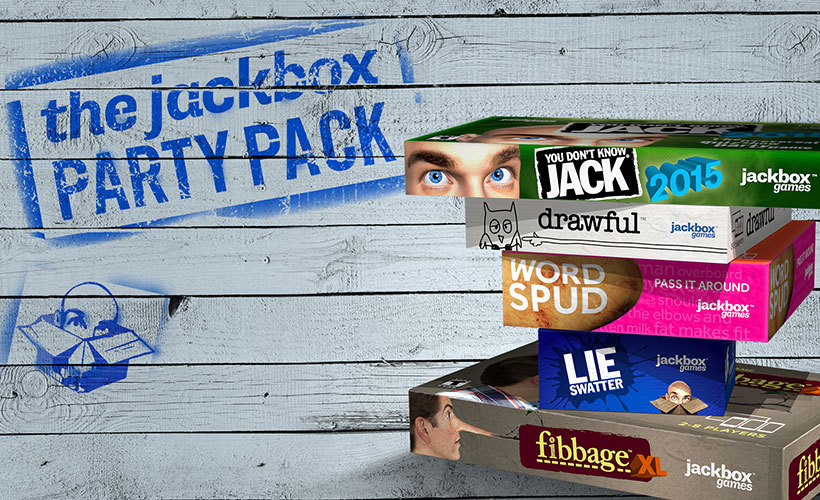 The Jackbox Party Pack
THE go-to party game. Each Jackbox Party Pack collection consists of five games. Choose from trivia games ("You Don't Know Jack"/"Trivia Murder Party"), to deception guessing games ("Guesspionage"/"Fibbage 2") to drawing games ("Patently Stupid"/"Bidiots") and so much more – you'll be spoilt for choice. A personal favourite is Pack 2, but if you need a more detailed comparison of what's in each pack and which would be most of interest to your group of friends, read this article. Watch the Jackbox Party Pack 6 game trailer here.
Note: Jackbox Party Packs are, as the name states, party games, and meant to be played with three to eight people in the same room because a main screen is required. However, in times like this where everyone is confined to their own homes, there is a somewhat easy work-around to this – video conferencing. The host (game owner) will have a tad bit of setting up to do, but if they have any experience doing a screenshare on video conferencing apps, then they're already half-way there. Here's a video guide from the Jackbox Games team on how to play their games remotely via Zoom.
Price: Packs start from RM47 depending on platform.
Download the game: Google Play Store | App Store | Steam | EPIC Games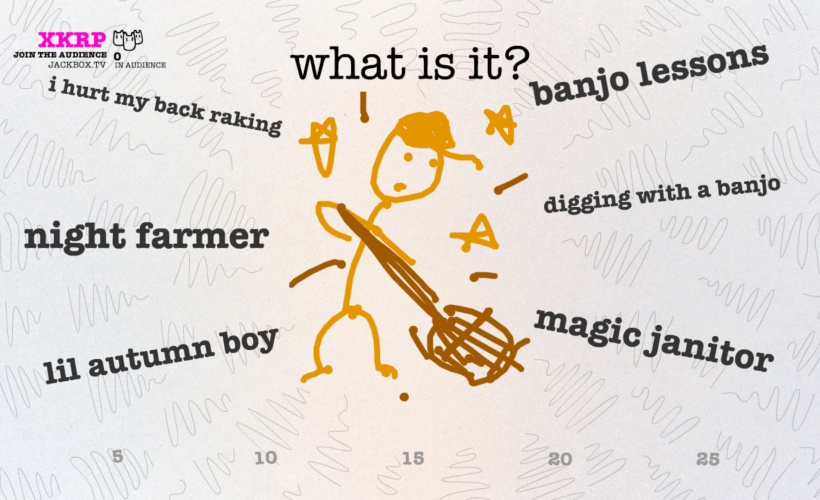 Drawful 2
Want to show off your artistic skills or lack there of? A Pictionary-esque game also from Jackbox Games, in Drawful 2, players take turns drawing while the rest try to guess by typing out what they think the picture is. A "creepy tiger" or "two moms having a great day" are just a couple of the hilarious things a player would have to draw. An older version Drawful is actually one of the mini-games available in the first Jackbox Party Pack, so get this game if you want the Jackbox experience without having to pay for it. Watch the game trailer here.
Note: Like other Jackbox games, you'll need a video conferencing app to play the game remotely.
Price: FREE (but not for long).
Download the game: Steam | EPIC Games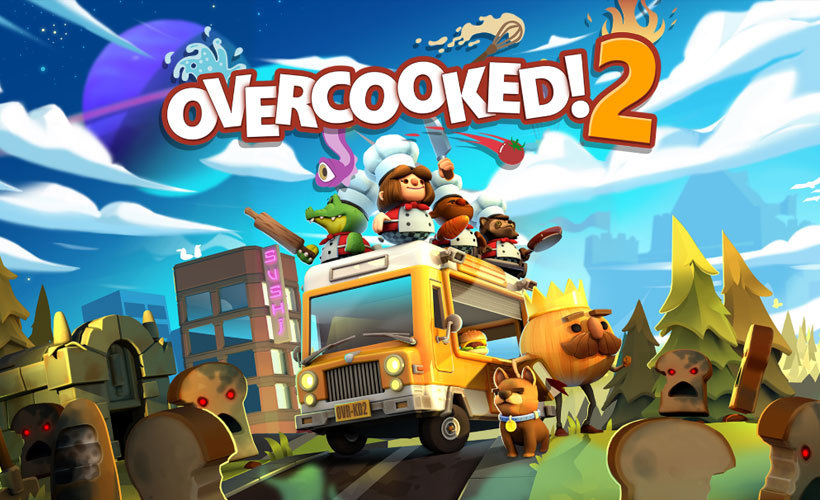 Overcooked! 2
Chaos is bound to ensue in Overcooked! 2. A frantic-yet-charming co-op game, you and up to three other friends play as kitchen staff taking turns washing dishes, preparing ingredients, cooking, and serving orders to the hungry diners of a restaurant. The recipes you cook range from burgers to cakes. Sounds easy? Well, you'll have to do all this in some pretty unconventional kitchens, while dealing with hurdles like fires, collapsing floors, and rats to name a few. Watch the game trailer here.
Price: From RM44 depending on platform.
Download the game: Steam | EPIC Games
Bonus Suggestions
Unlike the suggestions above, the last two are single-player travel-inspired games, perfect for the person looking for a cure for their wanderlust. Sure, you'll be playing these games alone, but the stories and characters here will leave you far from feeling lonely.
Wanderlust: Travel Stories
A narrative-focused travel adventure game, the set up to Wanderlust: Travel Stories is that there are five travellers at a Couchsurfers meet-up in a small bar on Easter Island, exchanging stories of their adventures. As they swap tales, you assume the role of that storyteller, managing everything from their expenses to their mental health. Your choices affect how each story progresses, and will take you all over the world, from Bangkok to Serengeti and so forth. Watch the game trailer here.
Price: From RM24.99 depending on the platform.
Download the game: App Store | Steam
80 Days
Inspired by Jules Verne's Around the World in Eighty Days, in 80 Days you play as Jean Passepartout, a valet recently hired by wealthy and eccentric Englishman, Phileas Fogg. Together, you'll embark on a journey across the globe with a challenge to make it home in (you guessed it) 80 days. Your task is to select the most efficient routes back before the numbered days are up, all while managing the overall travel budget and seeing to your master's wellbeing. Watch the game trailer here.
Price: From RM24.99 depending on the platform.
Download the game: Android | App Store | Steam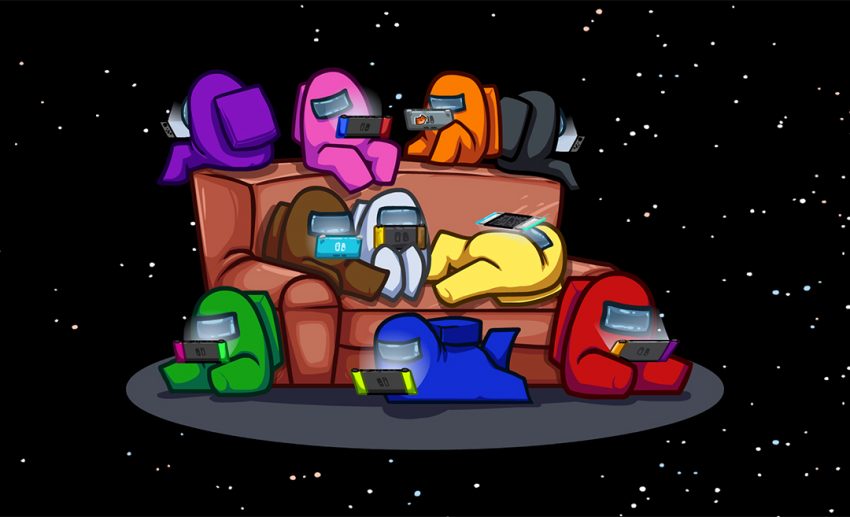 Among Us
Expect betrayal, lies, and sabotage from your closest friends in this game. Among Us is an online or local party game that'll make you put on your detective's cap and sniff out the impostor among a party of astronauts. Play as a crewmate and boot off the imposter before all your allies onboard get killed – or play as the imposter to successfully infiltrate the spaceship.
Price: Free for mobile, prices starting from RM12.50 depending on platform
Download the game: Google Play Store | App Store | Steam | Nintendo Switch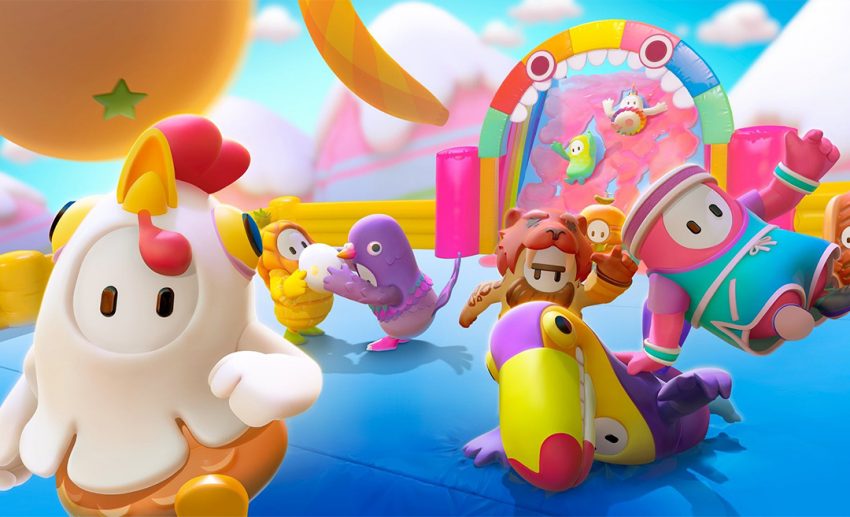 Fall Guys
Fall Guys is a colourful and chaotic game that has only one winning goal – to be the first to cross the finish line. Now, imagine doing that with up to 60 players per match, and having to manoeuvre through obstacle courses of maddening difficulty. Now that sounds like a fun team building game!
Price: Starting from RM39 depending on the platform
Download the game: Steam | Playstation | Nintendo Switch | Xbox
This article was originally published on 3 April 2020.
Get all the latest travel stories from Zafigo. Follow us on Facebook, Twitter, and Instagram