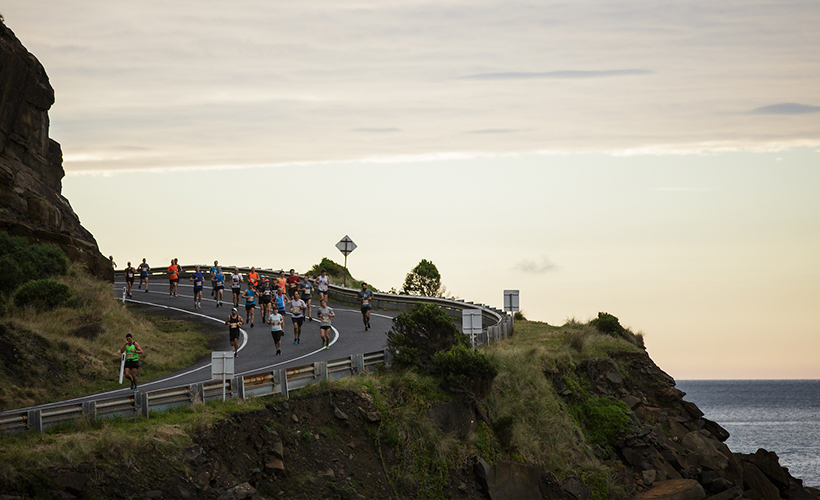 In May, the good people at Visit Victoria invited me to explore the Australian state — home to the city of Melbourne, natural wonders like the Twelve Apostles, and also the uber-scenic Great Ocean Road. I was told that I would be exploring Victoria and also taking part in the Great Ocean Road Running Festival alongside another journalist from the Malaysian Women's Weekly, two professional runners from Singapore and the Philippines — both running full 42-kilometre marathons — and one Malaysian athlete, Angeline Ong, who did the 14-kilometre run.
One quick Google search for Victoria weather saw that the temperature averaged at 16o Celsius, and that didn't seem bad at all. However, a week before we were scheduled to arrive in Melbourne, we received news that an Antarctic cold front was expected to descend upon Southeast Australia, dropping temperatures up to 10o lower.
We flew in to Avalon Airport just outside Melbourne via AirAsia* two days before race day. From there, we spent a night in the city of Geelong, and then headed down to Lorne where the race would kick-off.
On your mark…
Race day came and all the participants for the 10-kilometre fun run — from babies in strollers being pushed by their parents to the elderly — were gathered at the starting line. Soon enough, the race began. There were the serious runners who pushed off as fast as they could, the leisurely strollers who looked determined to enjoy every bit of the 10 kilometres on their own time, and the kids who would speed up and then slow down intermittently. Last but not least, there was me.
I had been on a year-long fitness journey and I saw the Great Ocean Road Running Festival as a cool opportunity to flex my newly-acquired fitness abilities. I knew I had to wear more than I was used to to run, and figured that would suffice because the running itself would keep me warm. Before I get into how I had to pay for not preparing myself better to run in low temperatures, let me tell you about the Great Ocean Road.
Built by returned World War I soldiers in remembrance of their fallen brothers, it is considered the largest war memorial in the world, spanning 244 kilometres along the south-eastern coast of Australia. The route is astoundingly scenic and links several towns, landmarks, and tourist attractions.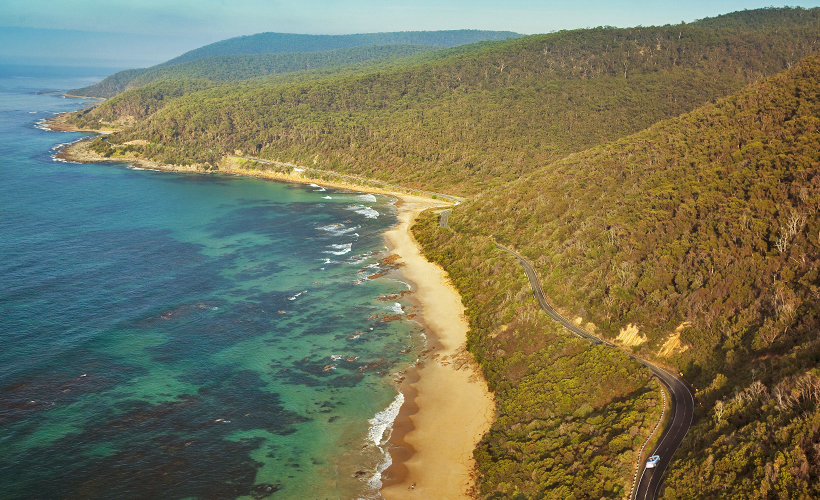 Running this route, all you see is huge waves coming in from the open sea on your left, rolling hillside on your right, and blue skies ahead and above you. All you hear is said ocean and the faint patter of runners' feet around you.
---
We asked 10 Malaysian runners for their favourite marathons held in destinations that are ideal for a pre- or post-race vacation:
---
As breath-taking as all this was, I couldn't ignore the cold nipping at my face and arms. The first stretch of the run was on flat ground, so it wasn't as taxing, but as soon as the road started dipping and rising into the hills, that's when my lungs started to burn a little. I figured the cold would bother me less after a few more minutes of running, but it didn't.
Eventually, I had to slow down. I decided I'd just walk the rest of the way; enjoy the cool crisp air and take in my surroundings. Along the way, I saw participants greeting and smiling at each other. A group of people walked with trash bags in hand, picking up any rubbish they saw along the route.
I reached the halfway checkpoint, and took a swig of water from the water station there before turning around to cover the remaining five-kilometre trek back to the starting point.
Crossing the finish line
The last few hundred metres of the route back snaked through a slightly wooded area, with the beach ever-present on my right. A bunch of onlookers, race volunteers, and participants cheered on everybody approaching the finish line. I sped up a little bit, and as I passed the line myself, someone came up to me and put a participation medal around my neck. It wasn't expected, but I was pleased, nonetheless.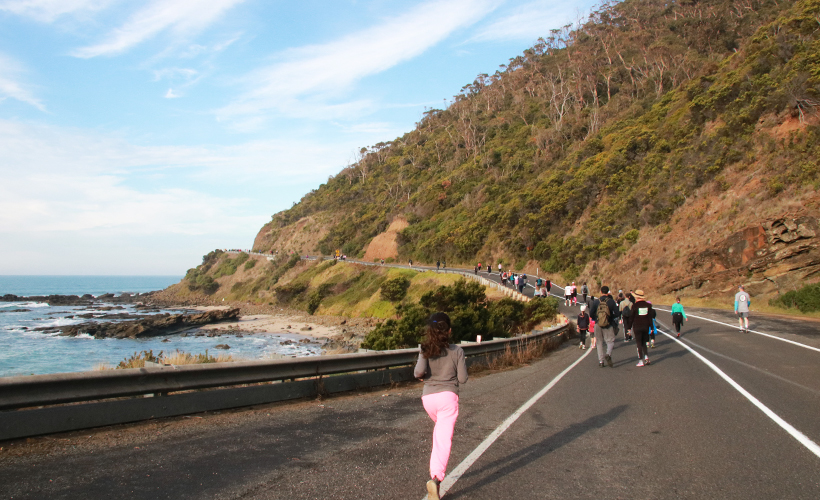 A year ago, I never would've thought about taking part in a marathon even here in Kuala Lumpur, but I just completed a 10-kilometre run in roughly two hours. To score a personal achievement like this, and that too at one of the world's most spectacular marathons — the Great Ocean Road Running Festival — is truly an unforgettable experience.
All photos courtesy of VisitVictoria
AirAsia flies to Melbourne 16 times a week. Check out www.airasia.com for affordable flights that will have you exploring Melbourne and the rest of Victoria in no time!
Get all the latest travel stories from Zafigo. Follow us on Facebook, Twitter, and Instagram.