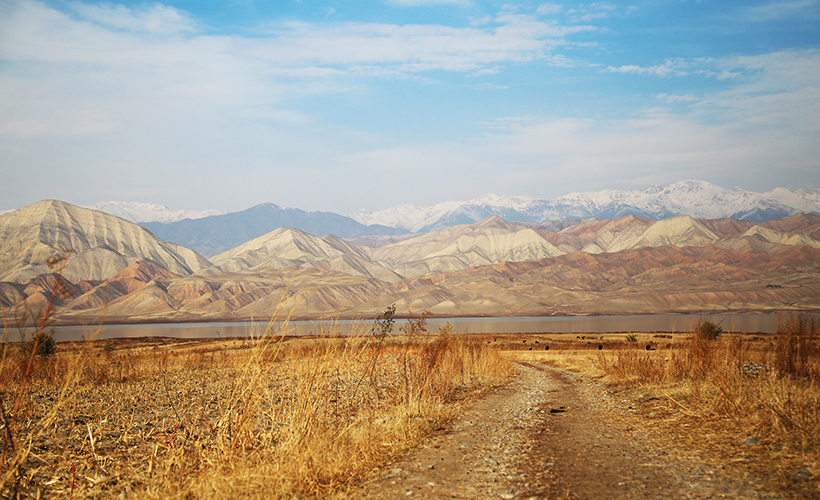 Kyrgyzstan – a landlocked country in Central Asia that's starting to gain world recognition for its breath-taking scenery, raw and wild landscapes, and warm hospitality. It's easy to travel into and around the country, adding to its appeal. Kyrgyzstan also offers remote and natural beauty at reasonable prices that can put countries like Switzerland to shame! If you're sold on the idea, here are five of the best adventures you can experience.
1. Stay in a yurt
A great way to experience an ancient nomadic culture is to spend the night in a traditional yurt. A yurt is essentially a round sturdy felt-covered tent. Most yurts are family-run, giving you the opportunity to try traditional Kyrgyz food. You can participate in their daily activities and learn the vital skills needed to survive in the Kyrgyz mountains too.
It's important to note that it's likely there won't be hot showers, Wi-Fi, or flushing toilets. Nevertheless, it's a perfect way to relax and truly appreciate the raw beauty of the Kyrgyz mountains, though it's not for those who don't like to rough it out.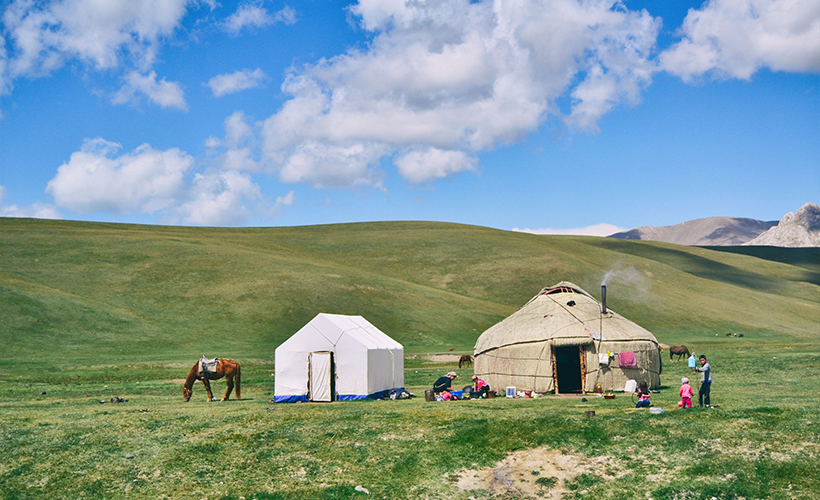 A yurt for two people can cost USD20 if you want to book it in advance. However, if you don't mind negotiating a price while you're there, the prices can range between KGS450-600 (approximately USD6-8).
One particular yurt located near a lake in between mountains is Yurt Camp Azamat at Song Kol Lake. The hosts speak English and breakfast is included! Meanwhile, Yurt Camp Beltam is also by a lake and provides hot water and sumptuous food.
2. Visit Köl-Suu Lake
The magnificent Köl-Suu Lake lies 3,400 metres above sea level. It spans 12 kilometres and is nestled between a mountain gorge that nearly touches the Chinese border. Due to the fact that it's a border patrolled area, it's worth arranging for a trip with a local guide (instead of trying to attempt this independently) as you'll need necessary permits and approvals.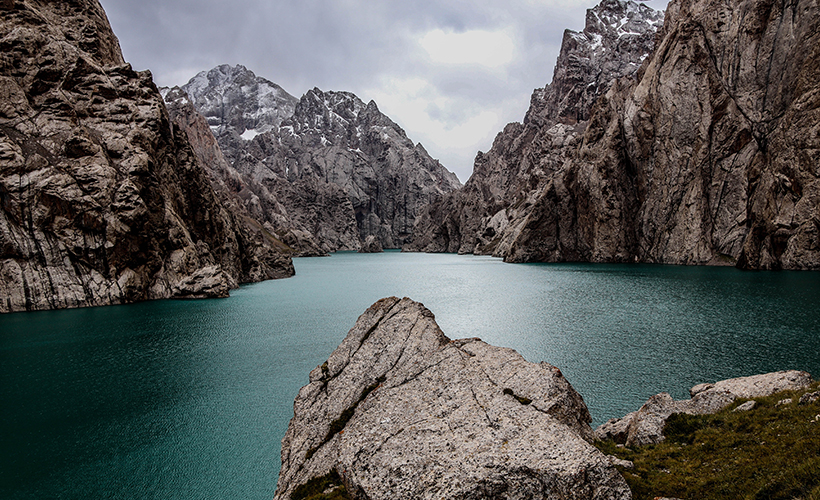 Here are two local guides you can book with:
Alternatively, if you have a bit of time to play with, visit the tourist office in Naryn to arrange your trip. They'll be able to recommend a few companies to take you at more reasonable prices.
Finally, remember to pack warm thermals and windproof clothing as it can get incredibly windy and cold.
3. Watch the golden eagle hunters
Hunting with golden eagles, also known as salbaruun, has been a tradition passed down from generation to generation. In the past, nomadic families would rely on the eagle's acquisition of furs and food to survive the harsh winter months. The Kyrgyz people didn't believe in using weapons to hunt and kill animals and that eagle hunting was more humane.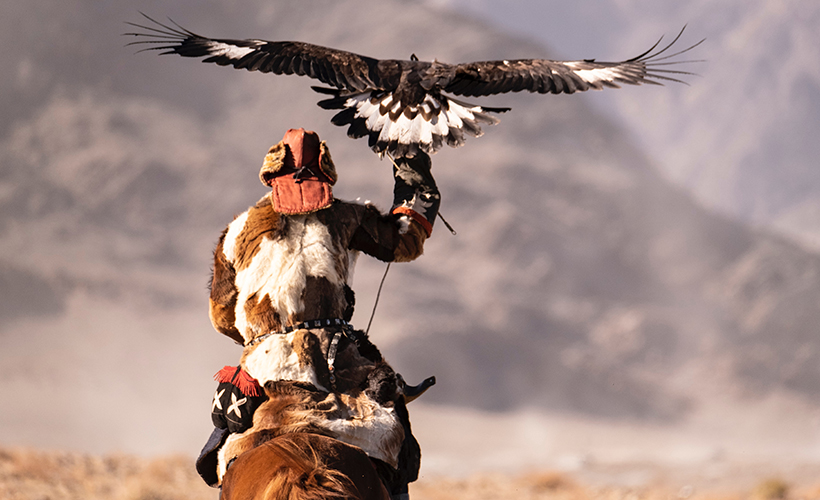 Nowadays, this form of hunting is no longer necessary for survival and the tradition is slowly dying out. Fret not though, as action as been taken to preserve and promote this unique and incredible sport through the World Nomad Games. If you want to watch a demonstration of these spectacular animals in action you can arrange a day tour for around USD15 with Destination South Shore.
4. Catch a game of 'dead goat polo'
While the English translation of the sport ulak tartysh sounds a bit grizzly, it's an adrenaline-fuelled and exciting one to watch. Similar to polo, two teams of six riders battle each other to launch a beheaded goat carcass into a pit at either end to score a point. Needless to say, this sport requires a lot of skill and stamina. Just stay clear of standing near the goal pit if you don't want bits of goat splattered on you!
5. Hike
No trip to Kyrgyzstan is complete without exploring one of their many exquisite hiking trails. The pristine and gorgeous landscapes of Kyrgyzstan have been likened to those of New Zealand – now that's some comparison!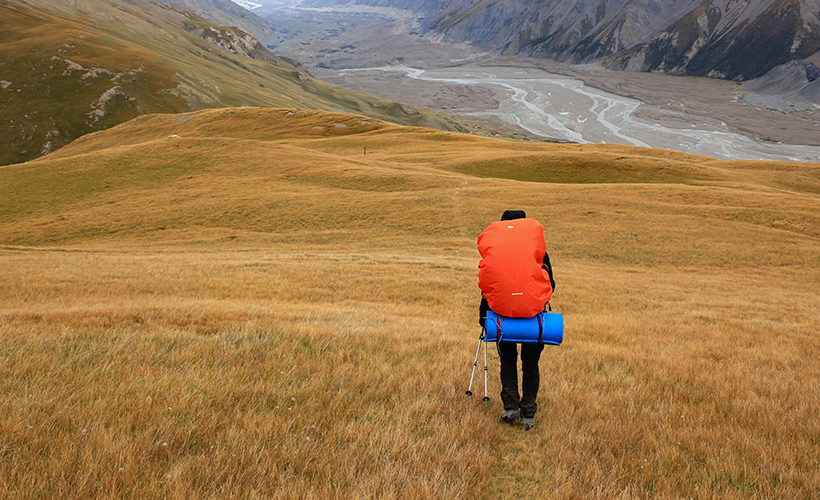 It's recommended to book hikes through local tour guides as the terrain can be treacherous and the weather unpredictable. A number of popular hikes are the Archa Tör Pass (three to five days), the Ala Kul Lake (three to five days), and trekking in the Alay Mountains. For something a little different, you can also experience parts of these treks on horseback, so be sure to talk to your guide if this is something that interests you!
[vc_row][vc_column][zf_post_boxes widget_hide_desc="true" num_post="3″ post_id="30061, 30930, 30548″][/vc_column][/vc_row]
Get all the latest travel stories from Zafigo. Follow us on Facebook, Twitter, and Instagram.