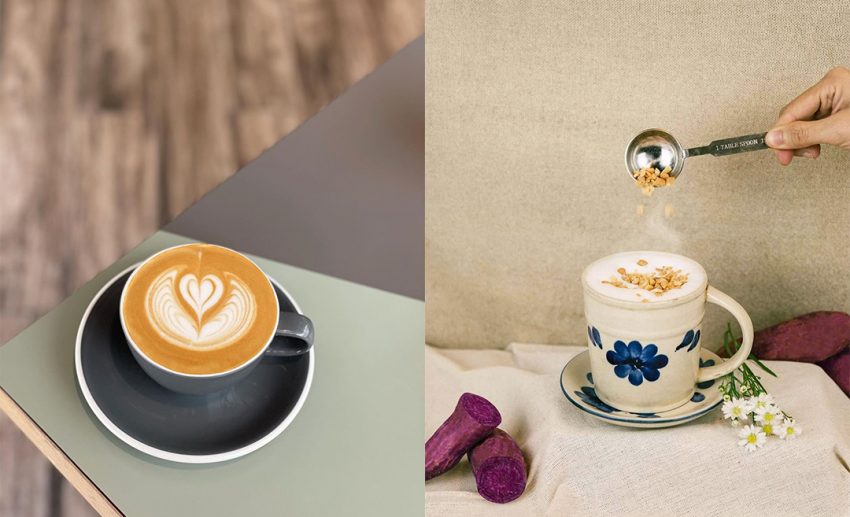 Subscribe to our new 
Telegram
 channel for the latest updates.
Are you a coffee connoisseur? The coffee craze is nothing new in Malaysia, what with the first wave of old-style coffee in kopitiams frequented by our grandparents decades ago. There's also a lot of pride in the black and bitter concoctions they purvey, as local Malaysian coffee producers roast their beans with a coating of margarine and sugar until dark for added aroma.
The second wave of coffee hit in the late '80s and early '90s, as people shifted to fancy lattes from multinational chains such as Starbucks and The Coffee Bean & Tea Leaf.
Moving on to the third wave of coffee, we place emphasis on understanding how a cup of coffee is produced, from farmer to roaster to barista. Not to mention, the ambience of a coffee house. Now, if this is your first time visiting Malaysia and you're wondering where to start, perhaps this list of the best coffees around Malaysia will help you out:
1. PULP by PPP Coffee – Bangsar, Kuala Lumpur
View this post on Instagram
If you're a coffee aficionado, PULP is the place to be. According to Cuppabean, this industrial-themed cafe is located in what used to be the cutting room of Art Printing Works, a historical printing factory, where you can find an old cutting machine fashioned into a coffee bar table. They also house an array of coffee equipment to allow you to learn about coffee beyond the bean.
As for the brews, their coffee range is top-notch. You can also find more unique coffee blends such as Konga (a medium-roasted coffee with a floral and lemony aroma) and Suke Quto (a refreshing cold brew from YirgaCheffe and Sidamo. The flavour differs, but maintains the same floral and lively characteristics as the Konga). The latter is best served with ice and paired with a slice of carrot cake.

APW, 29-01, Jalan Riong, Bangsar, 59100 Kuala Lumpur
Open daily, 8am to 6pm

+60322013650


---
2. Cộng Cà Phê – Petaling Jaya, Selangor
View this post on Instagram
A taste of Vietnamese coffee while travelling in Malaysia? Why not? The popular coffee chain Cộng Cà Phê opened its second outlet in 1 Utama Shopping Centre, following its successful first outlet in NU Sentral. They offer a series of Vietnamese coffee made with coconut milk for added richness and aroma, which you can enjoy amid kitschy Vietmanese decor. A must-try here is the signature Bac Xiu or coconut milk with coffee that has the luscious aroma of coconut to match its robust coffee notes.
If you'd like to beat the sweltering heat, order the Coconut Milk with Coffee Smoothie that has a creamy and frosty texture, and you'll come out of the cafe feeling refreshed. It's also perfect for those who prefer a subtle coffee note, as the coconut aroma has eased out the bold coffee taste.

Lot G130A, Ground Floor, 1 Utama Shopping Centre (Old Wing), Petaling Jaya, Selangor
Open daily, 10am to 10pm

03-7732 9280


---
3. Kopi Hutan – Penang
If you're roaming around Penang Island, Kopi Hutan at Monkey Cup Penang Hill is the best spot for women travellers to enjoy a pot of pleasant Arabica coffee. Surrounded by the beauty of Mother Nature and fresh clean air, sipping on coffee here can reinvigorate your mind and soul. Tucked away at the top of Penang Hill, Kopi Hutan provides you with premium-quality coffee beans from five different countries and roasts them perfectly to allow distinct aromas to shine through. You can also pair your coffee with their scrumptious selection of home-baked cakes and finger foods.

Summit road, Penang Hill, 11500 Penang, Malaysia
Open daily, 9am to 6pm

+60124289585

---
4. Chang Jiang White Coffee – Ipoh, Perak
View this post on Instagram
White coffee is synonymous with Ipoh. Getting a taste of the original is reason enough to visit Ipoh. And one of the most popular places to satisfy that craving is at Chang Jiang White Coffee at Jalan Windsor, located inside a repurposed 1960s single-storey bungalow. It retains the rustic charm of old kopitiams presented in the first wave of coffee mania — with small round marble-top tables, large hanging mirrors, and glass window louvres.
The frothy white coffee is essentially black coffee mixed with condensed milk and evaporated milk. Taste-wise, the beverage is sweet, but it comes with a subtle bitter aftertaste. The white coffee is roasted only with margarine; hence the aroma can be an addictive brew. For the full experience, pair your cuppa with some kaya and butter toast – it's the perfect way to start your day!

7, Jalan Windsor, 30250 Ipoh, Perak
Open daily, 8am to 6pm

+6052538896


---
5. Long Hiang Coffee Shop – Melaka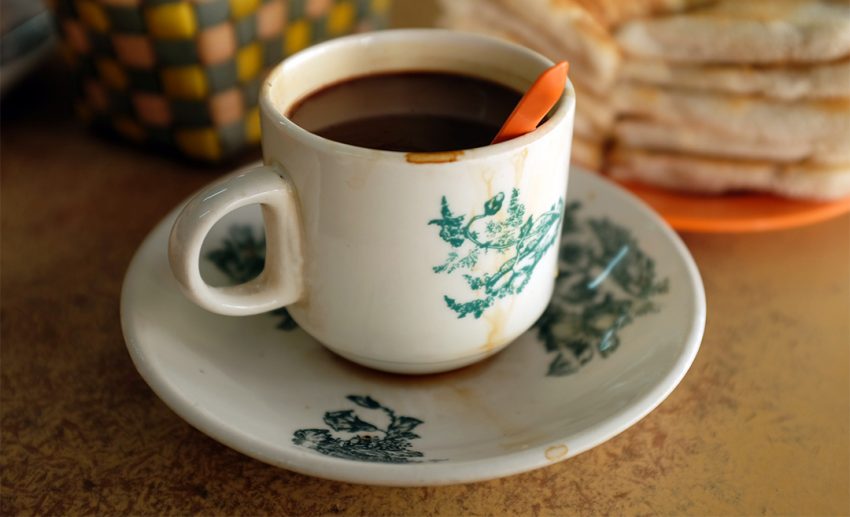 Long Hiang Coffee Shop is an oldie but goodie. This Hainanese kopitiam is tucked just at the main road's corner, and this nostalgic gem was established in 1942! It's currently run by the fourth generation of the founding family.
There's nothing better than enjoying a cup of Malaysian-style Kopi C (coffee with evaporated milk and sugar) while immersing in the historical city as well as the locals' relaxed lifestyle. The coffee is served in a vintage-style ceramic cup which makes your coffee-drinking experience all the more Malaysian!

99, Jalan Laksamana Cheng Ho, 75000 Melaka
6:15am to 1pm (Friday to Wednesday); closed on Thursday

---
6. Black Bean Coffee & Tea Co. – Kuching, Sarawak
View this post on Instagram
This joint kicks it old school. Unlike lavish modern establishments, Black Bean Coffee has just three tables, serving you locally-sourced java that they've dubbed Sarawak Liberica that originates from local Bidayuh and Chinese plantations. The coffee beans are brought to Kuching and freshly brewed by the shop owner. You definitely don't want to miss the chance to enjoy sipping on a cup of this well-roasted Sarawak gourmet coffee while visiting the city.
If that's not up your alley, they also offer other types of coffee like Arabica and Robusta grown in Sumatra, Java, and Sarawak. Can't get enough of their coffee? Purchase their vacuum-packed coffee beans as souvenirs and enjoy them in the comfort of your home.

No.87, Ewe Hai St, 93000 Kuching, Sarawak
9am to 6pm (Monday to Saturday); closed on Sunday

+6082751276

---
7. Earthlings Coffee Workshop – Kuching, Sarawak
View this post on Instagram
Step inside and breathe in the aroma of freshly-ground and freshly-brewed coffee in what's arguably the best coffee place you can find in Kuching. The high-quality coffee beans are roasted and brewed by a team of internationally-trained baristas. You can find the usual favourites and special themed drinks here. They even have their own coffee lab for experiments, roasting, and education.

Sublot 16, Soho East Hq Lot 188, Lorong 5, Jalan Wan Alwi, Taman Supreme, 93300 Kuching, Sarawak
Open daily, 9am to 10pm

+601110031208


---
8. October Coffee Roasters – Kota Kinabalu, Sabah
View this post on Instagram
Missing chilly weather lately? Head to this cosy café that boasts the ambience of a winter cabin right in the heart of Kota Kinabalu. The quality of the brews here is hard to beat, and they even craft their own drip coffee bags, so do check those out. If you prefer less acidity in coffee, you can try their Iced Dutch Coffee for a refreshing caffeine fix. They also provide some workshops to get you on the route to becoming a coffee master yourself.

9, Lorong Bunga Raja 4, Taman Bunga Raja, 88450 Kota Kinabalu, Sabah
Open daily, 10:30 am to 12am

+6088532455

Follow Zafigo on Instagram, Facebook, and Twitter. Sign up to our bi-weekly newsletter and get your dose of travel tales, tips, updates, and inspiration to fuel your next adventure!
[zf_post_boxes widget_hide_desc="true" num_post="3″ post_id="41694, 42093, 38184″]