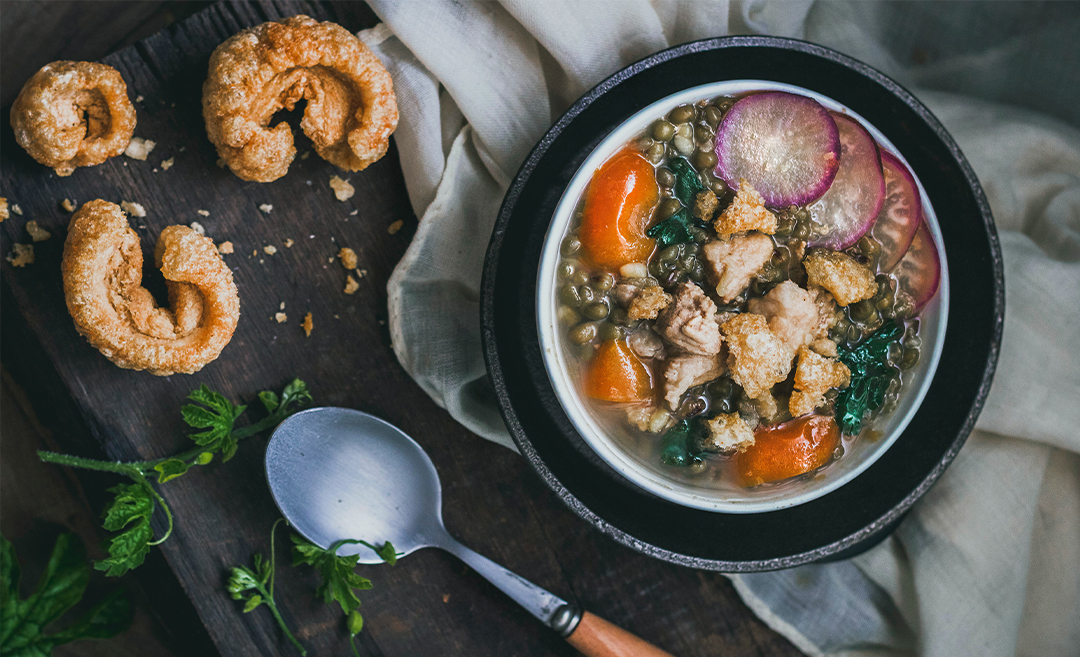 Subscribe to our new 

Telegram

 channel for the latest updates.

Mabuhay! When we think of the Philippines, beautiful islands and delectable food instantly come to mind. Filipino cuisine is strongly influenced by Spanish, Portuguese, and American cultures, hence why its dishes are big in three key flavours – sweet, salty, and sour. And if you've ever been to the Philippines, you'll notice that piping hot white rice fresh out of a cooker is an integral part of enjoying all savoury Filipino dishes. Restaurants there even have a thing called 'unli rice', where patrons can enjoy unlimited heaps of rice with their meal (their version of super-sizing things). Bringing things back to Malaysia, unlike Thai restaurants, which can be found in many districts, Filipino restaurants remain underrated and tend to be overlooked. So, we've created a foodie guide of places where you can experience the most delicious and authentic Pinoy fare in the country. Enjoy!
David Axel Café, Kota Raya, Kuala Lumpur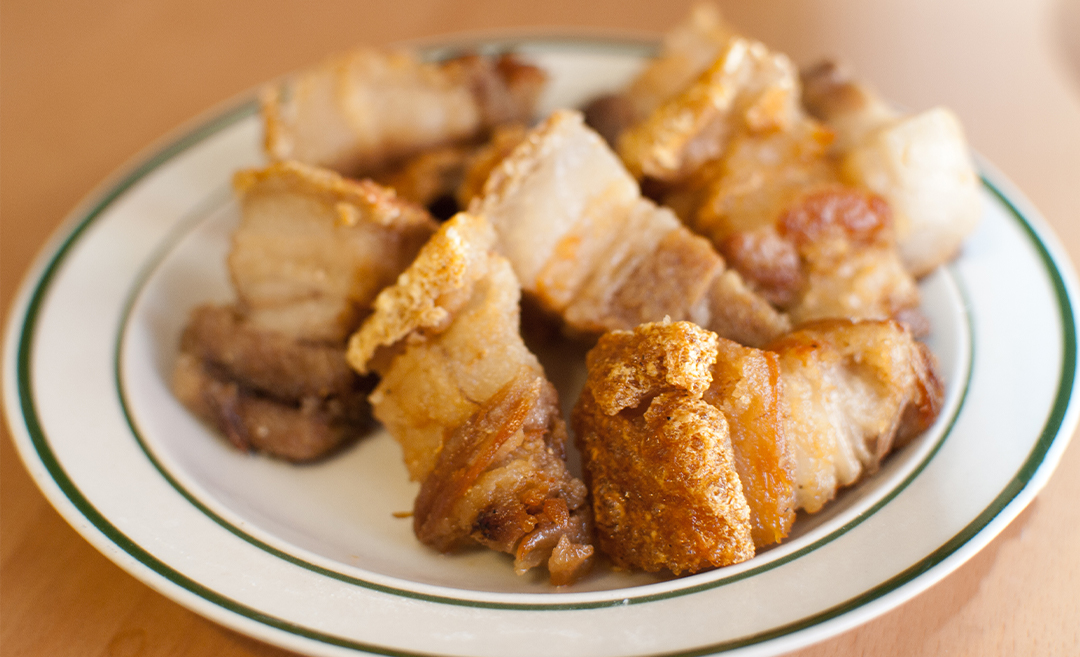 There's no need to travel far to try one of Asia's most exotic foods – balut (a fertilised duck egg). All you need to do is head over to Kota Raya, also known as Little Philippines, to embark on a Pinoy food hunt. At David Axel Cafe, you'll find a plethora of authentic Filipino dishes, including balut, at reasonable prices. Of course, one can never go wrong with lumpia (spring rolls), pancit guisado (stir-fried noodles), lechon kawali (crispy pork belly), kare-kare (curry with savoury peanut sauce), and dinuguan (pork and pig blood stew). Ube (purple yam) lovers can stock up on their RM10 ube halaya to use as a breakfast spread or concoct Filipino's favourite summertime treat halo-halo (their equivalent of Malaysia's ABC). Bonus: When exploring Kota Raya, you can also add Nasi Campur Filipino and Peaches in Apples Cafe to your foodie adventure list.
 10am to 7pm daily

 Lot 3.8, Level 3, Kompleks Kotaraya, Jalan Tun Tan Cheng Lock, 50000, Kuala Lumpur (Directions)

 +60169579223

---
The Narra Filipino Resto Lounge, Petaling Jaya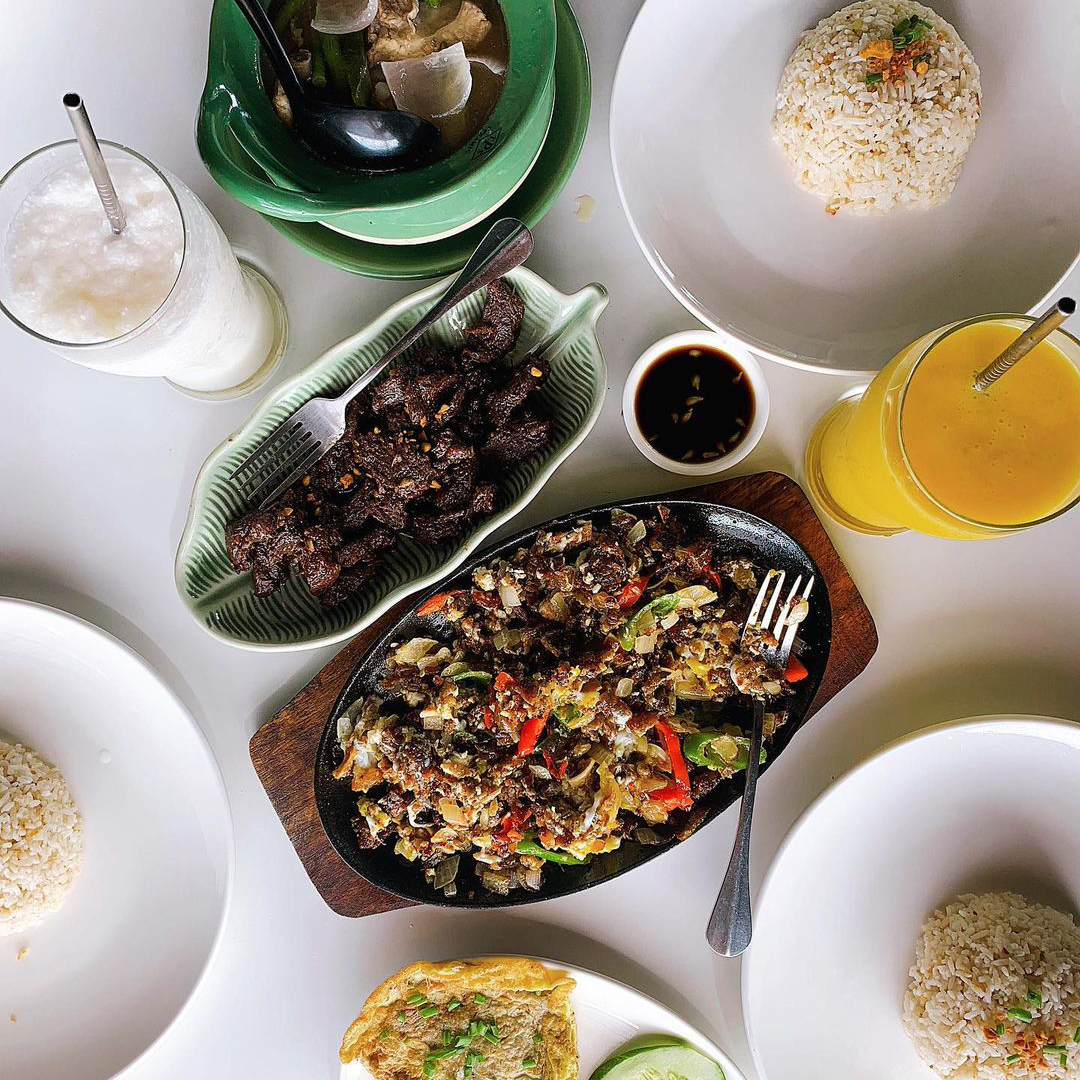 Named after the Philippines' national tree, The Narra offers an exceptional gastronomic experience with its extensive array of traditional Pinoy food. Start your meal off with appetisers like the sweet and succulent longaniza (pork sausages), ketchup-glazed barbecued pork loin, and grilled chicken intestines, then refresh your palate with their green mango salad with shrimp paste. Cue Red Horse Beer, perhaps? A Filipino feast would not be complete without pork and seafood as the entrée. Indulge in some Filipino favourites such as the signature bellychon (Filipino equivalent of porchetta) paired with liver sauce, sizzling sisig (gelatinous minced pig's head), and inihaw na liempo (marinated grilled pork belly). For extra umami, opt for the rellenong bangus (milkfish) that's been skillfully deboned and the flesh removed. The bangus' flesh is then minced and mixed with carrots, peas, and raisins before being stuffed back into the skin and deep-fried for a crispy texture. If you're all for garlicky aroma, the daing na bangus is a popular fish dish that's marinated in vinegar, garlic, and peppercorns before going into a deep wok of hot oil. We bet that all their dishes will have you scoop for more rice. The Narra is also the perfect destination for those with a sweet tooth. All of its after-meal offerings like puto flan (crème caramel over rice cake), halo-halo, and special pichi-pichi (glutinous cassava topped with grated cheese) are bound to satisfy your taste buds!
 11am to 10pm (Sunday to Thursday); 11am to 12am (Friday and Saturday)

G001 Millennium Square, Jalan 14/1, Seksyen 14, 46100 Petaling Jaya, Selangor (Directions)

 +60374981061
 
---
Mabuhay Laguna Restaurant, Kuala Lumpur
The Philippines is not only known as the land of 7,640 islands, but is also known for birthing talented singers and a longstanding music culture. On top of whipping up mouth-watering Pinoy dishes, you can immerse yourself in the full Filipino experience when at Laguna. While during the day, Laguna is a relatively-quiet and family-friendly joint, come nightfall, you'll see resident Filipinos and patrons partaking in the restaurant's videoke (video karaoke) facilities. You'll actually feel like you're in Manila. Needless to say, the food doesn't disappoint. While you're here, go for these must-try signatures — crispy pata (deep-fried pig trotters), sinigang (tamarind-based soup), kare-kare, bulalo (beef soup), and pancit palabok (vermicelli in shrimp sauce and various toppings). Oh, and if you don't feel like heading into town, they cater too!
 11am to 9pm (Tuesday to Sunday); closed on Monday

3, Jalan Gereja, City Centre, 55000, Kuala Lumpur (Directions)

 +601119101661
 
---
Kerry's Filipino & Asian Cuisine, Johor Bahru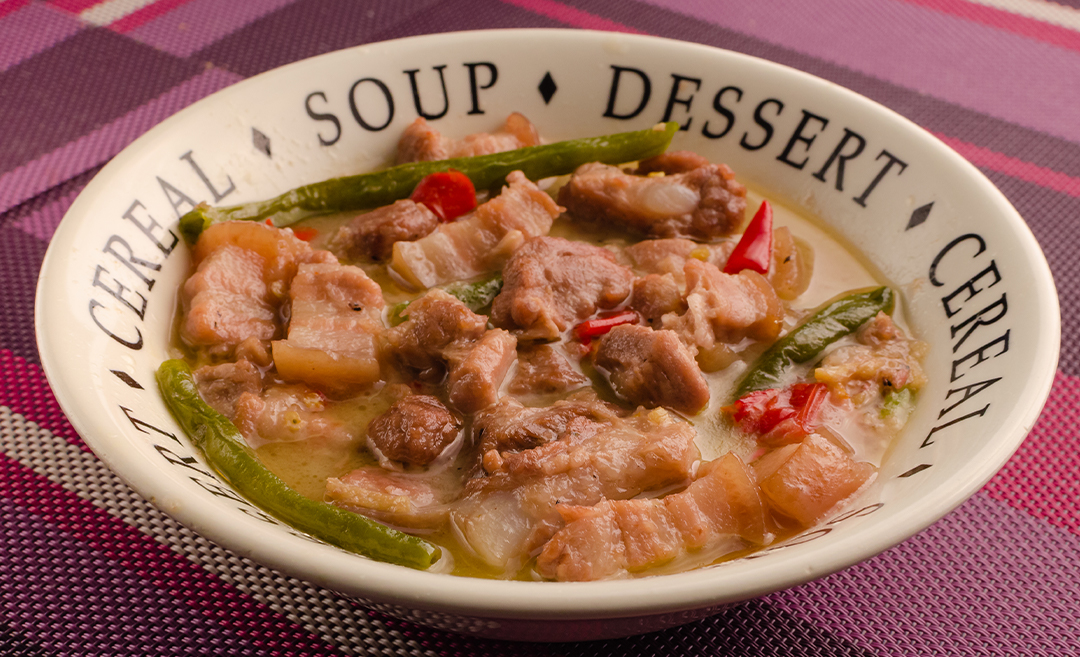 As the only Filipino restaurant located outside of Kuala Lumpur and Selangor, Kerry's Filipino & Asian Cuisine is a mecca for Pinoys residing in Johor whenever homesickness kicks in. Craving grilled and smokey flavours? Their BBQ menu has a wide range of meat skewers for you to choose from, including isaw (grilled chicken intestines). Other praiseworthy dishes include Bicol express (pork cooked in coconut milk with shrimp paste), sprite humba (braised pork), binagoongan (meat sautéed or braised in bagoong alamang, garlic, black peppercorns, and bay leaves). For special occasions, like birthdays, this venue can also be turned into a catering and gathering spot.
 11am to 11pm (Saturday to Thursday); 11am to 11:45pm (Friday)

G-25, Jalan Permas 10/5, Permas Jaya Johor Bahru, 81750 Masai, Johor (Directions)

 +601131320619
 
---
Truffles at Telawi, Bangsar, Kuala Lumpur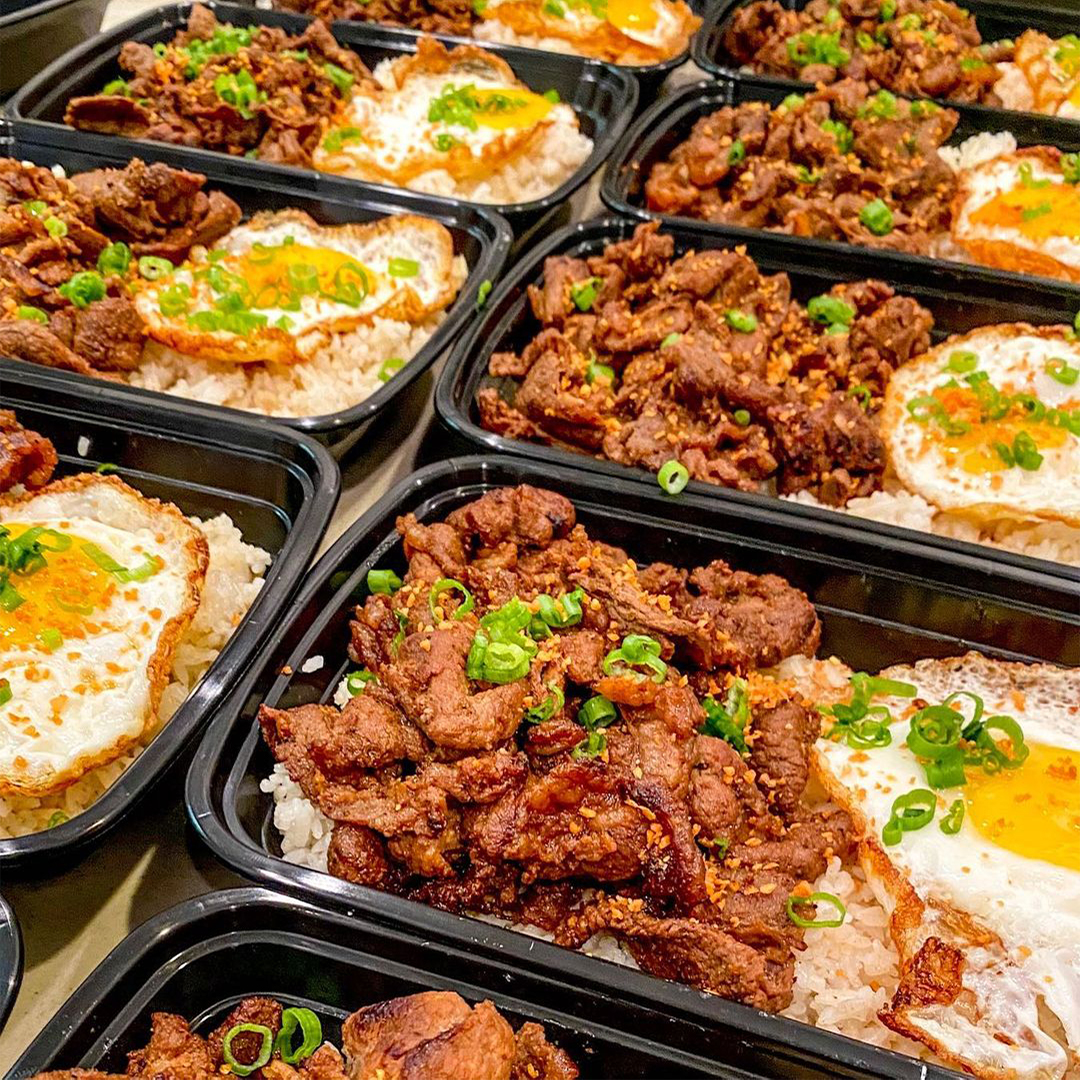 Nestled in a discreet spot along Jalan Telawi, Bangsar, Truffles is the go-to place for those looking for uber-affordable and halal Filipino food. Operated as a small business, Truffles offers savoury dishes like hipsilog (fried rice with butter chilli garlic prawn, fried egg, and papaya salad), embudito (chicken meatloaf), chicken adobo (meat marinated in vinegar, bay leaves, salt, garlic, and pepper), lumpia, and binagoongang talong (fried eggplant with shrimp paste, coconut milk and chillies). To get your money's worth, get the set meal that's inclusive of a main meal, drink, and dessert, costing less than RM15!
 10am – 10pm daily

46 Jalan Telawi, Bangsar Baru, Kuala Lumpur (Directions)

 +60322021688
 
Follow Zafigo on Instagram, Facebook, and Twitter. Sign up to our bi-weekly newsletter and get your dose of travel tales, tips, updates, and inspiration to fuel your next adventure! 
35539, 33461, 41229