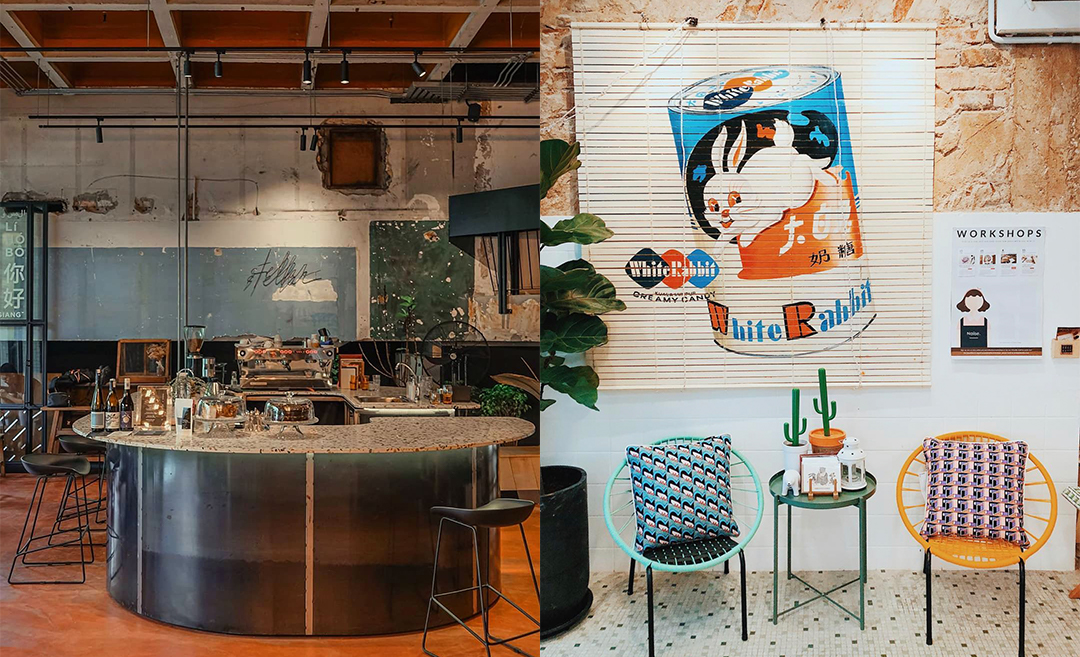 Subscribe to our new 

Telegram

 channel for the latest updates.
Who doesn't love visiting Instagrammable cafes? If you're stuck with a tight budget or don't fancy getting sweaty walking around multiple locations to get your art fix, wander in and around Kuala Lumpur (KL) and the Klang Valley to these six all-inclusive free-entry places that feature creative spaces and heaps of fun things to do!
RexKL, Jalan Sultan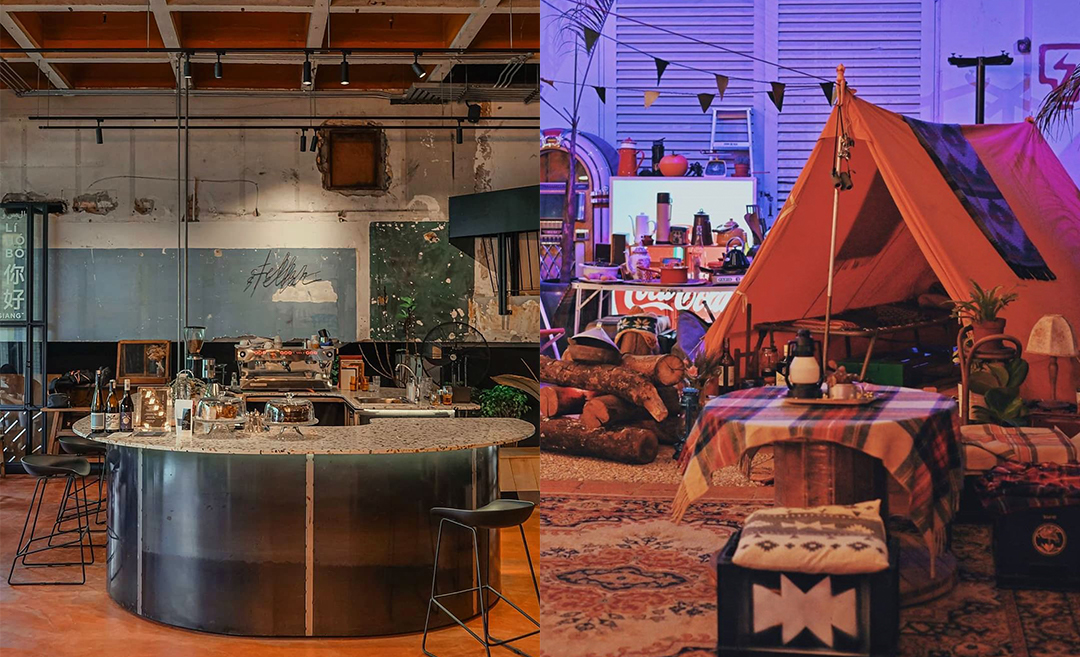 Rex KL breathes new life into the formerly dilapidated building known as Rex Theatre with art, fun, and film screenings. The creative community space is home to multiple art disciplines – ranging from film, performance, to the culinary arts, and more. Events held here are constantly evolving, so do make sure to check out RexKL's Facebook page for the latest updates.
Kelab Seni Filem, Malaysia's oldest film club, hosts weekly film screenings every Wednesday night at 8pm here at RexKL. From up-and-coming Malaysian filmmakers to international oldies but goodies, the films screened here are always thought-provoking. Doors open at 7:30pm and seats are on a first-come-first-served basis, so arrive early if you don't want to miss out. Follow Kelab Seni Filem's Facebook page for weekly screening updates.
View this post on Instagram
Food is also in abundance at RexKL. The Back Ground is home to a food hall as well as a sustainable marketplace. Meanwhile, Piu Kee Shoten features amazing gyozas (potstickers) while Lauk-Pauk: Urban Warung delights Malaysians with their mouth-watering, crispy Cincalok Fried Chicken. If you're visiting on a weekend, check out One Kind Market and grab some locally-grown greens or tuck into their new Field to Pot steamboat dinner.
Finally, Mentor Bookstore is located at the Mezzanine Level of RexKL, and is heaven for any book-lover. Carrying mostly Malaysian authors, the Chinese bookstore also has works from around Southeast Asia. Second-hand books are also for sale here, so set aside some time to slowly comb through the large directory of books available. 
Zhongshan Building, Jalan Kampung Attap
One of KL's foremost arts research hubs, the Zhongshan Building is a creative space filled with the historical archives of art and design in Malaysia, as well as new age but distinctively local art initiatives.
The Back Room KL is an alternative exhibition space where you are bound to find inspiring displays on rotation. At the time of writing, contemporary textile showcase Common Threads is on display until the 4th of October, 2020.
Fans of fine stationery should definitely step into ana tomy, where products ranging from notebooks to leather goods are available for customisation. Naiise features locally-made and designed lifestyle products, which we think will make for amazing gifts!
View this post on Instagram
Feeling hungry after walking around? Grab an Avocado Toast at Tommy le Baker or your daily cup of joe from Piu Piu Piu. The sourdough bread used at Tommy le Baker is très délicieux, while the cheeky shop owner of Piu Piu Piu, Unagi, offers fun coffee infusions and an intimate time at his Japanese standing bar-inspired coffee shop.
Also, keep your eyes peeled for Hello Zafigo alumni Red Hong Yi's latest exhibit Three Treasures hanging from the courtyard near Tommy le Baker. Made with materials sourced from home (coffee, coffee cups, and brown acrylic paint), the artwork features three of her grandparents with whom she had spent the lockdown.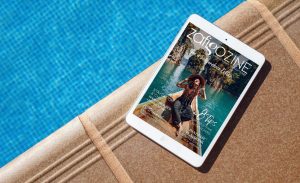 Download our second edition of ZafigoZine for FREE today!
In the #Independence Edition, we give you inspiration for domestic travel within Malaysia – whether you're
taking a road trip to a different state
 or
staycationing right where you are and more.
The LINC KL, Jalan Tun Razak
If Mother Nature and industrialism had a love child, we think it would be The LINC KL. Nestled in Ampang, the shopping mall is unlike any other. Built with preserving the local foliage in mind, a majestic Bodhi tree stands tall at the heart of the mall.
The LINC KL is packed with a wide variety of retailers and teeming with local products and cuisine. For food, a must is the gastronomic delight that is Chef Wan's De.Wan 1958. We think the melt-in-your-mouth Asam Pedas fish is worthy of a second round.
View this post on Instagram
When it comes to shopping, there's one notable retailer, that stands out. Cherita prides itself as being a retail space curated like a magazine and evolving like an art gallery. Featuring different themes every one to two months, the items for sale are all hand-picked to tell a story. The store also hosts open mics and sharing sessions, so do follow them on Instagram for the latest updates.
A short five-minute walk from The LINC KL will also take you to Ilham Gallery, a gallery that aims to support the development of contemporary art in Malaysia. 
Kedai KL, Jalan Universiti 
Kedai KL is one of the most recent artisanal additions to the Petaling Jaya (PJ) neighbourhood. Housed at Mahsa University's old campus grounds (now known as Mahsa Avenue), the colourful marketplace boasts community classes and local designers selling their wares under one roof. Replete with bold murals on the walls juxtaposed against nostalgic checked tiling, it's no wonder that Kedai KL has been a hit among Instagrammers and creatives alike.
Other than offering an aesthetically-pleasing ambience, Kedai KL offers a multitude of fun things to do. For instance, community yoga classes are held every Sunday with yoga instructor April Kuan for a small donation of RM10. Live music acts and curated workshops are offered on a monthly basis, so check out Kedai KL's social pages to get a monthly updated schedule to plan your visit.
View this post on Instagram
Pop by Level 3 to visit the art galleries and awe at the artworks on display. If you're feeling peckish, visit Pokok KL, one of PJ's must-try brunch places. Contained in a glasshouse right in front of the entrance to Mahsa Avenue, the cafe offers al fresco as well as indoor dining to suit your comfort (and Malaysian weather). We've heard good things about their Smoked Salmon Benedict, so why not treat yourself to something yummy after exploring the nooks and crannies of Kedai KL?
Jaya One, Jalan Universiti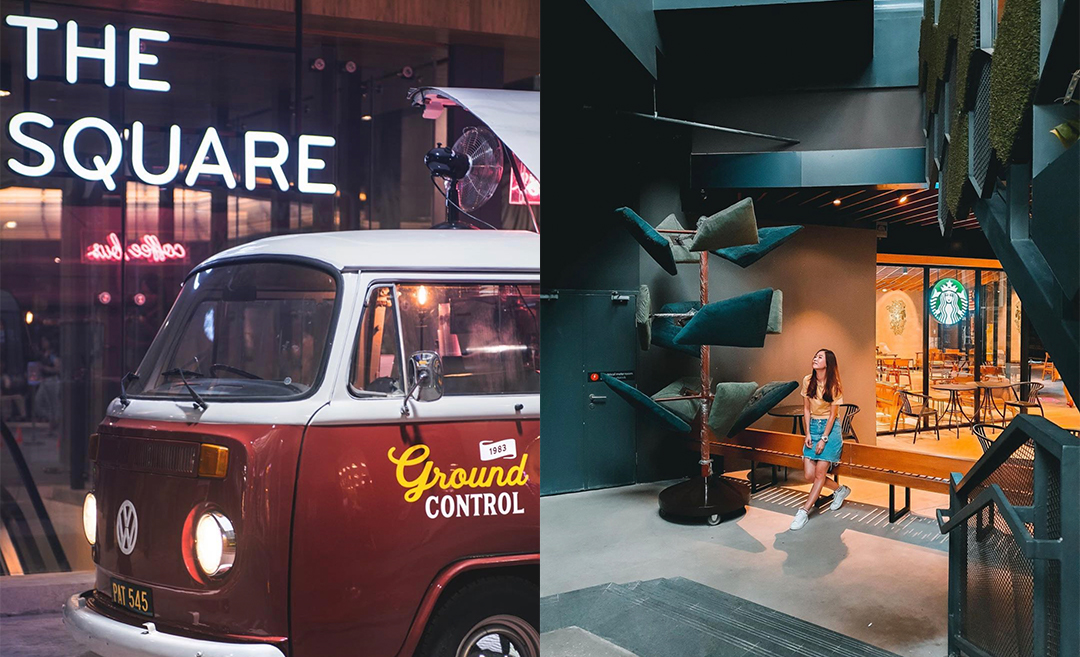 Comprised of The Square and The School, Jaya One is a neighbourhood mall located in Section 13, PJ. Pet paw-rents would be delighted to hear that The Square and several food establishments here are pet-friendly. On top of that, there are monthly adoption drives hosted by Malaysian Dogs Deserve Better and the Second Chance Animal Society. If your pet needs to do their business, don't fret, as there are toilets and pet-friendly lifts available for furkids too!
Be entertained at Petaling Jaya Live Arts (PJLA) with live acts and performances. Do visit their Facebook page for the latest updates, as PJLA is temporarily closed (due to the pandemic) until further notice. The Nikon Experience Hub is a shrine for budding to professional photographers, while its next-door neighbour ZHAN Art Space features up-and-coming local and foreign artists. 
View this post on Instagram
Pop by Jaya One features a permanent pop-up space for small businesses to sell their wares, while Stickerrific is a stationery store that also offers weekly creative workshops. For fun with the family and friends, there's BUMP bouldering and also monthly bazaars worth checking out. 
The Gasket Alley, Jalan Universiti 
A short three-minute walk from Jaya One will bring you to The Gasket Alley, an industrial hub that embodies the lifestyle of contemporary culture. If you've attended past events with RIUH, you might have visited this space as Panggung RIUH 2019 and RIUH Xmas 2019 were both held here.
This place is the perfect lepak (hangout) spot for hypebeasts and hypebaes as it features a diverse range of retailers. Visit Mutha Puaka for streetwear and Dirt Army for professional sneaker care, or opt to get inked at Electric Dreams. Maybe even shop for a new bike for your next road trip at Harley Davidson, or simply come for a bite at Makhan by Kitchen Mafia.
View this post on Instagram
If you're not into the streetwear subculture, you can also check out the interesting events held at The Gasket Alley from time to time by following their Instagram account for updates. Whichever of these places you decide to visit, we're certain you'll find something right up your alley (pardon the pun).
Follow Zafigo on Instagram, Facebook, and Twitter. Sign up to our bi-weekly newsletter and get your dose of travel tales, tips, updates, and inspiration to fuel your next adventure!