Malaysian Food
By Tercia Goh,
23 February 2021
From artisanal tuak to indie gins and an award-winning whiskey, this is a list of must-try liquors that captures the Malaysian spirit and inspires the mixing of...
If you've been wanting to cook more but don't know where to start, these re...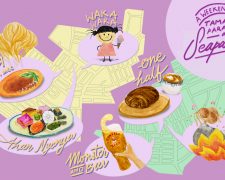 Flying wantan mee? Murukku gelato? Curious dishes you absolutely have to tr...