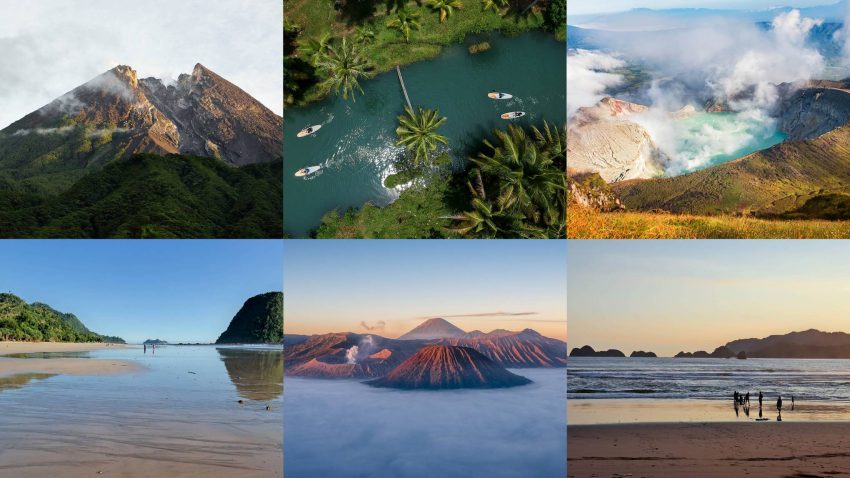 There's been plenty to keep up with this week, and we thought it'd be nice to take a little break from keeping up with the global anxiety, and enjoy some feel-good content for 10 minutes. Let's get into it!
---
Condé Nast Traveller predicts the best holiday destinations for 2021
If there's one thing that's been most apparent this week, it's that we can't wait for everything this year's thrown at us to be over. We're so close to the new year, and while cautious, are excited to see what 2021 has in store for us (fingers crossed it's a lot less trauma). Condé Nast Traveller put together a list of destinations they predict to be the 'it' places of 2021, and in it includes Pulau Merah (Java), Vietnam, Accra (Ghana), El Hierro, The Canary Islands, and more. Watch the video above to see the list in its entirety. They've also written a guide on how to be a better traveller in a post-lockdown world, something that will come in handy for all of us.
Hindus allowed to pray at temples on Deepavali
View this post on Instagram
Deepavali is just around the corner, which means food comas are too! We're already dreaming of all the mutton and chicken curries we'll be (over)eating. Aside from enjoying the delicious food with family, the Hindu community will also be pleased to know that temples will be open to host prayers for the day. Malaysia's minister of defence Ismail Sabri said that the current SOPs still stand— temples aren't allowed to have more than 30 people at a time (depending on its size to accommodate proper social distancing) among other rules. He also advised, "Those living in areas under the enhanced movement control order (EMCO) or the conditional movement control order (CMCO) will not be allowed to cross sub-district, district, and state borders to return to their hometowns."
Plan your next beach holiday at these coastal resorts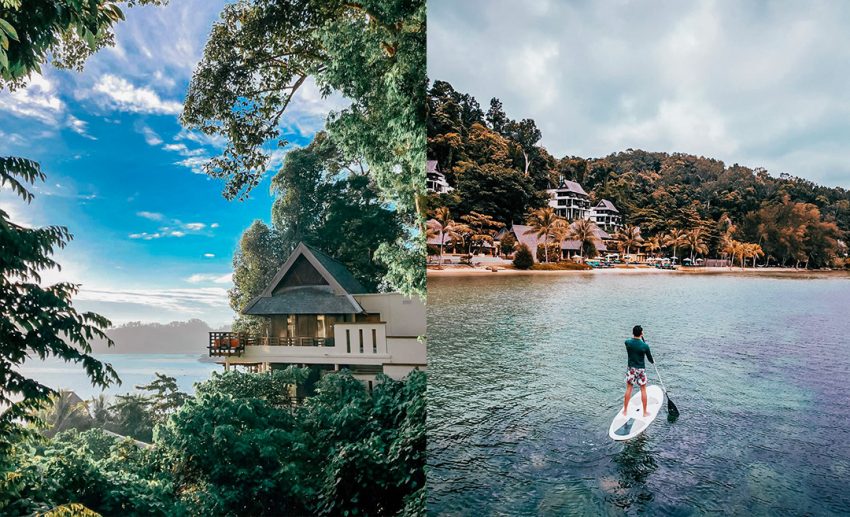 We're very much looking forward to being able to travel domestically again because have you seen our beaches? Nothing beats tanning under the sun, plus eating and drinking the weekend away with good company. Our inspiration for where our next beach destination will be is from this list of 13 coastal resorts, we promise they won't disappoint. Alternatively, if you'd like to stay someplace affordable, we've put together a list of 10 unique places to stay around Malaysia for under RM300 a night.
Explore Seoul, Korea in 60 seconds
Since international travel is pretty much a distant dream, we're spending plenty of time with YouTube to satiate our wanderlust. This week, we're spending it with 60 Second Cities. It's a series by Refinery29 that shows the viewer everything they need to know and see in a city. They've covered locations such as Marrakesh, Bangkok, Beijing, Vatican City and more. Watch all the episodes here.
Inspirational podcasts to start the weekend with
When we're not looking up destinations we miss, we spend time listening to inspiring women that make our hearts full. On our recent episodes of Hello Zafigo, we spoke to veteran newscaster and national para-athlete, YB Senator Ras Adiba Radzi, and visually-impaired Assistant Professor of Bioengineering and scientist, Dr Mona Minkara on what it takes to travel when you're differently-abled, and the steps we can take to strengthen accessible tourism in Malaysia. Then, we chatted with artist and urban sketcher Gladys Teo-Simpson, and destination wedding photographer Jane Lee to look at travel through the lens of art and journalling.
Follow Zafigo on Instagram, Facebook, and Twitter. Sign up to our bi-weekly newsletter and get your dose of travel tales, tips, updates, and inspiration to fuel your next adventure! 
[zf_post_boxes widget_hide_desc="true" num_post="3″ post_id="39421, 39443, 39478″]