Penang's assam laksa #7 world's best dish
Subscribe to our new 

Telegram

 channel for the latest updates.
We made it onto another international list! This time, it's CNN's 'The World's 50 Best Foods' list where the acclaimed Penang assam laksa comes in at 7th place, just after ice cream and tom yum goong. The writer had this to say about the dish, "Poached, flaked mackerel, tamarind, chilli, mint, lemongrass, onion, pineapple… one of Malaysia's most popular dishes is an addictive spicy-sour fish broth with noodles (especially great when fused with ginger), that'll have your nose running before the spoon even hits your lips." Now we're hungry…
Dining aboard the Singapore Airlines A380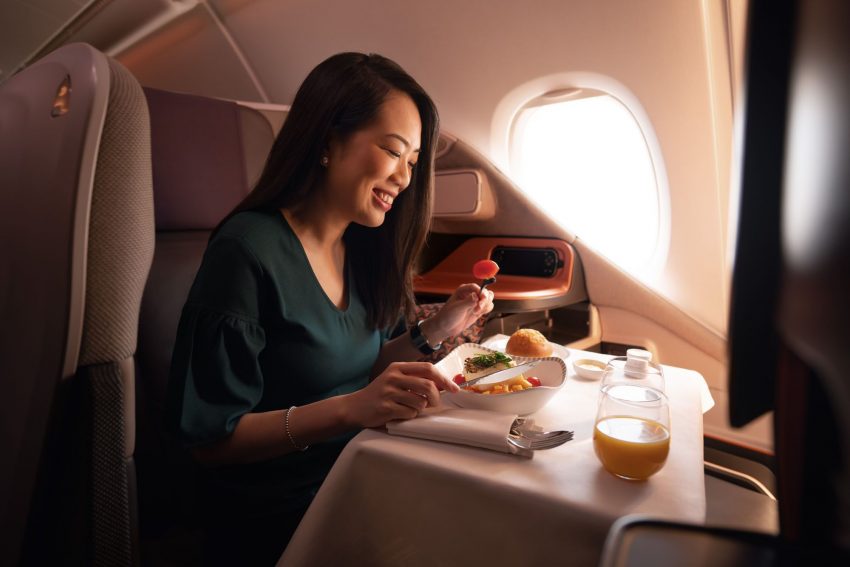 Over the next few weekends, Singapore Airlines will be turning its aircraft into a pop-up restaurant, aptly named Restaurant A380 @ Changi. Diners are given a tour of the aircraft and a peek into what flying in the 'new normal' will be like (such as seeing multiple hand sanitiser stations). Aboard the A380, each seat has a Singapore Airlines care pack containing a mask, hand sanitiser, and a cloth wipe for the screen. The Business Class food offerings include a Peranakan menu curated by Shermay Lee, award-winning cookbook author and renowned food consultant, and an International Selection with dishes inspired by French, Japanese, and Italian cooking techniques.
1,000 Grab drivers in Sarawak to be tourism ambassadors
Sarawak Tourism Board (STB) is looking to raise awareness of the state's tourist attractions by partnering with Grab drivers. "Drivers are usually the first contact with tourists upon their arrival and during their time exploring tourist attractions and destinations. Hence, it is extremely important that they have good knowledge of major routes, attractions, and destinations," said the Minister of Tourism, Arts and Culture Sarawak, Abdul Karim Rahman Hamzah. He also added that Sarawak would be the first Malaysian state to come up with such a module. STB's CEO, Sharzede Datu Haji Salleh Askor, said they will continue to place a strong emphasis on enhancing visitors' experiences as part of experiential tourism.
Yasmin Yusuff will help navigate your next journey on Waze 
As fun as it is to have Batman and The Riddler guide us to our destination, it would also be great if we could have someone pronounce our street names correctly, and Yasmin Yusuff, a local radio presenter, singer, actress, talent manager, and musical producer, is working towards doing just that for Waze Malaysia. Yasmin said, "I tend to get frustrated with the mispronunciation of our street names and thought – why not do something and voice them myself? As I happen to be a professional voiceover artist, and also the original voice of the LRT, I thought it would be fun to do Waze too!" Currently, she's recording turn-by-turn navigation directions, safety tips, and throws in light-hearted phrases like, "Alamak, miss!" for when drivers miss an exit, and "lubang lagi" to indicate when there's a pothole ahead.
Borat's 'Very Nice!' catchphrase becomes the official new slogan for Kazakh Tourism
Who doesn't love when a pop culture moment makes it to a tourism campaign? Deputy chairman of Kazakh Tourism, Kairat Sadvakassov, told The Guardian that embracing Borat's catchphrase for its new campaign provides "the perfect description" of the country's immense tourism potential in a short and memorable way. And now we'll always remember it.
Follow Zafigo on Instagram, Facebook, and Twitter. Sign up to our bi-weekly newsletter and get your dose of travel tales, tips, updates, and inspiration to fuel your next adventure!