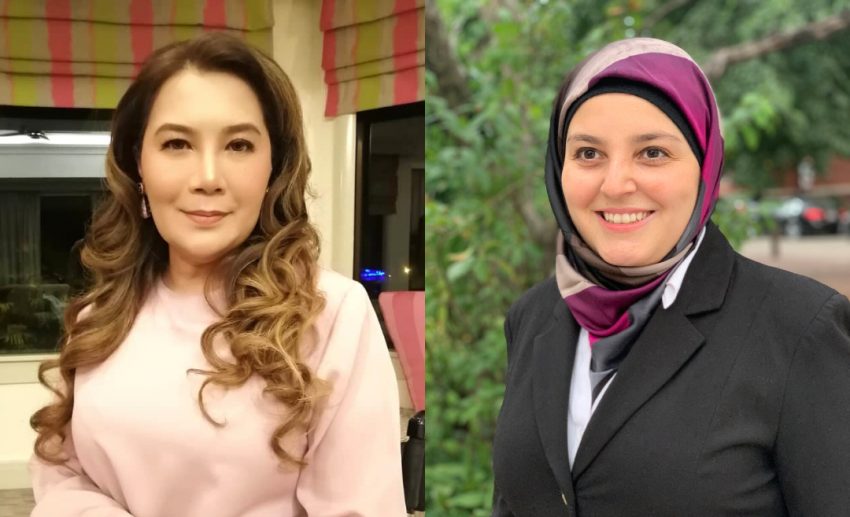 Subscribe to our new Telegram channel for the latest updates.
Hello Zafigo is a series of online conversations with people from all walks of life from all over the world. Listen in while they share stories on life, culture, and a common love for travel! After all, life is a journey and realising our fullest potential makes it an adventure!
Part of life's journey is going through unexpected challenges, and how we manage what we're faced with shapes our character. In YB Senator Ras Adiba Radzi's and Dr Mona Minkara's cases, they show us how much further you can go with perseverance. 
At the age of seven, Dr Mona Minkara was diagnosed with macular degeneration and cone-rod dystrophy, and eventually lost her sight. One of the specialists who consulted her even told her mother that it wouldn't be worth spending a single penny on her education. Thankfully, no one listened to that, and instead supported Dr Mona in building her career in bioengineering and science. 
YB Senator Ras Adiba Radzi has over 34 years of experience working in the Malaysian media industry and is a well-respected figure in the broadcasting profession. Between the early '90s and '00s, she was involved in a car accident and an attempted car robbery. Both incidents caused injuries to her spine that paralysed her from the waist down. 
These events turned these women's lives upside down, and while the learning curve was steep in the beginning, their self-motivation and determination to do and be better have taken them to greater heights – this is especially true when they are travelling. We spoke to both of these ladies on a bright Saturday morning to exchange perspectives on what it's like to travel when you're differently-abled. 
There are still (too) many people who discourage those with different abilities from enjoying things they may have to work harder at doing because it's 'easier' and 'less dangerous' for them, instead of actually working towards accommodating different needs. 
We also get into the importance of having accessible tourism. Here, Dr Mona reminisced her trip to Japan, where she experienced top-tier facilities and services that helped her navigate the city without much assistance. 
Then, we spoke about how we sometimes overlook details that matter most to others when it doesn't concern us – for instance, when flight attendants left YB Senator Ras Adiba's wheelchair at the airport she departed from.
For more incredible travel accounts from these inspiring individuals, watch or listen to the video below: 
Follow Zafigo on Instagram, Facebook, and Twitter. Sign up to our bi-weekly newsletter and get your dose of travel tales, tips, updates, and inspiration to fuel your next adventure!