What do you visualise when you think about Japanese food? For most, Japanese cuisine is synonymous with seafood, so it's unsurprising if that's where your mind wanders to. What is surprising, though, is that vegan food is more than accessible in Japan!
Think about it: famous Japanese dishes like gyoza, sushi, tempura, and soba can be easily prepared using only plant-based ingredients.
So if you're a vegan planning a trip to Japan, know that you can devour delicious dishes bursting with unique umami undertones! Regardless if you're vegan, vegetarian, flexitarian, or none of the aforementioned, these restaurants in Japan are worth adding to your list of places to eat.
Tokyo
Vegan karaage at Izakaya Masaka
From the destinations listed, Izakaya Masaka genuinely serves the most authentic vegan karaage. Traditionally, karaage is served alongside a dipping sauce; a popular option is tartar sauce. Unlike Western tartar, the Japanese version omits capers and includes hard-boiled eggs.
The taste of the mayonnaise differs as well, as Japanese mayonnaise is usually made with rice vinegar. Of course, Izakaya Masaka is vegan, but somehow, the flavour of the tartar is exceptionally 'egg-y' and really sets apart the vegan karaage from others in Japan.
If you're not a fan of tartar, though, know that other sauces are available. Oh, and the fact that Izakaya Masaka is located inside a trendy mall (Parco Shibuya) is another reason to visit!
Seasonal vegetables from Aoi Marushin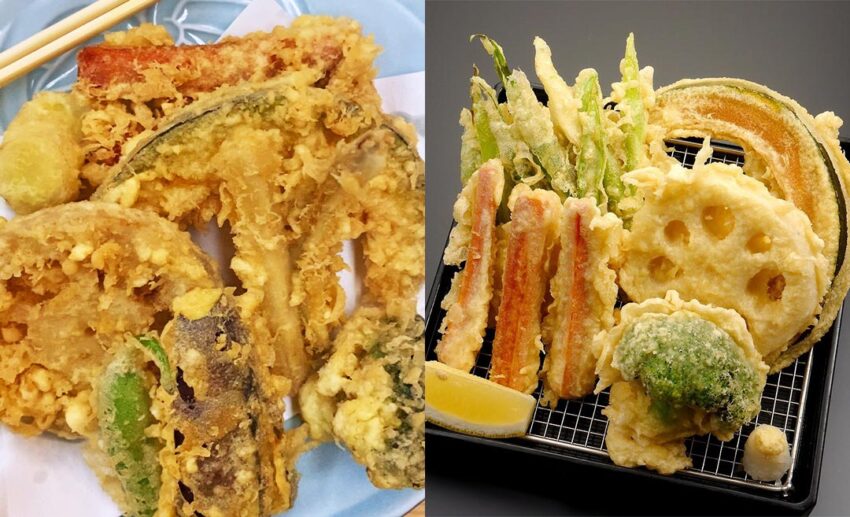 Founded in 1946, Aoi Marushin has specialised in tempura for decades, focusing on using seasonal vegetables. Obviously, plant-based customers have been popping in and out over the years, so there's a 'set menu' dedicated to vegetarians. It's potentially vegan-friendly but do inquire about the ingredients of the batter.
Located in Asakusa, it's nearby Kaminarimon Gate, an actual gateway to desserts galore, so save space!
Vegan matcha parfait at Wired Bonbon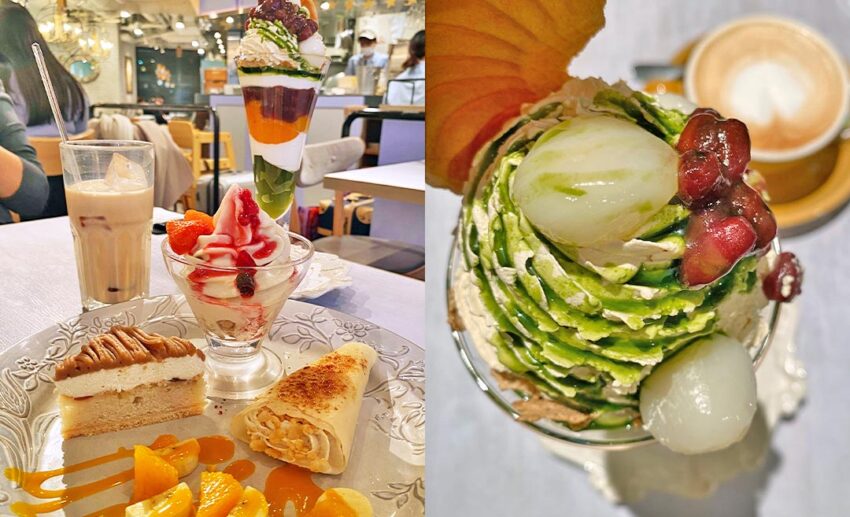 Speaking of dessert, matcha parfait is a decadent dessert consisting of various layers of goodness. Think mochi balls, red bean, ice cream, whipped cream — everything indulgent that someone could desire! While the matcha parfait is the star of the show, Wired Bonbon has other local (but vegan) desserts on offer, too.
Osaka
Vegan okonomiyaki at Kuromon Market
A go-to destination for every type of foodie, Kuromon Market is a sensory experience that needs to be had! The fact that an almost endless amount of tasters are being handed out is another reason to visit. As Osaka is known for its street food, you simply must try the vegan version of okonomiyaki.
Really, Osaka is plastered with signs selling them, so Kuromon Market can help with the FOMO. Although challenging to specify directions, trust that you'll find the stall just by walking around, as it's not a massive market!
Vegan miso soup at Horie Hakkodo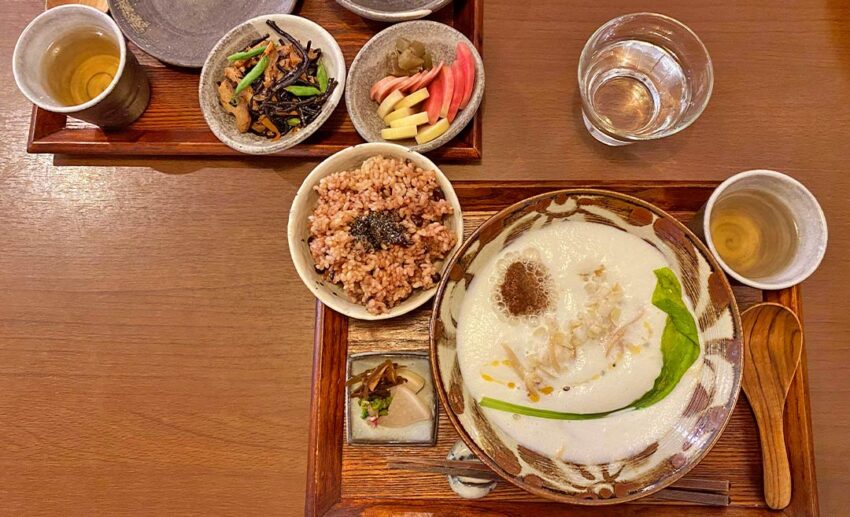 If you're constantly on the hunt for 'clean' food, then Horie Hakkodo is your haven in Osaka. The food is organic and made using only high-quality ingredients. They also sell local produce, like seaweed, miso paste, spices, and so on. The fact that the restaurant is located in a chic area is even more motivation to pop by!
Vegan tofu cheesecake at Paprika Shokudo Vegan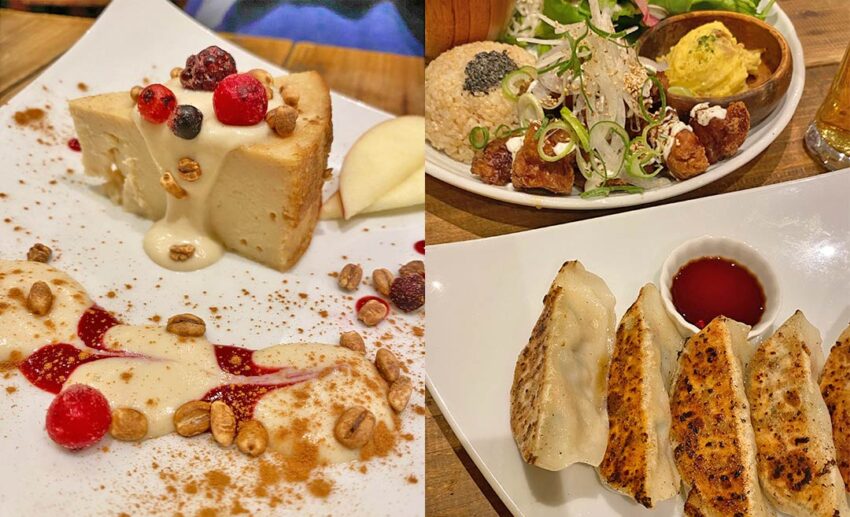 Another store-cum-restaurant, Paprika Shokudo Vegan, is tucked away in a residential area. The menu is more extensive though, spanning from local options (like karaage) to international options (like pizza). It even includes 'set meals', so if you want bang for your buck, definitely visit this Japanese gem. Oh, and if you genuinely like the taste of tofu, then give their tofu cheesecake a try.
Kyoto
Vegan shojin ryori at Tenryuji Temple Shigetsu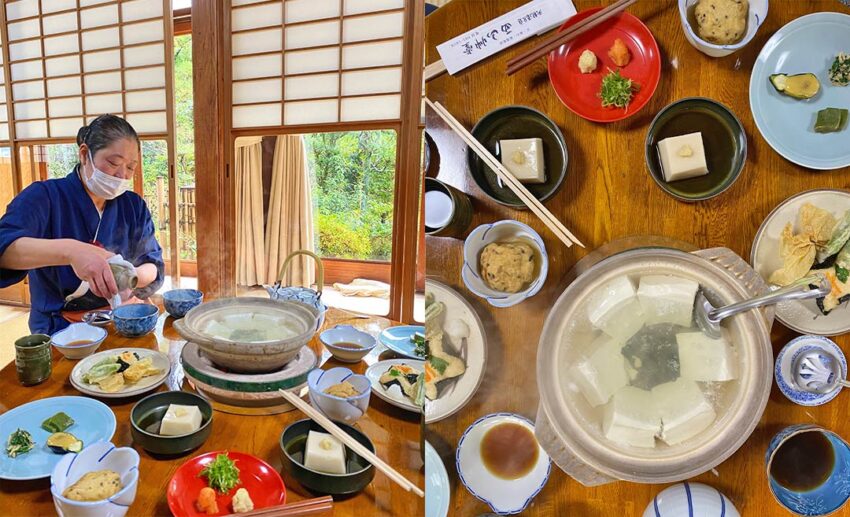 While in Japan, you need to splurge on shojin ryori at least once. It was introduced in Japan in the 6th century alongside Buddhism. Traditionally eaten by Buddhist monks, shojin ryori is a set meal and refers to a specific style of cooking — one without meat, fish, garlic, or onion and instead focuses on seasonal vegetables and/or plants from the mountains. As Tenryuji Temple is a famous site in Kyoto, it's easy to add this destination to your list.
Vegan chocolate gyoza at Gyoza Chao Chao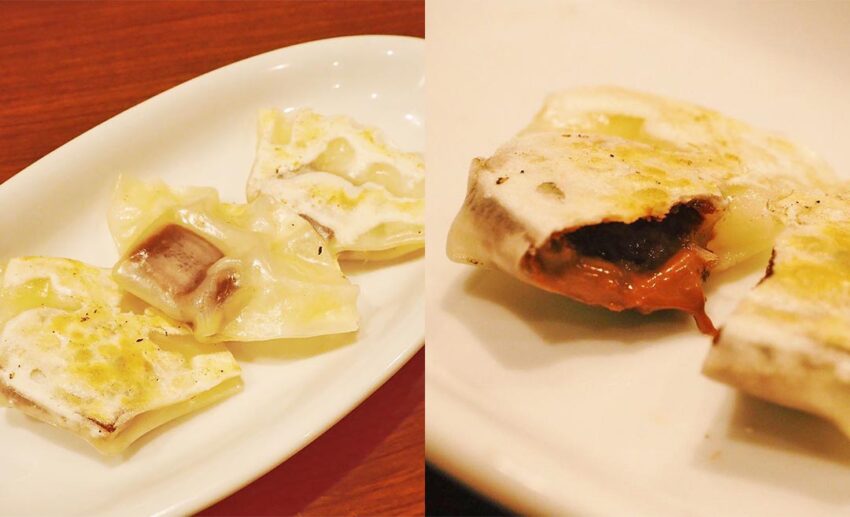 Did you really visit Japan if you didn't gorge on gyozas? Trickier question still: did you really visit Japan if you didn't try experimental gyozas? Forget the usual savoury ones for a minute (or order those on the side) because, at Gyoza Chao Chao, you're in for a ride.
You can opt for gyozas wrapped in beancurd instead of the traditional wrapper and can even enjoy gyozas stuffed with chocolate or other flavours, unheard of in traditional eateries.
Vegan & gluten-free matcha pancakes at Ain Soph Journey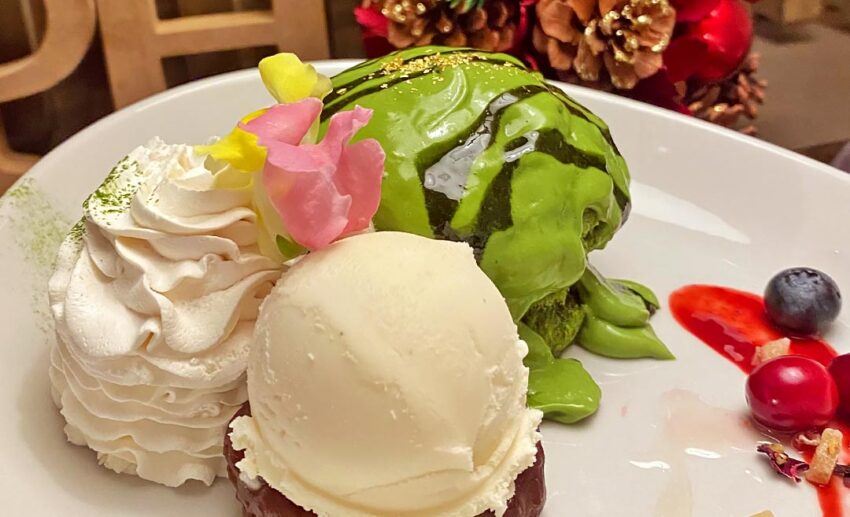 Words can't describe the texture and taste of the gluten-free matcha pancakes only available at the Kyoto branch of Ain Soph Journey. It's a memorable meal bursting with various flavour profiles — the whipped cream is rich, but the berries provide tang, yet the matcha is earthy and matches the slight sweetness of the red bean. It's incomparable to any other dessert and just has to be had!
Bonus: Must-try dishes in Hakuba and Nozawa
Seasonal produce from Nagano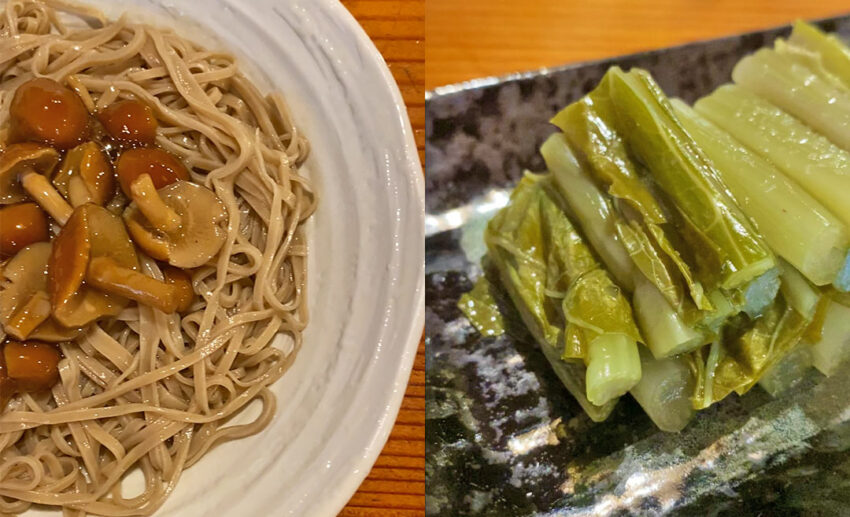 Hakuba and Nozawa are part of an area in Japan known for its vast farmland. Located within Nagano Prefecture, local produce is circulating around Hakuba and Nozawa by the truckload. In fact, Nagano produces 40% of Japan's miso, so not only is seasonal produce highly recommended, but authentic miso, too. Some recommended items frequently in-season would be apples, pickles, and mushrooms to name a few.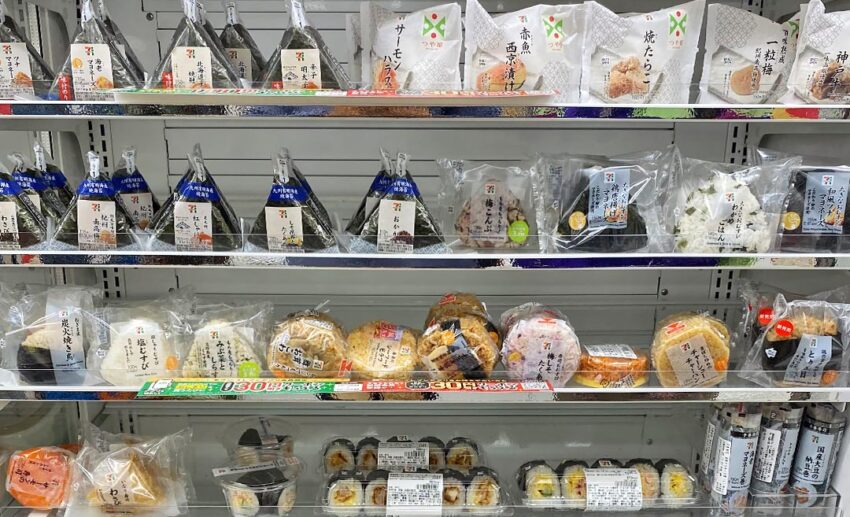 Pro tip: Lawson's, Family Mart, and 7-11 have vegan snacks aplenty, like onigiri, pickled vegetables, mochi, and more. Just download Google Translate to read the ingredients!
*All images by author unless stated otherwise.