Safety. Accommodation. Food.
These are three things that come to mind before I start laying down travel plans. 'Safety' because I'd like no harm to befall me, 'accommodation' because I refuse to sleep on a bench in the park, and 'food' because after a long day of exploration, I like to have a nice full meal that reenergises me for the next day.
An article that recently appeared on The Huffington Post says that food-based tourism is on the rise and that discovering new cuisines is a part of the overall travel experience more than ever before. So, imagine this – you're standing outside a kebab stall across from Istanbul's magnificent Sultanahment. The delicious aroma from the barbecue is making your stomach churn with hunger. Unfortunately, you can't bite into that succulent kebab, because you're a vegetarian!
How does one deal with these food misadventures when travelling? To answer this very question, we spoke to vegan specialist and advocate of all things plant-based, Davina Goh. It started off as a way to share recipes with friends, but this Malaysian's website (DavinaDaVegan) quickly started receiving praise from other vegan enthusiasts for her creative recipes and fun approach to a plant-based lifestyle.
On being a vegan and breaking misconceptions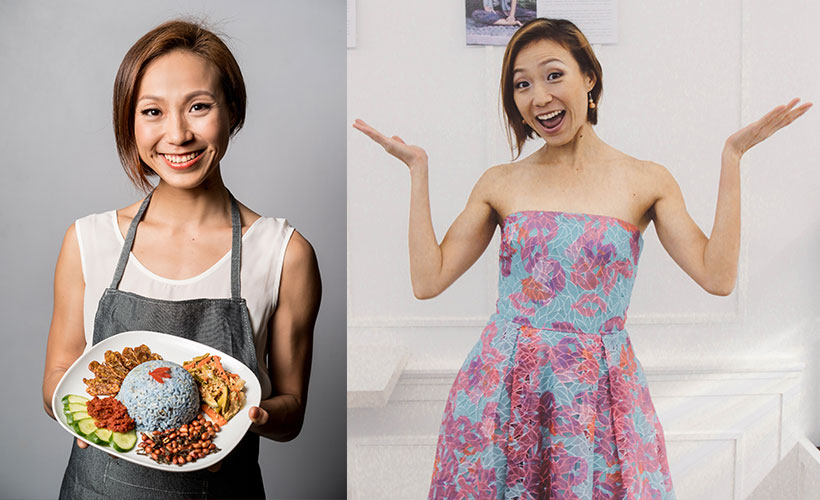 "I initially became a vegan because of my compassion for animals. Nowadays, I do it for the environment, for the community and to be in the best health of my life, inside and out. A lot of people live with the misconception that being a vegan is difficult, expensive and boring. Quite the contrary, two years of being a vegan has actually revealed that it's cheap, easy, and as fun as you want it to be. Of course, you need to put in some effort to make sure you have a positive experience. Research on what you can use as substitutes, have a few misadventures in the kitchen, and you'll enjoy the ride."
Sticking to being a vegan on the road
"It is not always easy. But the decision is worth committing to regardless of the circumstances. However, I choose to also be practical about it when the occasion calls for it. I trust my sense of sight and smell to determine if food is vegan or not. Most of the time, it's easy to tell. In the worst cases, a dish will contain butter, or maybe some sauce that has fish or oyster extract, without me knowing. If it was already served and sitting in front of me, and I'm unsure whether the kitchen might toss it out if I ask them to take it back, I'll just eat it as I don't like the idea of food wastage."
Getting familiar with food phrases
"I always learn how to say the word 'vegetables' in the language of the place I am travelling to. While studying kung fu in rural China, one of the first things I learned to say was "Zhe ge shi rou, ma?" or "Is this meat?" in Mandarin. It was a lifesaver on many occasions. Prior to any trip I also do research on any vegetarian café or restaurants in the area. HappyCow.net is an indispensable website for this."
Vegan luggage must-haves
"I always recommend carrying mini packets of nuts and energy bars in your luggage for sudden hunger pangs or in case you can't find something for a meal. Together, these snacks have held me over for long periods of travel or hiking. Nuts are easy to eat and are a fantastic source of protein, healthy fats, fibre and minerals. I make my own energy bars at home. They are a breeze to make, and very wholesome too. I share a simple recipe for bars on my website."
Hotel room recipes to save the day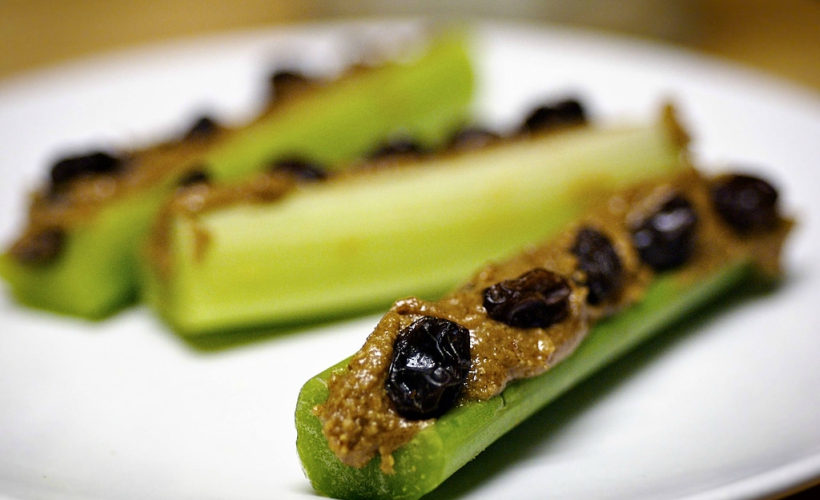 "I have a delicious recipe that doesn't require cooking. It's called 'Ants on a Log'. Just cut a celery into 3-inch pieces, slather peanut butter into the c-shaped hollow part of the celery, then place raisins on top. Ta-da! A delicious healthy snack in a flash."
Travel timeline and making memories
"I enjoy travelling and do it whenever time and budget allows.My favourite destinations so far have been in Indochina, and hiking in Nepal was an exciting trip I took with my sister in 2012. We were one night away from reaching the peak of our hiking trail, and it snowed unexpectedly, during a month that never experiences snow. We had to skip the peak-climbing plans and head back down, trudging for seven hours through snow and ice, with shoes that weren't even waterproof! Reaching the first guesthouse and warming ourselves in front of a fireplace filled us with a sense of relief and accomplishment."
"Whenever I'm not travelling overseas, I love to discover new hiking trails around Kuala Lumpur. Bukit Kiara and Bukit Gasing are go-tos for me. But I've also been to Bukit Tabur a few times and I love the challenging terrain and rewarding panoramic view."
Best vegan finds so far
"Some of the most delicious vegan food I've ever tried has actually been in the Klang Valley! Sala in Sri Hartamas serves up some amazing plant-based Mexican food. Their burritos are a fiesta in the mouth. For the Asian palate, Kon Rak Pak in Section 17 has some of the best Thai food. It's all vegan, and the kitchen doesn't even use onion or garlic. Reviews of these two places, and many others around the Klang Valley, can also be found on my website."
Two years into being a vegan, the #veganwarrior adds that her lifestyle choices have made her a more conscientious consumer. It's made her more aware about knowing where her food comes from, she has dropped her consumption of processed foods and it has empowered her to pursue fitness at greater lengths. Davina's now ramping up her personal sense of sustainability and working on reducing her plastic waste along with hunting and writing about her vegan finds, wherever she may be.
Get all the latest travel stories from Zafigo. Follow us on Facebook, Twitter, and Instagram.