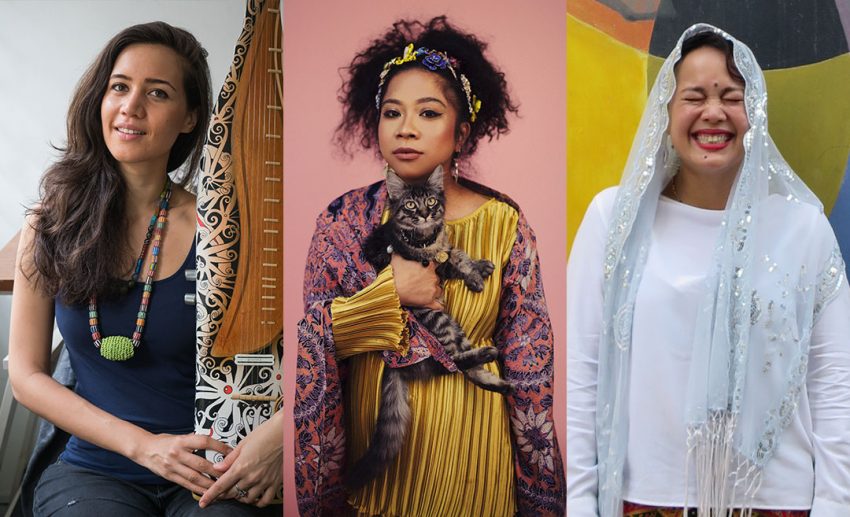 Subscribe to our new 

Telegram

 channel for the latest updates.
This time last year, over 300 attendees gathered at the Sheraton Imperial Kuala Lumpur for a weekend of conversations, panel discussions, workshops, talks, in the form of ZafigoX 2019. Seasoned and new travellers like Deborah Henry, Aisha Preece, and Prachi Garg, took the stage to share about the experience as female explorers, the lessons they have learned along the way, and how they used their personal brands to help and encourage others to follow in their footsteps.
Adding on to our lineup of empowering speakers, ZafigoX 2019 also featured female Malaysian artists Sheena Baharudin, Alena Murang, and Zee Avi, who performed their poetry and music and shared tales of how travel has inspired their own work.  
Urban poetry with Sheena Bahrudin
Kicking off the performances early on Saturday morning was spoken word poet, Sheena Baharudin. Having performed in both solo and ensemble performances at various events before, including Urbanscapes, Cooler Lumpur Festival, and Georgetown Literary Festival, Sheena is a known name within the contemporary poetry scene in Malaysia. She gave the ZafigoX audience a glimpse into her mastery of performance poetry through pieces like Skin, Apex, and Mother. 
Sheena is also a published poet, educator and voice talent with more than a decade of experience in the verbal arts. She has authored two collections of poetry – Rhymes for Mending Hearts (2013) and All the Bodies We've Embraced (2017). Sheena's poems have been translated into Spanish and French. She has given a TedTalk, and even been published in a number of local and international literary anthologies. 
Watch Sheena's performances below:
Kelabit heart songs with Alena Murang
Traditional artist and musician, Alena Murang, captivated the audience with her alluring, mellifluous voice, and songs like "Pemung Jae", "Lan E Tuyang", and "Meno", which are inspired by the Kelabit and Kenyah people. The songs were performed against a video backdrop of a river located right in front of Long Peluan, the village where she grew up. 
Alena is one of the first and few females to play the sape' (pronounced sa-peh), a traditional Sarawakian lute of the Orang Ulu (upriver people) community of central Borneo. She draws on her native Kelabit heritage to share stories in the endangered languages of Sarawak. Her music evocatively captures the lyrical, mystical essence of culture traditions endangered by rapid, relentless modernisation. Her consummate skill on the sape' and other instruments like the pagang (tube zither) gives a polished sheen to every performance.
Watch Alena's performance below:
Indie-pop darling with Zee Avi
On Sunday, singer, songwriter, and storyteller, Zee Avi, had the audience snapping their fingers and clapping along to her catchy songs. She kicked off her act with "Poppy", which was followed by her other hits like "Siboh Kitak Nangis" and "Honey Bee".
Also born in Sarawak, Zee is an internationally-acclaimed singer/songwriter, guitarist, ukulele player, and visual artist. After moving to Kuala Lumpur at the age of 12, her college years were spent in London at the American InterContinental University, where she studied Fashion Design. To date, she has released two albums and an EP. Her debut album has been certified gold in four countries. The follow up, Ghostbird, was also featured in Starbucks across America making Zee the first Malaysian artist to be included in such a campaign. Both albums received many accolades and praise in the press with reviews in magazines like Teen Vogue, Esquire, Rolling Stone, Entertainment Weekly, and Paste.
Watch Zee's performance below:

Follow Zafigo on Instagram, Facebook, and Twitter. Sign up to our bi-weekly newsletter and get your dose of travel tales, tips, updates, and inspiration to fuel your next adventure! 
[zf_post_boxes widget_hide_desc="true" num_post="3″ post_id="38353, 38184, 37459″]